Recurring Requisitions are created for specific vendors when the cost and service will be repeated with a predefined frequency. Unlike Contract Requisitions, Recurring Requisitions do not have payment installments. They also have a set frequency and are paid in full.
Example: You know that every month, we should allocate $500.00 to be paid for electricity.
The amount is repeated and cannot be changed. For any modifications (cost, payment or frequency), a new recurring requisition needs to be created.
CREATION OF NEW RECURRING REQUISITIONS
FINANCE -> PURCHASING -> RECURRING REQUISITIONS -> + NEW RECURRING REQUISITION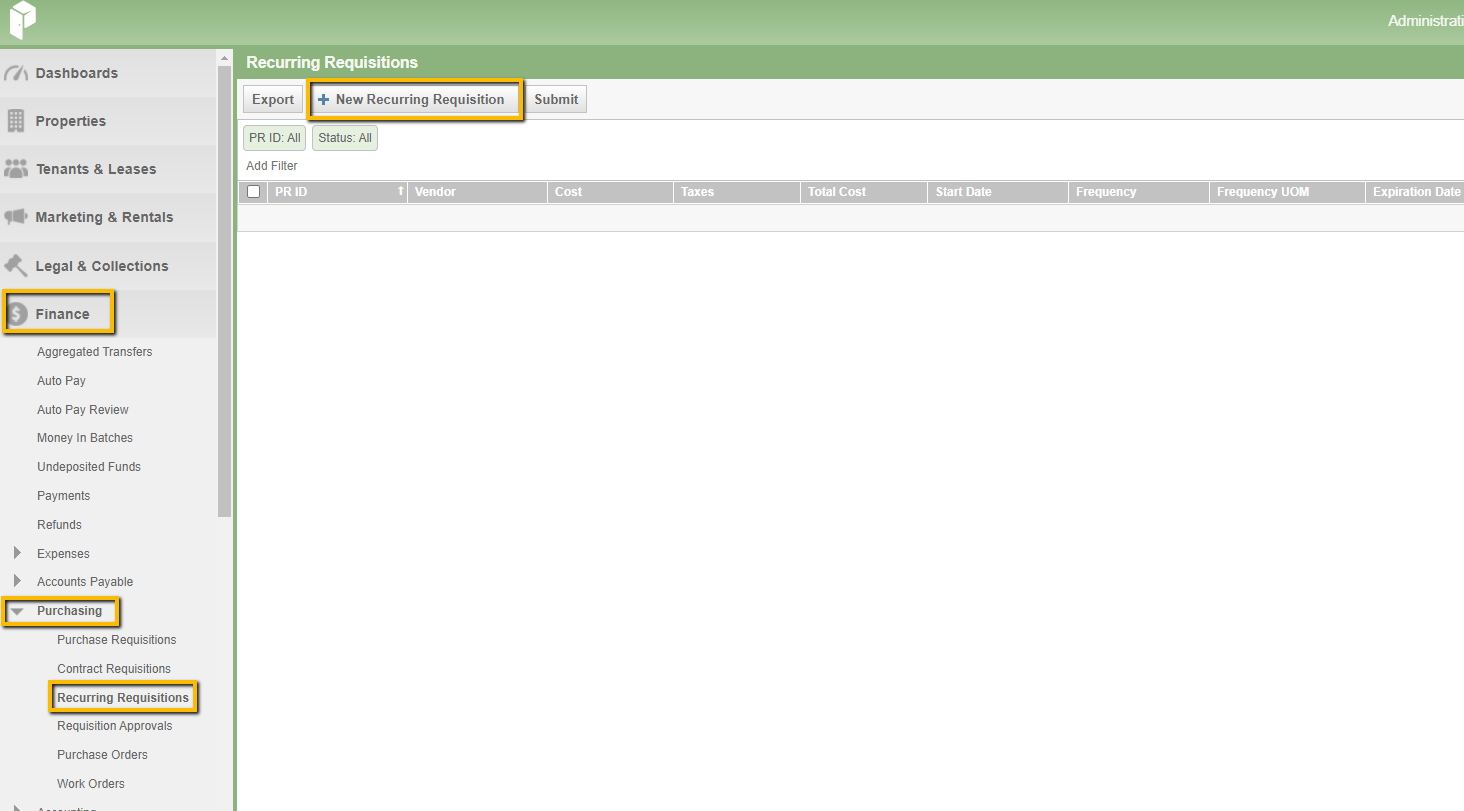 Next, complete the required fields: Vendor, Start/End date, Frequency, Frequency UOM, Description. Once this is completed, click SAVE. Please note that you will need to configure the Vendors you wish to use, and restrict access exclusively to services that are set up as 'recurring' type. Click HERE for further information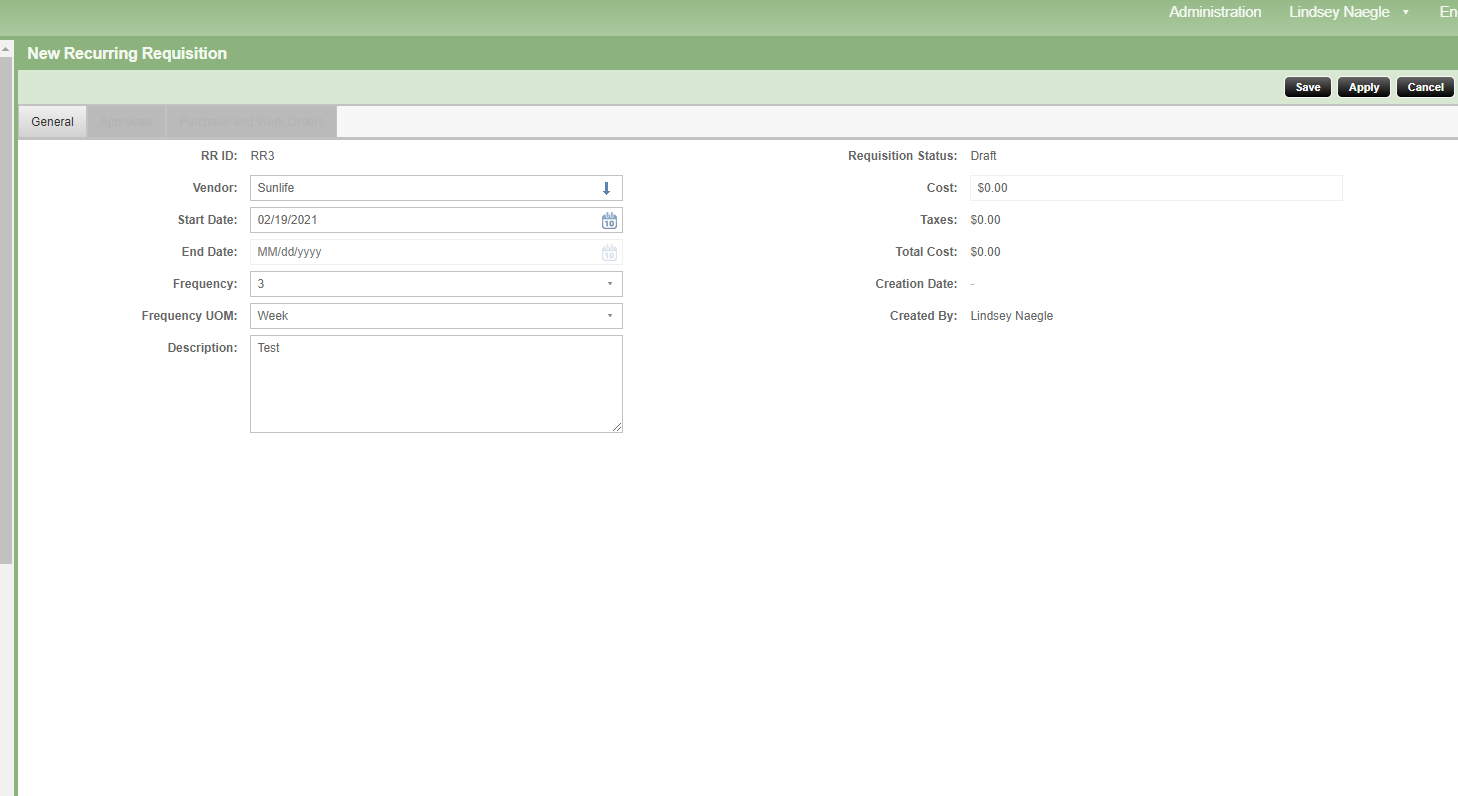 Once the Recurring Requisition is created, you will have to select 'New Requisition Line Item'. There can be multiple line items and can be assigned to multiple vendors and/or internal team.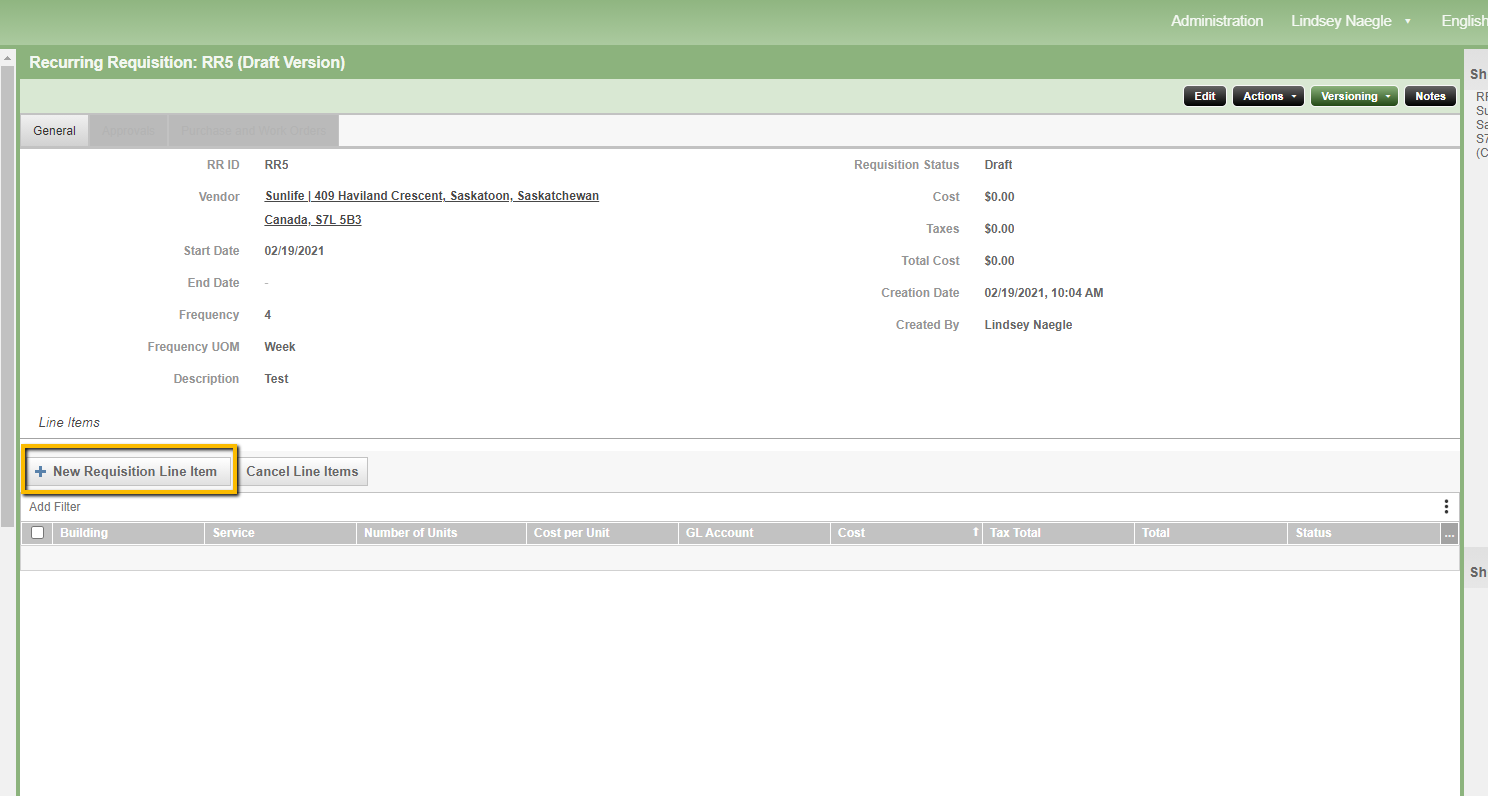 At this point, fill out the required fields and click SAVE.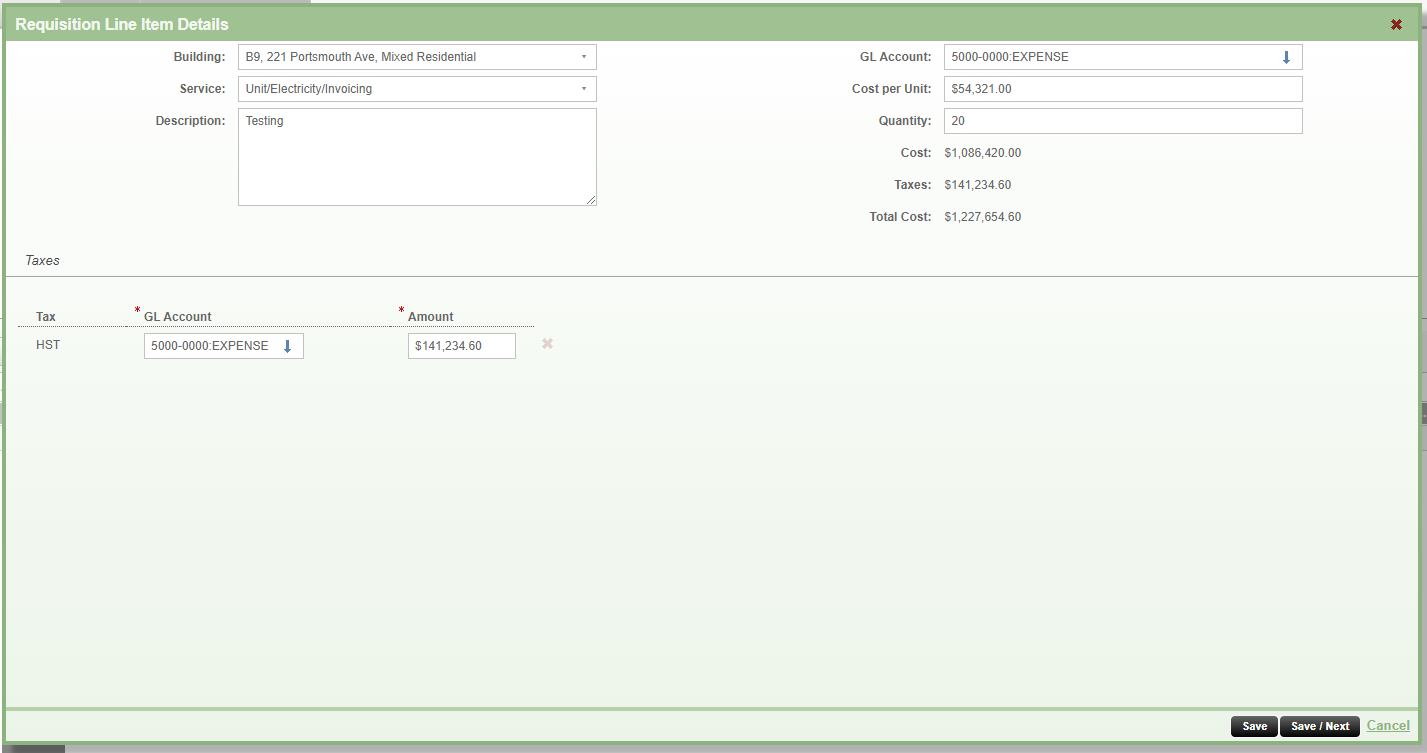 Once all of your Line Items have been created, click VERSIONING -> FINALIZE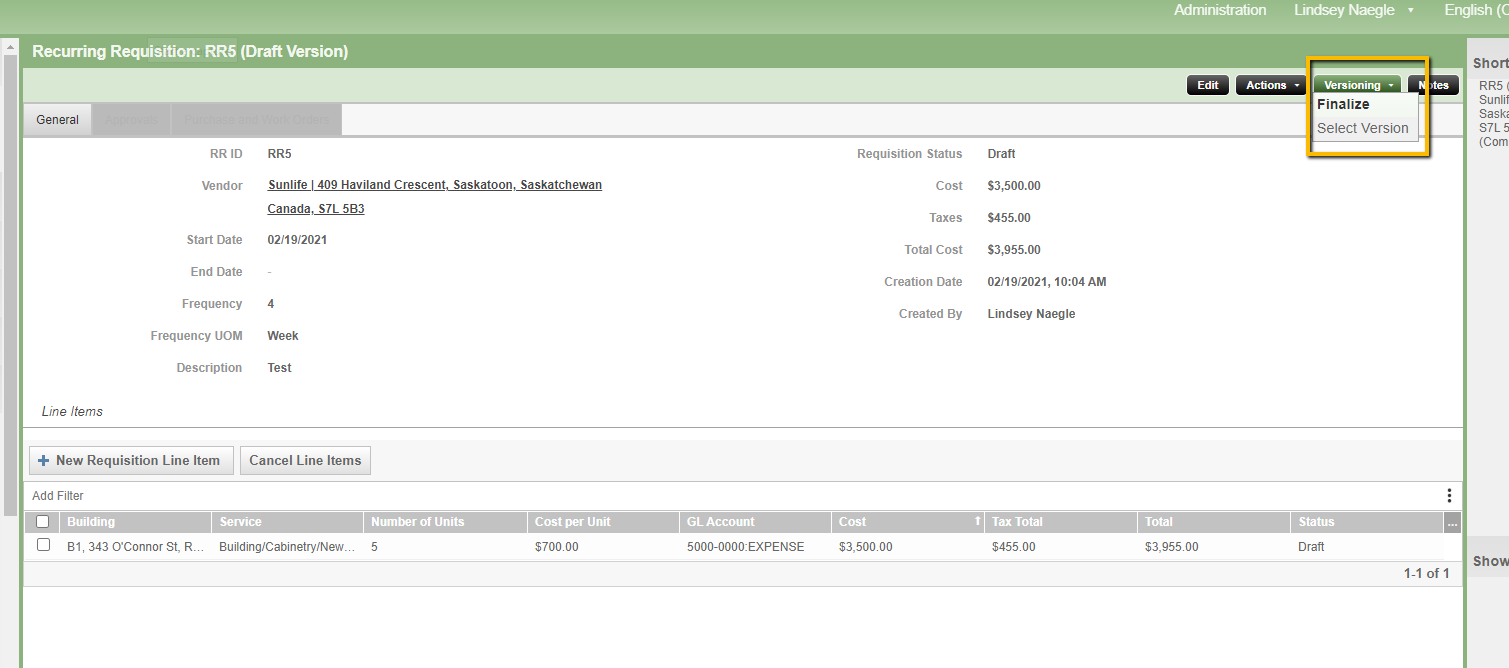 Then click ACTIONS -> SUBMIT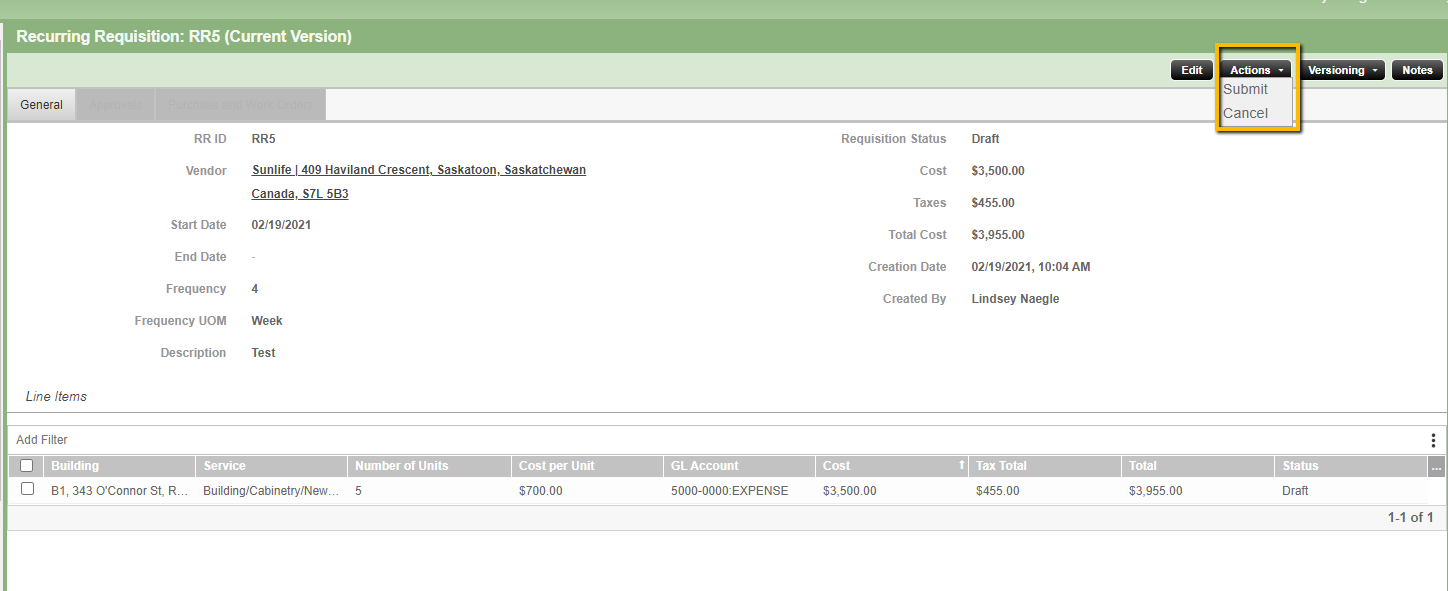 Then click ACTIONS -> APPROVE