Contract Requisitions are official orders laying claim to the use of services on an ongoing basis with specific vendors. They can be assigned to multiple buildings. They concern the services that a third party vendor can handle.
Example: During the summer, a vendor can provide landscape services and/or during the winter, they can provide snow removal.
In order to engage this vendor for their services, you need to open a contract by identifying which services they have to do. The frequency of the payment is flexible. It can be set up as monthly, divided into two or even four payments.
CREATION OF NEW CONTRACT REQUISITIONS
To create a new Contract Requisition, go to:
FINANCE -> PURCHASING -> CONTRACT REQUISITIONS -> + NEW CONTRACT REQUISITION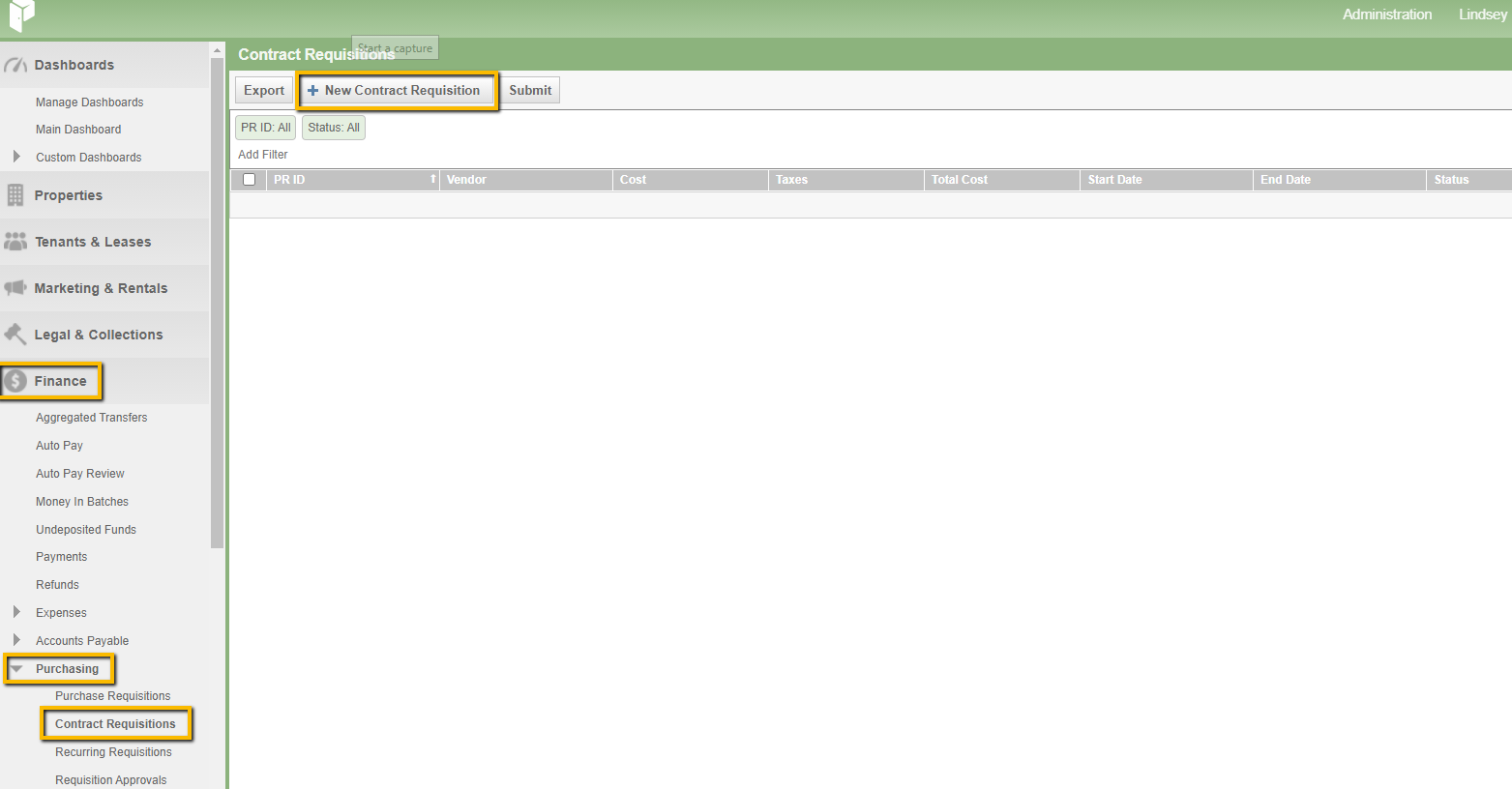 Next, complete the required fields: Vendor, Start/End date, Description, Cost etc. Once this is completed, click SAVE. Please note that you will need to configure the Vendors you wish to use, and restrict access exclusively to services that are set up as 'contract' type. Click HERE for further information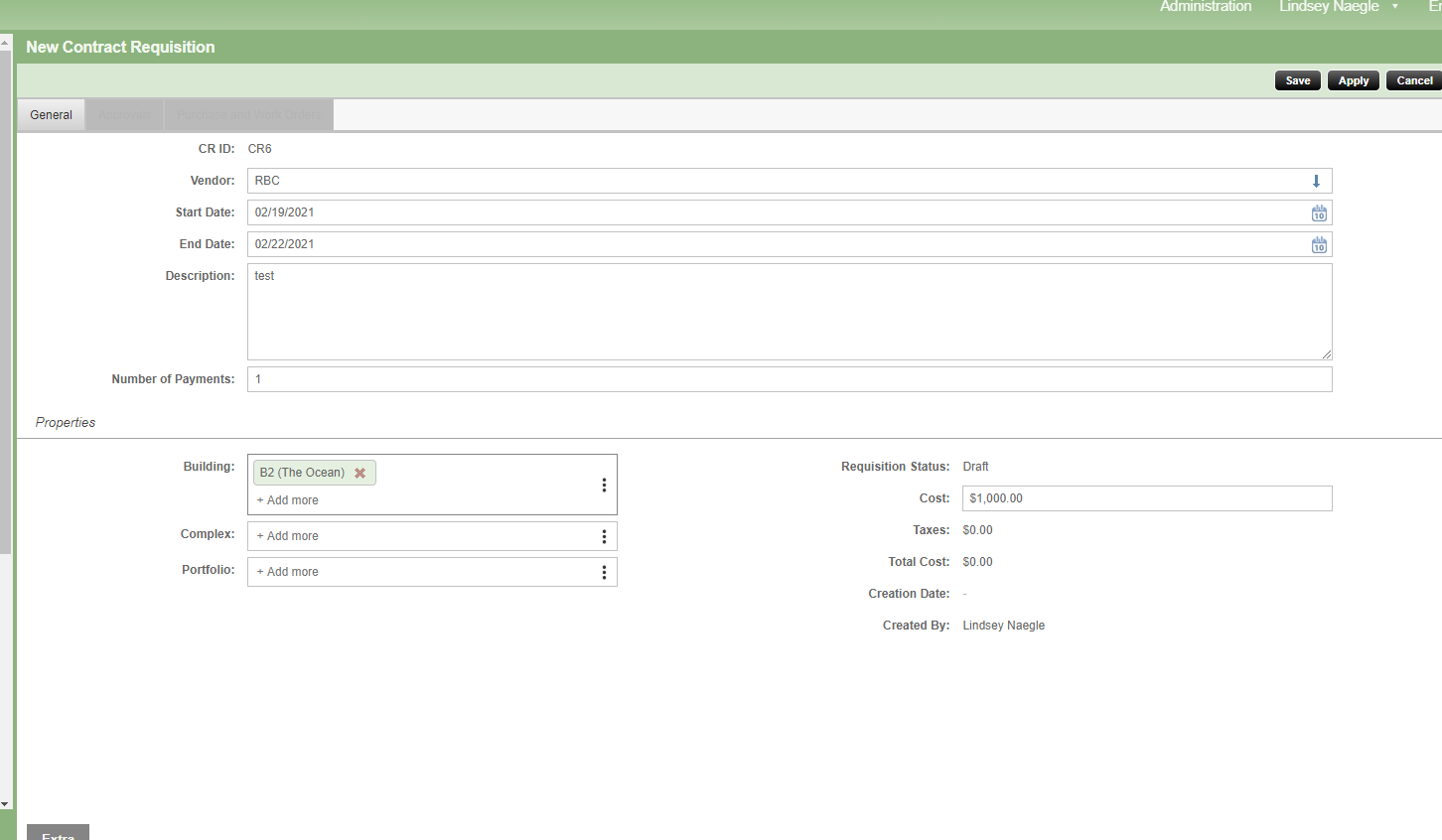 Next, you will need to select the requisition you have created and ASSIGN SERVICE and select which service in the next pop-up window.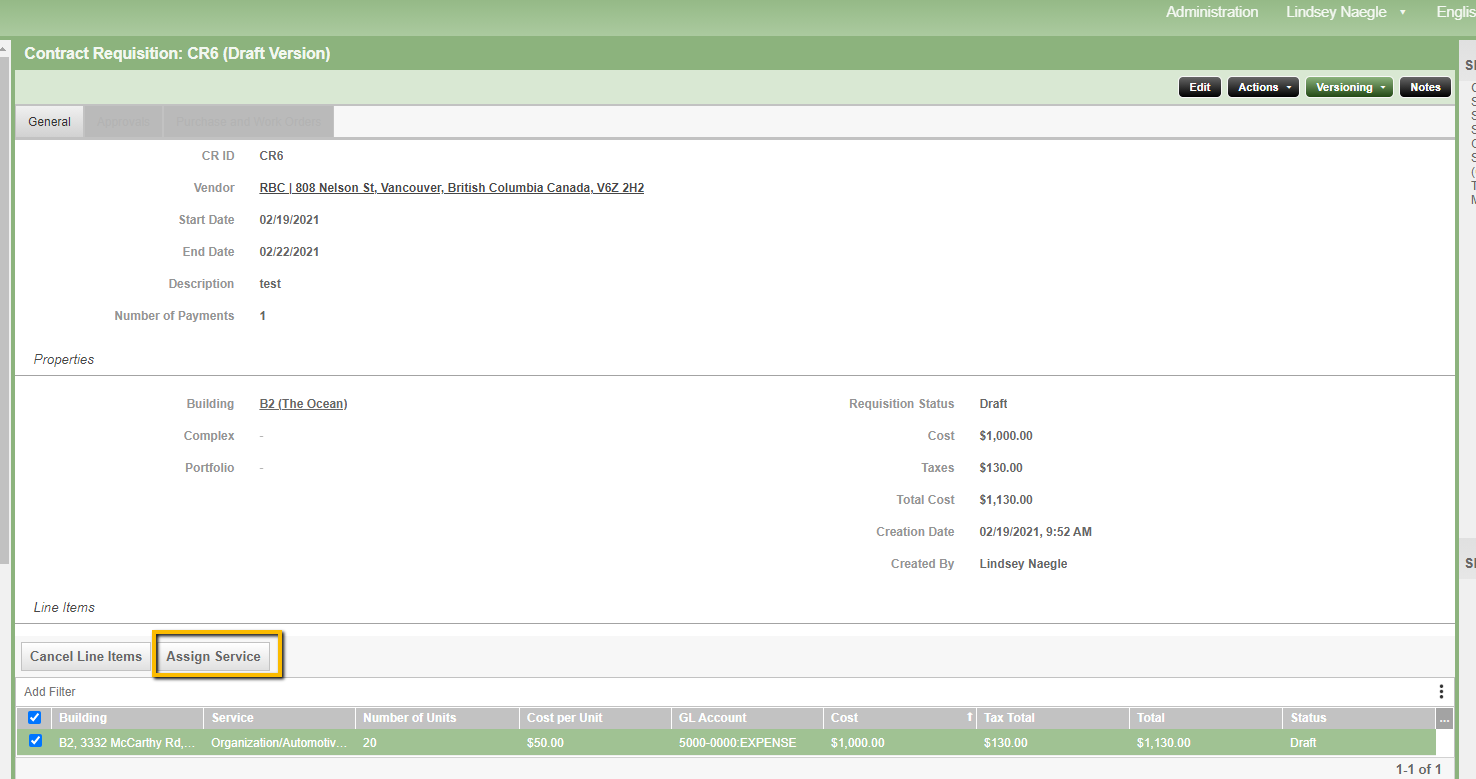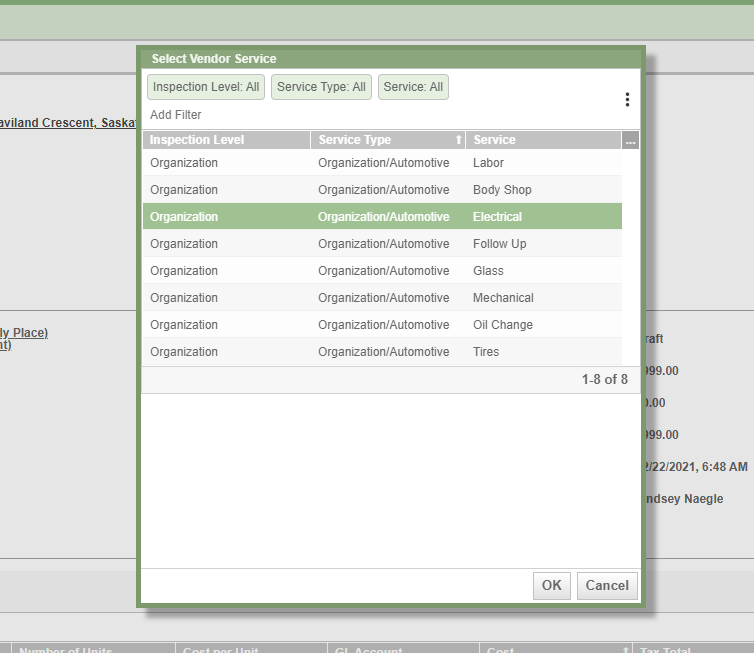 Click VERSIONING -> FINALIZE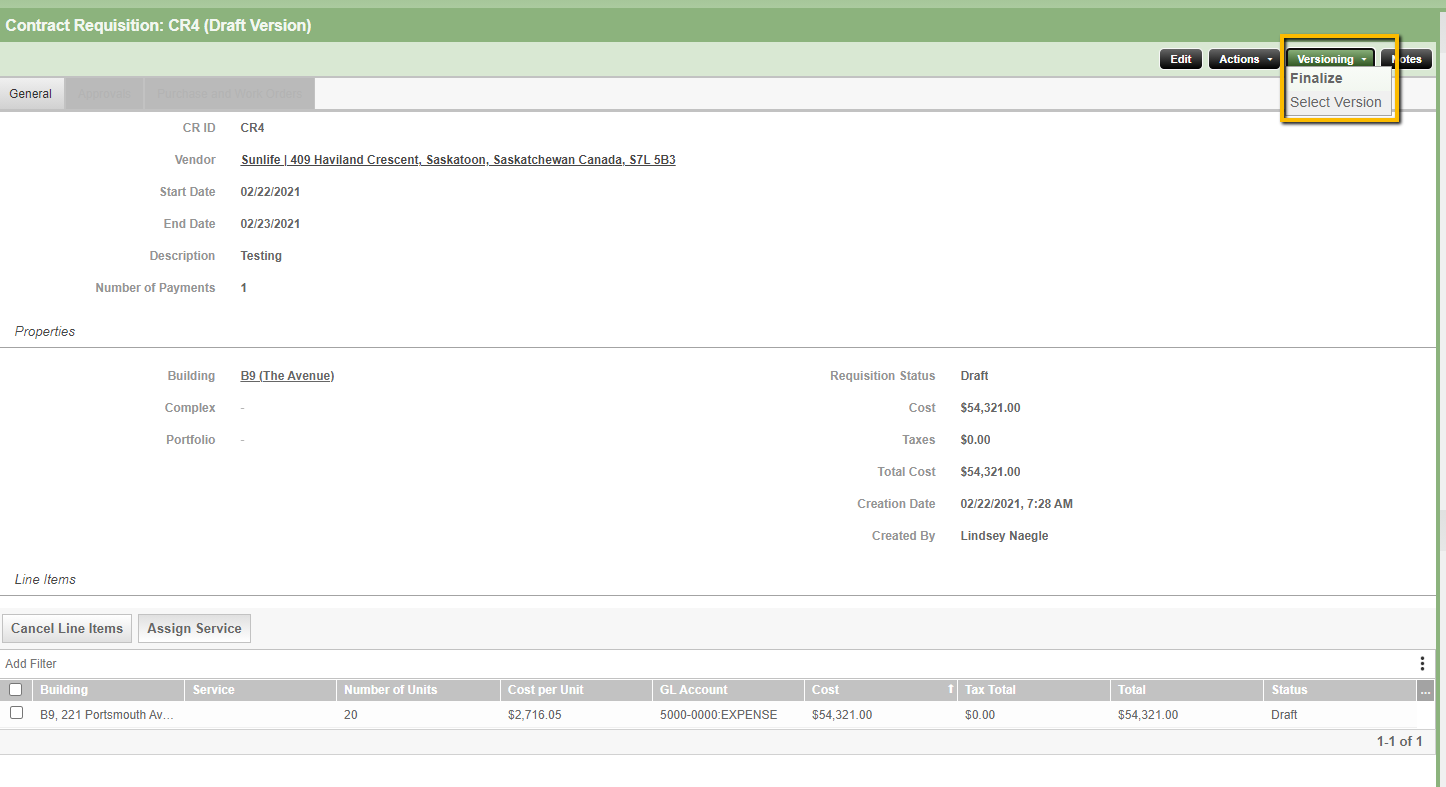 Click ACTIONS -> SUBMIT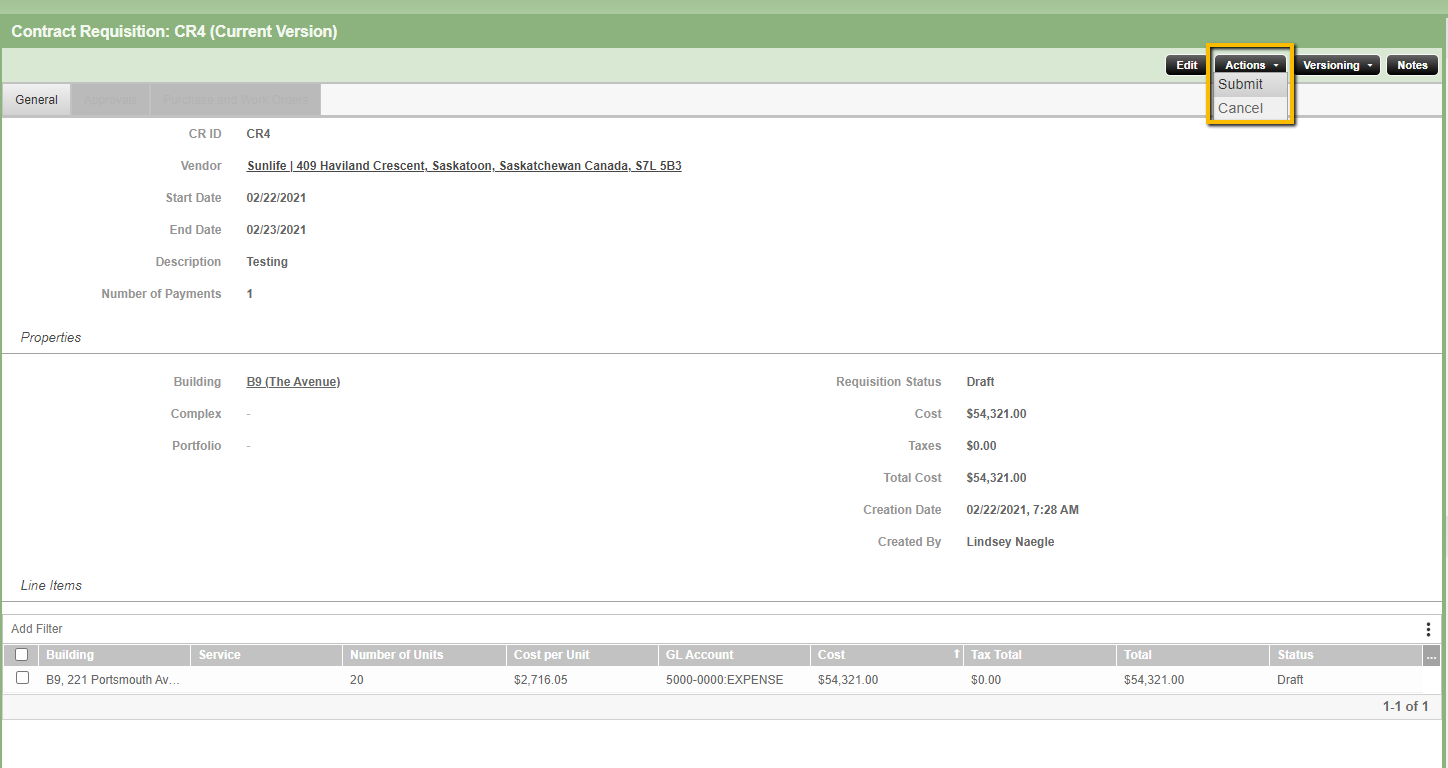 Click ACTIONS -> APPROVE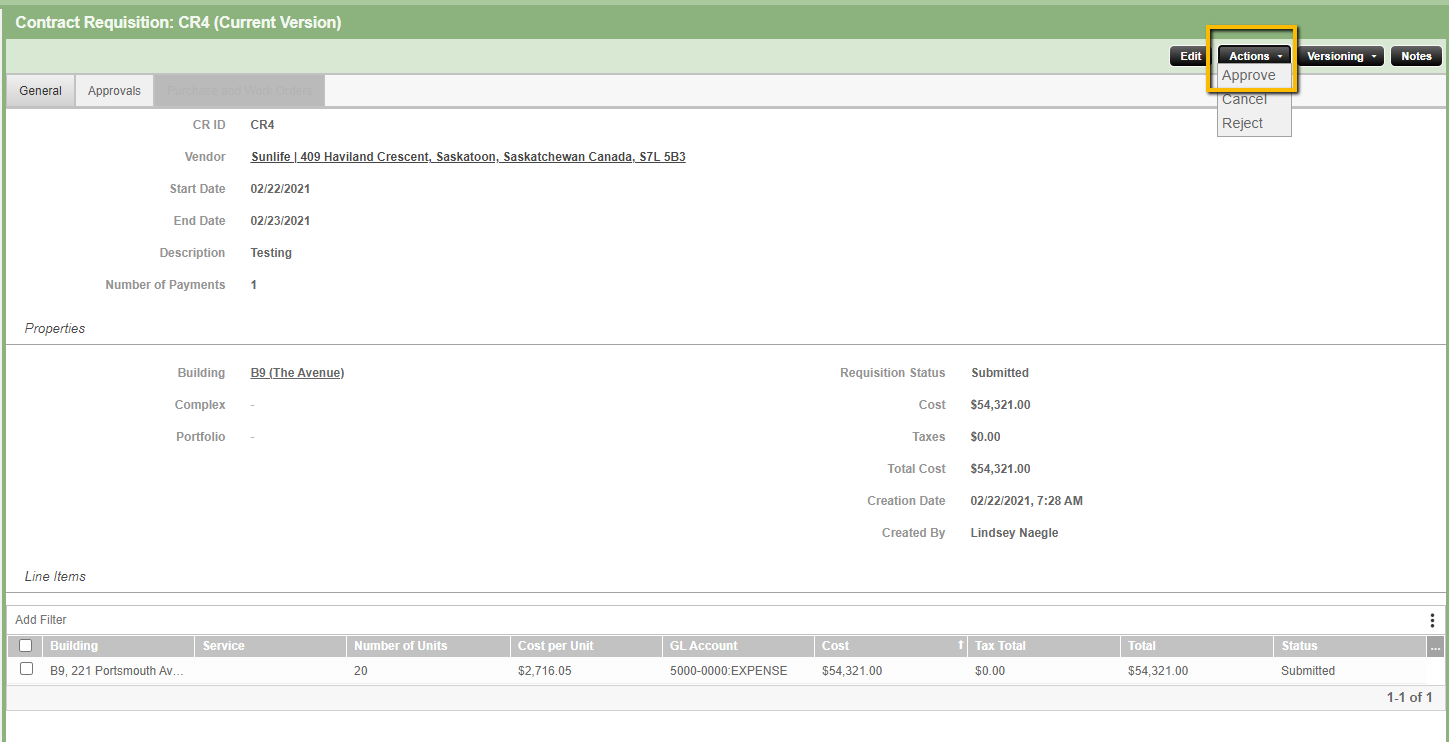 Then navigate to the 'Purchase and Work Orders' tab. Select your Order connected with the Contract Requisition you have just created and click SUBMIT.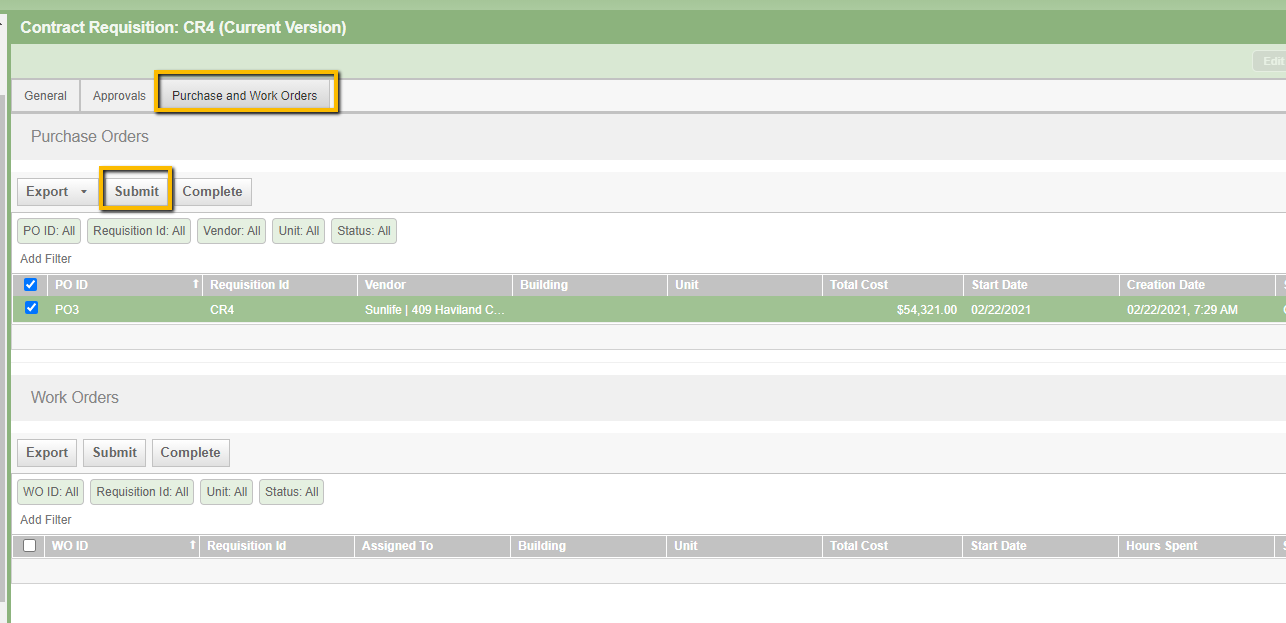 Then select once again your Order, but this time click COMPLETE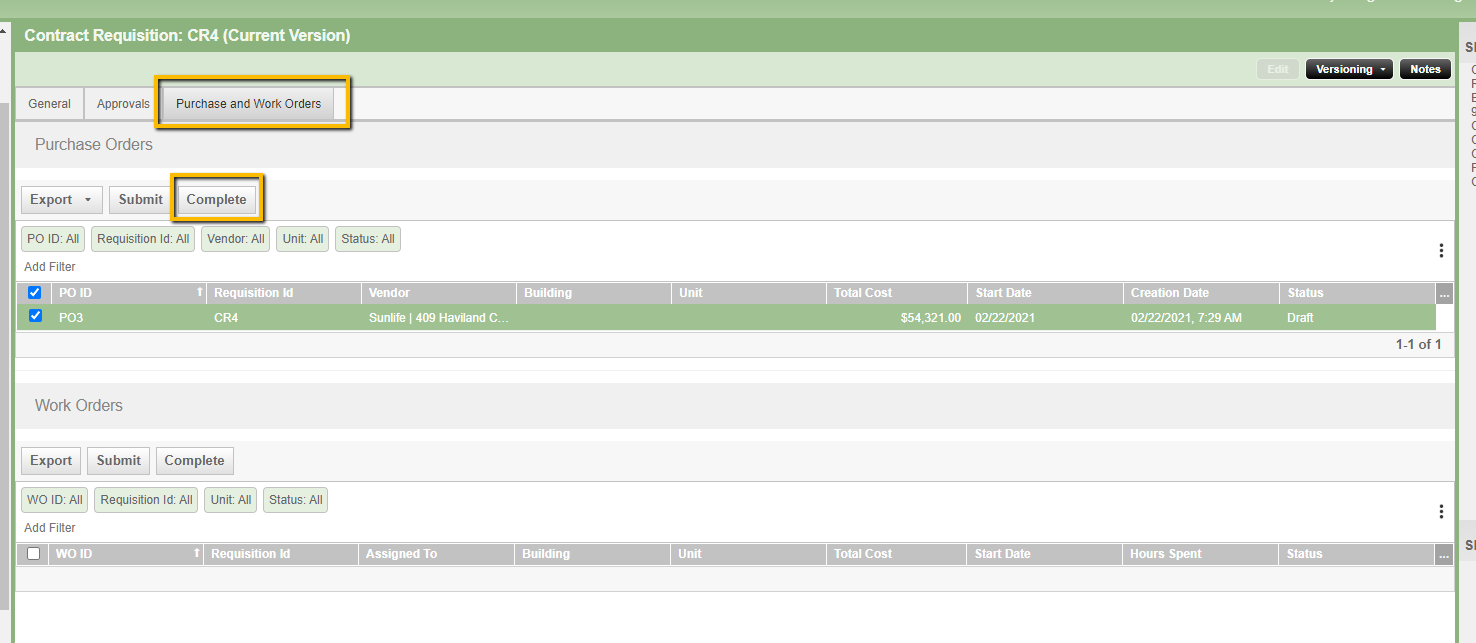 Once these steps have been completed, you will receive an email confirmation of the Purchase/Work Order, and you will see the entry has populated under either 'Purchase Orders' or 'Work 'orders. In this example, it has populated under 'Purchase Orders'.