Work Orders are generated as a result of a previously approved Purchase Requisition. A Work Order is an official document requesting services to by completed by the internal team.
Activities assigned in the Purchase Requisition to the internal team will be transferred to Work Orders.
To view Work Orders, navigate to FINANCE -> PURCHASING -> WORK ORDERS;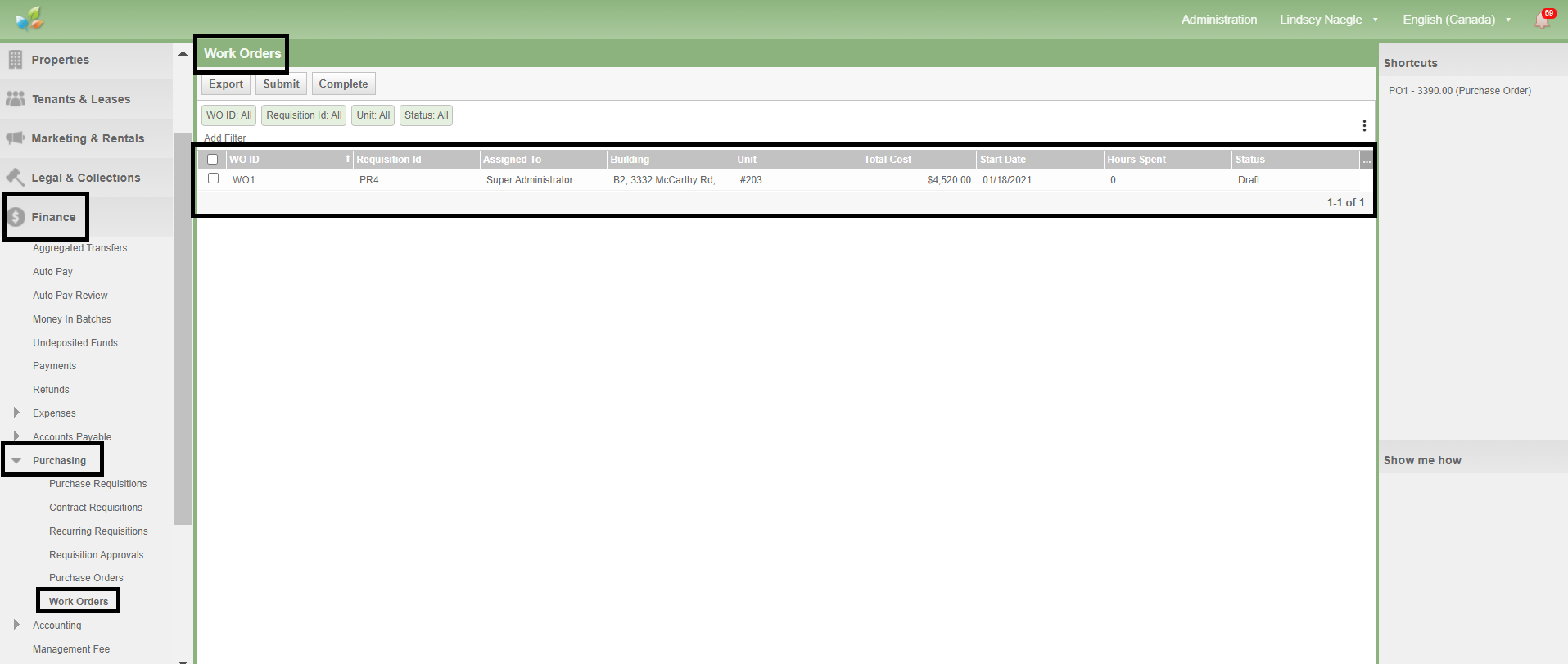 Similarly to Purchase Orders, a Work Order can be completed in full or partially. Employee out of pocket expenses are reconciled against completed milestones of Work Order(s).