The Approval Policy determines 4 factors:
- Scope - If the approval concerns a specific building, complex, or province
- Requisition Type - Purchase, Recurring, or Contract
- Level - Unit, Building, or Organization
- Inspection Type - Repairs and Maintenance, Amenities, Service Rooms etc
Requisition generates approval based on the records on the policy (according to the role and amount from...).
Go to ADMINISTRATION -> POLICIES -> FINANCE -> REQUISITION APPROVAL -> NEW REQUISITION APPROVAL POLICY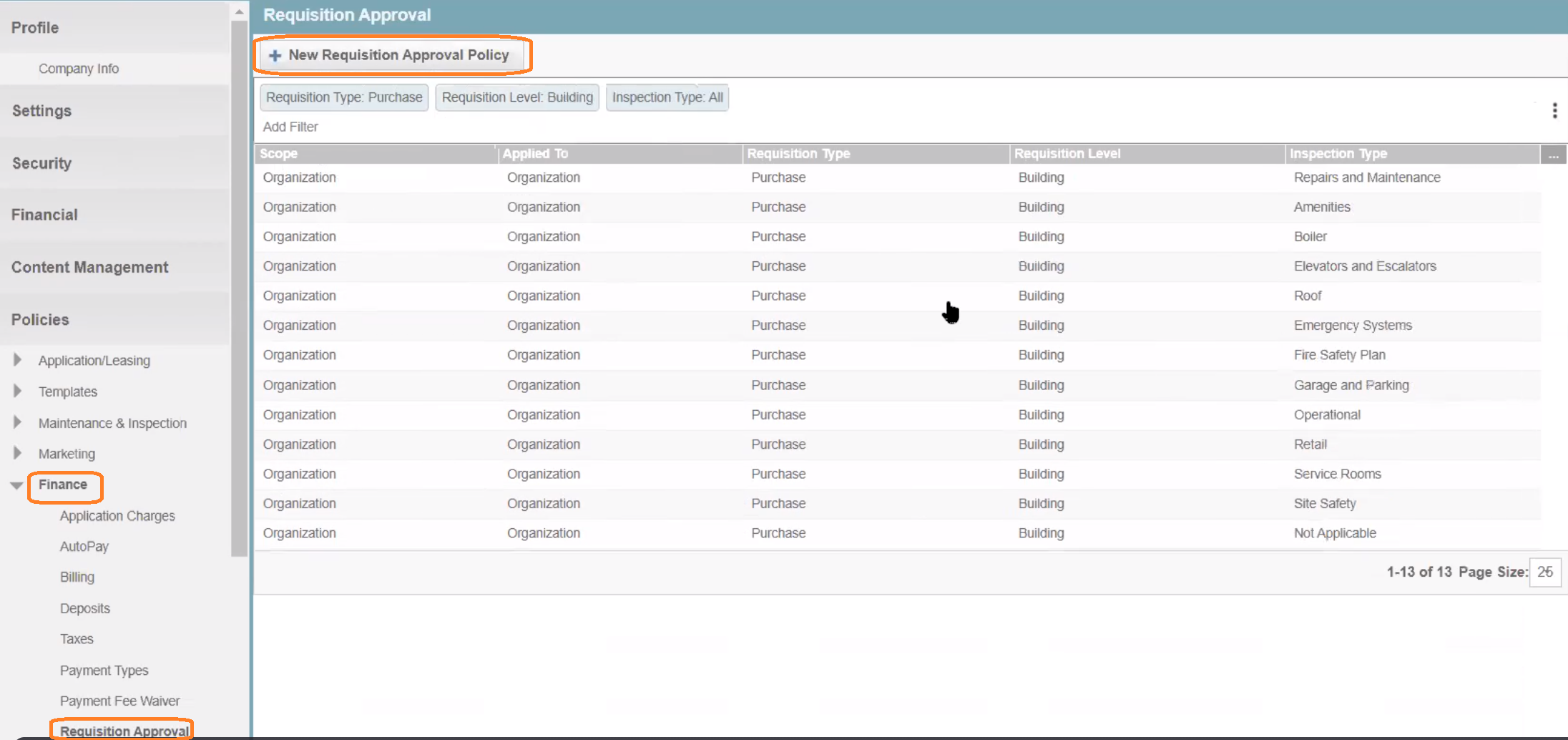 Once determined, make sure to create a new role. Select ADD, and then complete the information.
You need to choose the Approval role (Super Administrator, Property Manager etc.), from which amount the person will start approving and also the approval limit amount.


You have also the possibility to Add further Approval roles (requisition type, level, roles amounts...).