Purchase Orders are generated as a result of a previously approved Purchase Requisition. A Purchase Order is an official document requesting services or materials from a Vendor.
To view Purchase Orders, navigate to FINANCE -> PURCHASING -> PURCHASE ORDERS.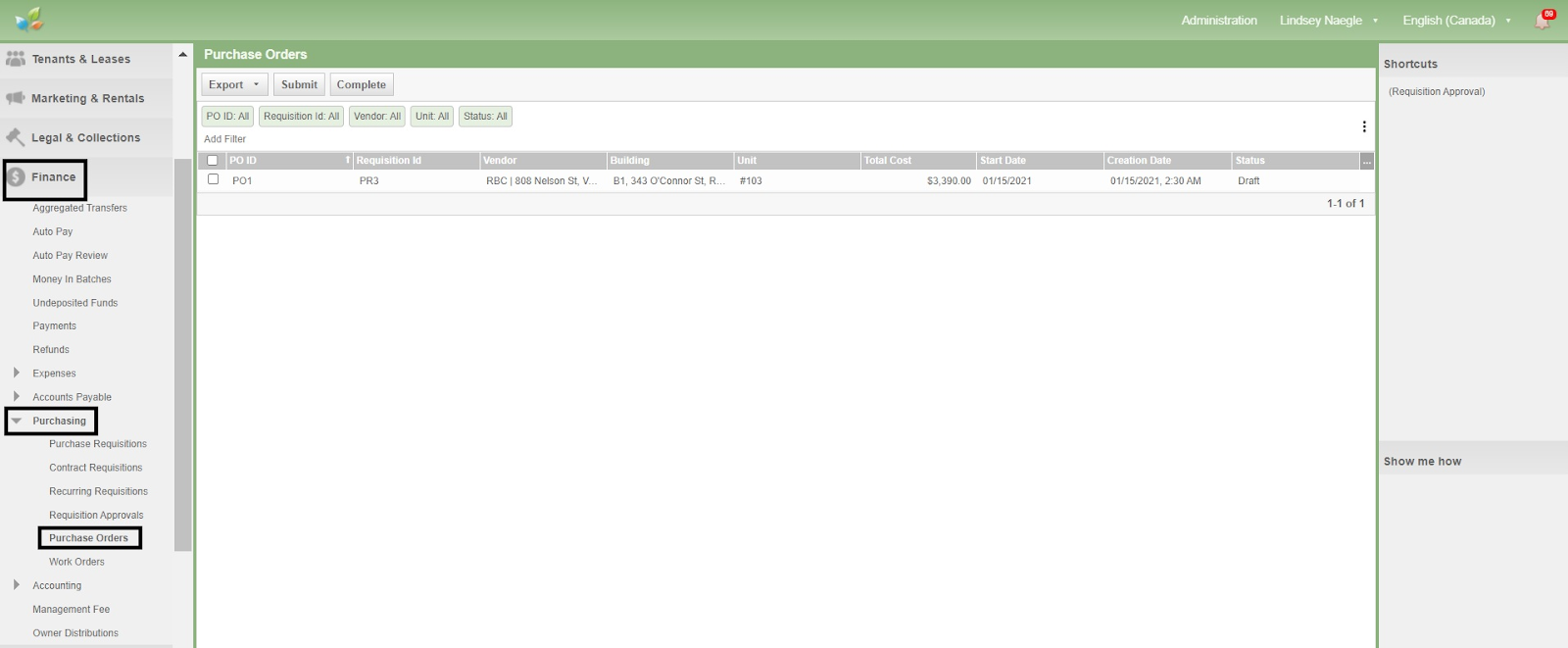 When a requisition is approved, the system will create a Purchase Order in Draft status. Purchase orders can be reviewed and, upon review, sent to vendors.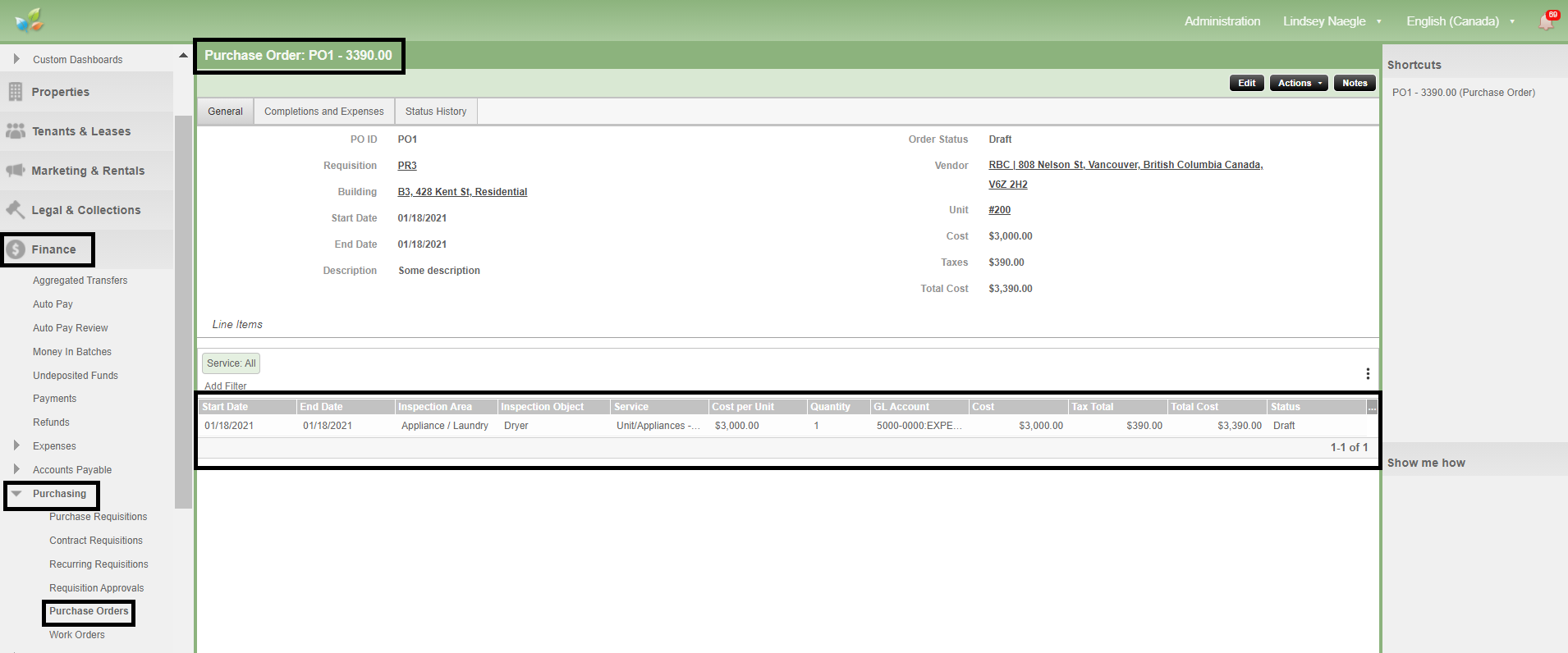 You can modify the cost directly within the Purchase Orders, along with the GL account.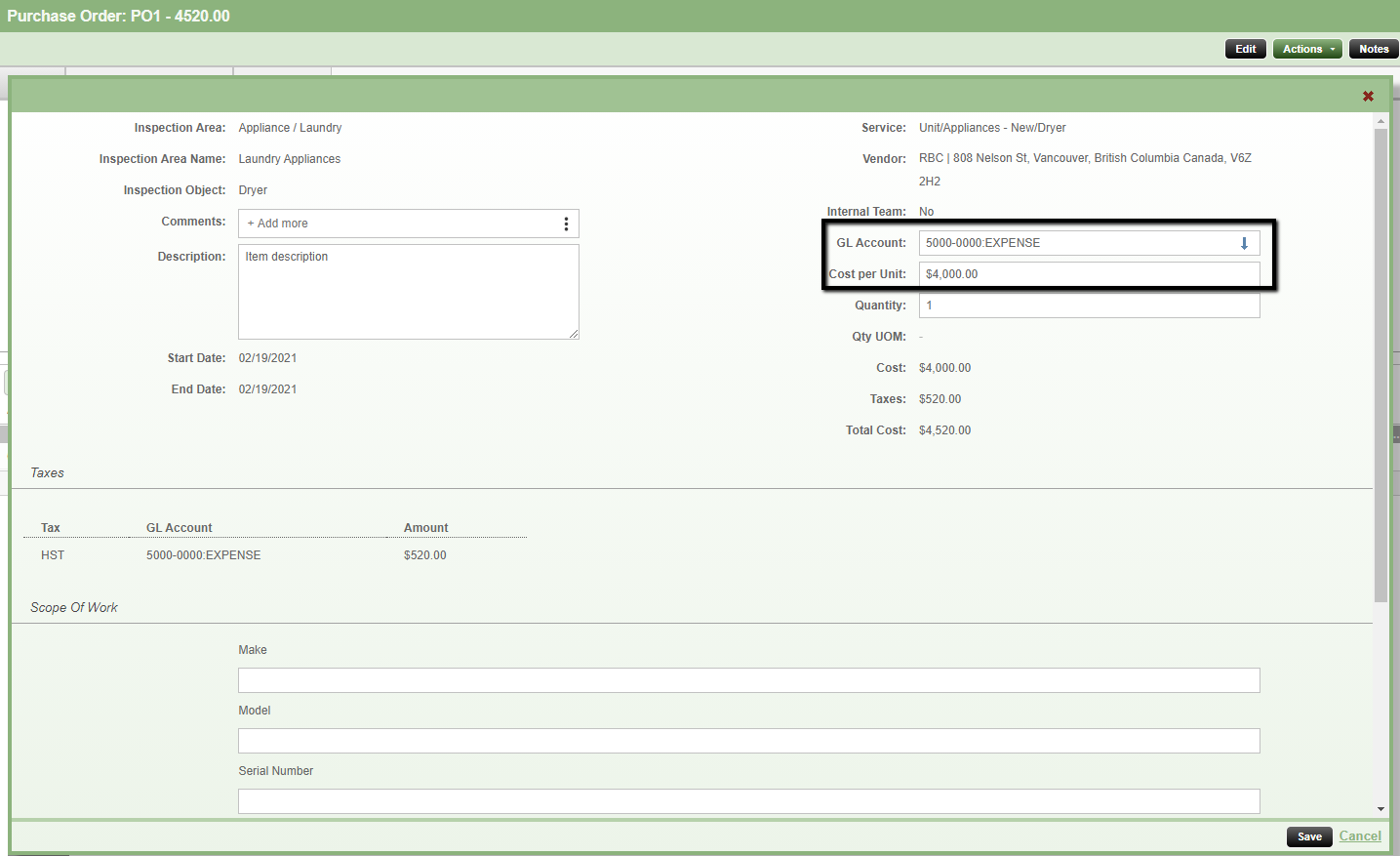 If you do this you will be required to click ACTIONS -> REQUEST APPROVAL

This will revert the original Purchase Requisition back to 'submitted' status. You will need to navigate back to FINANCE -> PURCHASING -> PURCHASE REQUISITIONS, locate the correct Purchase Requisition and again, click ACTIONS -> APPROVE;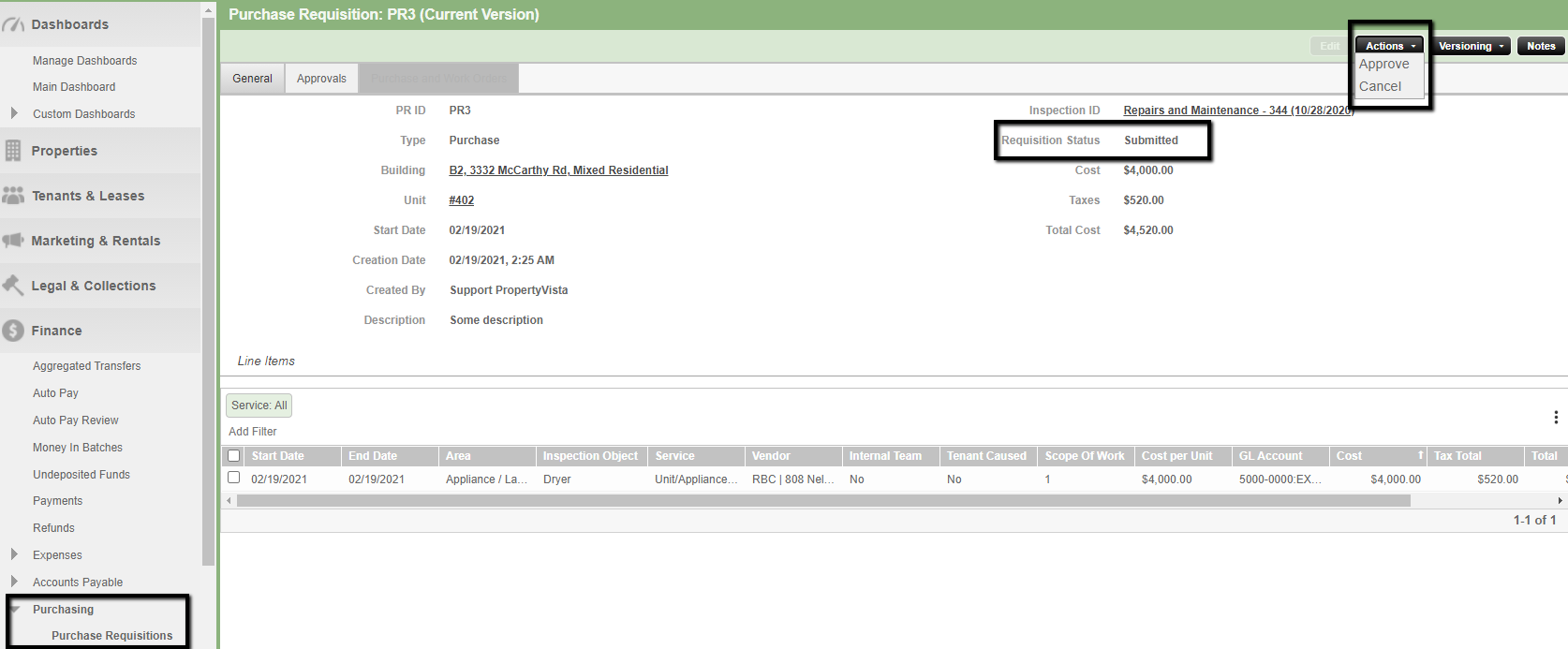 Now navigate back to the Purchase Order and once you are happy with the information you have provided, click ACTIONS -> SUBMIT

Submit is the action that can send the Purchase Order to the Vendor if you have provided an email for the Vendor. You will be able to download the Purchase Order for you own records;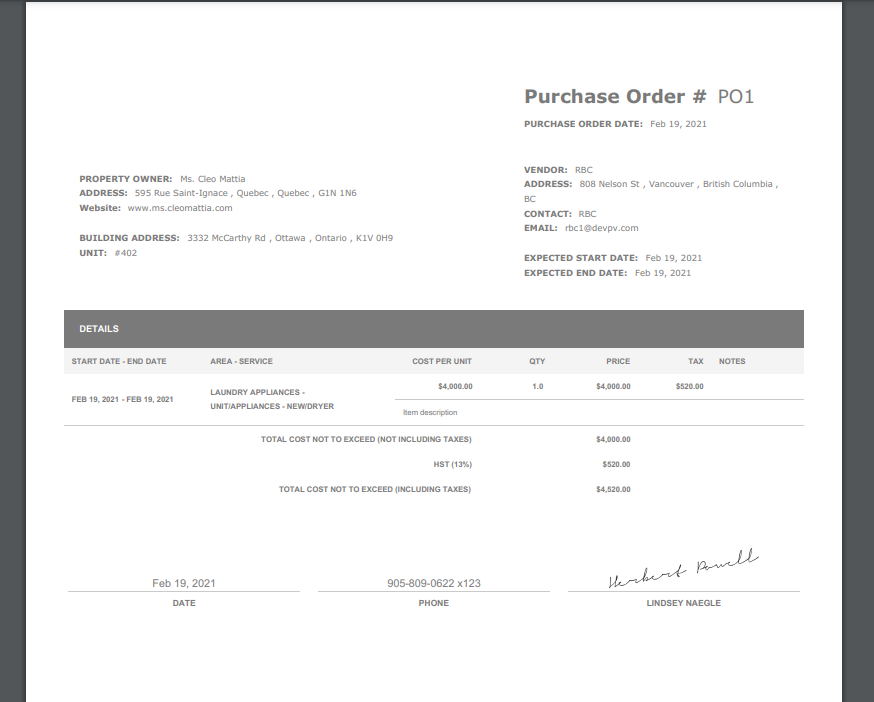 Purchase Orders can be completed partially or in full depending on the work completed by the vendor. Within the Purchase Order click ACTIONS -> COMPLETE and the below box will appear;

Important note: The system does allow changes to the amount within the Purchase Order but you will need to re do the approval process within the original Requisition.