You can indicate the need for third party involvement for a particular request. Sometimes a request is responded to but requires an external technician to resolve. Now you can communicate that accordingly so proper expectations are set.

Create a Purchase Requisition in sequence to a Maintenance Request, for resolution purposes to document external assistance. Select Actions -> Action Required to generate an automatic Purchase Requisition.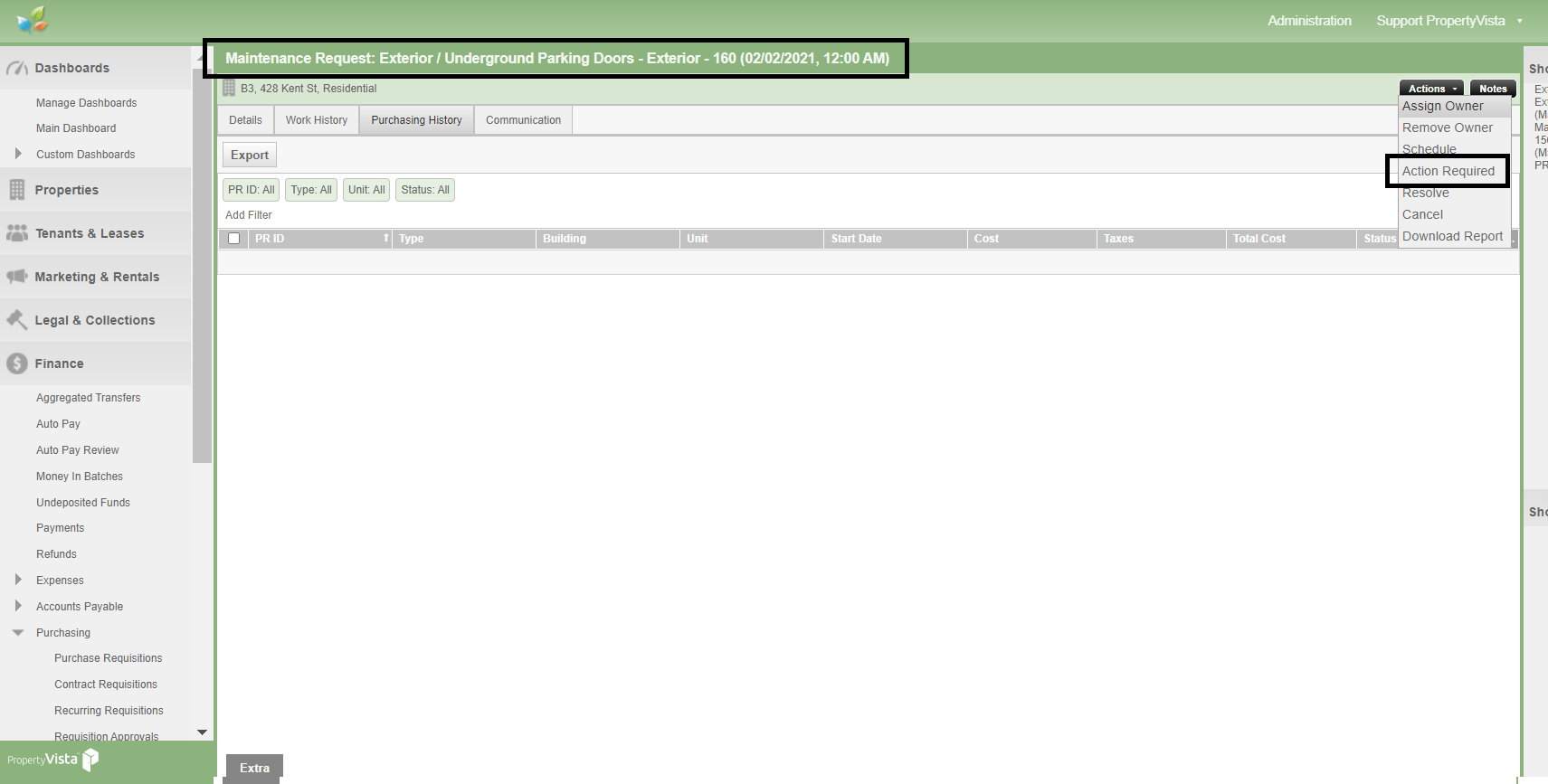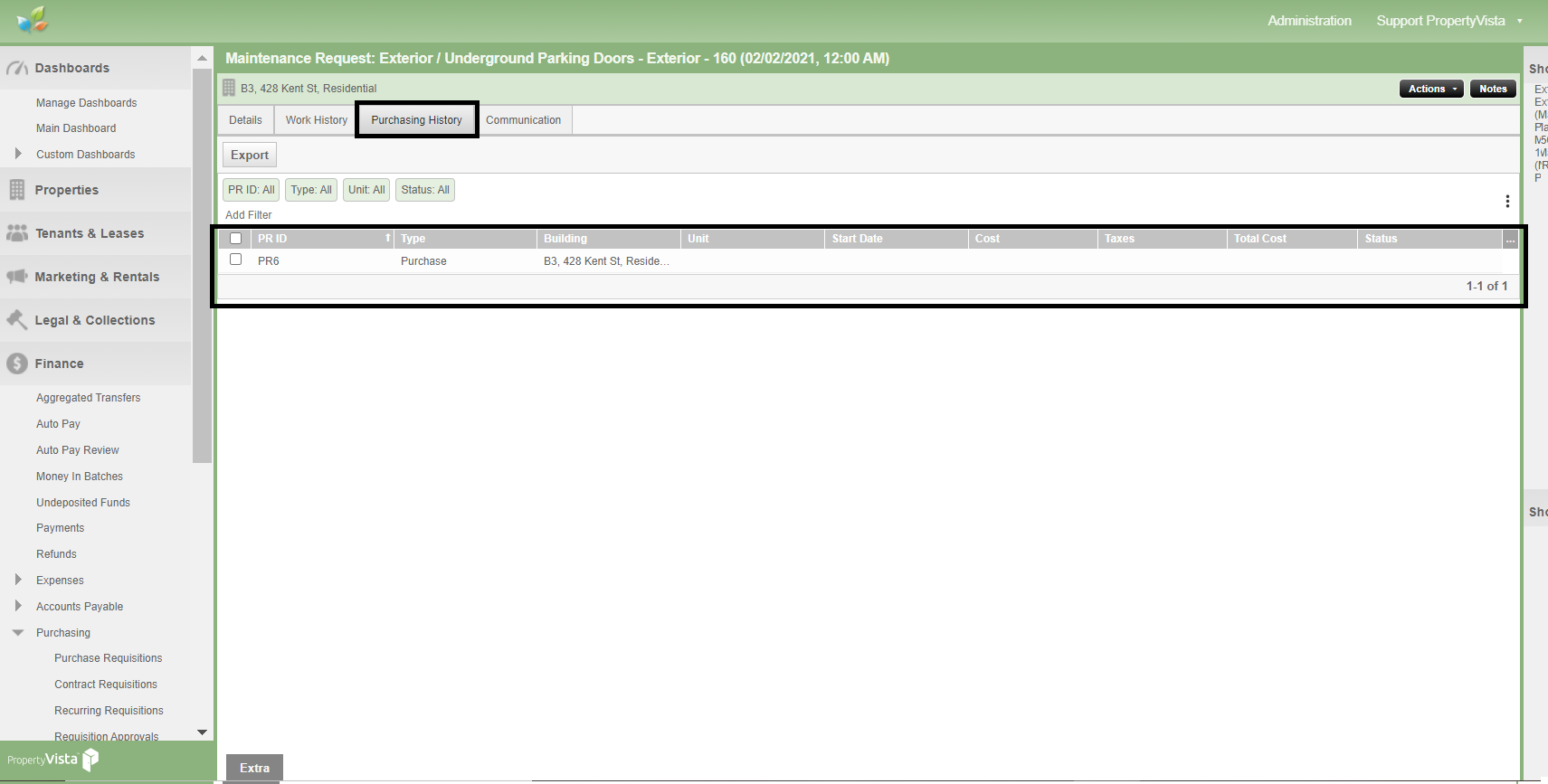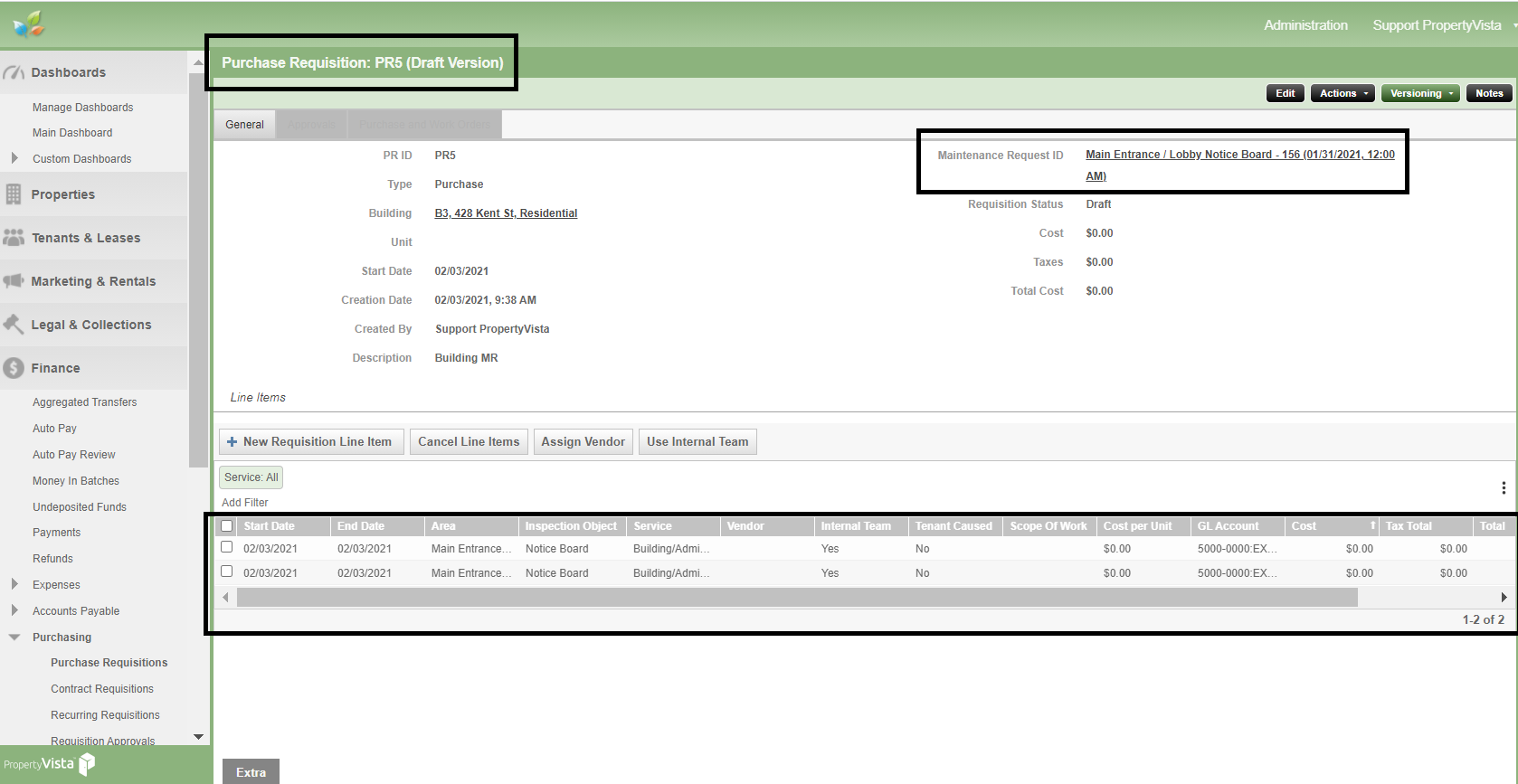 Include in your Purchase Requisition information on the Vendor, Cost Per Unit, Quantity, etc.