Maintenance Requests can be created directly on the CRM or submitted by Tenants via the tenant portal. Review below the Maintenance Request tenant portal experience.
The tenant lands on their homepage.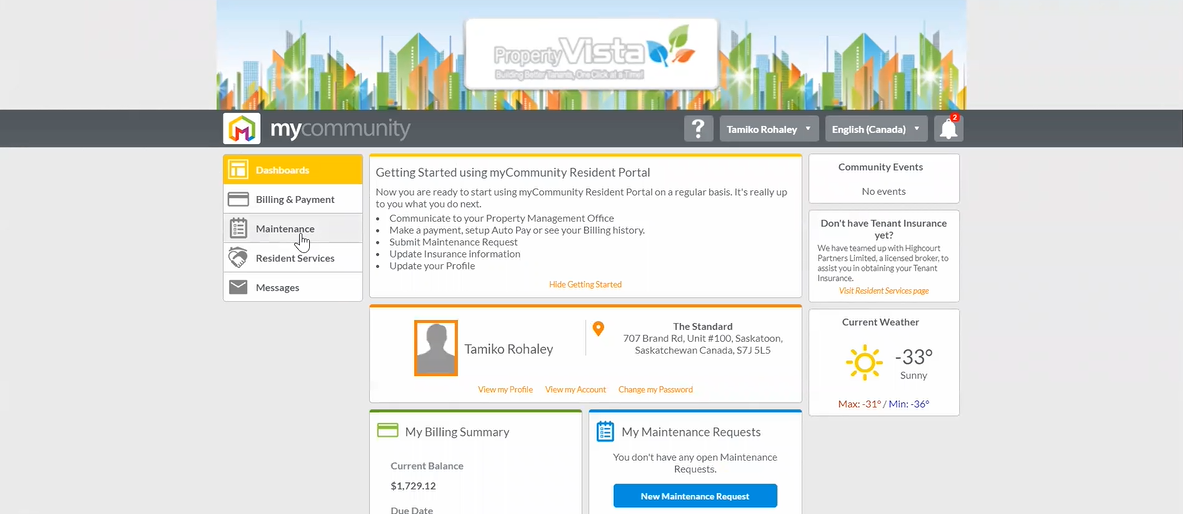 The tenant selects to create a new Maintenance Request.

The tenant is prompted to fill out the Maintenance Request form; with existing options to choose from based on your configurations in your CRM.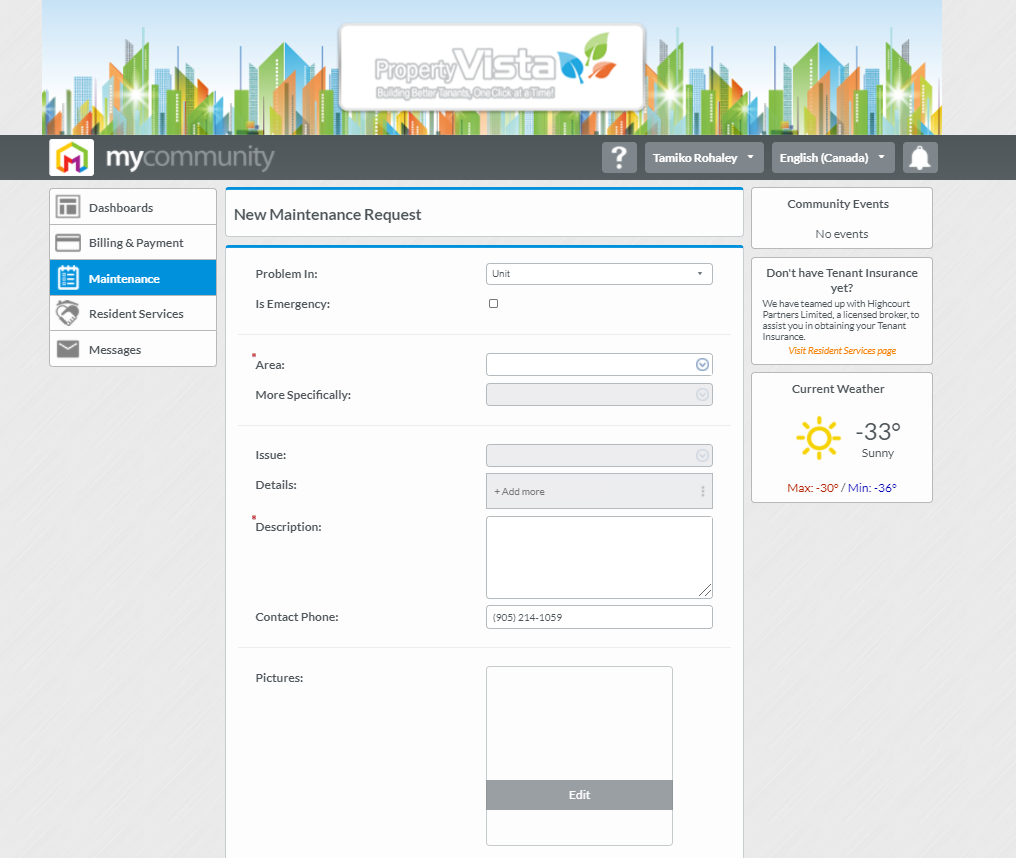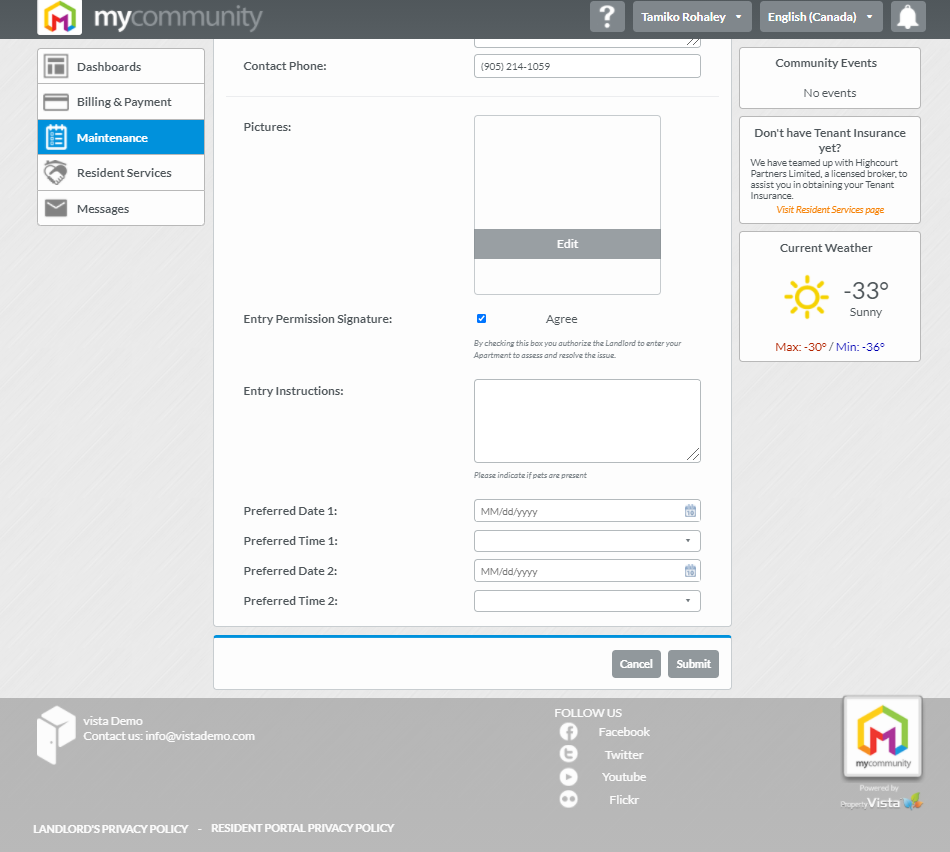 The tenant has now submitted their Maintenance Request; the submitted Maintenance Request will land in your CRM and be accessible for further actioning.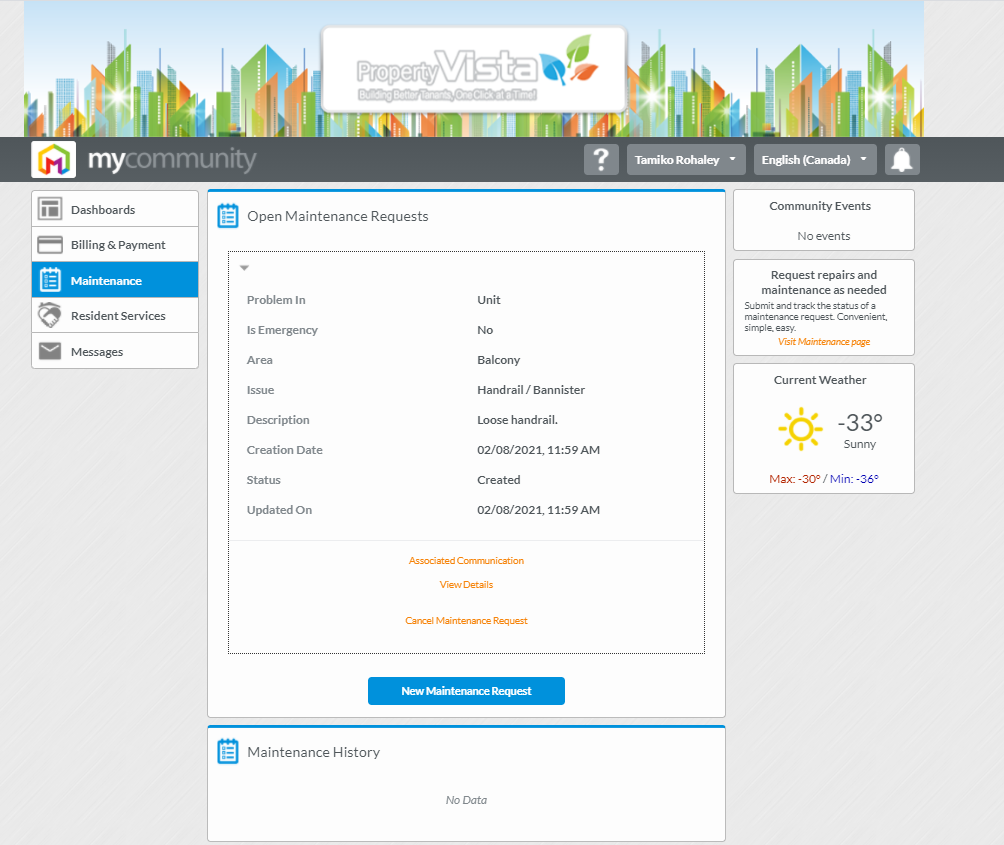 Related Articles