For above guideline increases, please see steps below.
1) From main dashboard, please click on Administration.
2) Click on Financial and the Above guideline increases.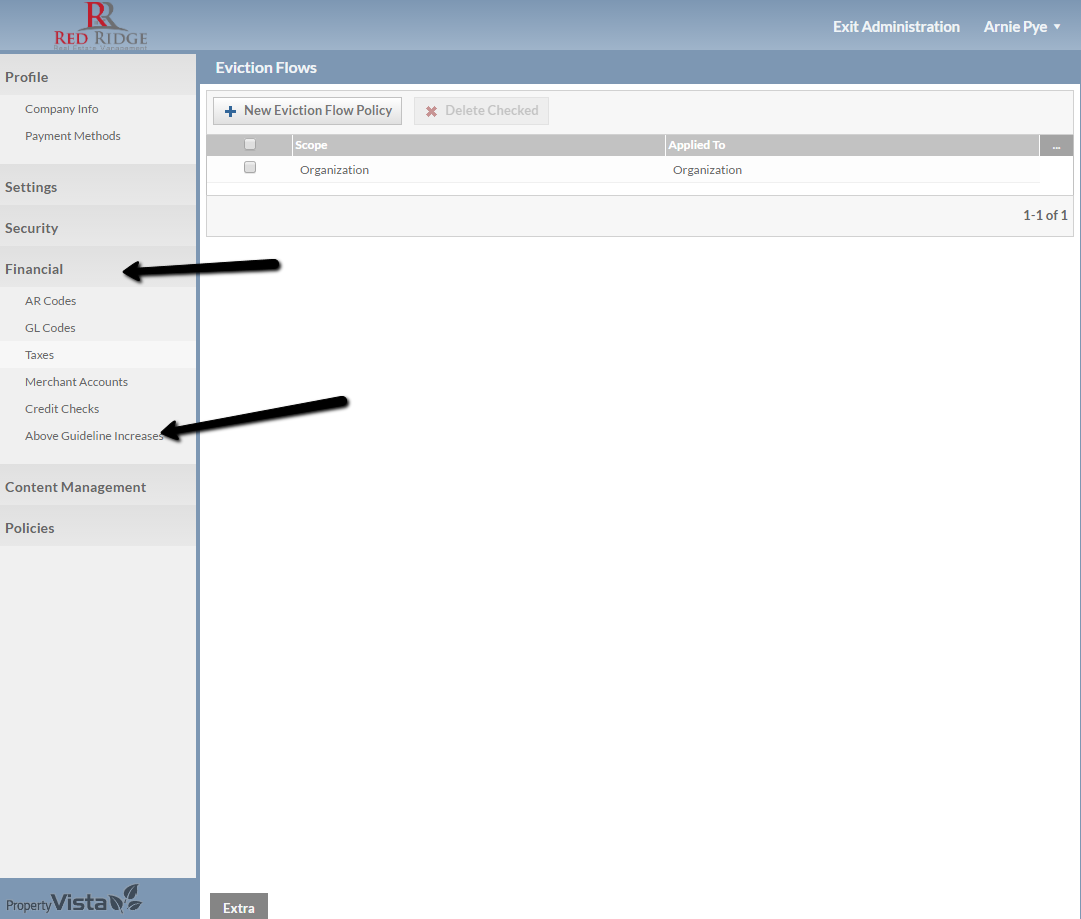 3) Click on Rent Increase Above Guideline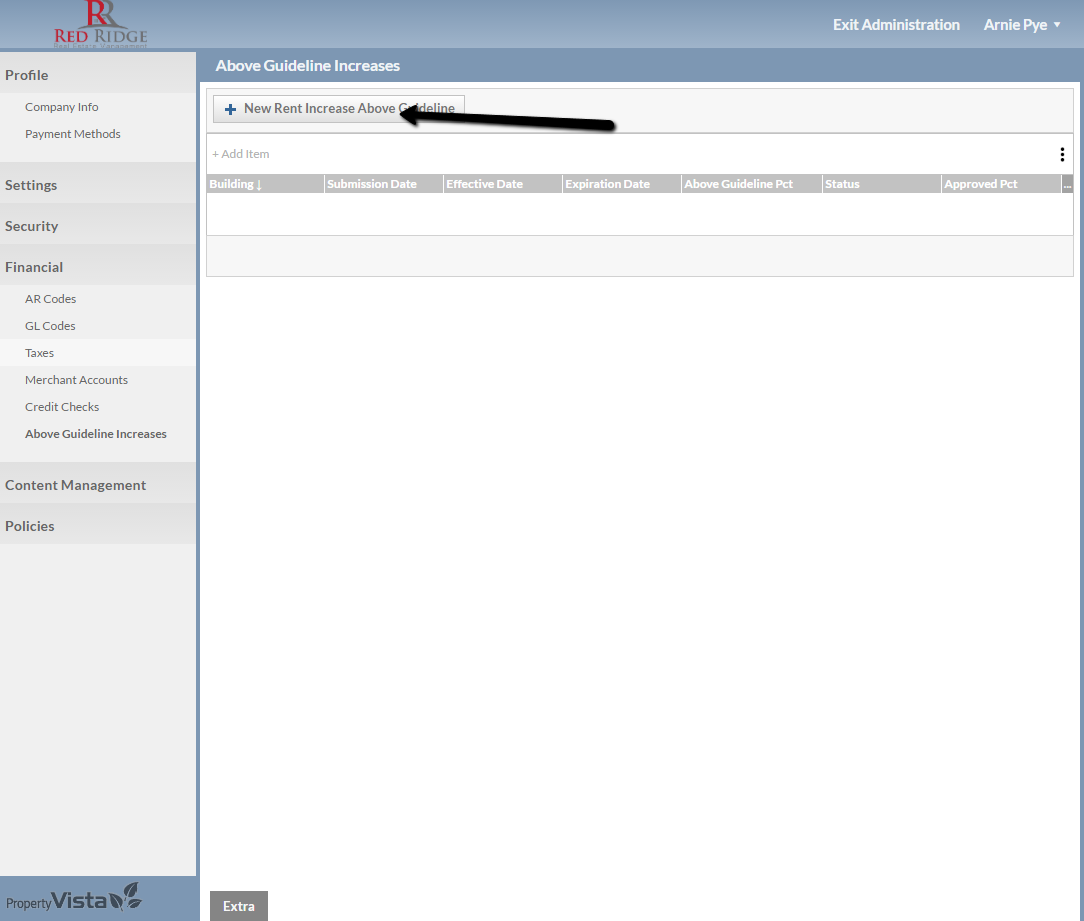 4) Select the building for which you want the increase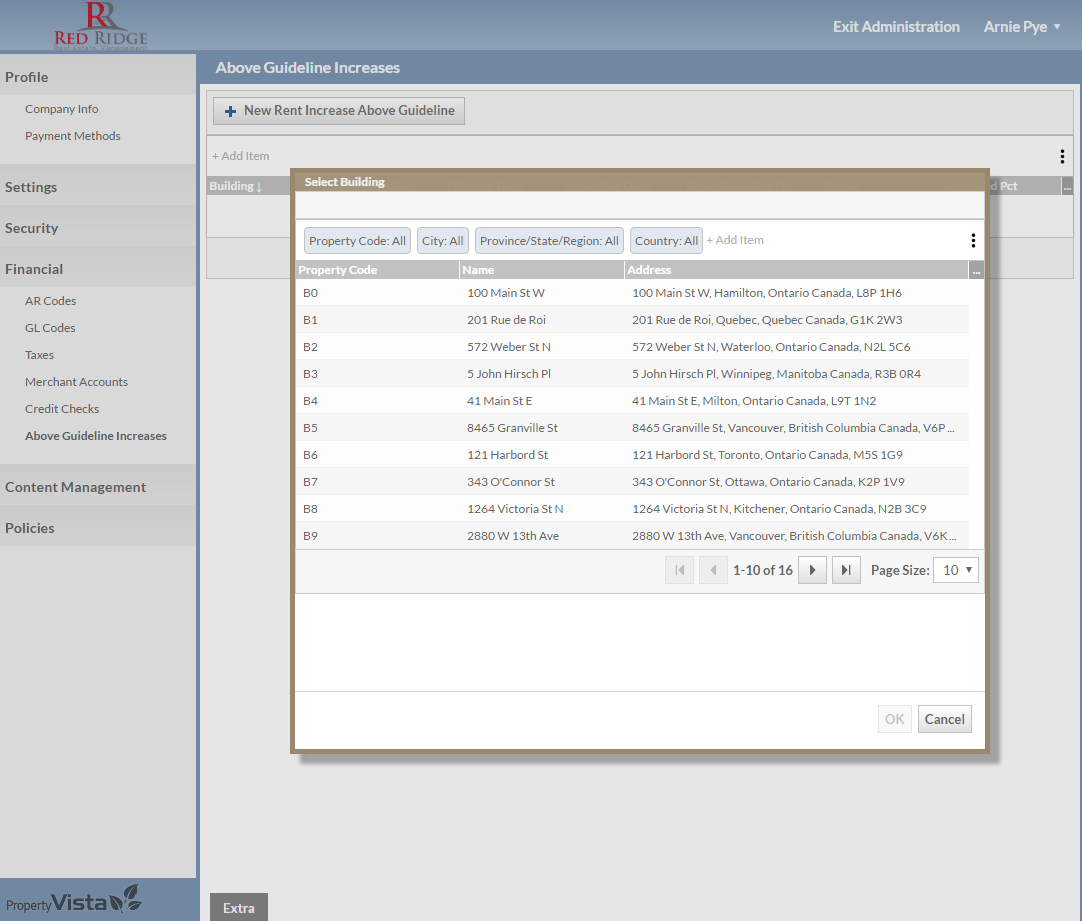 5) Fill in all the required information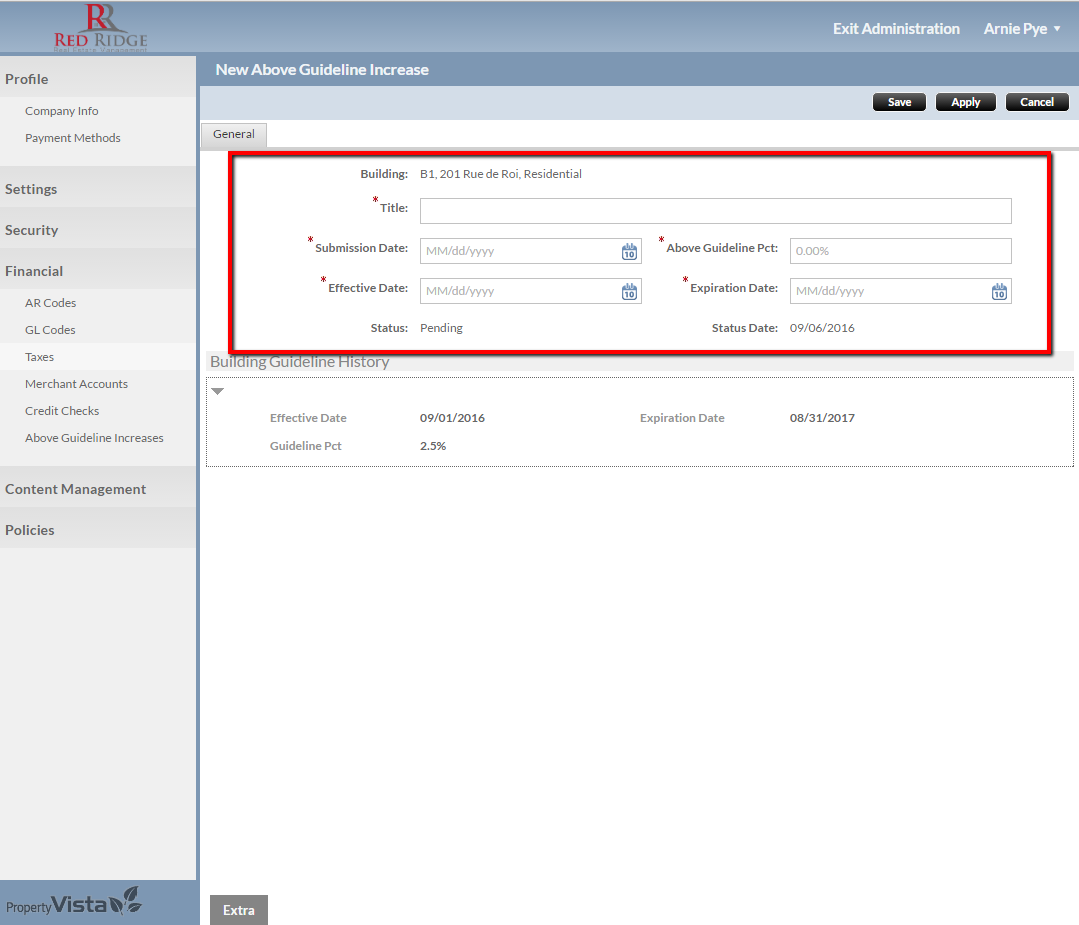 6) Once you have filled in all the application, your Above Guideline increase (AGI) is set for the building. Now, it will be added automatically for the leases during renewal with increase or increase without renewal. You can setup multiple AGIs with different from and to dates for the same building. During a manual lease increase, the dialog box appear asking to add (optionally) AGI that is in effect on the date of increase.
AGI setting has two actions - Approve and Decline. After AGI is set, it can be used as a pending AGI. It will create charges that are not mandatory for a pay, and will not be included in arrears (this is default, and it is possible to override it). After AGI is approved, all outstanding AGI charges will be shown in arrears from the day of approval. If declined, all charges will be removed.