At times your tenants may need to receive their rent receipts. We have two options in Property Vista! You can enable your tenants to download their own rent receipts by enabling the option in the Resident Policy or you can print one for them through the tenant profile in your CRM. If you have enabled your tenants to download proof of payments see below!
STEP 1: They can navigate to the Tenant Portal select Billing & Payment → Download Proof Of Payments: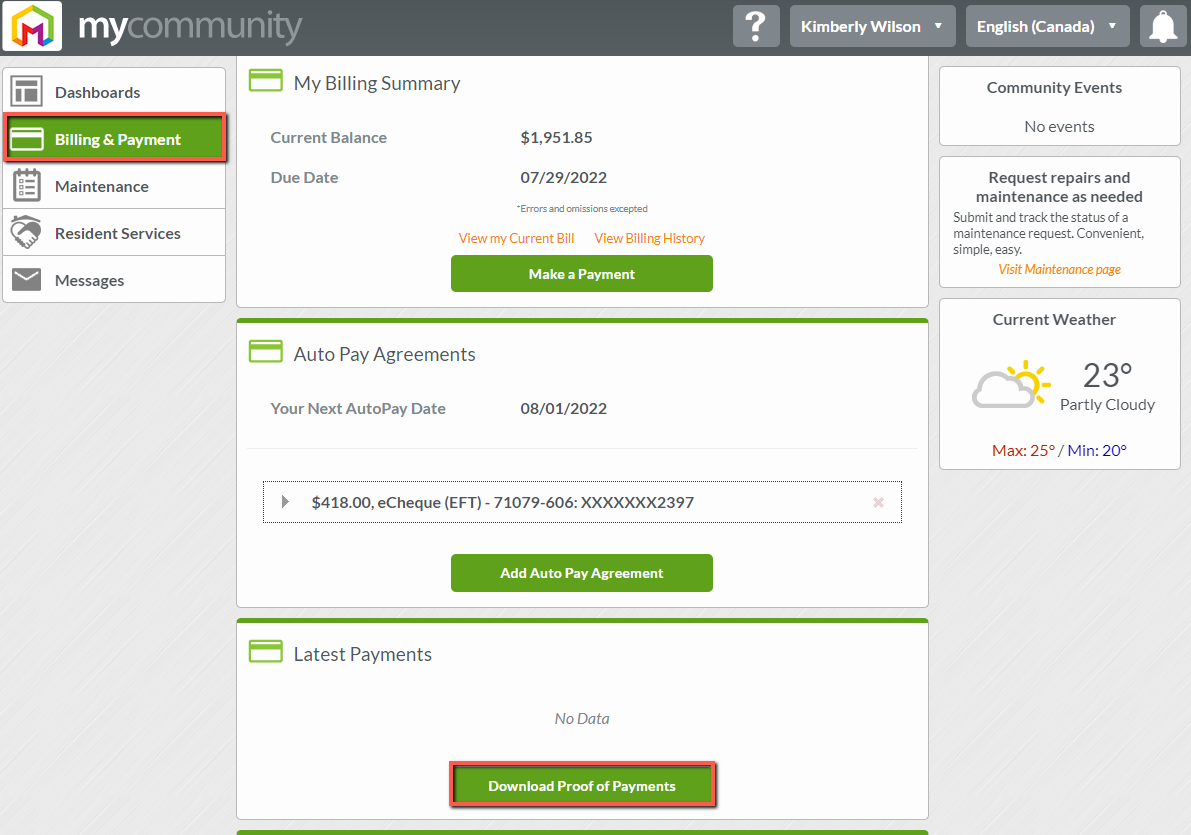 STEP 2: Input the Period Start Date & Period End Date → OK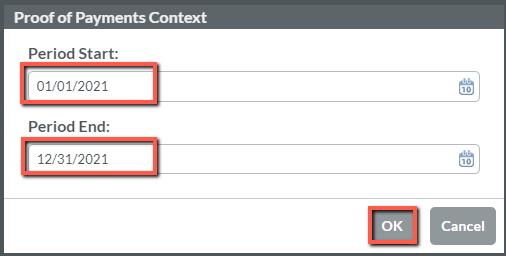 A Rent Receipt will generate in .pdf for them to print: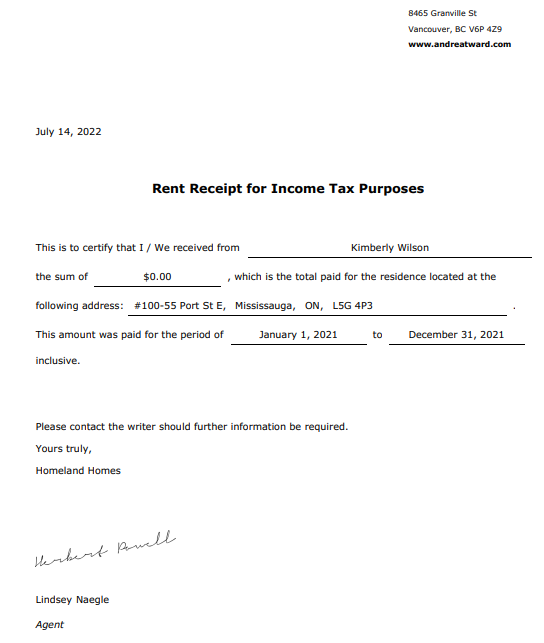 Want to know how to enable your tenants to "Download Proof of Payments"? Review your Resident Policy HERE
Want to know how to print rent receipts from the tenant profile? Click HERE to find out!