DOWNLOAD
Please Note - MyVista Tenant Portal App is downloadable from the iPhone and Android stores, here are the minimum requirements:
- iOS - iOS 9 and up
- Android - API Level 19 and up (Kitkat as well as any later version)
To download:
Android: In your phone, go to Play Store and search for MyVista by Property Vista App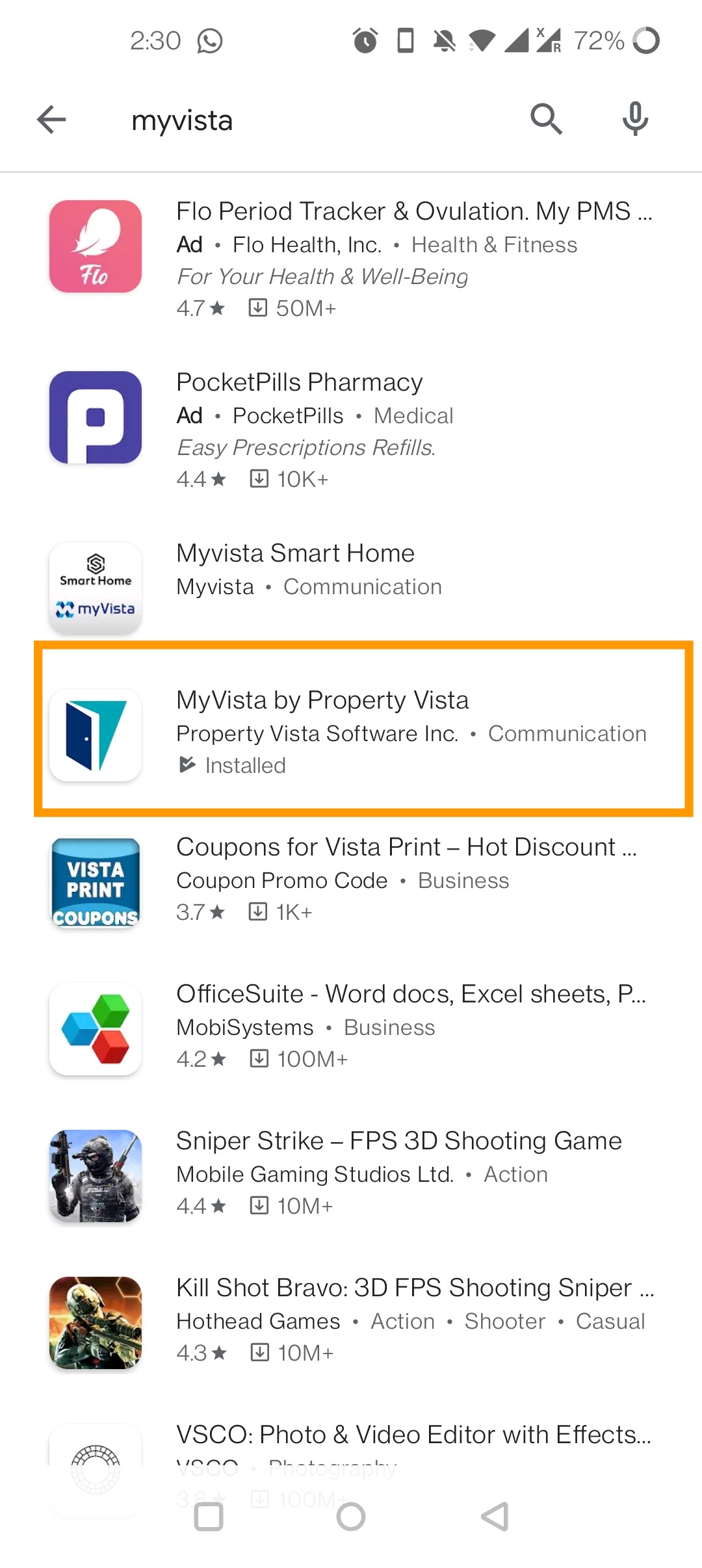 Apple: In your iPhone, go to Apple Store and search for MyVista by Property Vista App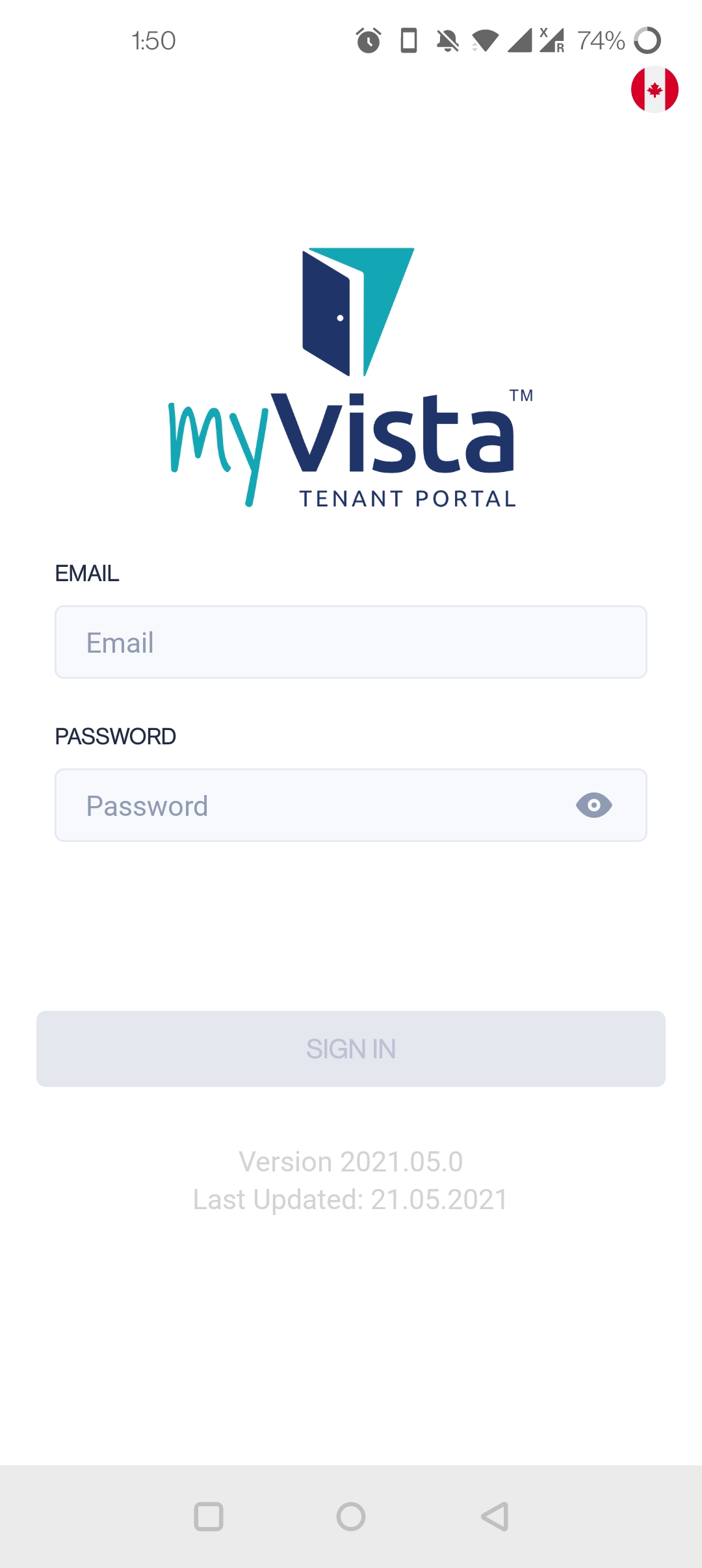 UPDATE
Under Android:
We recommend to setup the auto-update for the Inspector App in order to give you the best service with our latest features:
Android: Update individual Android apps automatically
Open the Google Play Store app

At the top right, tap the profile icon.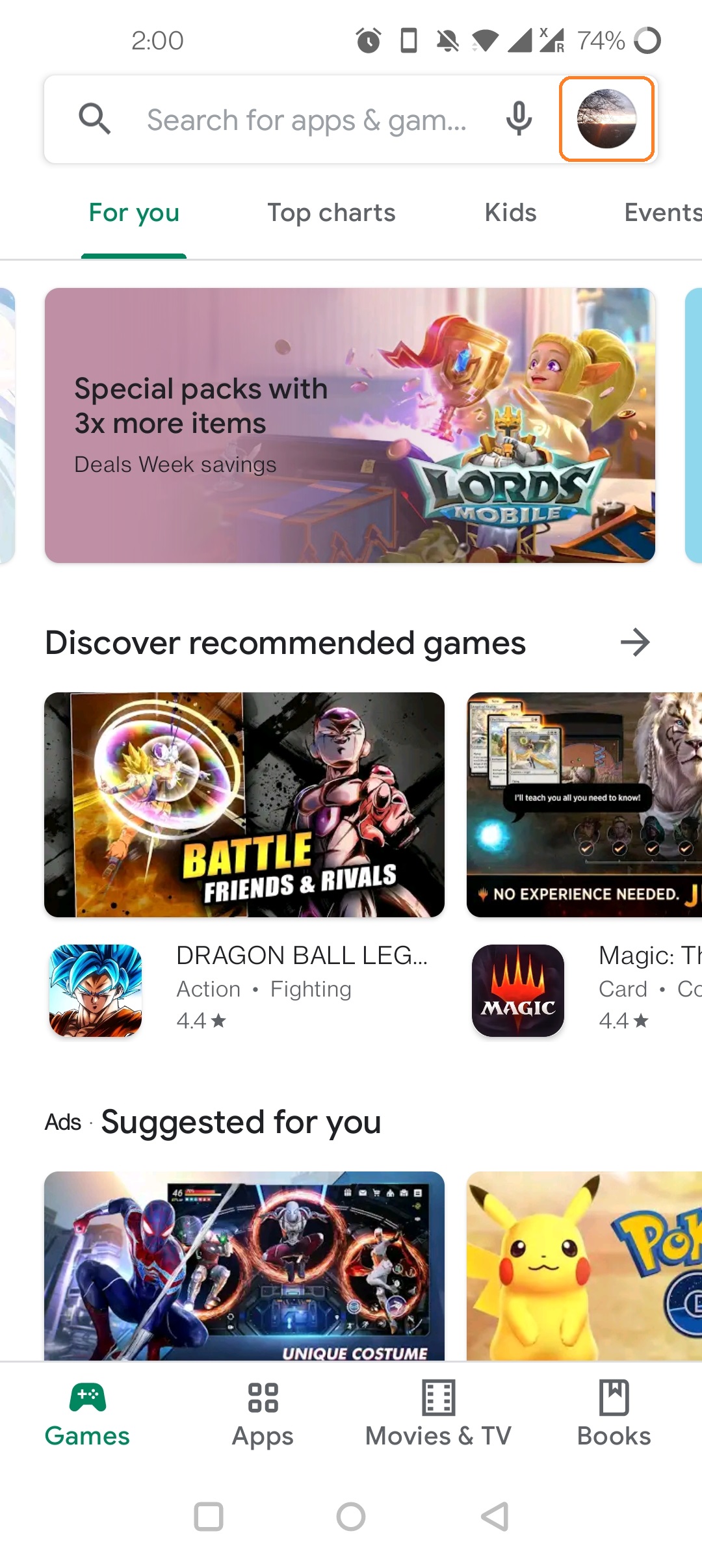 3. Tap Manage apps & device.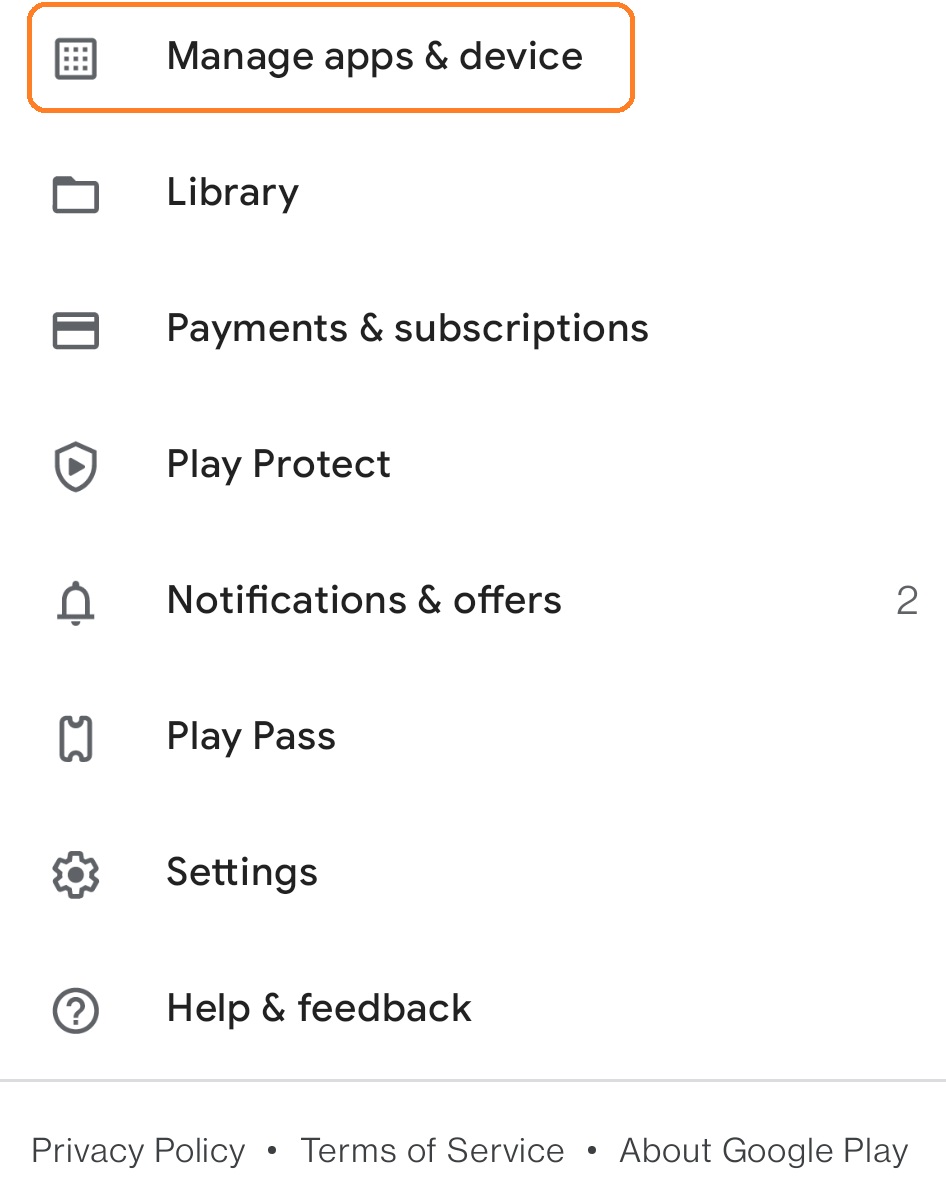 4. Select Manage
the app you want to update.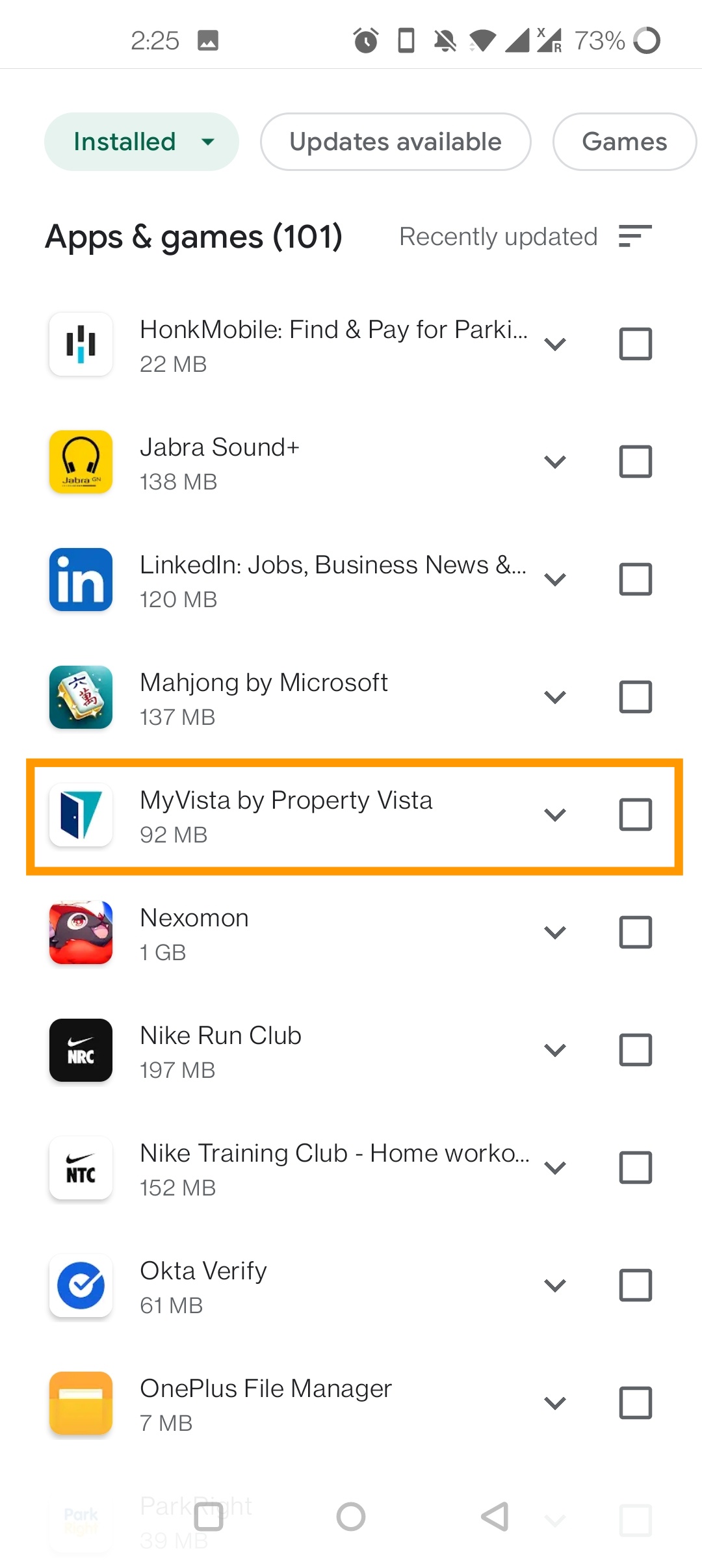 5. Tap More
.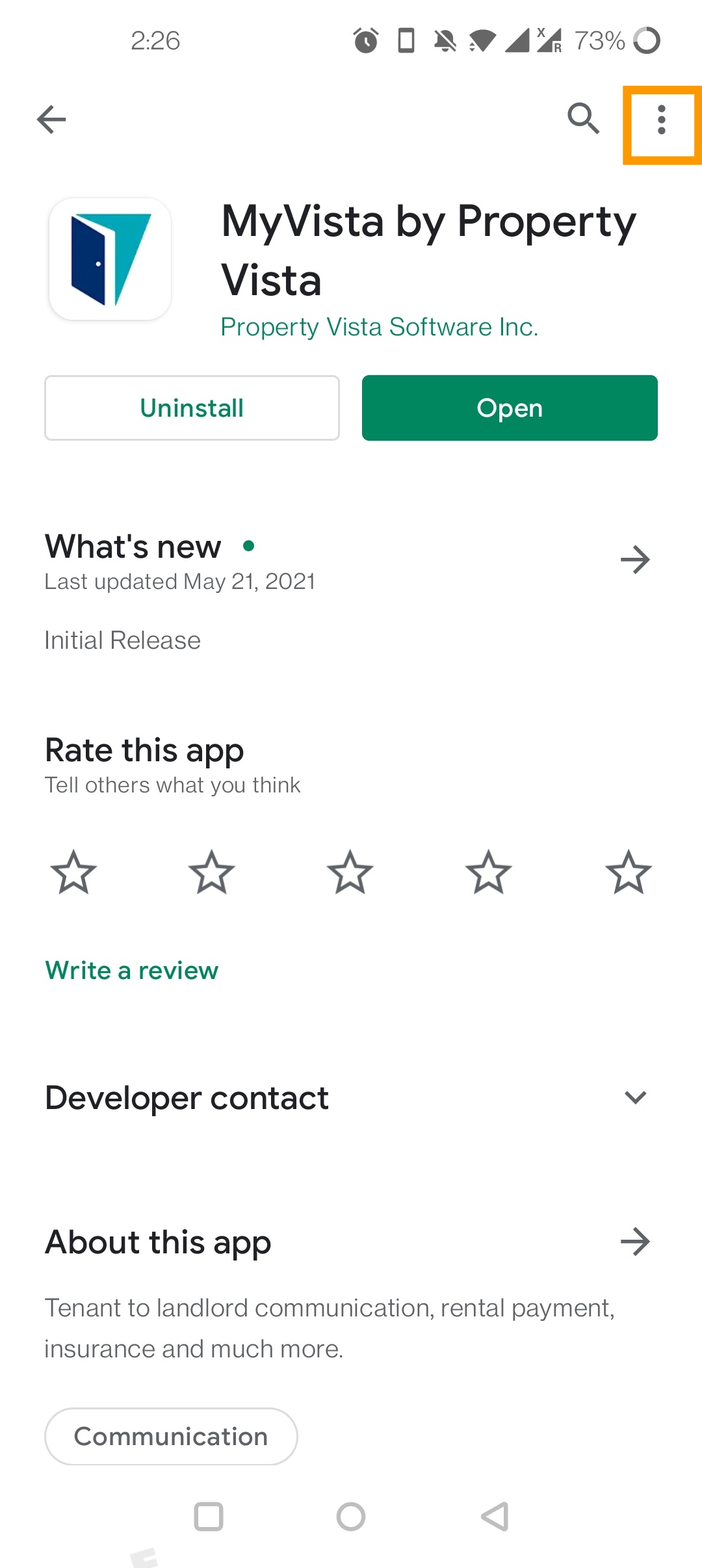 6. Turn on Enable auto update.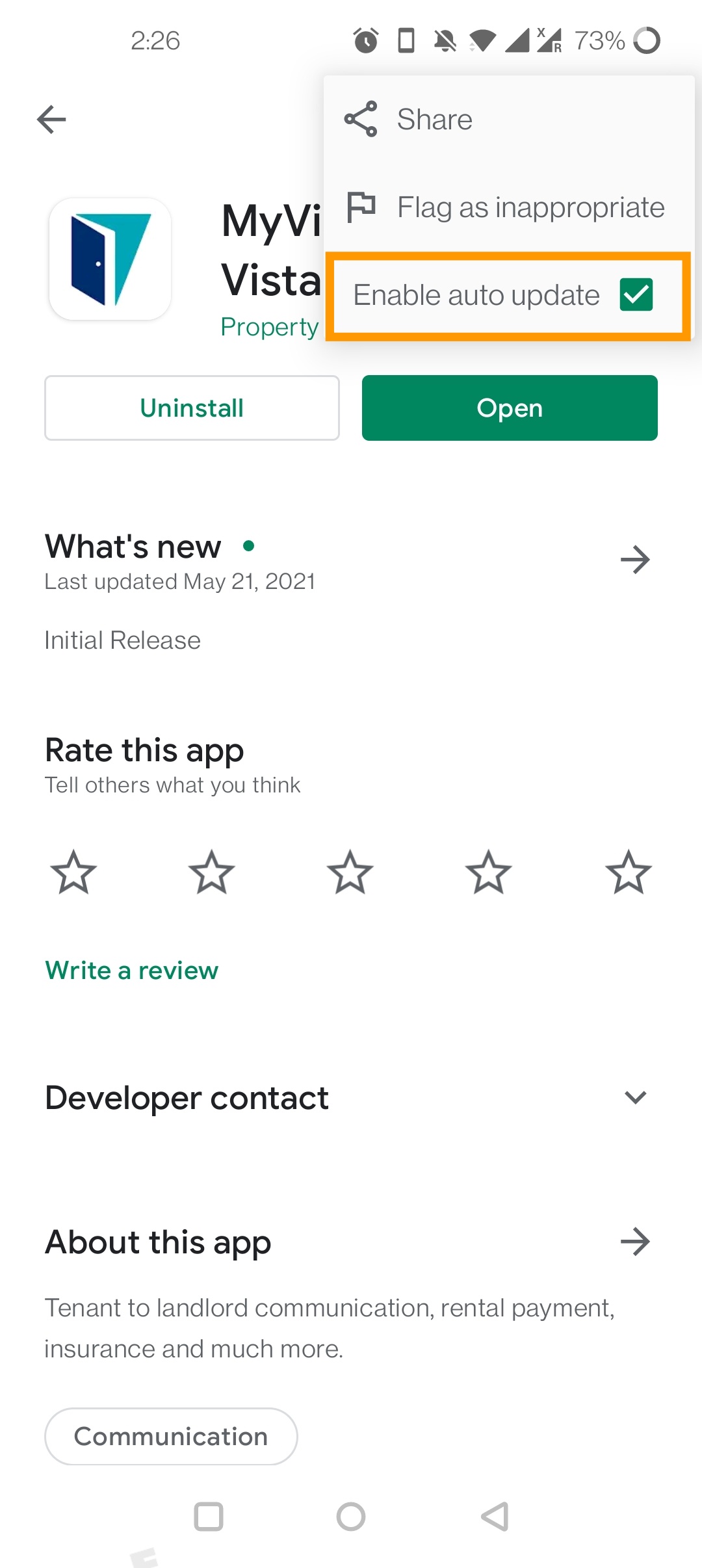 When updates are available, the app updates automatically. To turn off automatic updates, turn off Enable auto update.
Under Apple:
Manually update
Open the App Store.

Tap your profile icon at the top of the screen.

Scroll to see pending updates and release notes. Tap Update next to an app to update only that app, or tap Update All.