Go to ADMINISTRATION -> SETTINGS -> MAINTENANCE & INSPECTION -> INSPECTION AREAS
This area concerns the general area types that you see below (our example is concentrating on the unit area set ups) and also the areas that live within each area type.
AREAS BY DEFAULT
Firstly we will have a look within the Room Area Type.

In our example, the area type of 'Room' is composed of different subareas such as a bedroom/ bathroom/ den/ balcony etc. The column 'Included by default' will presume that every unit has a bathroom, an entry and a kitchen which can be edited.
NB: If the floor plan has two beds and 'Bedroom' is included by default, the system will recognize this and it will create two bedroom areas within the App itself.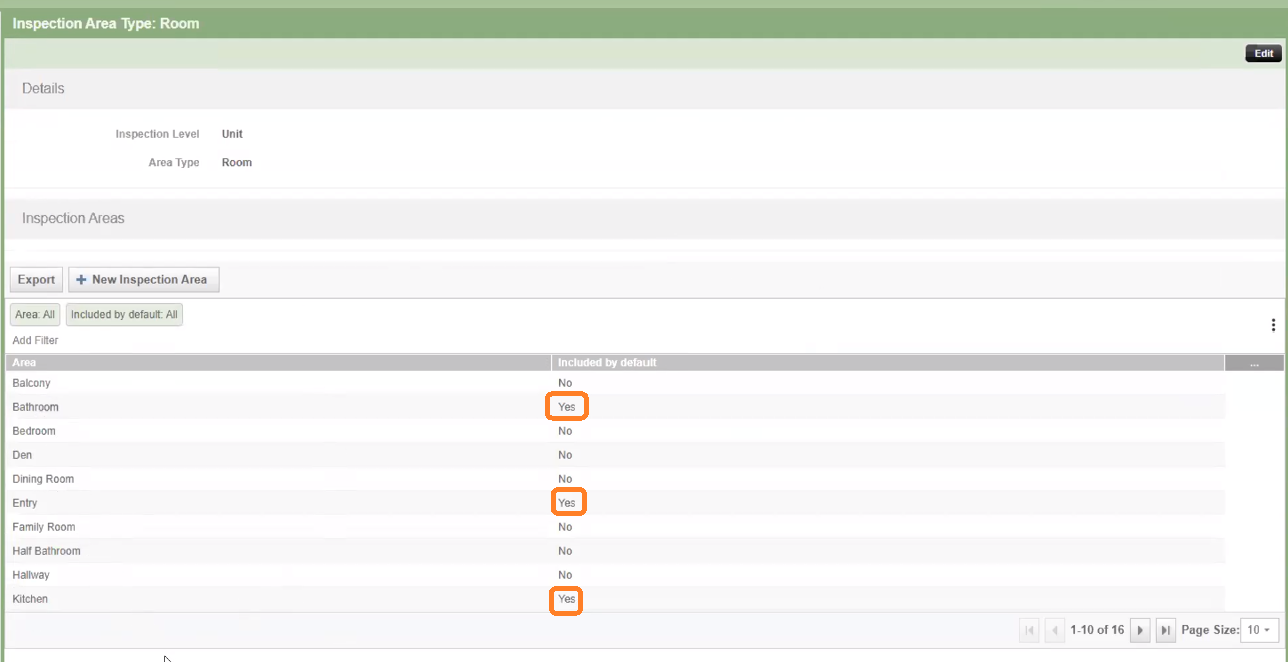 Let's select the bathroom subarea. Here you can edit the name of the bathroom. Edit all the potential objects you think might be part of the bathroom (Ceiling, Doors-Interior, Electrical Outlets/Switches, etc.). Remember, these are only possibilities, the settings in the Inspection Policy itself will dictate what you actually see in the inspector app (see HERE).
EDIT AREAS
You can also edit the area names.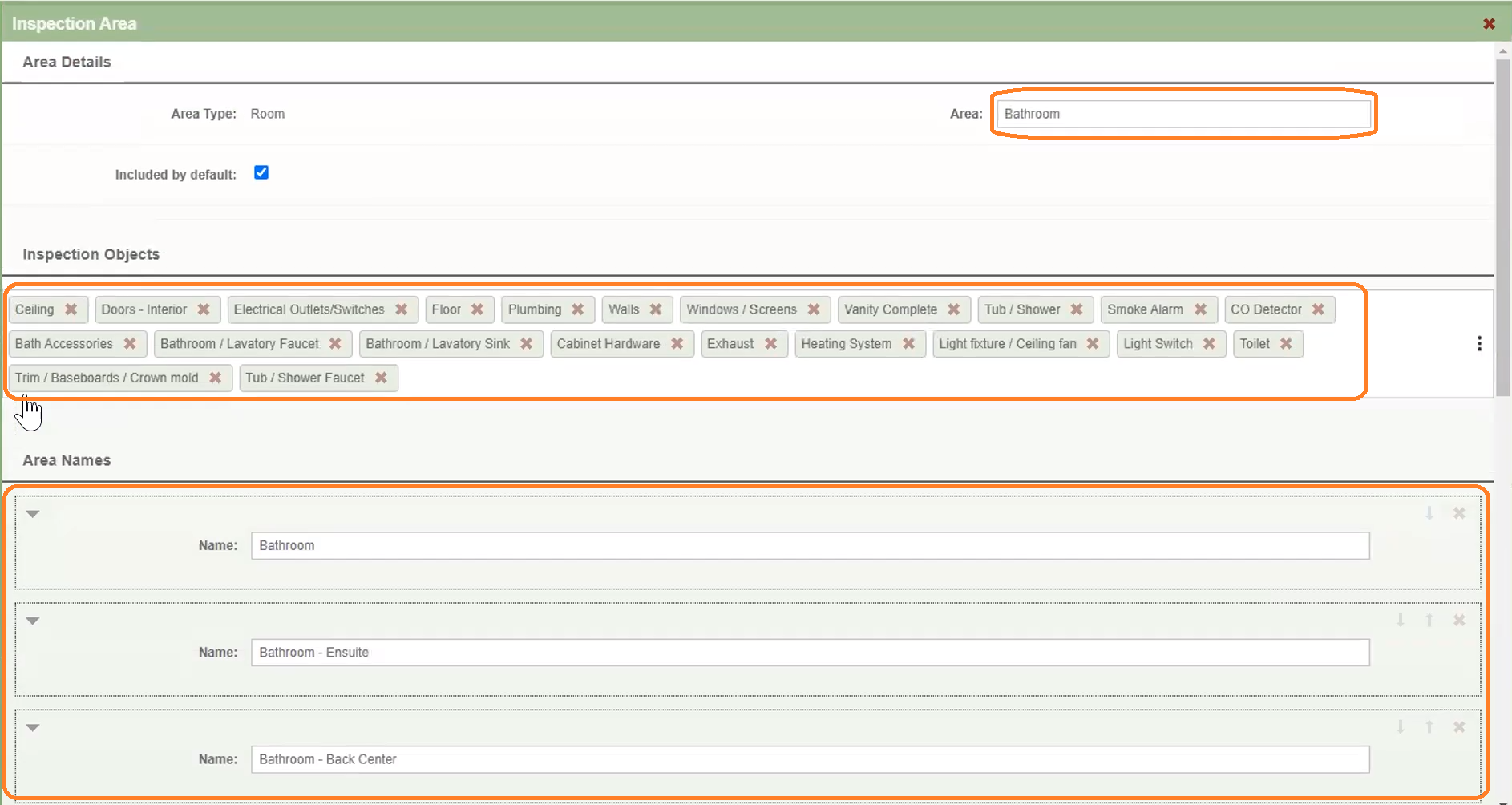 Editing the area names gives you the option when you are inspecting a unit, to change the name of the area if you have included different area names in the settings. E.g. you are in a 5 bed, 4 bath unit, you may wish to change the names of the bathrooms to distinguish which one you are inspecting.
ADD NEW AREAS
You have the ability to add new areas if you feel our defaults do not quite cover what you require.

You can select the Inspection level, the area type and add New Inspection areas as much as you want.

Related articles
I. Settings - Step 1 - Inspection Conditions: Click HERE to learn how to set up the Inspection Conditions in Settings.
I. Settings - Step 2 - Inspection Objects: Click HERE to learn how to set up the Inspection Objects in Settings.
II. Policy: Click HERE to learn how to set up the Inspection Policies
III. Create a Unit Inspection: Click HERE to learn how to create a unit inspection.
Inspector App: click HERE to discover the Inspector App.