To configure the inspection conditions go to ADMINISTRATION -> SETTINGS -> MAINTENANCE & INSPECTION -> INSPECTION CONDITIONS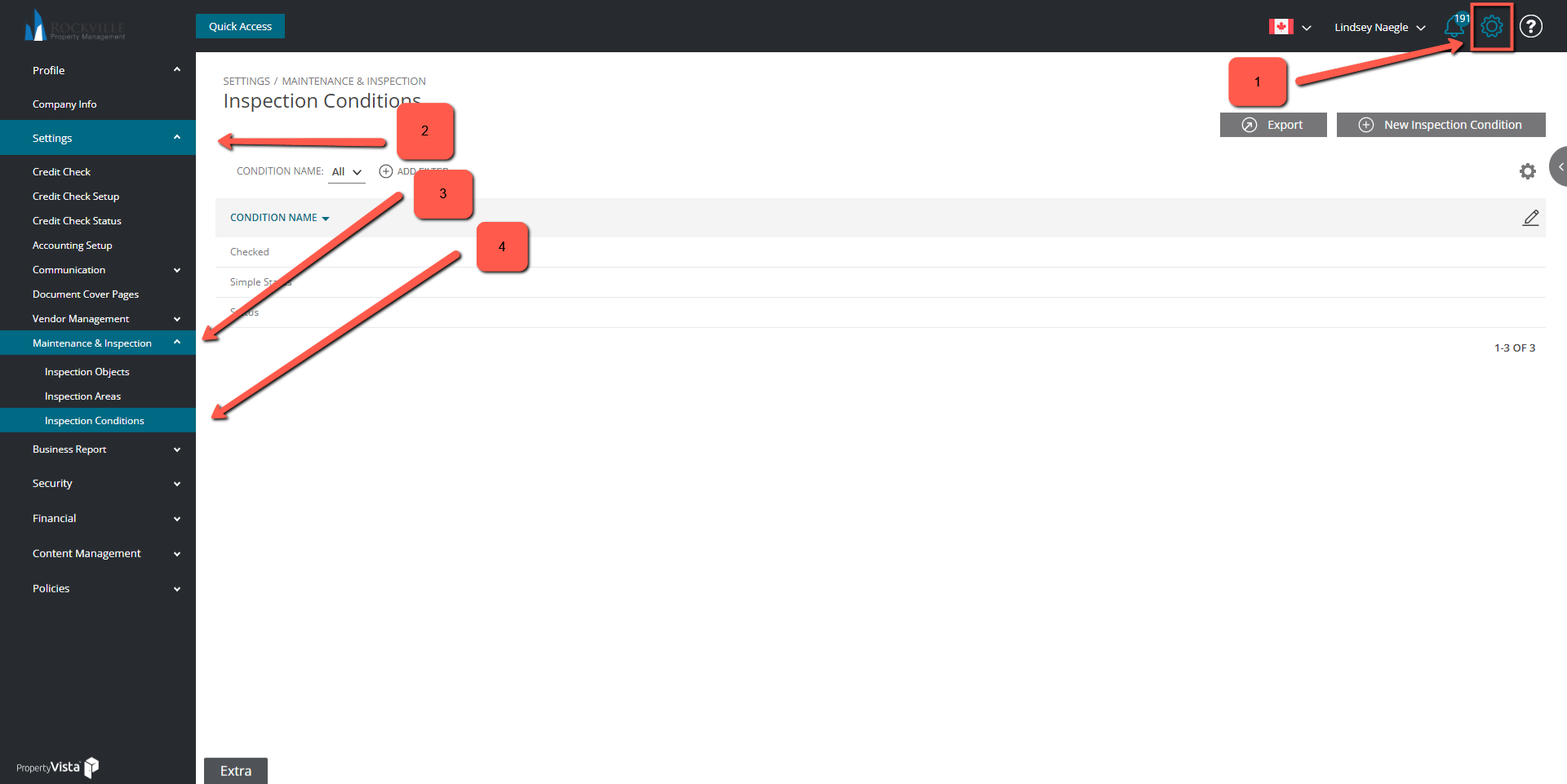 Here you will see your conditions. By default we give you one condition called 'simple status' but we would advise you to add more depending on what type of object you are inspecting.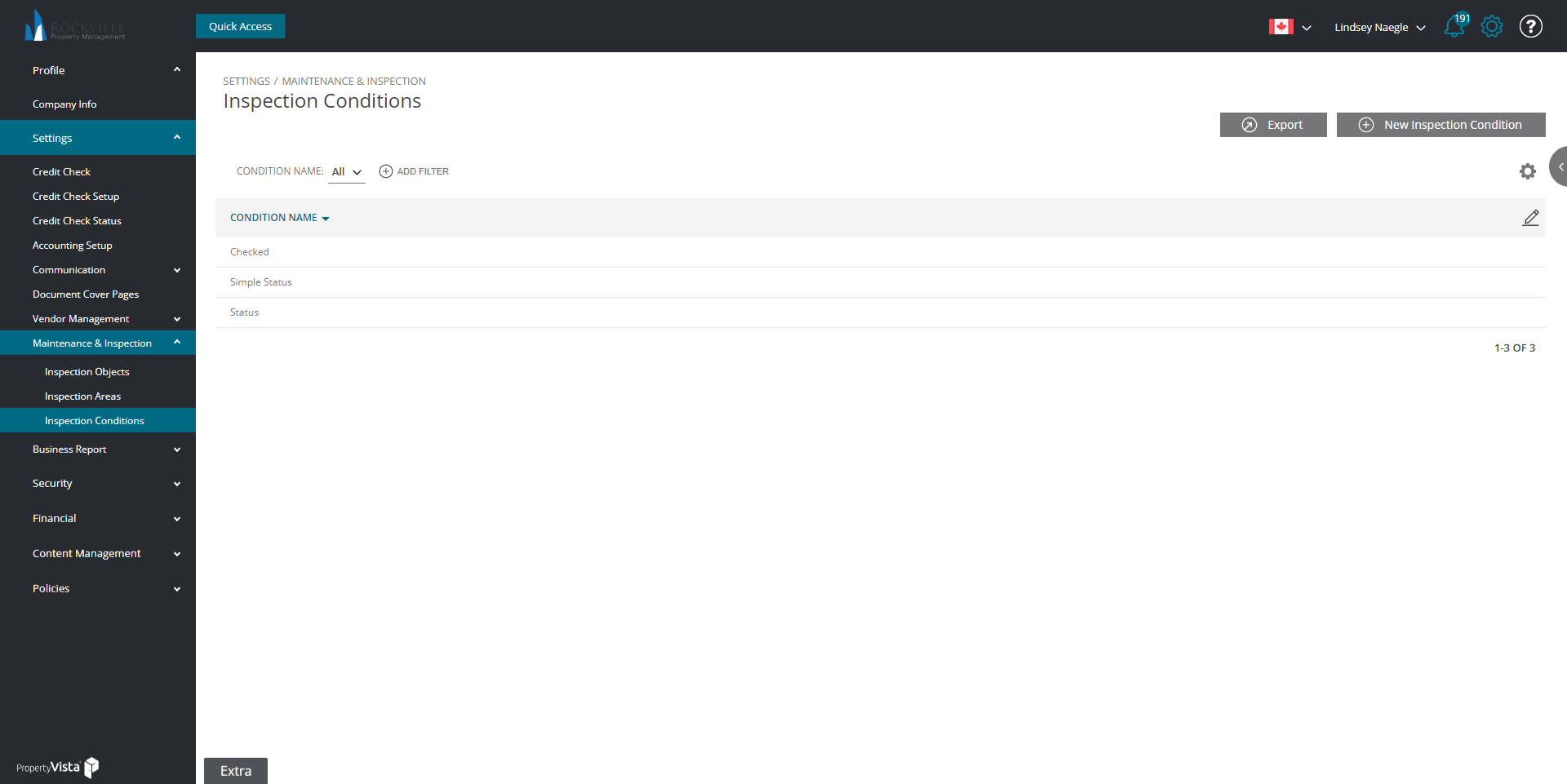 You cannot delete inspect conditions.
You assign an object of your inspection a condition.
Each condition will also contain several values.

For example you may want a "checked" condition for lights or faucets to indicate if they have a value of 'working' or 'not working'. But you might also want a "status" condition for an appliance to indicate if its value is good, marked or bad.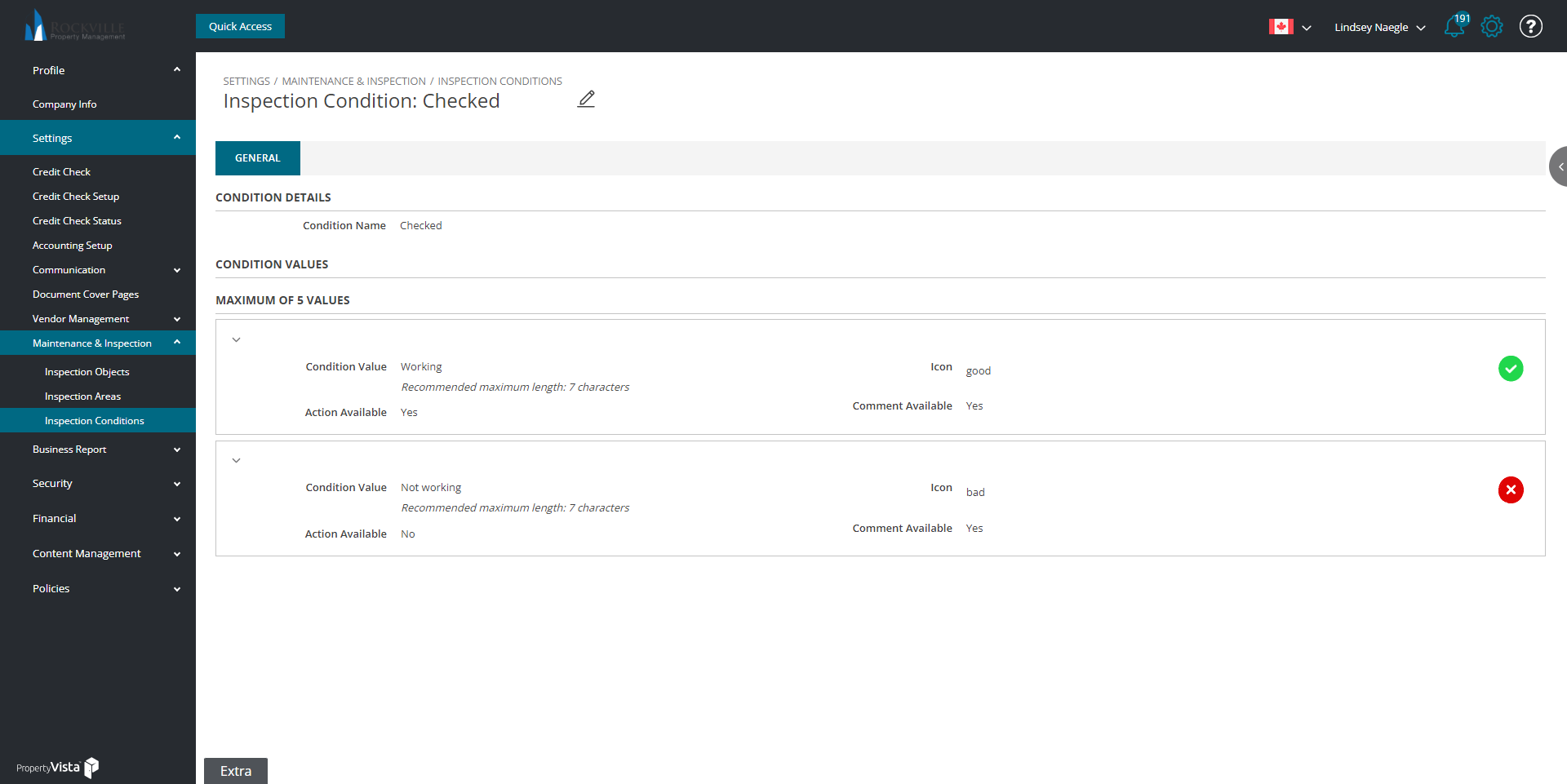 You have the ability to add/modify/delete condition values. The icon can also be changed if you prefer for values, perhaps you'd want there to be a smiley face/ sad face instead of a check mark or X. Whatever you think will work best for your staff members using the app.
For each condition value, two options can be selected:
- Action available: You would like the option for your inspector to highlight that some sort of further action is needed, such as labor/ materials when they choose this value for the object.
- Comment available: It means you can pre-set that if this value is chosen, the comment bubbles described later for your object can be chosen.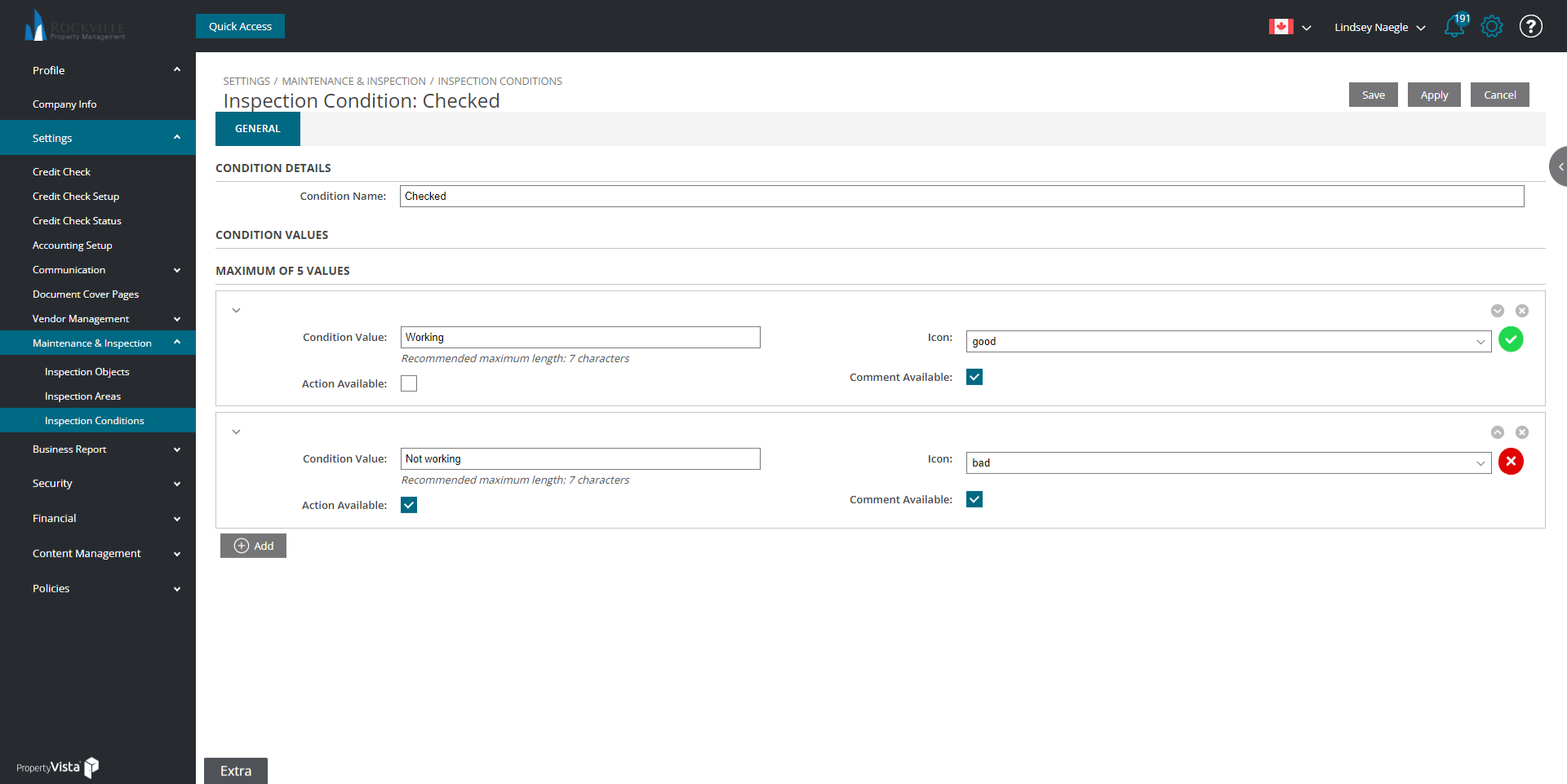 Once you have set your conditions and values, you can starting linking conditions to your inspection objects.
Related articles
I. Settings - Step 2 - Inspection Objects: Click HERE to learn how to set up the Inspection Objects in Settings.
I. Settings - Step 3 - Inspection Areas: Click HERE to learn how to set up the Inspection Areas in Settings.
II. Policy: Click HERE to learn how to set up the Inspection Policies
III. Create a Unit Inspection: Click HERE to learn how to create a unit inspection.
Inspector App: click HERE to discover the Inspector App.