Property Vista allows users to perform batch actions on a set of leases. Such actions include Renewals, Increases, Move Outs and Evictions.
System automatically filters the displayed leases to make sure that only the eligible ones are shown for the current action.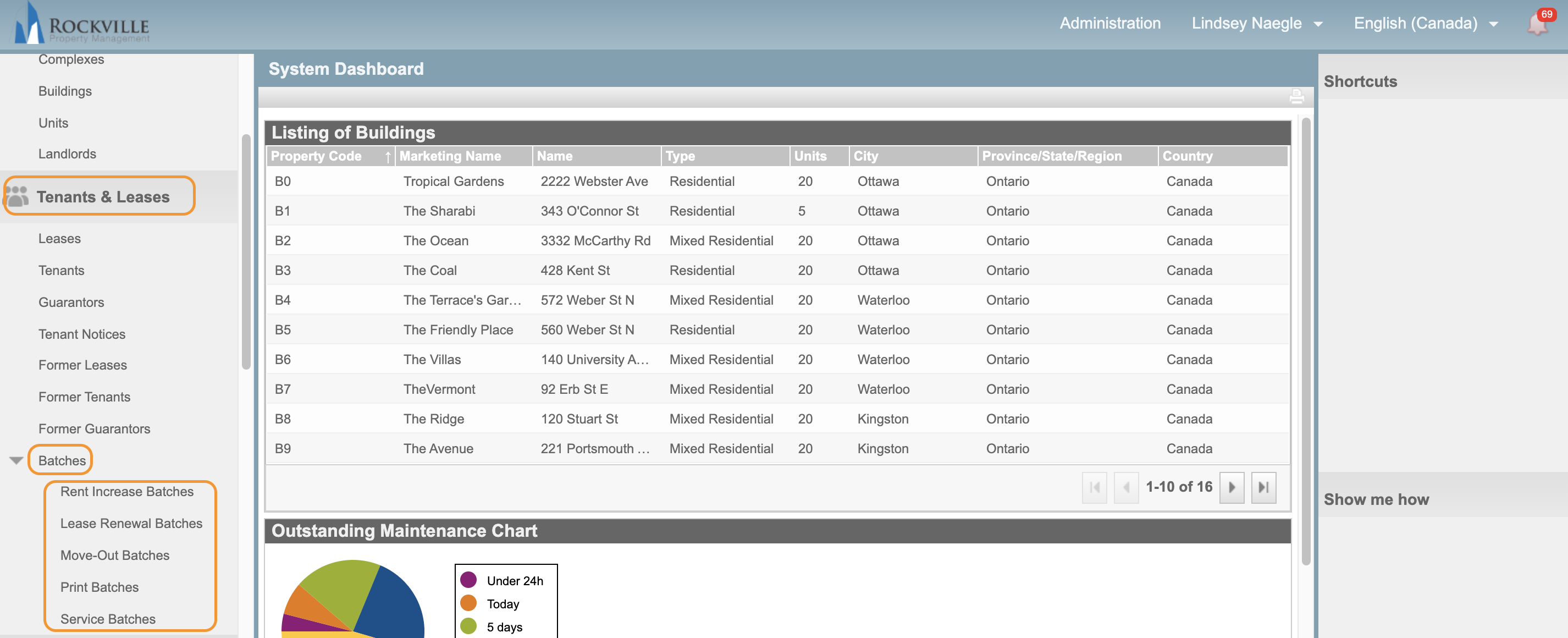 E.g. when running an Eviction Notice batch you will only see leases with non-zero balances that do not have an active eviction status yet.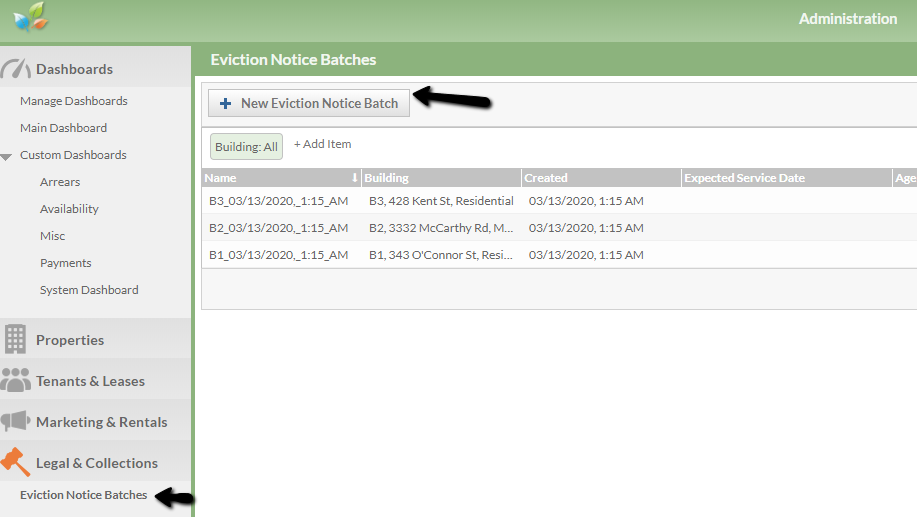 Please click HERE to read about how to run an Eviction Notice.
Additionally, certain types of documents can be printed in bulk, or paired with a Certificate of Service, also in bulk.