Sometimes, you may be required to remove a Co-Tenant or a Guarantor from an application before the application has been approved.
Please follow the steps below.
Step 1: Navigate to Marketing & Rentals→ Lease Applications→ Select appropriate lease→ Click Actions→ Online Application→ Stop for Particpant or Stop for All

Step 2: Select the pencil to edit→ Scroll to Guarantor or Co-tenant section on lease→ Press the "X" to delete, press "Save"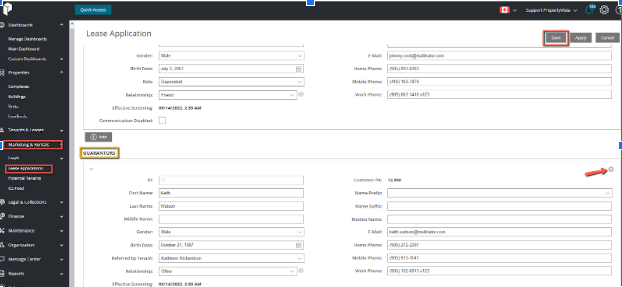 Step 3: Invite applicants back to Online Application. Select Actions→ Online Application→ Invite Participant

If the application is completed in full, you can manually force the submission of the application (Actions > Submit).