In this article we will look at how to add a new General Ledger account. We will be using the example of a new Bank 'Account Type'.
Step 1: ADMINISTRATION -> FINANCIAL -> ACCOUNTING -> GL (General Ledger) ACCOUNT -> + NEW GL ACCOUNT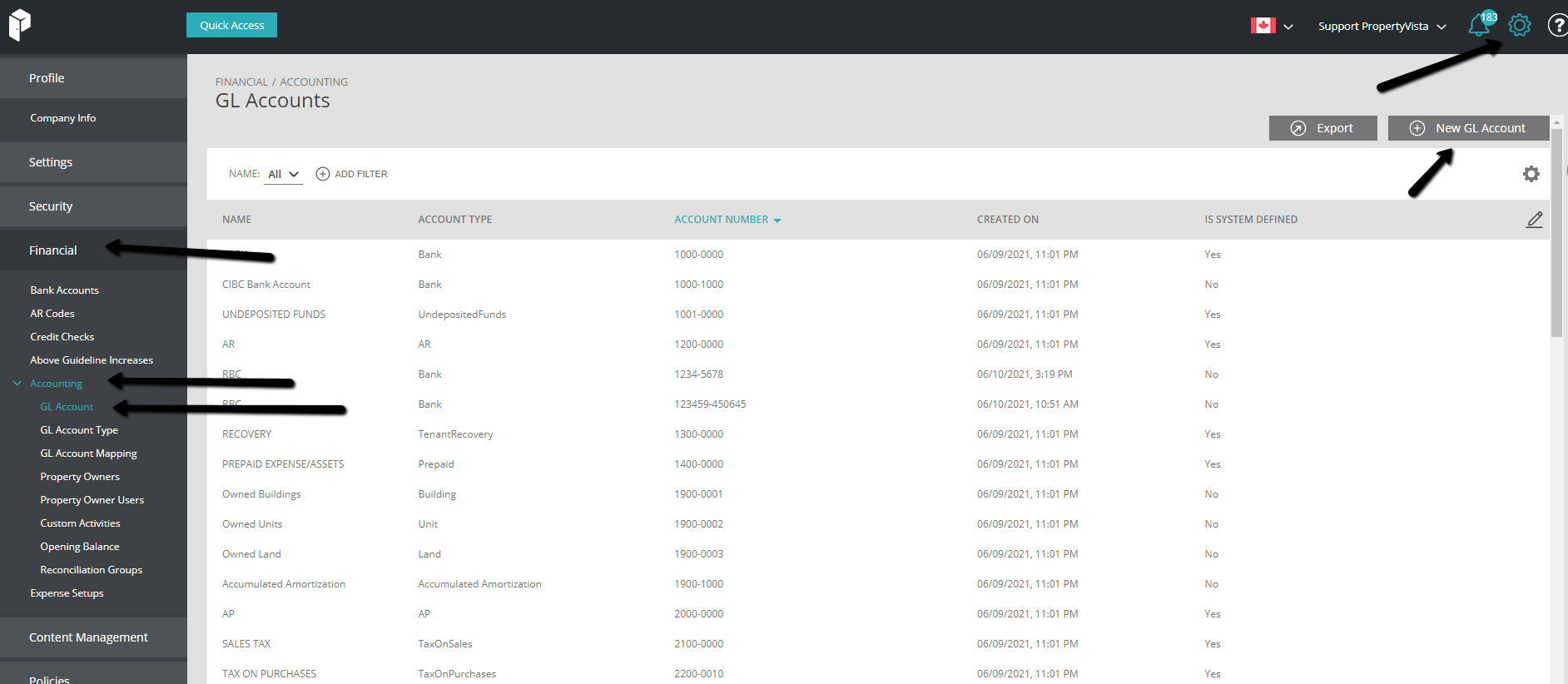 PLEASE NOTE: If Account is marked as system defined, it is used by CRM/billing system as a default account for billing transactions and cannot be deleted. However, name or account number changes can still be edited for them. Accounts that are NOT system defined can be edited as well as deleted.
Step 2: Fill in the information and click save

Congratulations you have added your first GL. You can add as many as are required for your accounting needs in this section. Account Type should be whichever category that you are trying to map (Bank, Expense/ Income etc).