November Deployment Dates:
Property Vista CRM & Accounting: Nov 19, 2022

Property Vista Web Experience: Nov 22, 2022

LeadManaging: Nov 29, 2022
Table of Contents
----------------------------------------------
Property Vista CRM
Improvements
Users can now enable or disable an email template on either organization, province, or building level scope so they can manage their outgoing email communications.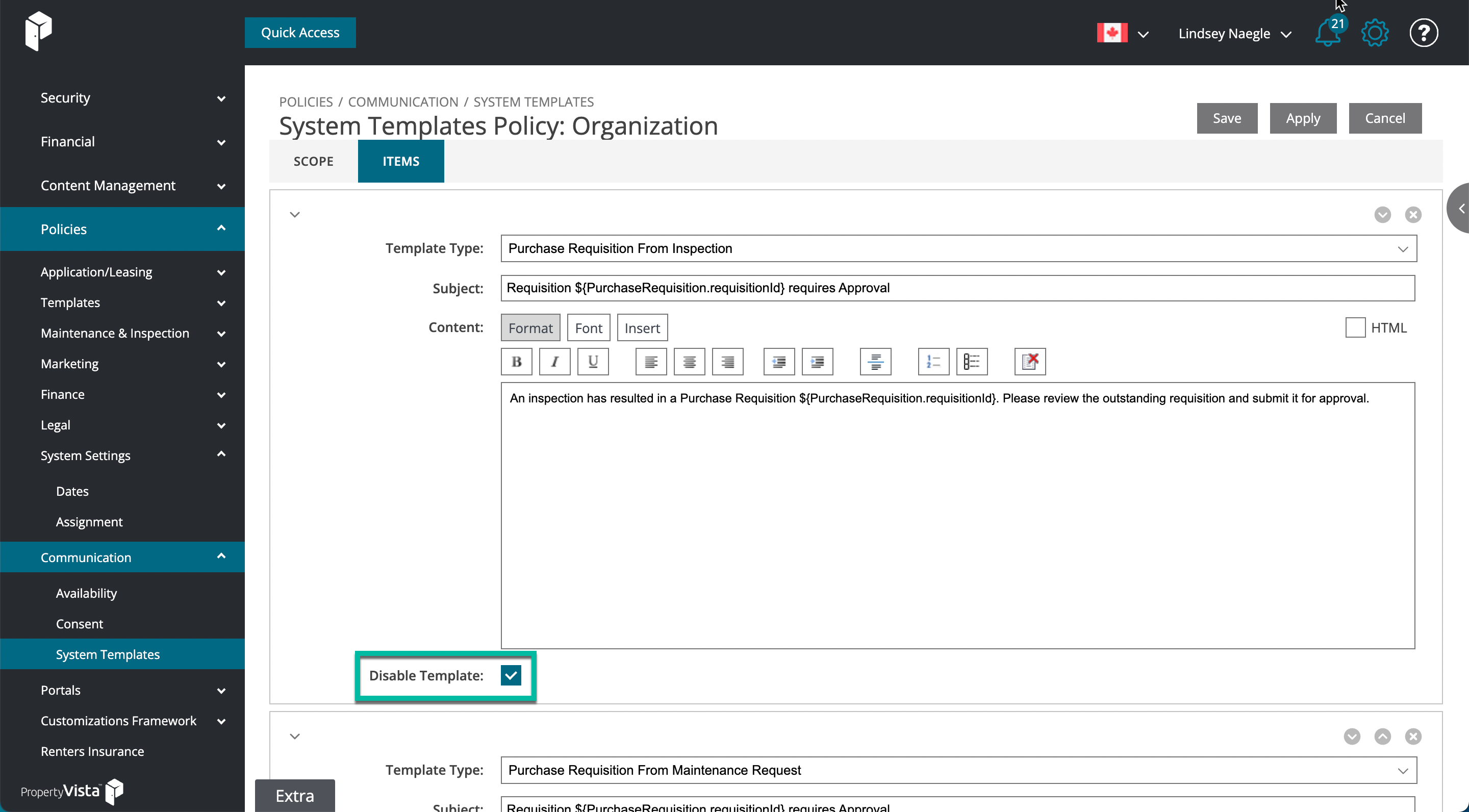 Users can now add the Parking, Locker, and Pet columns to the Lease Application Lister so they can see how many parking spots, lockers, and/or pets are added to an application.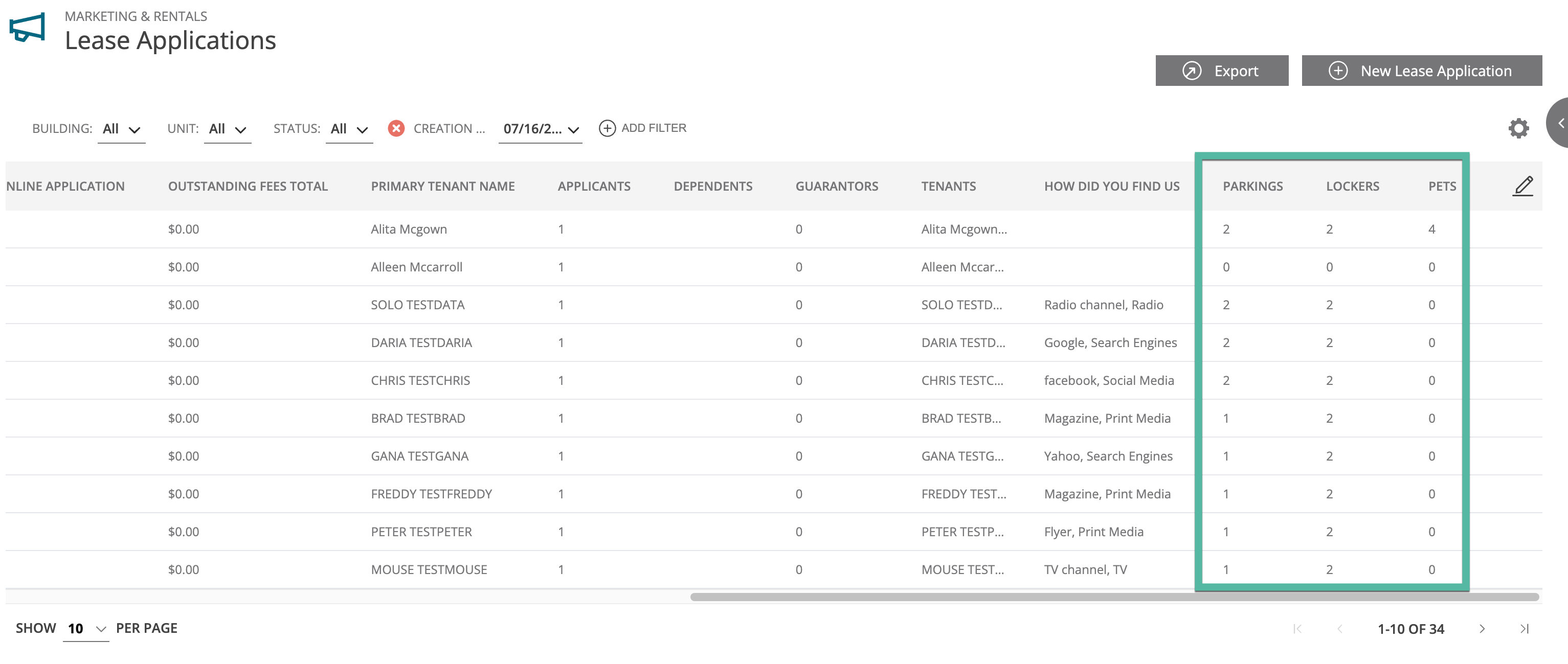 Users can now see the Tenant Name as a new column in the Bank Reconciliation lister so they can view the tenant information linked to the bank reconciliation.
Fixes
In our previous release, we added a date filter to limit the data to and display the last 30 days only to improve load time. However, due to usability issues, we have removed the date filters and reverted the following listers to the original defaults:
Leases Lister

2.

Lease Application Lister

3. Maintenance Request Lister

The Total Pet amount on the Summary of the Rent Roll report now displays an accurate value.
Property Vista Accounting
Improvements
The system now sends the Property Vista Purchase Order ID, and receives the Yardi Purchase Order ID, when Property Vista is synced with Yardi on Purchase Order mode.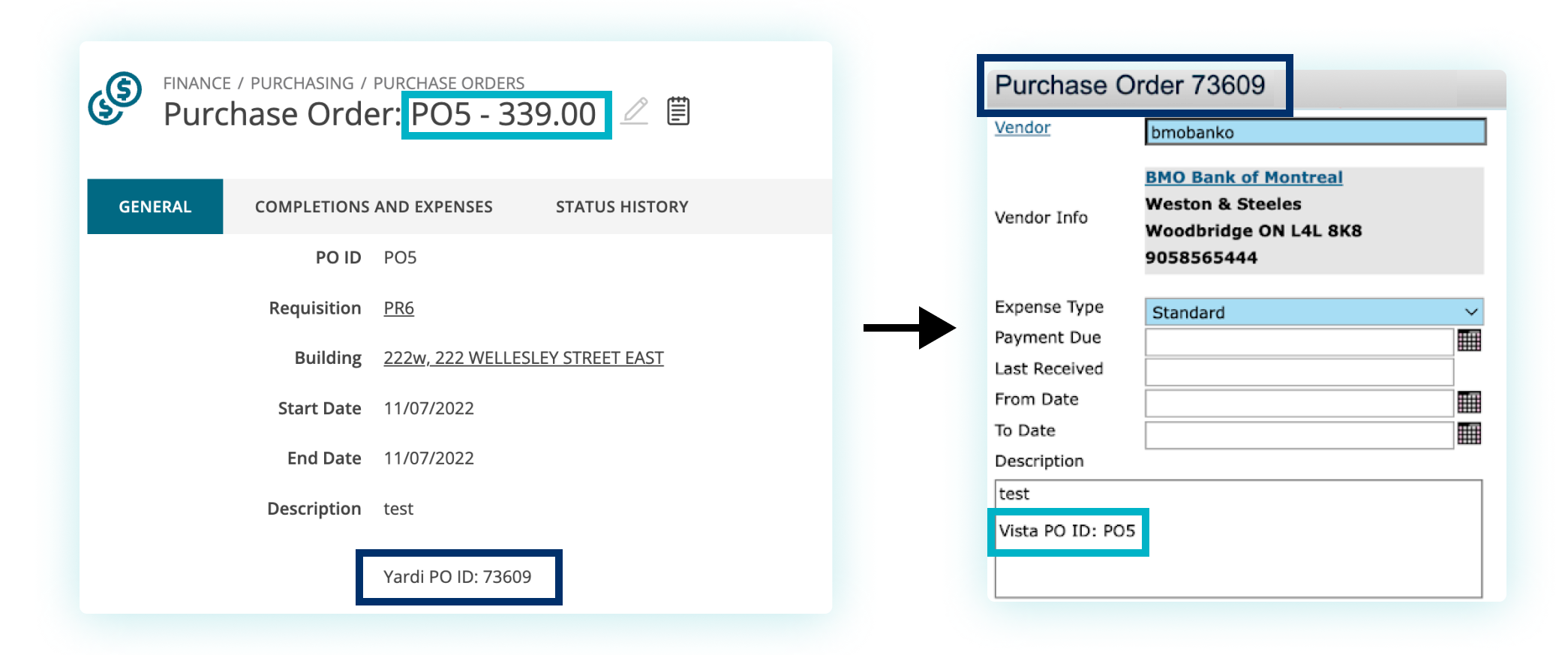 Our system will now automatically update affected journal entries when an ownership change is made. However, users still need to manually update or delete and recreate any affected Manual Transactions, Journal Batches, or Vendor Expenses. Our system will automatically identify and provide links for any transactions which will need manual intervention.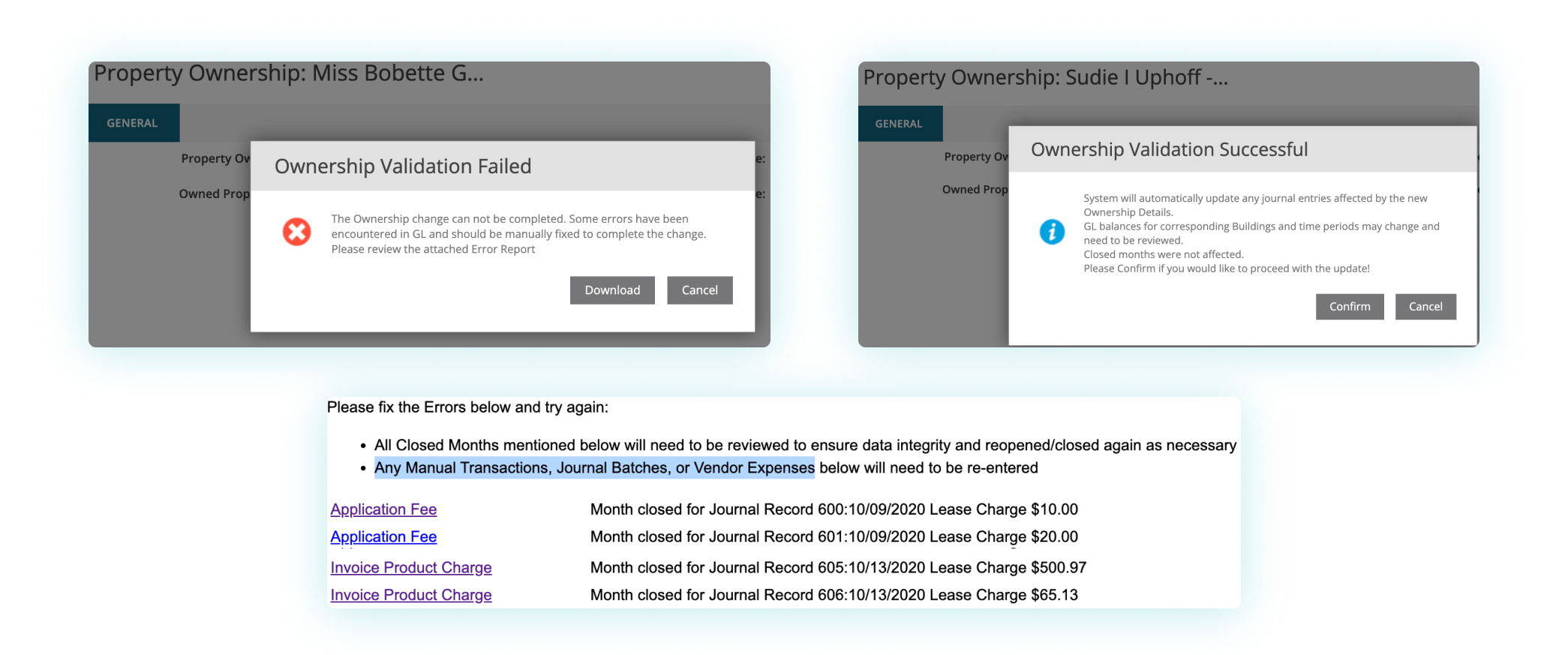 Fixes
The issue addressing an error when creating/editing vendors, as related to making the email field mandatory, is now resolved.
Banking Fees are now correctly associated with the correct bank GL account, without the need to re-journal them.

System no longer auto-applies the Created Date "[last 2 weeks]" on the Purchase Orders section of the Purchase and Work Orders tab of an active Purchase Requisition.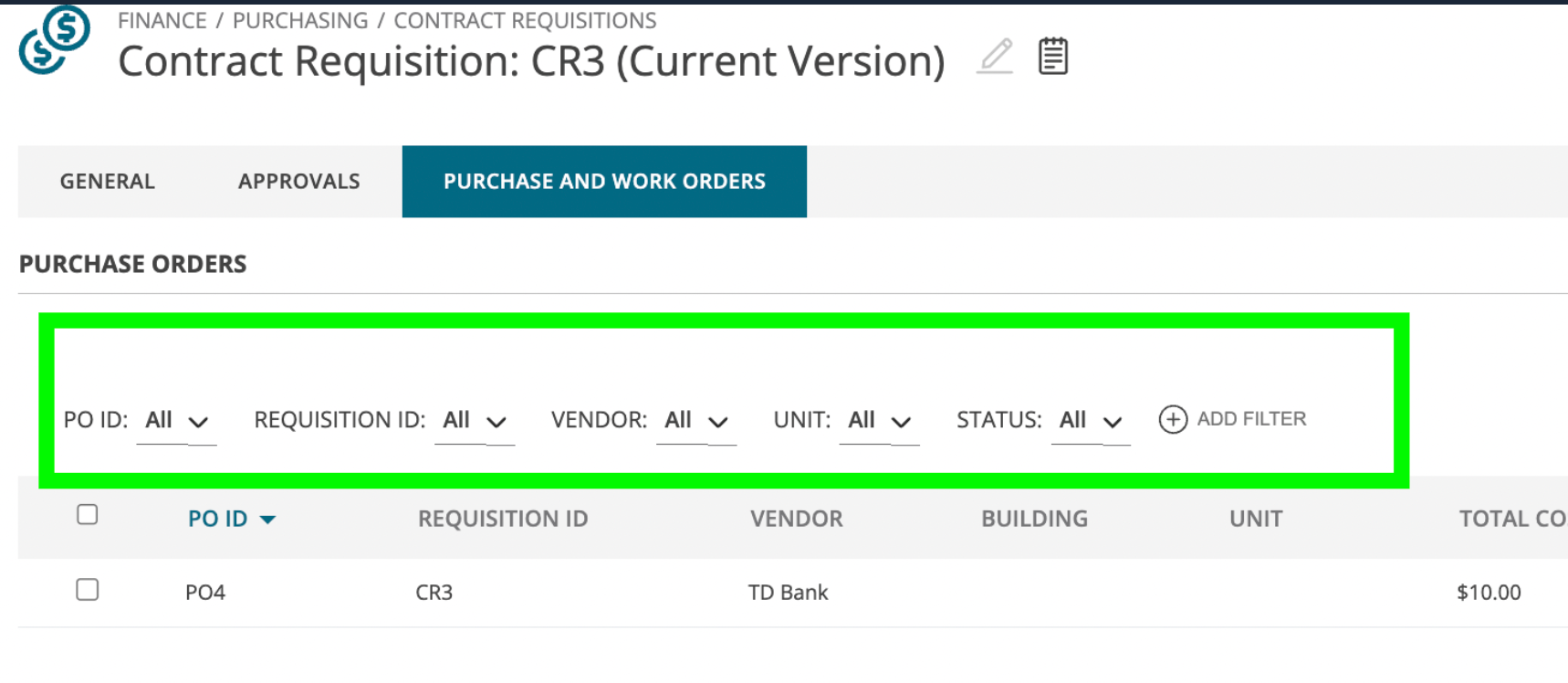 Property Vista Web Experience
Tenant Portal
Redesign on the way! Font and styling updates to the Tenant Portal Dashboard page.

Launching in 2023!

Fix to Tenant Portal Credit/Debit Card Payment Type functionality to align with CRM settings.
Tenant App
Fix to "New Version Available" Pop-up/Modal (Android-Only).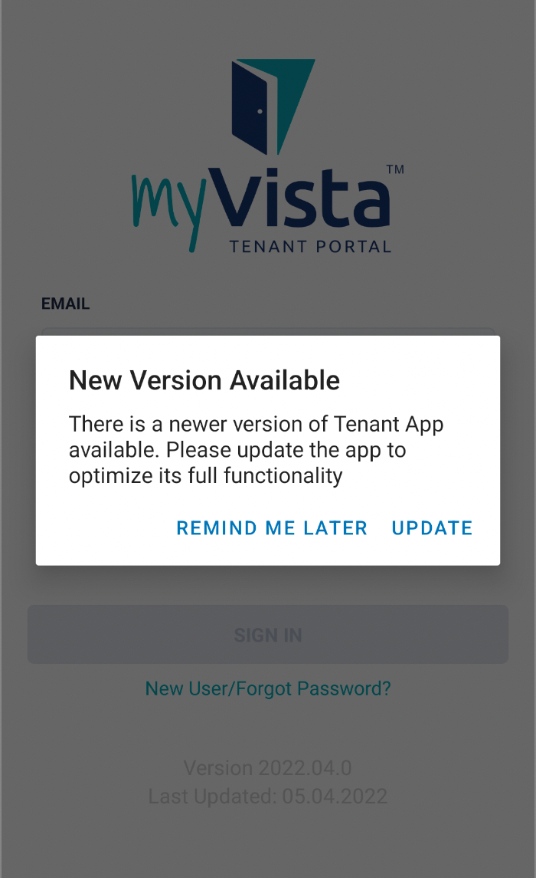 Fix to Lease Details workflow when switching between multiple leases.
Fix to Middle Name field in Emergency contact workflow.
Update to EFT account number input behaviour to match Tenant Portal.
Inspector App
Fix to include future inspections in Overview tab filters.
Fix to set "All" as Default filter view in Overview tab.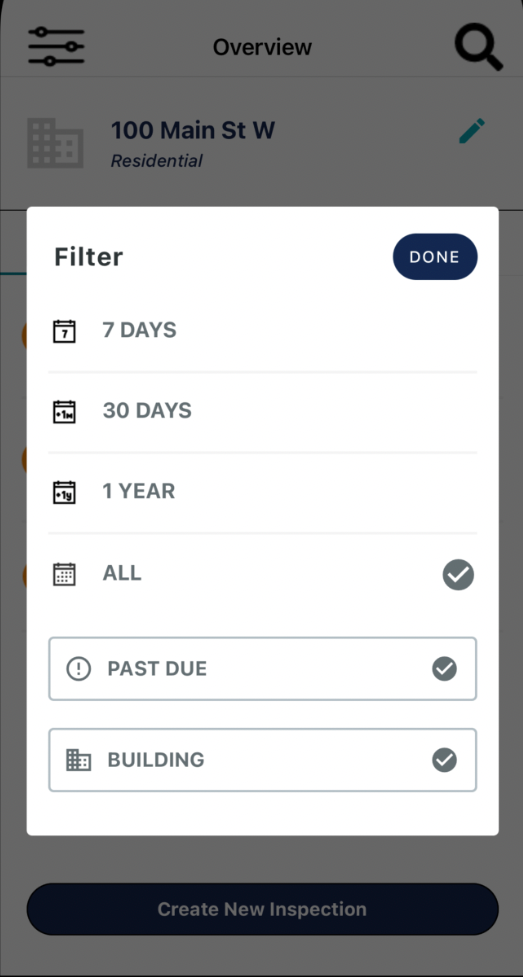 Fix to "New Version Available" Pop-up/Modal.
Fix to "Message Not Sent" workflow, allowing the user to retry after a failed attempt.
Redesign to "Charge Tenant" workflow, which now defaults to "No" if images are not attached.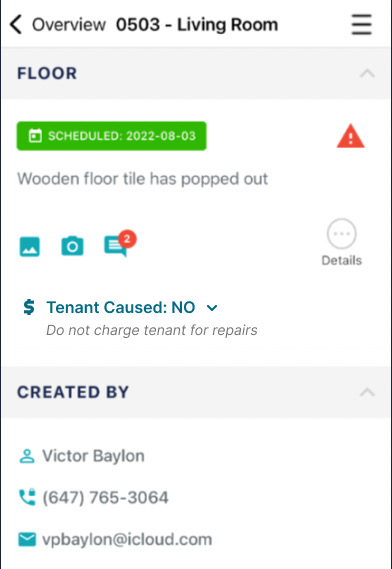 Vista Websites
Enhancement to Virtual Tour workflow allowing users to open as pop-up modal rather than directing to a new tab.
Fix to apply Alt Text for 'Caption' and 'Description' fields for images loaded to a PMC website.
Vista Internet Listing Services (ILS) Syndication - November Patch Release (Date TBC)
Enabled transmission of security deposit information from CRM.
Add sequential value to image ranks for image file transmissions.
Enabled transmission of Matterport links from CRM.
Enabled transmission of ALL Property Vista properties via integrated feed.
Fix to error when clicking Buildings icon in New ILS Provider workflow (Internal).
LeadManaging
LeadManaging has a new logo and brand. Explore our updated user interface with a new look and feel.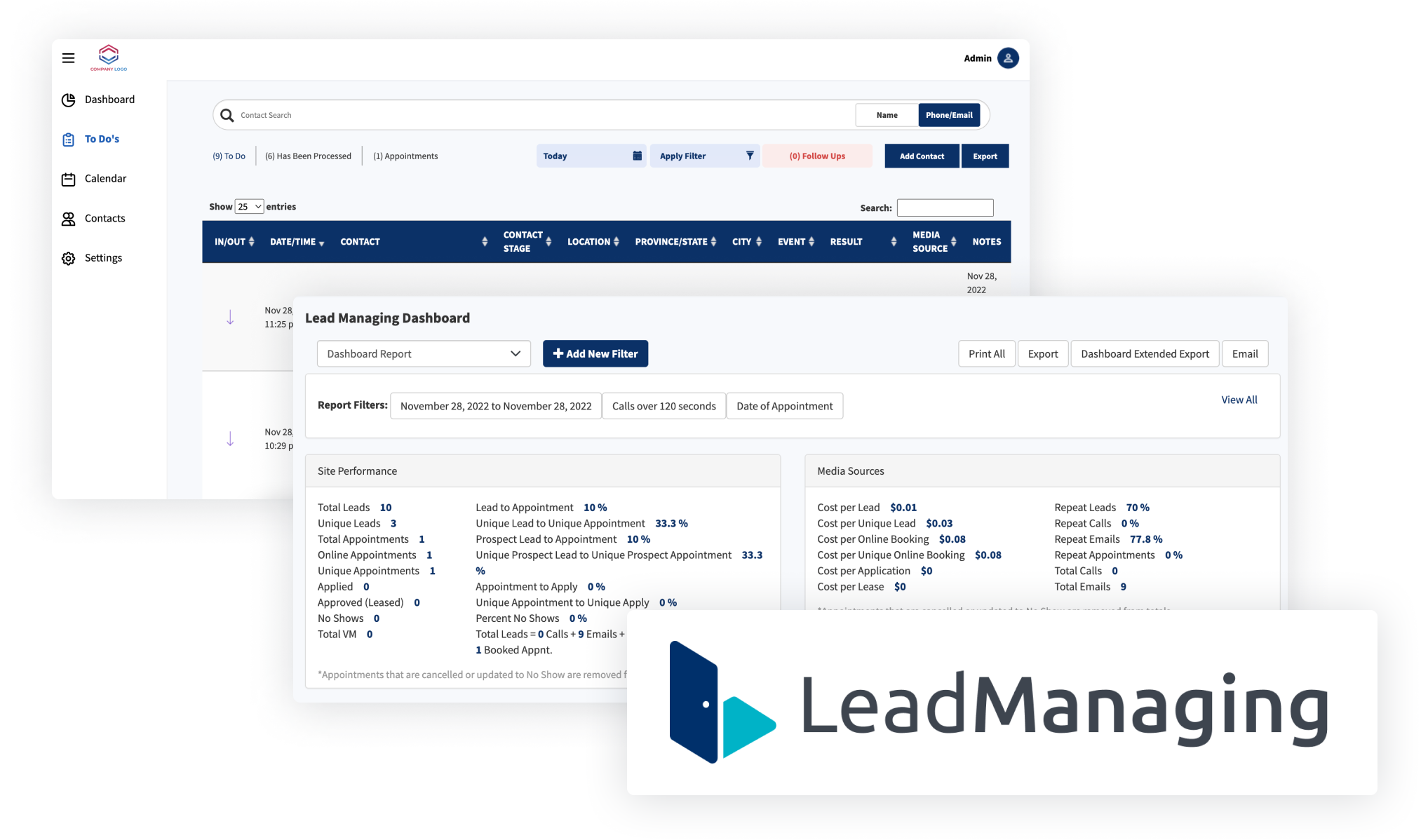 Users can now filter the To Do's page by City and Region to easily navigate through their properties when viewing and/or making updates to their leads.
LeadManaging now has a guest card integration with Property Vista.

This update allows users that use both Property Vista and Yardi software to also utilize LeadManaging's guest card capabilities.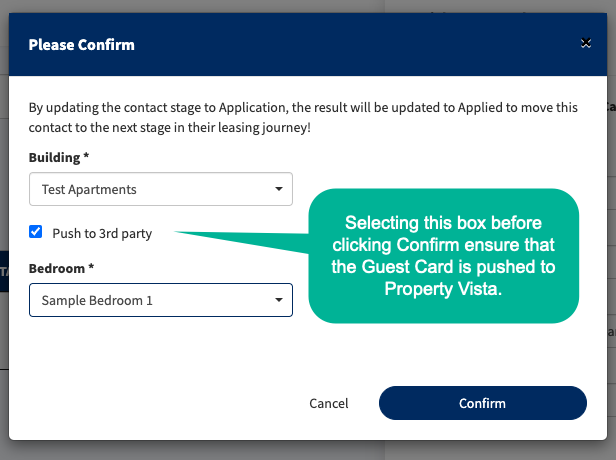 We have updated the flow when users are pushing a guest card to a third party. Contact and event stages that are not supported by the third party sync will no longer be shown to users.

For our French-Canadian locations, we have updated the language of our booking and contact forms to show both French and English translations.