One of the Assets LeadManaging provides to it's Users is a Tracking Email. This email can be placed in Ads, or used in websites. Inquires or submissions to this email will be directed to the specified Target Email.
Each Building will be given a Tracking Email when it is created, so specifying the Target Email/s will be done in the Configurations Panel of your Settings
Once selected, you'll see a list of all the Buildings in your environment. Select the Building you wish to make changes in and click
Expand the Building Email & SMS Settings by clicking it.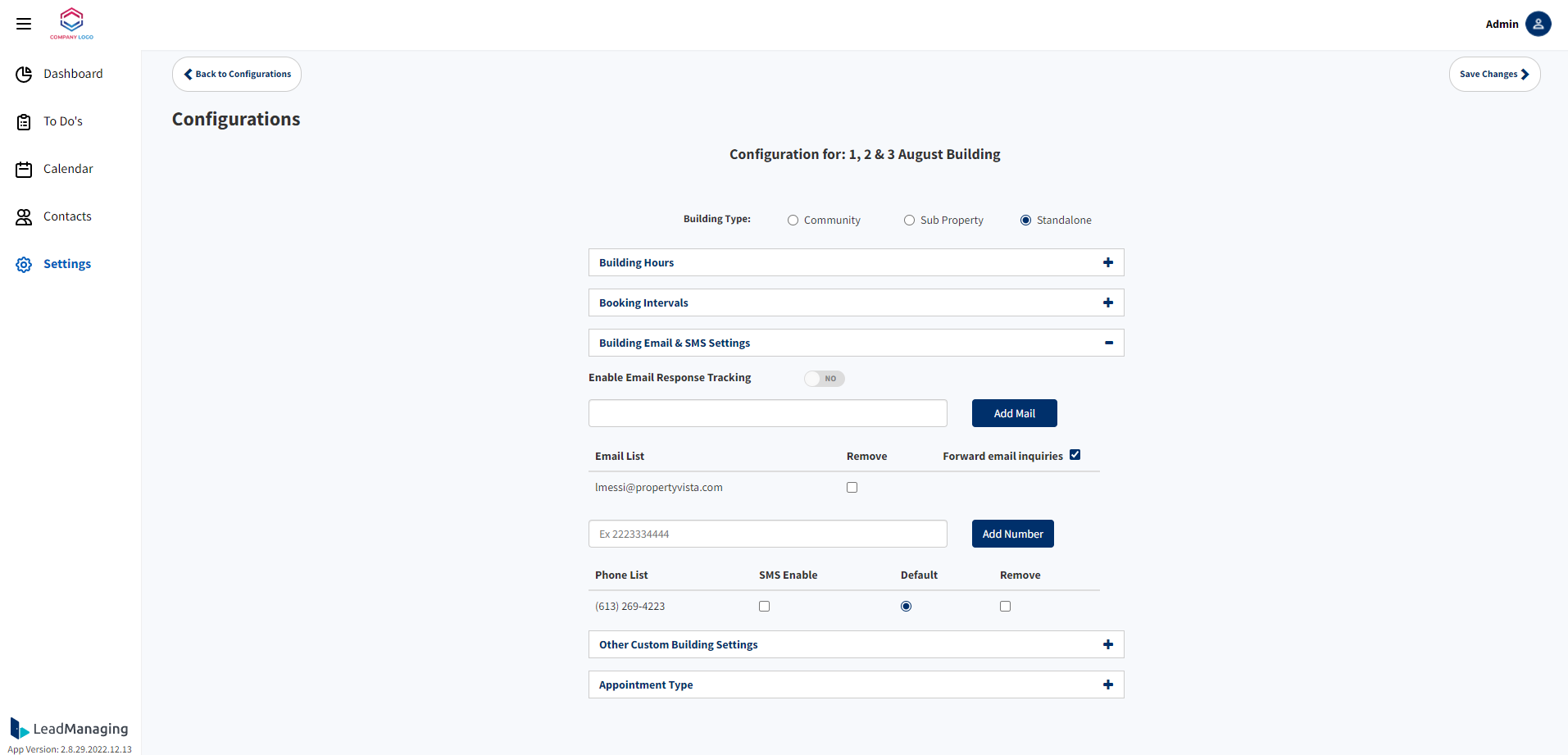 To input a new Target Email, simply input the email address into the field, and click

To remove any Target Email address, simply check the box for 'Remove' and Save your changes with