Booking Intervals are what dictate how Prospects will be able to book Appointments using the Prospect Booking Form in LeadManaging. They cover things like Appointment Length, Multiple Appointments, and restrictions. Each Field will be covered below.
To make changes to your Booking Intervals, you will need to select the Configurations Panel in your Settings
Once clicked, you'll be seeing a list of all the Buildings in your environment. Select the Building you wish to make changes to and click
Expand the Booking Intervals tab, and there will be 6 fields to work through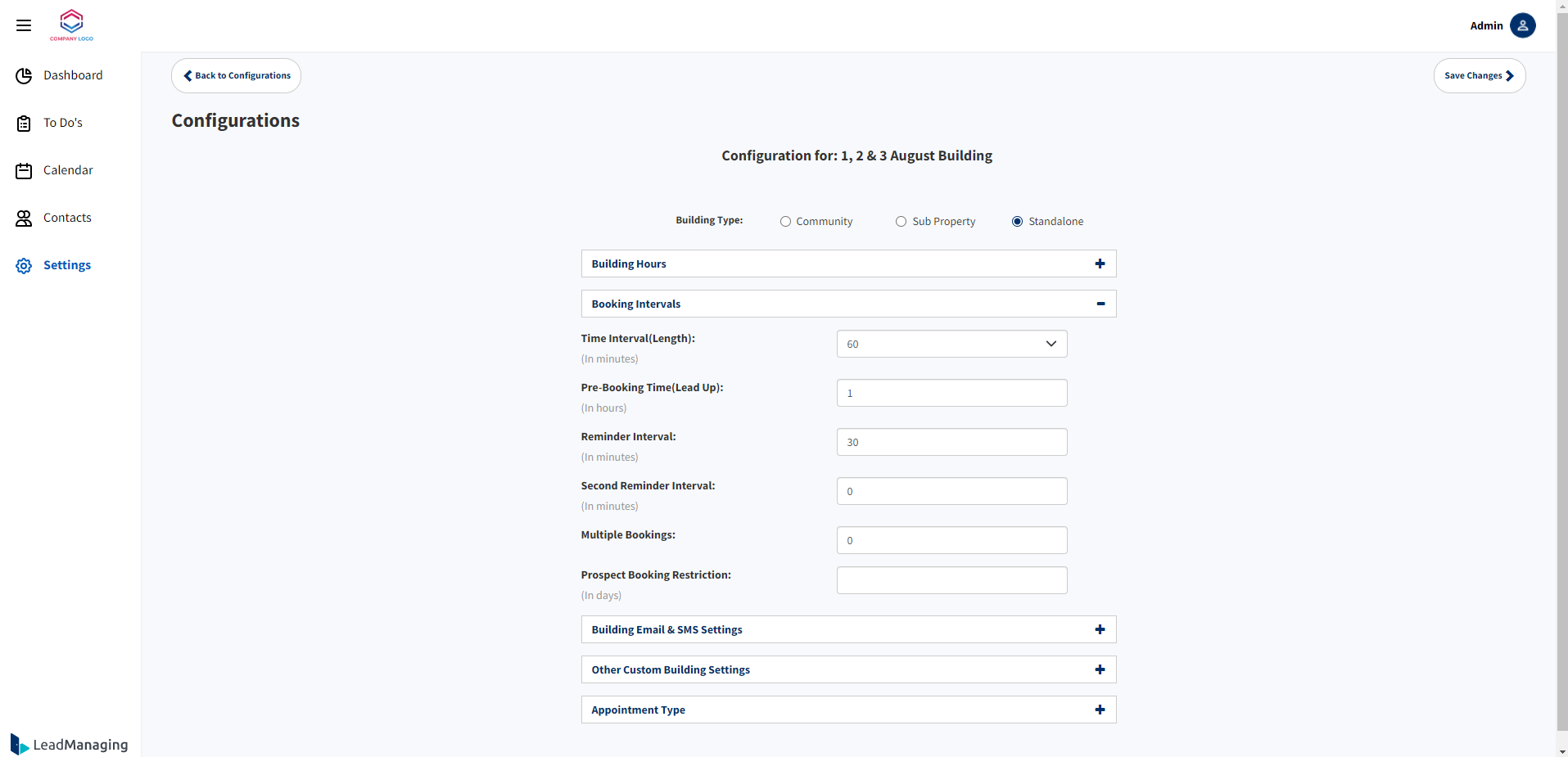 Time Interval(Length) will dictate the length of the Appointment in Minutes
Pre-Booking Time(Lead Up) should be used to provide your Agents a buffer time before the are expected at showings. The current setting of 1 means that the earliest time a Prospect can select an appointment for would be at least 1 hour from the current time. It would obviously be problematic to be booked for a 2pm showing at 1:50pm, for example.
If it is currently 9:30am, the earliest a Prospect could book your Agent for would be able to today at 11am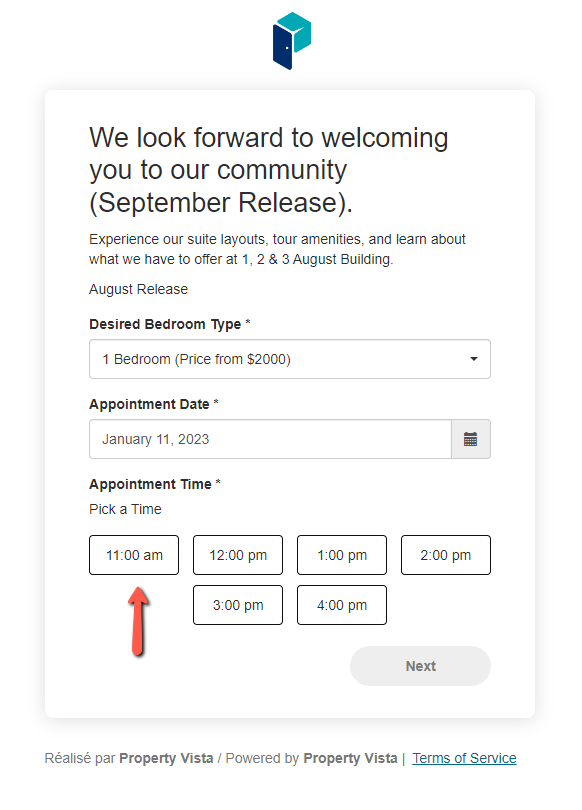 Reminder Interval dictates when Prospects will receive an email reminding them of their Appointment.
Second Reminder Interval will control when your Prospect receives their second reminder. This tis typically sent shortly before the Appointment, and is meant to minimize no-shows.
Multiple Bookings mandates whether you want to perform Showings to multiple Prospects at a time. With multiple bookings allowed, Prospects will still be able to select times previously selected by other Prospects, up to the number specified in this field
Prospect Booking Restriction is also meant to minimize no-shows, as appointments booked far in advanced aren't always kept
Once your Booking Intervals are configured, Save the changes by clicking