Each day that payments are deposited into your bank accounts you will receive an Aggregated Transfer. The aggregated transfers allow you to view if your payments have been processed by the bank, and the fee breakdown corresponding to your bank account.
STEP 1: Navigate to Finance → Aggregate Transfers. This will provide you line by line data noting existing deposits in your bank account by day.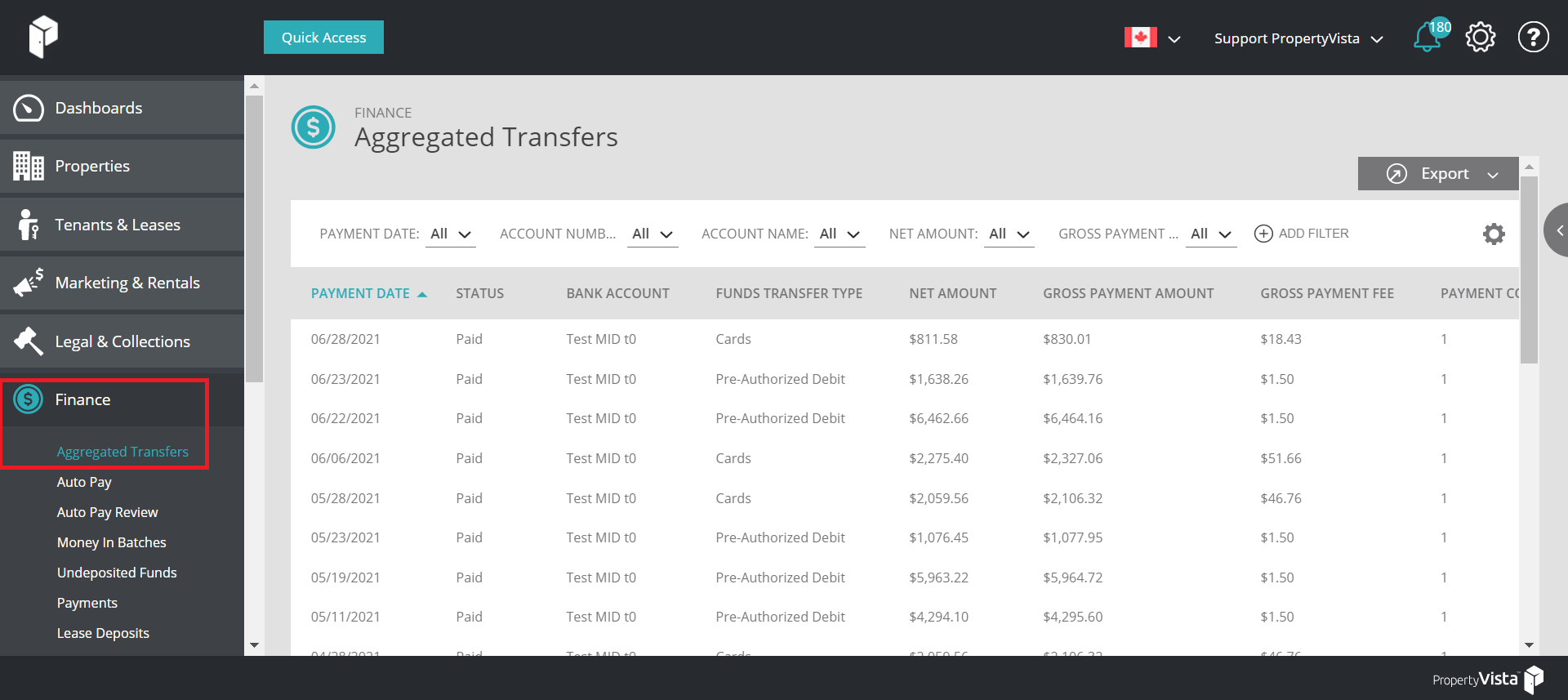 STEP 2: View further details of a transaction and how it was calculated, by clicking on the respective LINE. Please note, you will only see data in the aggregated transfer report if the money was sent to the bank.

Within the aggregated transfer record you will find the following tabs: General, Payments, Returned Payments, Rejected Batch Payments & Buildings Summary.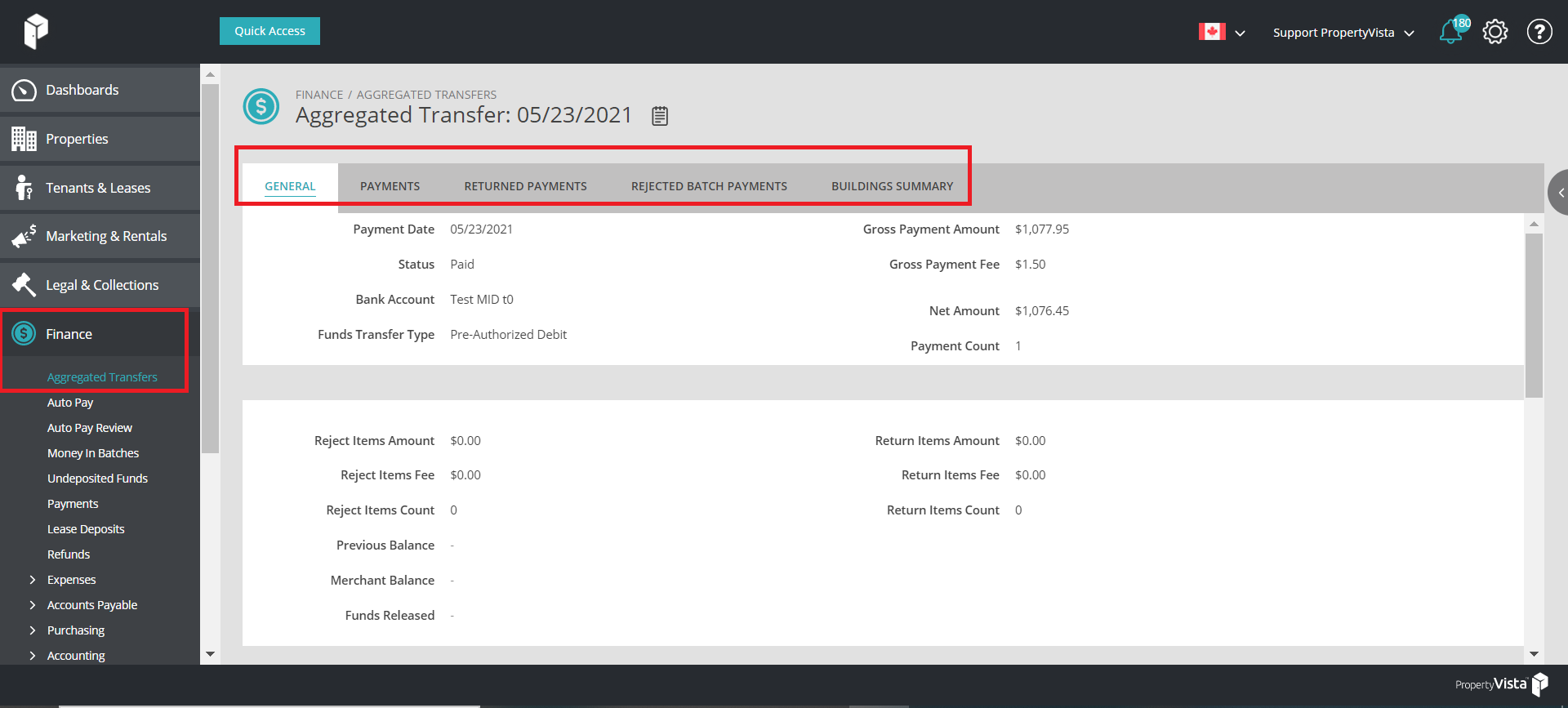 | | |
| --- | --- |
| General Tab | This tab is your general overview of the payments within the batch including any fees, adjustments or chargebacks. |
| Payments Tab | This tab will outline ALL payments included in the 1 aggregated transfer, you can select into any of the payments & it will bring you to the specific payment record. |
| Returned Payments Tab | This tab will outline any returned payments included within the aggregated transfer. |
| Rejected Batch Payments Tab | This tab will outline any returned batch payments included within the aggregated transfer. |
| Buildings Summary Tab | This tab will list all buildings with payments associated in the aggregated transfer. |