When a building is SOLD/TRANSFERRED or MIGRATED various emails are sent to the tenants that should be reviewed depending on the scenario. Please review this ENTIRE Section beforehand to avoid any confusion.
To change the email templates one needs to navigate to Administration -> Policies -> Templates -> Email, select the corresponding Template and click Edit.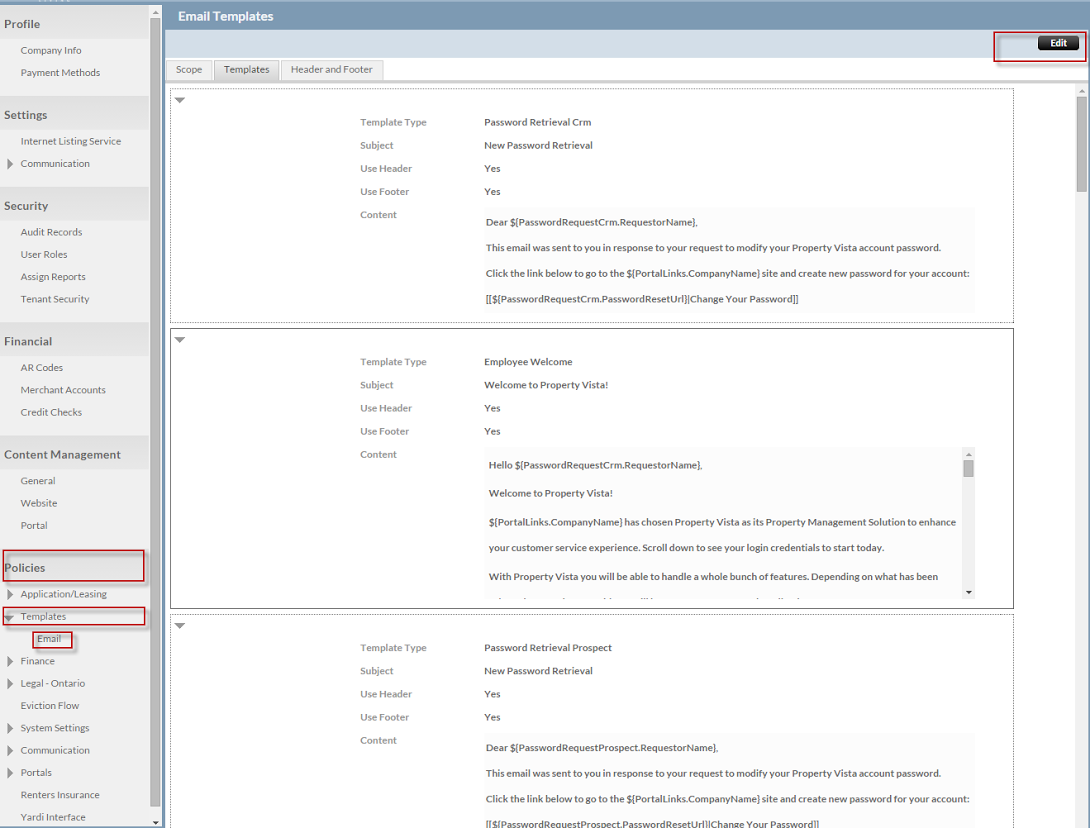 The following are some of the EMAIL correspondence:
BUILDING TRANSFER EMAILS:
ACCOUNT TRANSFERRED EMAIL:
Sends an email to all registered Tenants in Portal + Tenants who are NOT registered in Portal but have data that was transferred. (Such as Pre-Authorized Payment Data)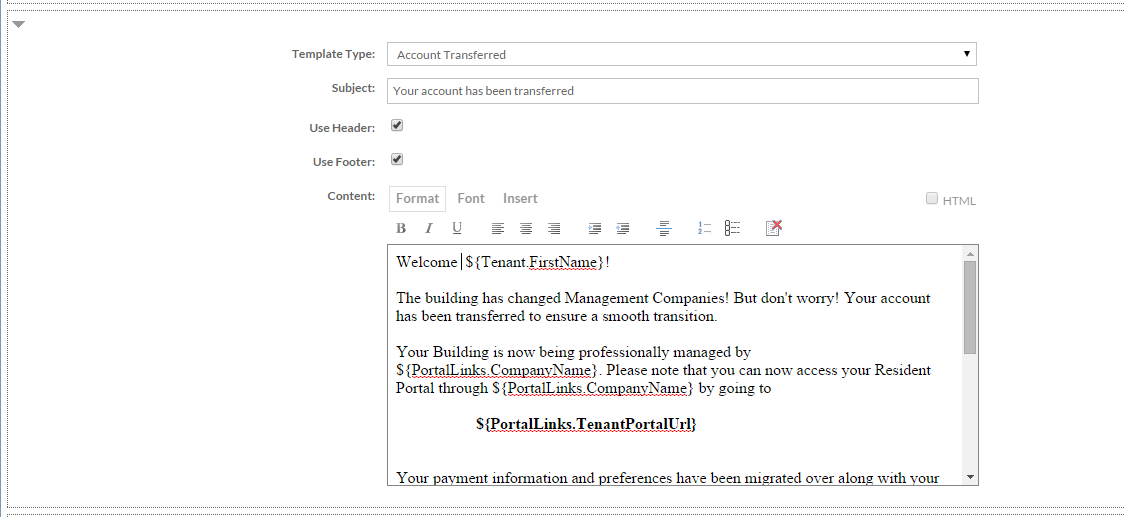 TENANT INVITATION EMAIL:
E-mail is sent to ALL Tenants that have an email address in case the Policy "Portal Invitation Enabled" is set to YES.

Tenant Invitation Template: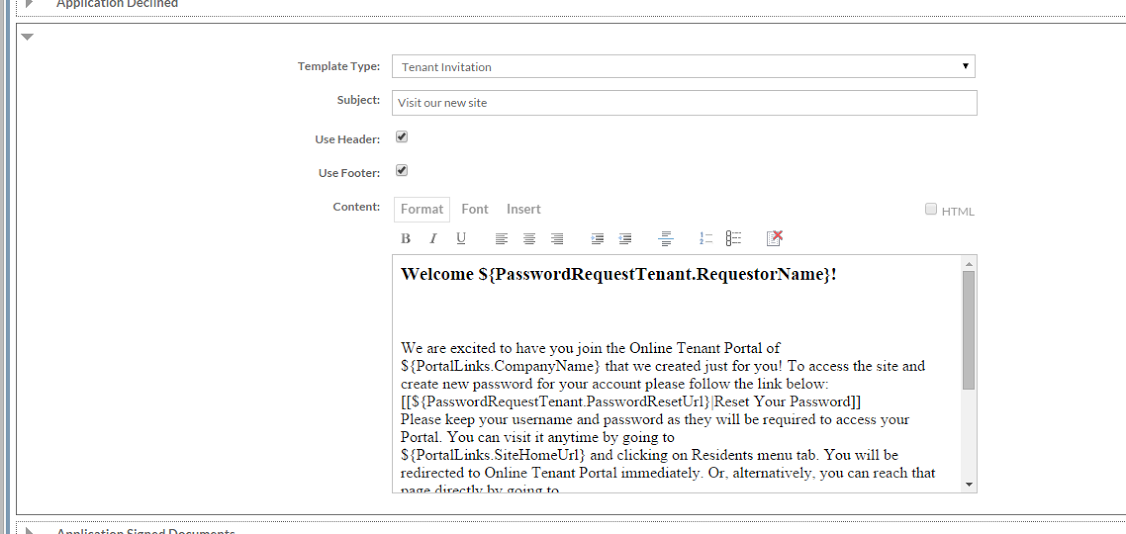 DIRECT DEBIT ACCOUNT CHANGED EMAIL:
Sends an email to ALL Tenants who have used the Direct Debit function in the past.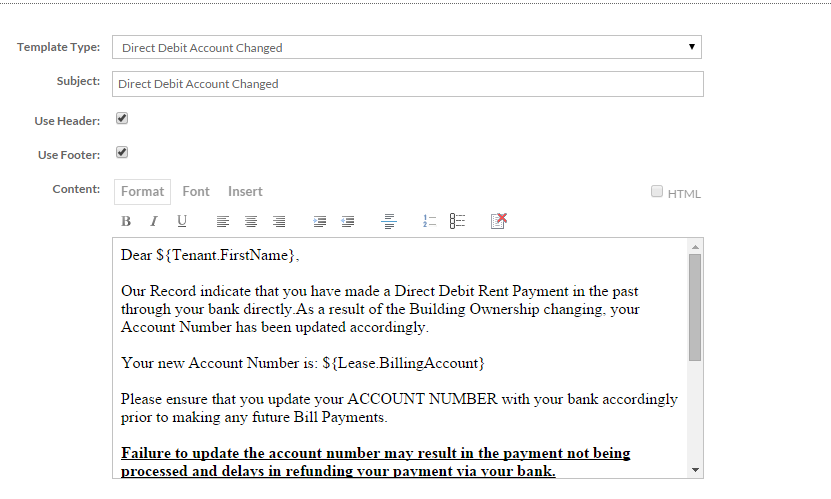 AUTO PAY CHANGES EMAIL:
Sends an email to all Tenant with Auto Pay set up confirming the new setup