First, go to the Tenant Portal and log in using your credentials.
When landing on the main page, click on the Billing and Payments link in the top left corner: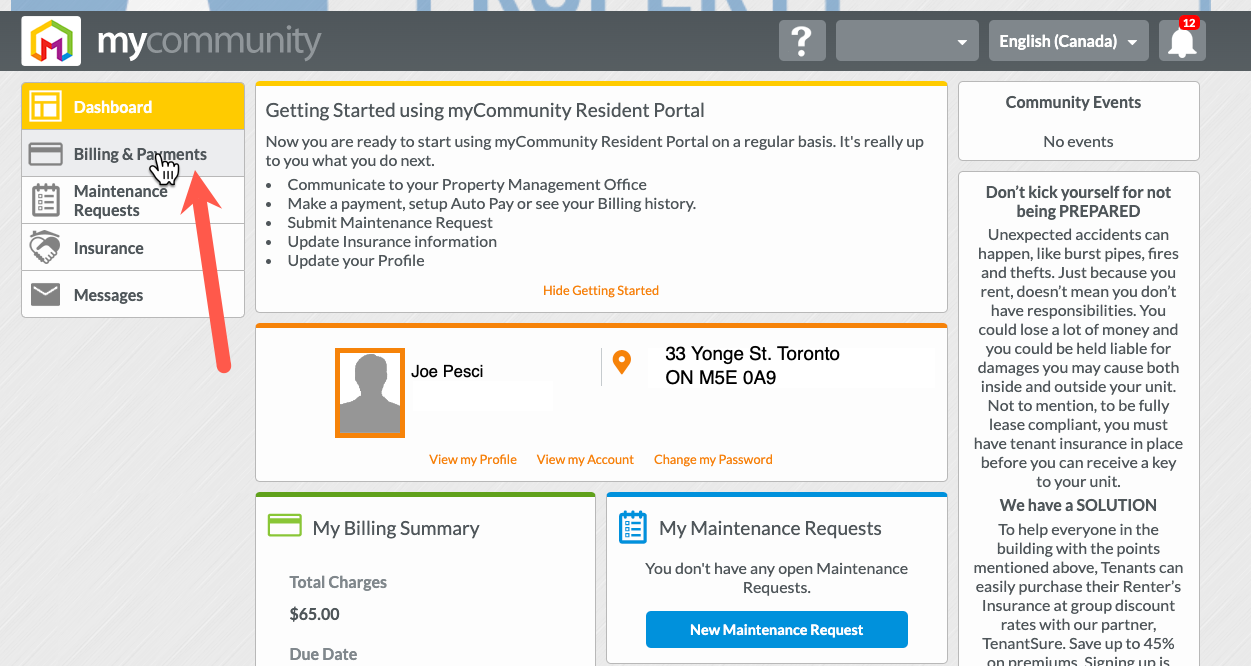 On the following page, click View Details, under the Auto Pay Agreements section.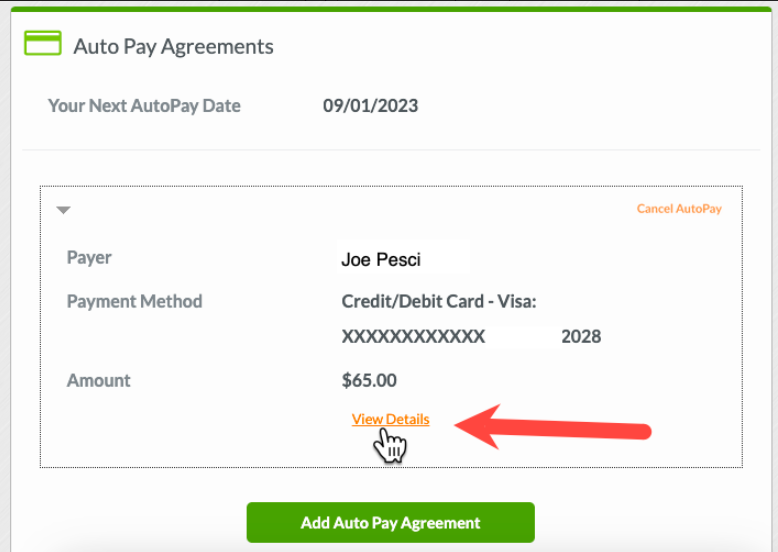 Next, click on Edit to the Auto Pay Agreement.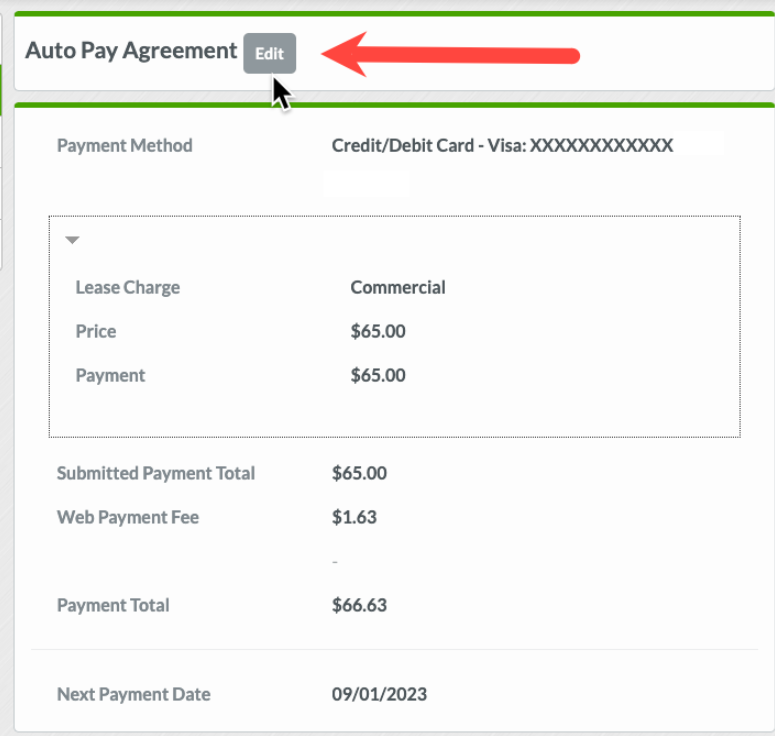 The goal is to replace the Commercial charge payment with another one as Regular Parking. On the following screen, enter $0 for the Commercial Lease Charge, and enter $65 for the Regular Parking charge, and click Next.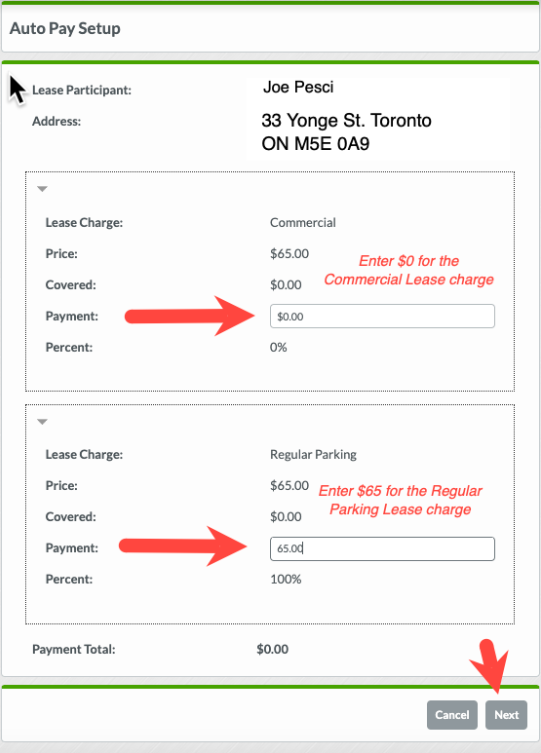 On the following page, leave the Auto Pay Setup as it is, unless changing the payment details, and click Next.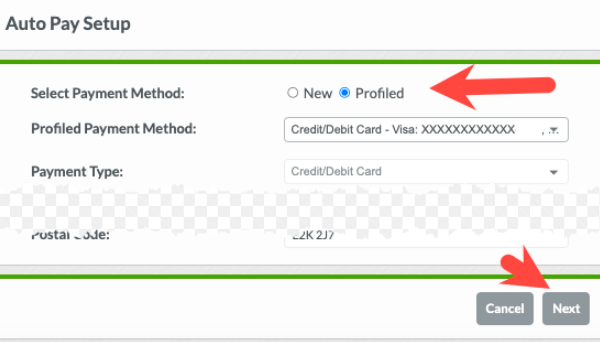 Next, select the I agree... checkbox and click Confirm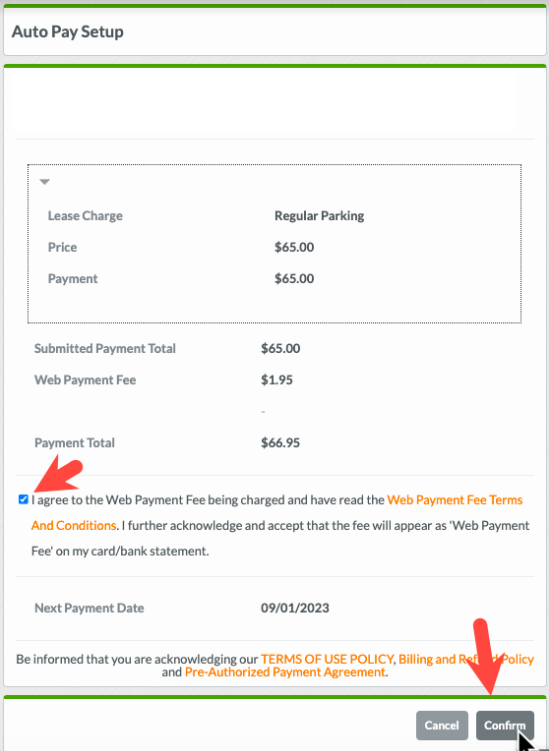 On the final popup, click Submit.