Over the course of business, Property Management Companies will at some point need to add new Users to Lead Managing.
This can be done in the Settings Page, by selecting the Users Panel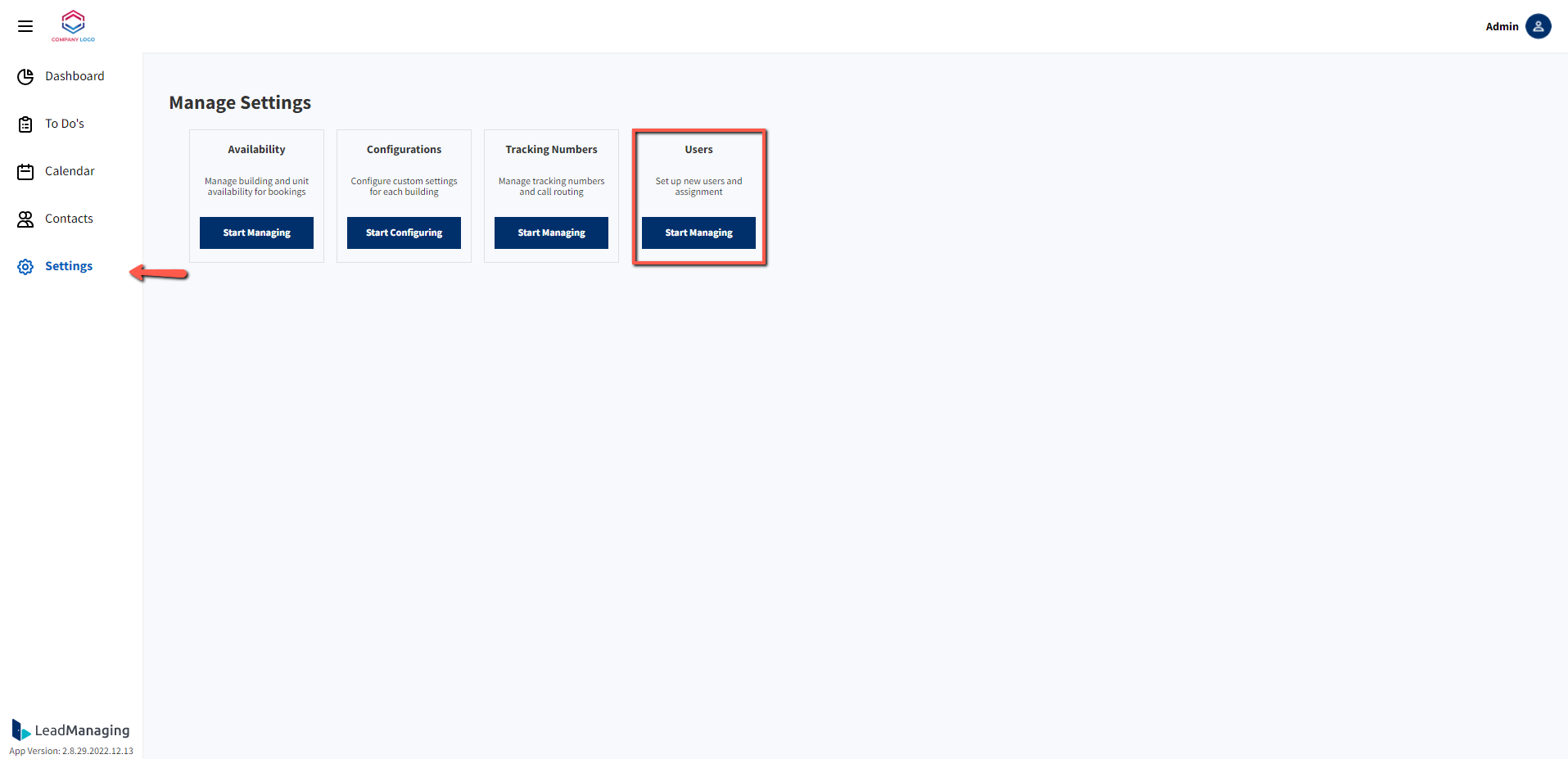 Here, you'll see a list of all your Users. To create a new one, click the

button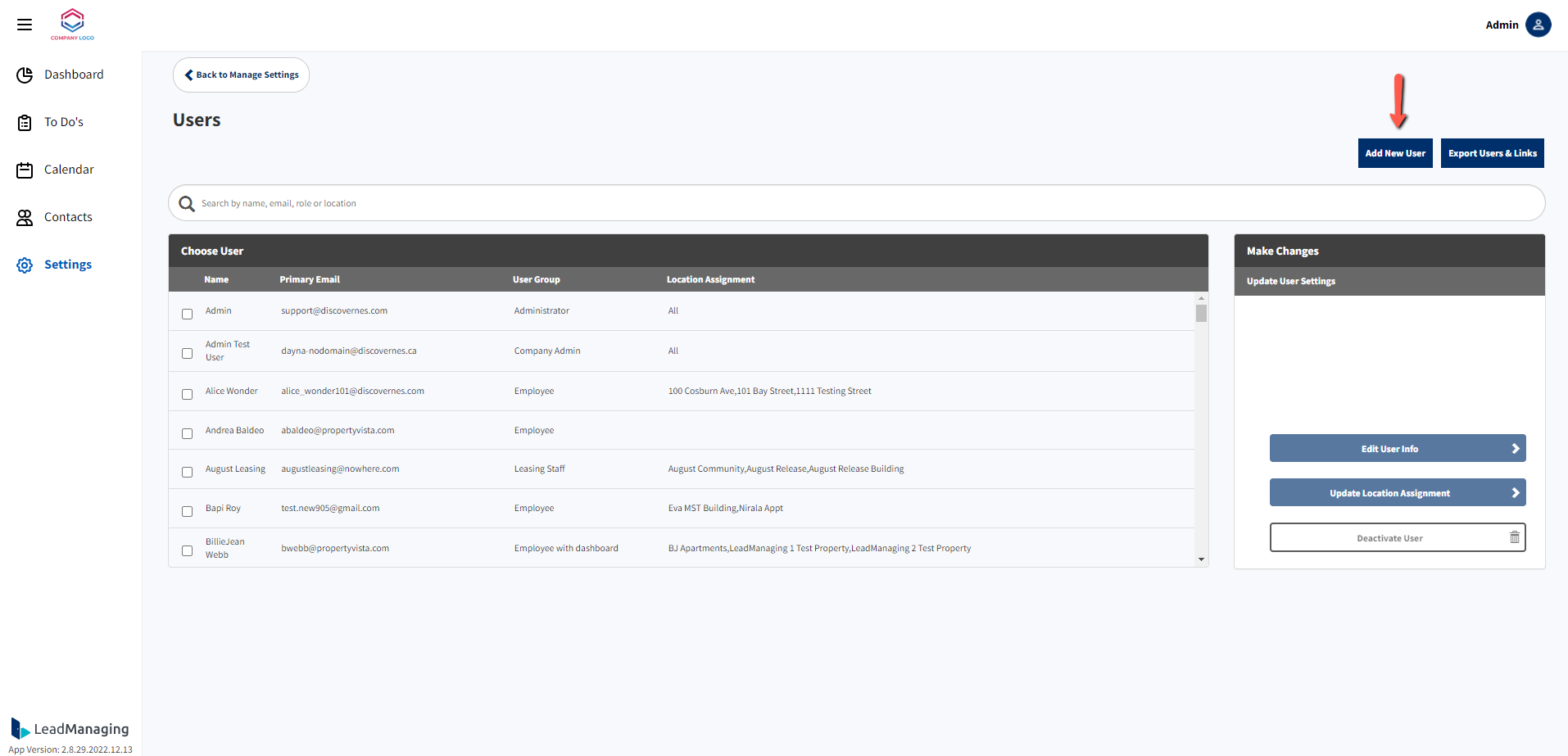 Clicking the

button will bring up this modal
Creating a new User requires a User Group, First Name, Email, and Password. This password can be simple, since Users log in by using their User-specific LeadManaging Link.
Once the required fields are filled in, click the

button to create the new User