A user has access to both Messages & Broadcasts functionality when using the Property Vista system.
Broadcasts can be set up as templates and scheduled to be sent out regularly as mass communication, whereas Messages mainly used for more directed communication to fewer recipients, either internally (Employees) or externally (tenants). The maximum recipients for the messages function is 50.
Step 1: Navigate to Message Center → Messages → + New Message- Select Inbox

Step 2: fill out the fields as required.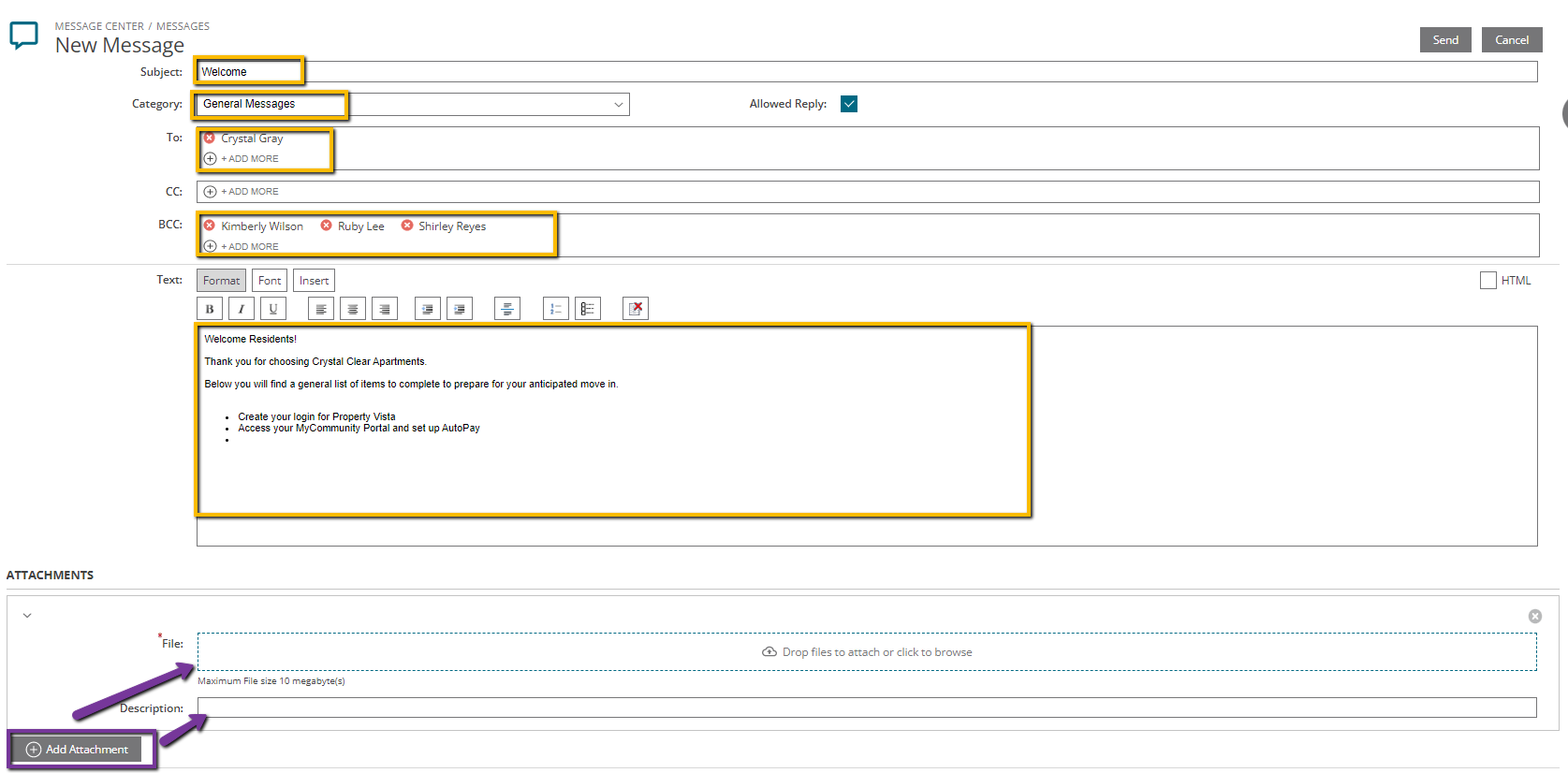 | | |
| --- | --- |
| Category | Details |
| Subject | The subject line of your email. |
| Category | All Messages are classified as 'General Messages'. You can change the category name when using the Broadcast functionality. |
| To | Select your recipients, you will have the option for either Employees or tenants. All emails in the To section can be viewed by all recipients. If this message is being sent to a tenant, it is suggested to send this message to yourself and use the CC field for your anticipated recipient(s). |
| CC | Select your recipients, you will have the option for either Employees or tenants |
| Text | This is the main body of your email. You have the ability to change the look by determining the formatting, font & colour. |
| Allowed Reply | Check this box if you would like your recipients to be able to reply to this message. |
| Attachments | You have the ability to add an attachment to a message. The file size maximum is 10 Megabytes. |
Step 3: Press Send