The User Roles and Permissions can be customized In Property Vista to specify the access each employee has to Property Vista. A default system exists but can be customized to fit the needs of your organization. Please click HERE for how to give roles to employees.
This step-by-step guide helps you customize the Roles and Permissions
STEP 1. USER ROLES
Go to

Administration → Security → User Roles

.

By default, we have Super Administrator, Accounting, Marketing, Site Staff, Property manager etc...

The Super Administrator is the only role which have FULL ACCESS in the system. The rest of roles have customized access.

Add a new role or edit an existing one.

3. Add the role Name and a Description of the role.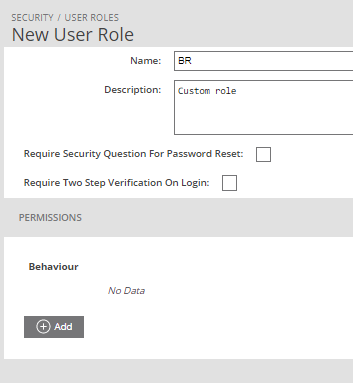 Check off if you

Require Security Question For Password Reset

. If checked, the person resetting the password will have to answer a security question.

Check off if you

Require Two-Step Verification On Login

. If checked, additional authentication will be required when a user logins into the CRM.
NOTE: For users with Credit Check permission, this option is mandatory and cannot be overridden.
6. You can now add Permissions to give some access for different parts of the system. Click on + Add under Permissions.
Here you can select the permission(s) you want to assign to the role. Once you have selected the permissions, click OK.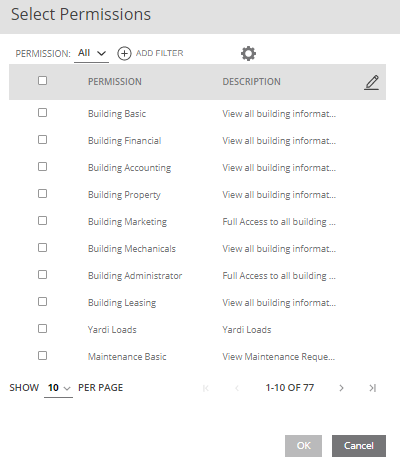 Then click on Save.
You will find in this link a list of user permissions that you can add and the associated actions/access that those users would have:
More details also regarding the Security Roles Mapping and Details here:
STEP 2. ASSIGN REPORTS
To give the permission to use the Reports section in Property Vista, you will have to define it.
Go to Administration → Security → Assign Reports -> Select for example EFT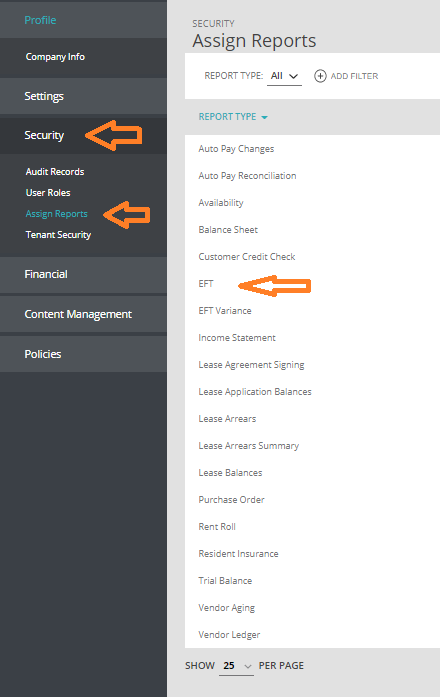 Select +Add and choose in the list who can access to the EFT Report. You can select one or more roles. Click Ok. Then Save.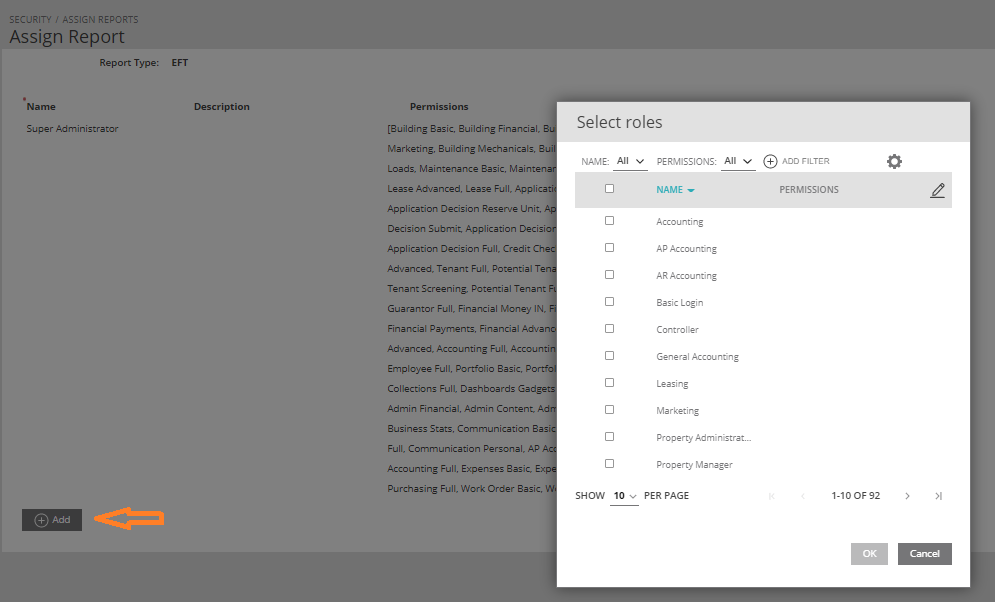 STEP 3. ASSIGN ROLES TO EMPLOYEES
Now assign the Role to Employee: Exit Administration and go to Organization --> Employees.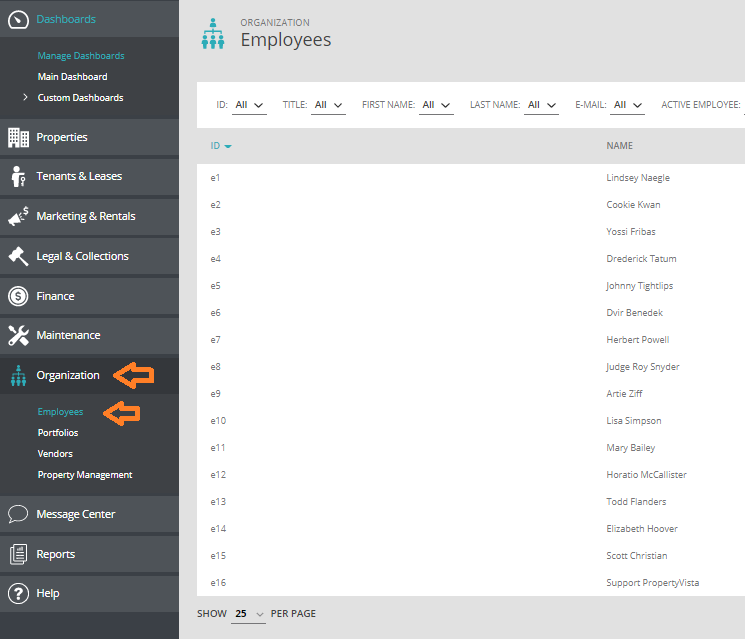 Select one employee: Mary Bailey for example. Go to Privileges tab --> Click on the Pencil to Edit.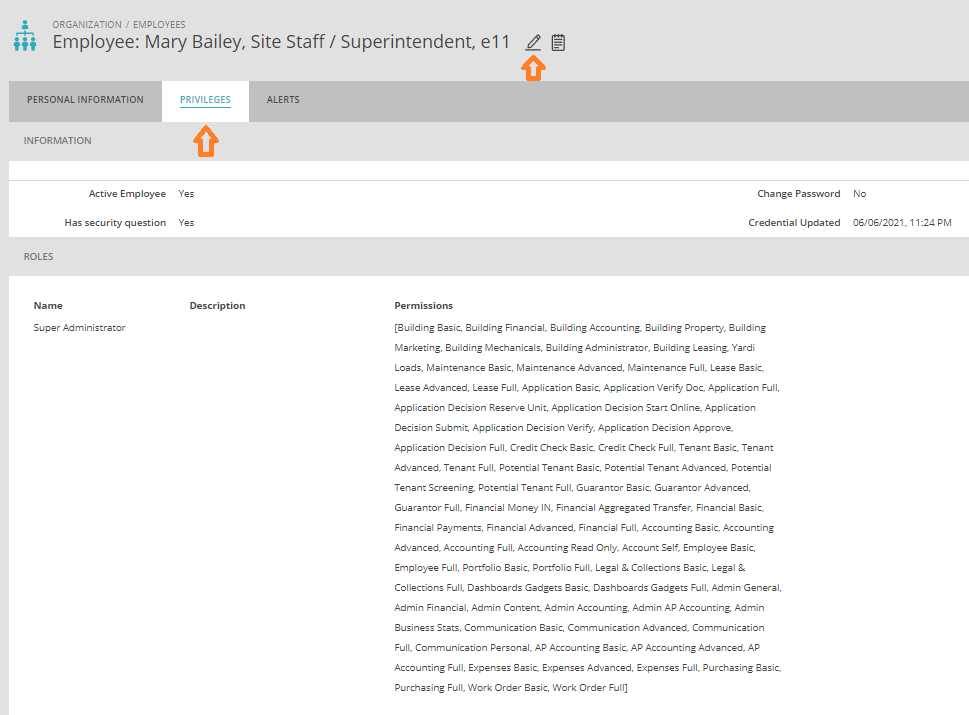 Click on +Add and select the role(s) you want then click on Ok. Then click on Save.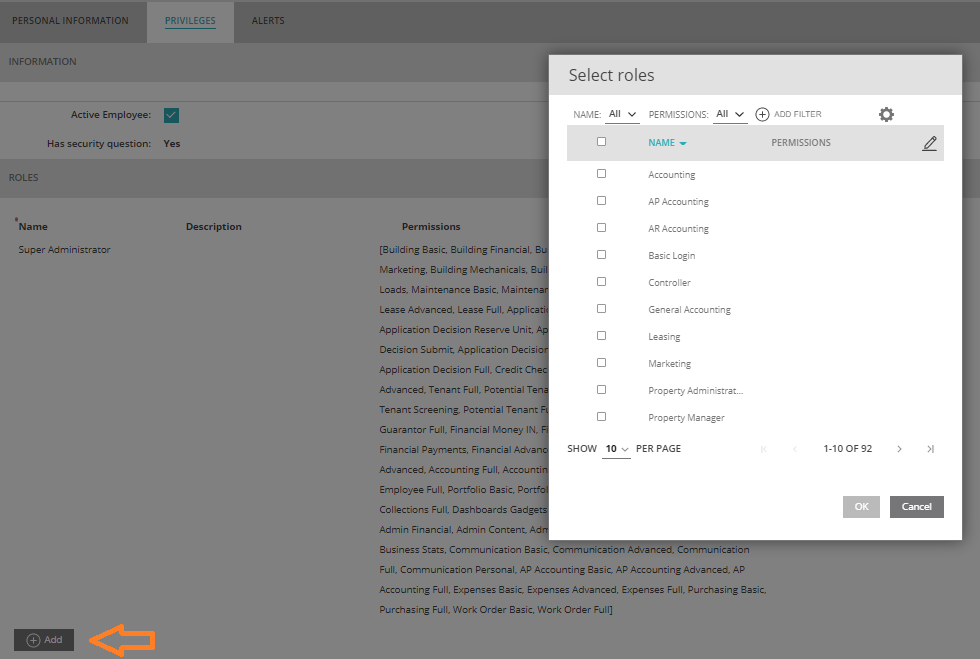 STEP 4. RESTRICT ACCESS PER BUILDINGS/PORTFOLIOS
After selecting the roles, you can scroll down add add the Buildings you want your employee to have a visibility. To make the selection, Select Restricts Access to Selected Buildings And Portfolios.
Then click on +Add to select the Buildings concerned. Then click Ok.
You can also add a Portfolio and Subordinates from the company.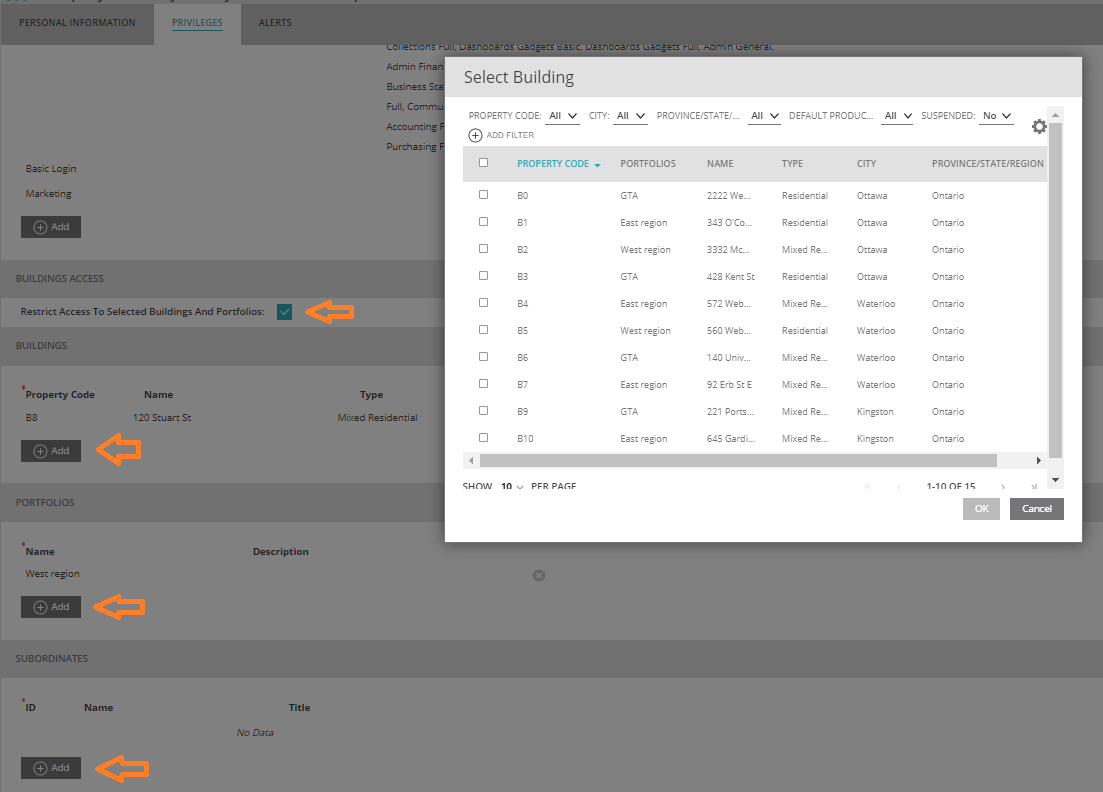 Lastly, invite Employees to the system. Go to Actions → Send Welcome Email