Property Vista maintains a real-time payment processing system in which we strive to be as transparent as possible. As a result, you can see the Payment Status at any given time in our system letting you know at which stage the payment is.
Payment Processing Status
Submitted

Payment has been created and saved but has not been processed yet.

Scheduled


Payment is scheduled to be processed at a designated time and has been posted to the ledger

Pending Action

Payment is ready to be processed by the payment processor; however, the building is missing the Merchant ID setup to complete the transaction.

Queued

Payments are waiting to be collected and to be sent to the payment processor. They will process automatically and will be sent at a designated time.

Processing
Received

Payments have been received by the Payment Processor and are being processed.

Cleared

Payment was successfully settled with the bank

Processing Reject

Card Payment cannot post or was rejected. System is Processing the Reject and adjusting the tenants file accordingly

Processing Return

Payment that cannot post or was rejected. System is Processing the return and adjusting the tenants file accordingly.

Void

Payment transaction is voided due to connection failure

Cancelled

Payment has been cancelled
Rejected

Card Payment has been Rejected
Returned

Payment was returned. See Return Error message for reasons of return
See steps below to further investigate a returned payment
From time to time, a payment may be rejected. In order to see the reject code and in turn what that code means, please see below.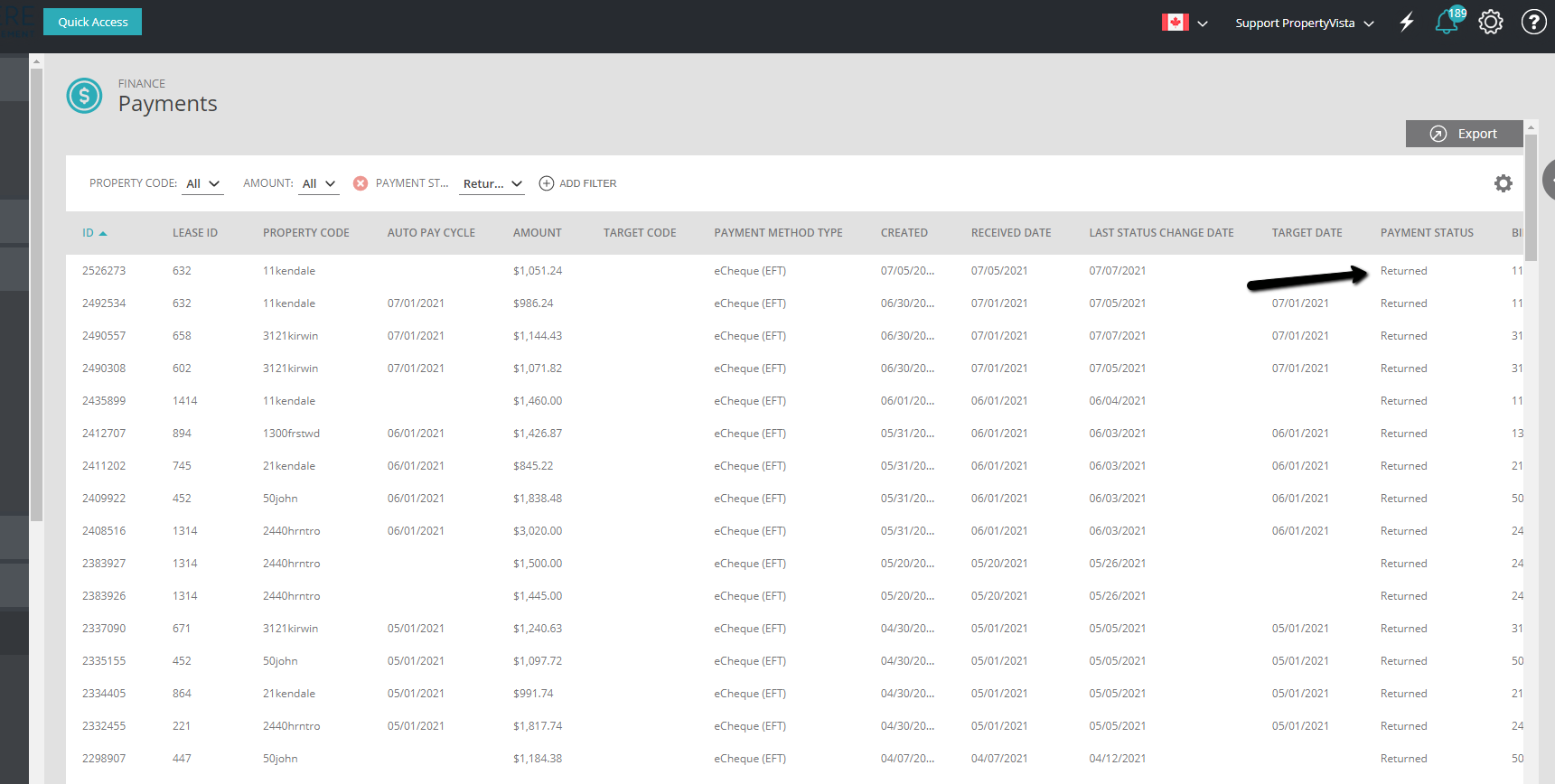 Click on "returned" payment status for a full explanation as shown below.

In live environment, you will see a reject code. For a full list of reject codes and explanations, please CLICK HERE