After an appointment showing as been completed, it's always important to Update appointment status to ensure the outcome/result of that appointment is recorded.
This article shows how to update an appointment after it has been completed.
Go to To Do's page
Then click Appointments section. The page will automatically default to Today screen which you can filter.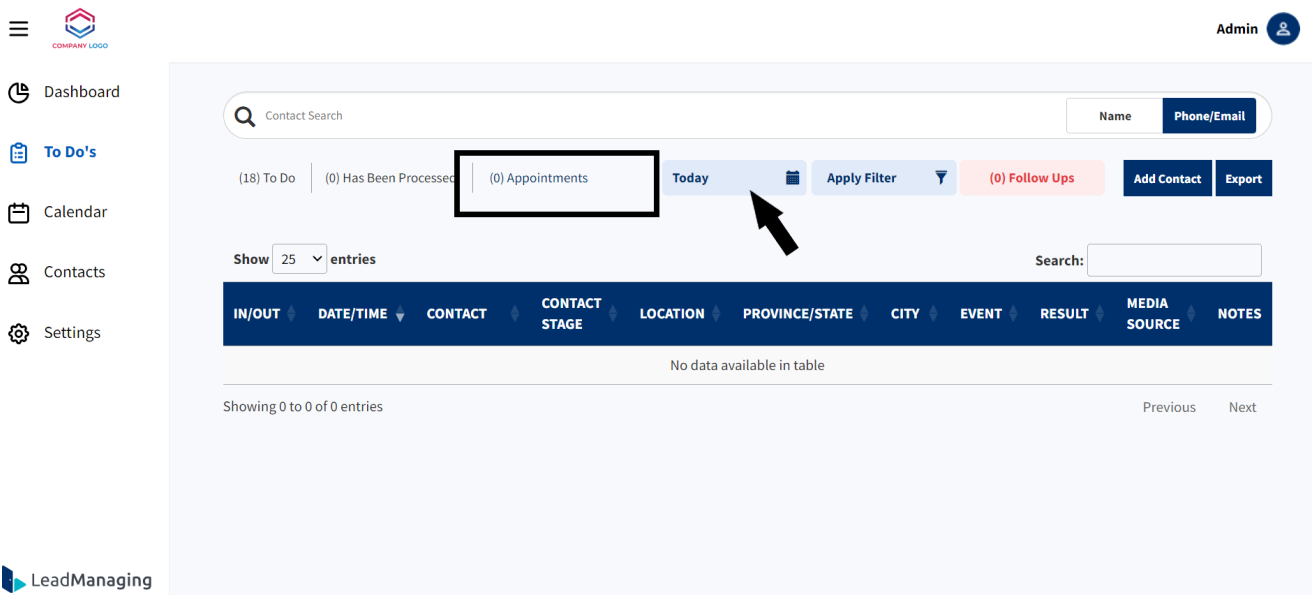 Click the + sign, this will expand the guest card for this lead.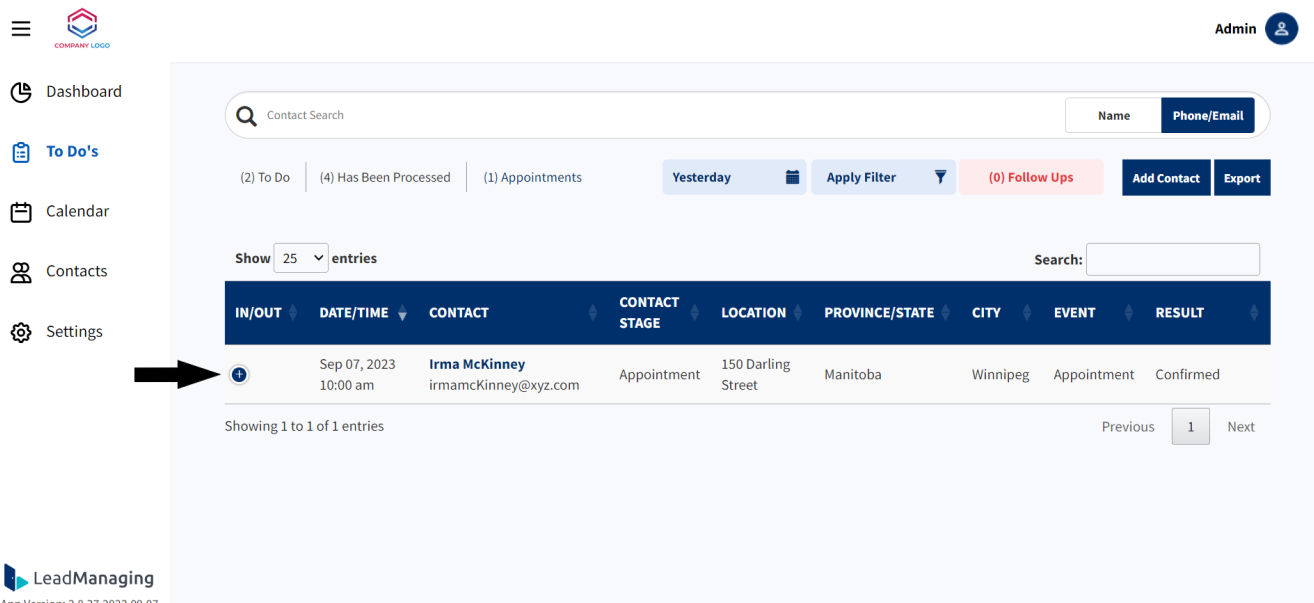 Click the calendar icon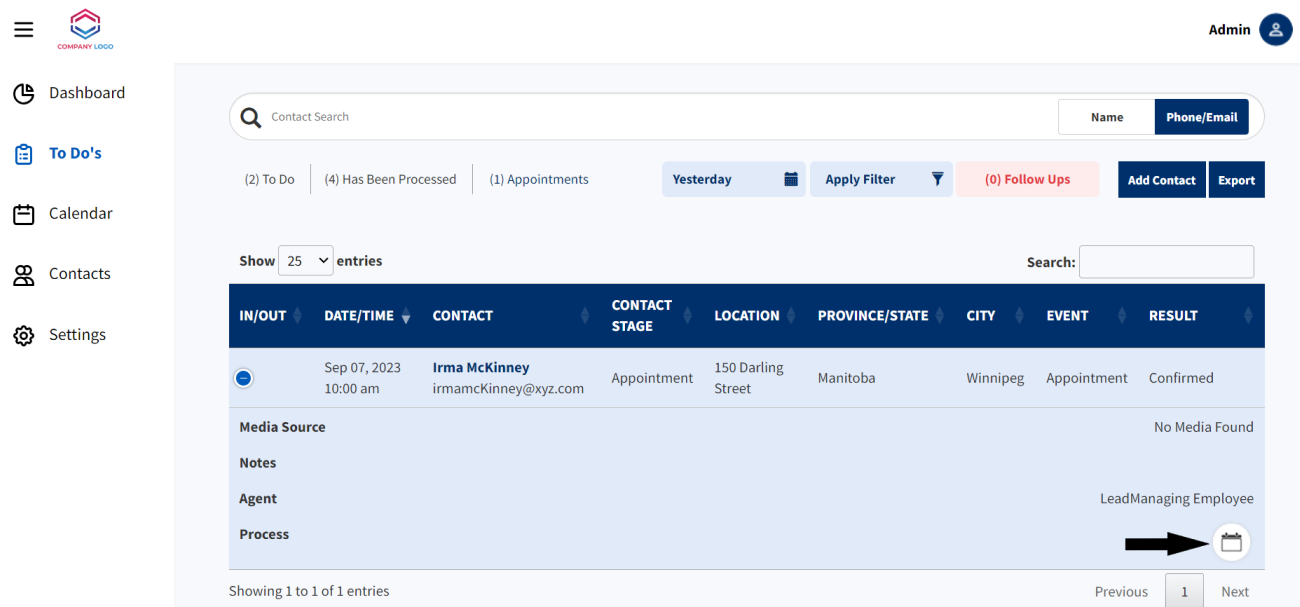 Go to the Update tab, then select the appropriate result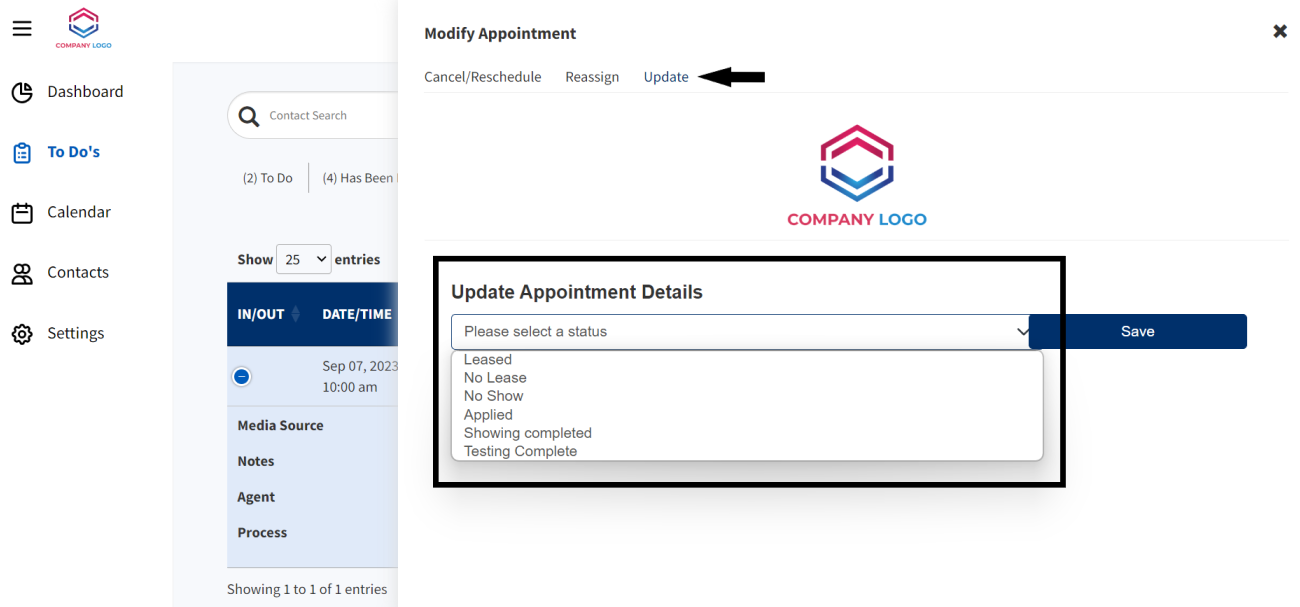 6. Hit Save