Property Vista is set up to store a variety of data about buildings, leases, tenants, etc. However, documents in some regions may require extra information that does not exist in the default configuration. This article explains how to fill out custom items for regions where they are necessary.
As an example, let's take the lease agreement from British Columbia government website. In one of the sections, a series of checkboxes can define whether a building has Snow Removal, Coin Operated Laundry, Recycling Services etc.

To be able to fill out this section you first need to navigate to Administration --> Policies --> Customization Framework.
Here you will see 2 sections: Setup and Customizations.
First, go to Setup, and create a separate policy for each of the regions that you operate in. Before saving each policy you can check the System tab to see if any items appear there. If the tab is blank, this region does not require customization items, so you can just cancel the policy instead of saving it.

4. Proceed to the Customizations section of the policy setup. Here, a region-wide policy was automatically created for each of the policies added to the Setup section. Simply open it, and fill out the fields with your answers for the region.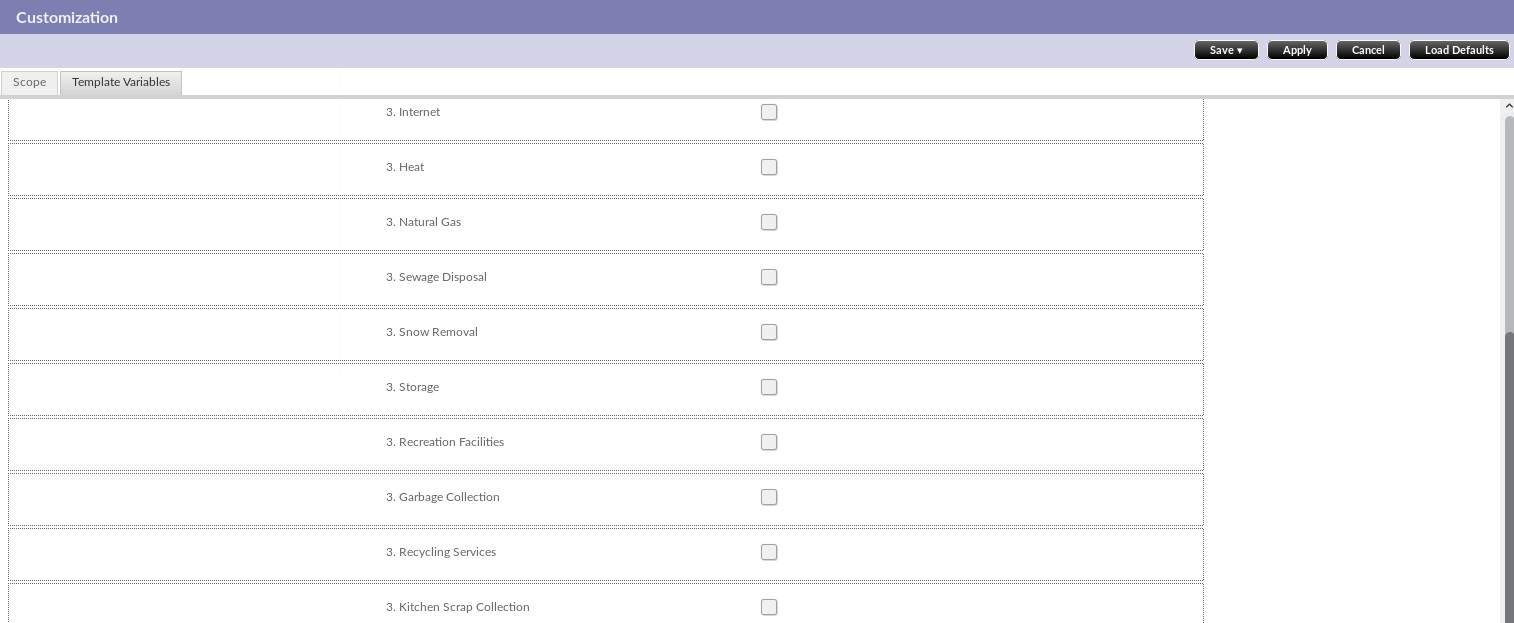 If your answers vary by building - create a new Customizations policy, add your single building or a set of buildings in the Scope tab, press Load Defaults button and choose your region in order to load the right questions for this policy. Answer the questions and save. Repeat for any remaining buildings.
As a result of this setup any of your leases going forward will show the correct answers on their documents.