This article is going to describe the very fist steps involved in ensuring your Property Vista 'speaks' to your Yardi.
When first planning on connecting your Yardi to Property Vista, you must contact your Yardi Interface Support Team. They will create an interface user for Property Vista with the required access.
They will then create a property list in Yardi and add all the related property codes to this list.
Once this is complete, all of the listed properties must be configured for billing and payment, along with the ILS/ Guest card interface types. This is normally completed in the Bulk Property Interface Configuration for the whole Property List;
1- Billing & Payment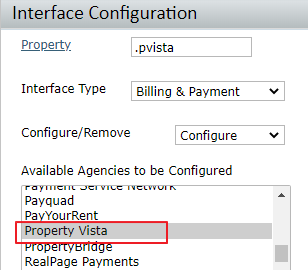 2. ILS/ Guest Card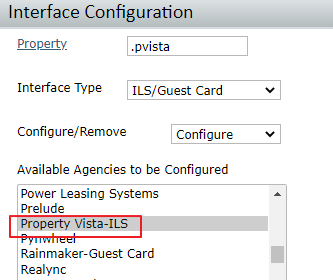 For the next steps please click HERE