Begin the flow by creating a lease application.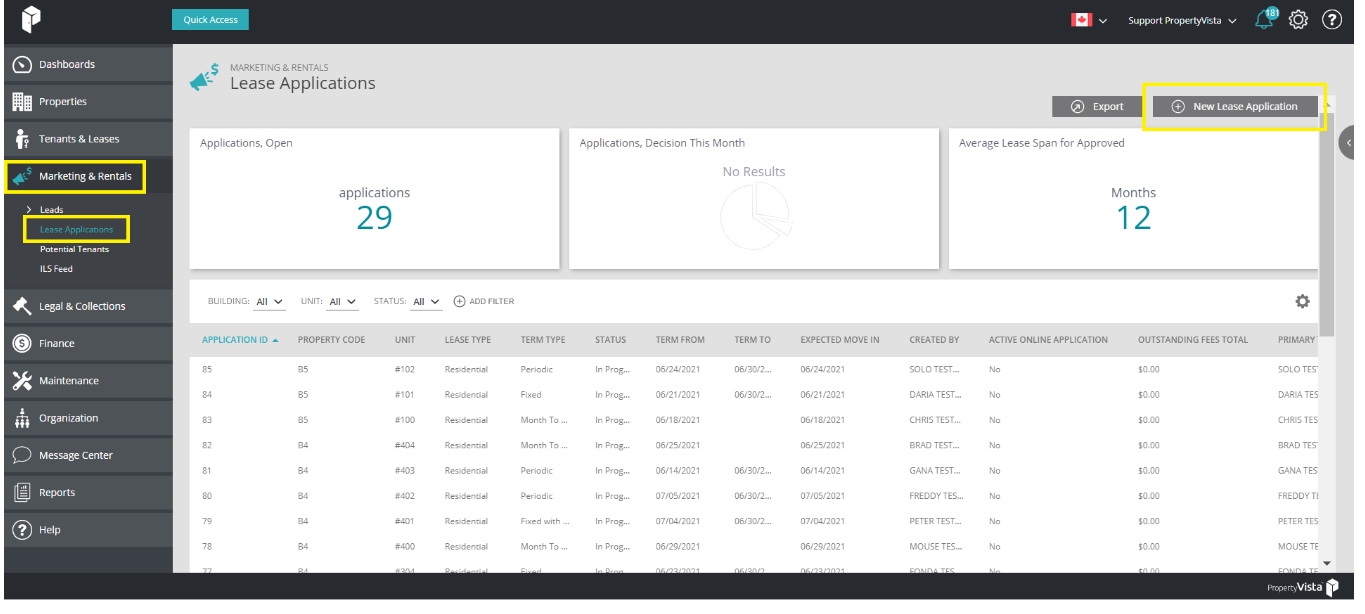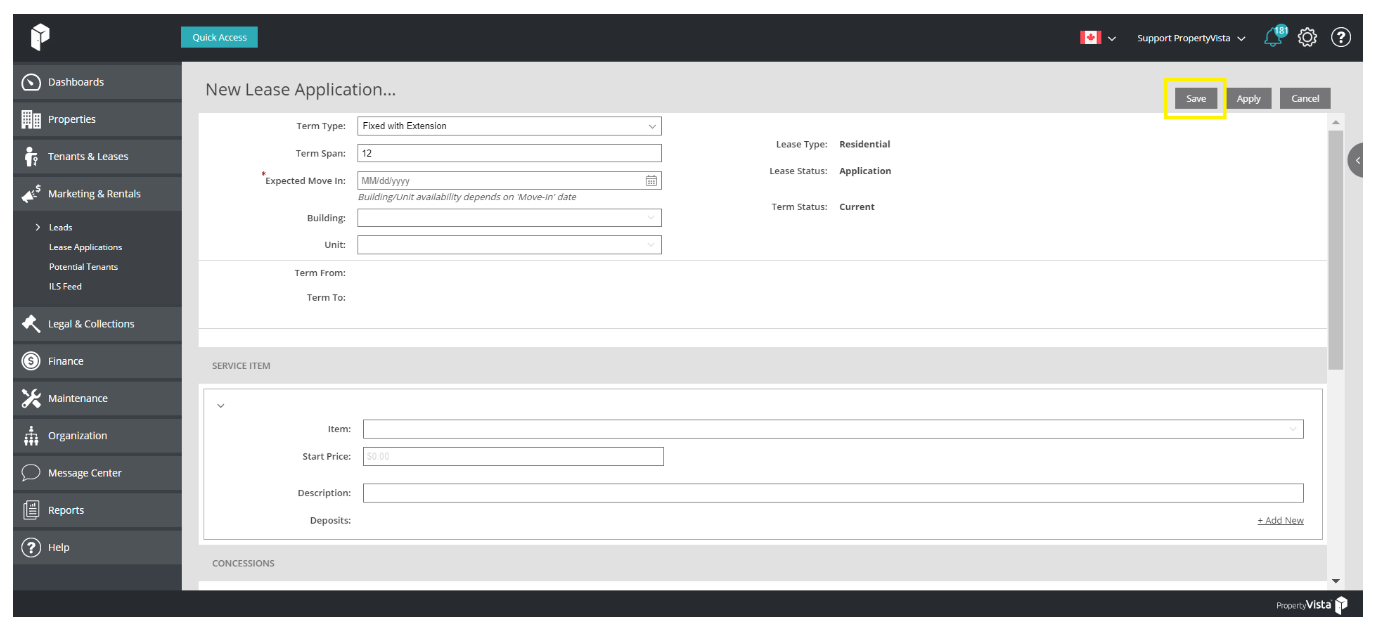 Once you have created and saved the lease application, you may send the application to the potential tenant: Actions -> Online Application -> Start.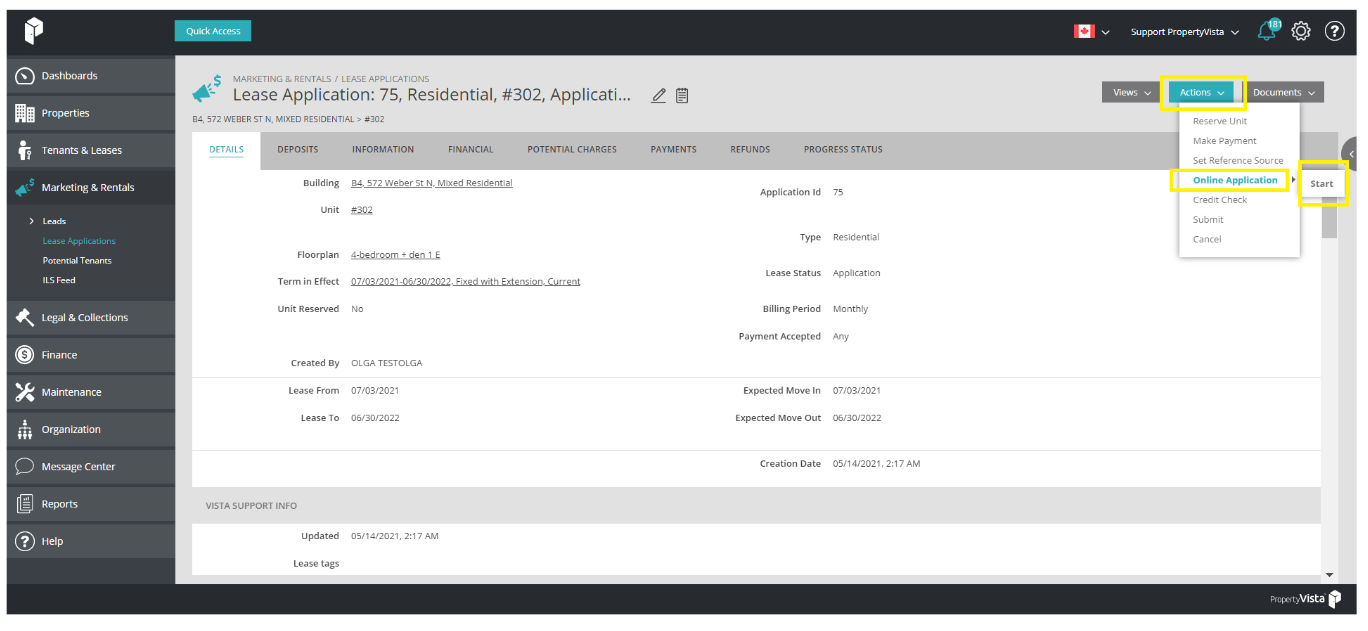 The potential tenant will receive the following email template and will be prompted to the community portal, where they will be able to create their portal account and begin filling out the lease application.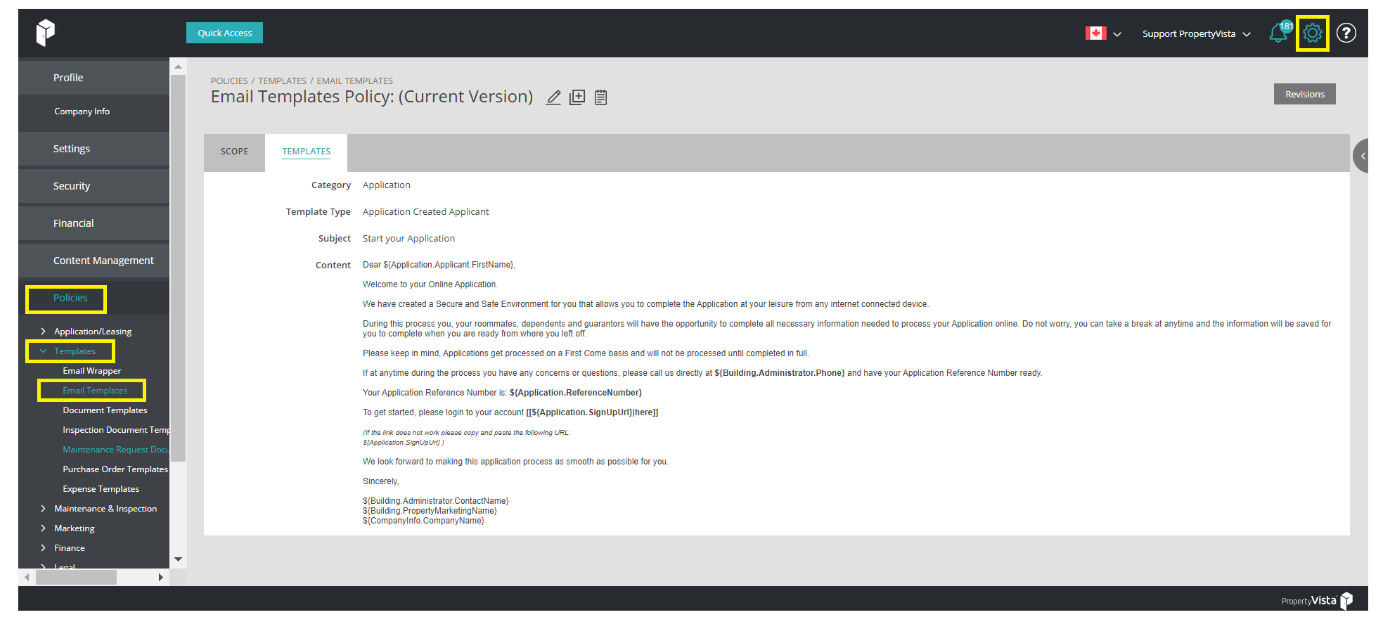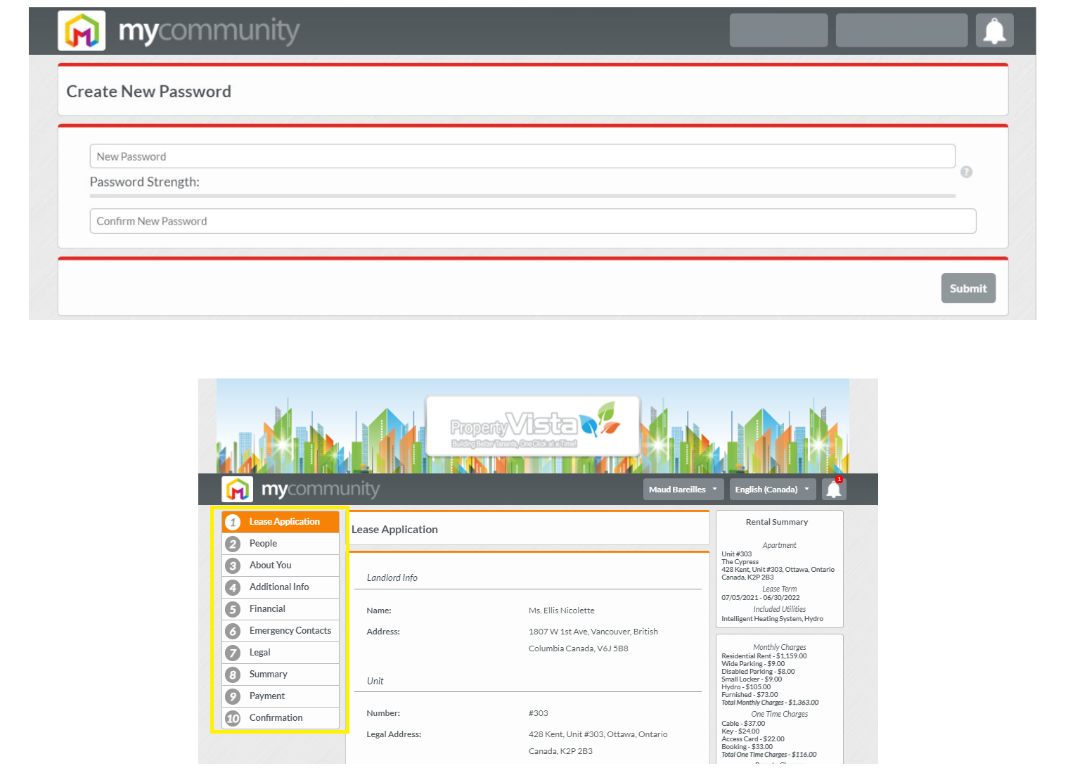 Once the application has been submitted by the prospect, they will receive the following messages via the portal. They will also receive an automatic email with an attachment of their application summary.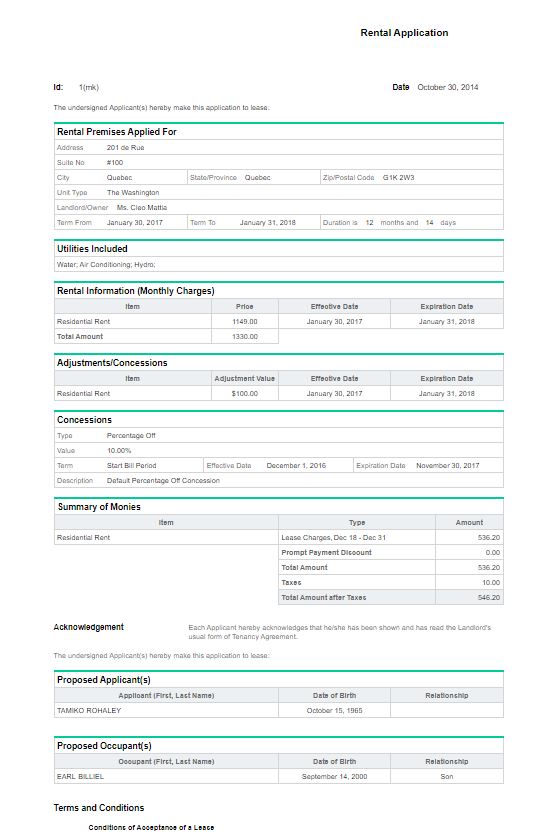 Once the application is submitted by the tenant, you may review upon receipt in the CRM. Continue the flow by completing the application and pushing it to a new lease: Actions->Complete. Once 'complete' is selected, the application will generate into a lease.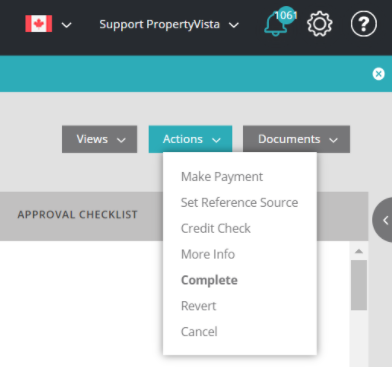 Following, once you are ready to do so, you may continue the flow by approving the lease and pushing it in an active status: Actions->Approve.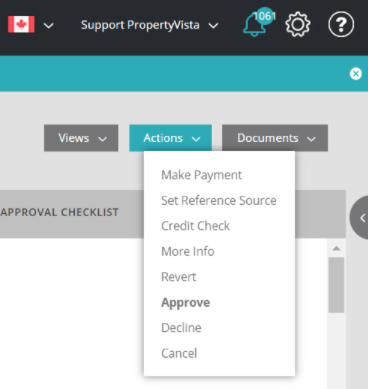 Once approved, the tenant will receive the following email template, confirming that they have been approved.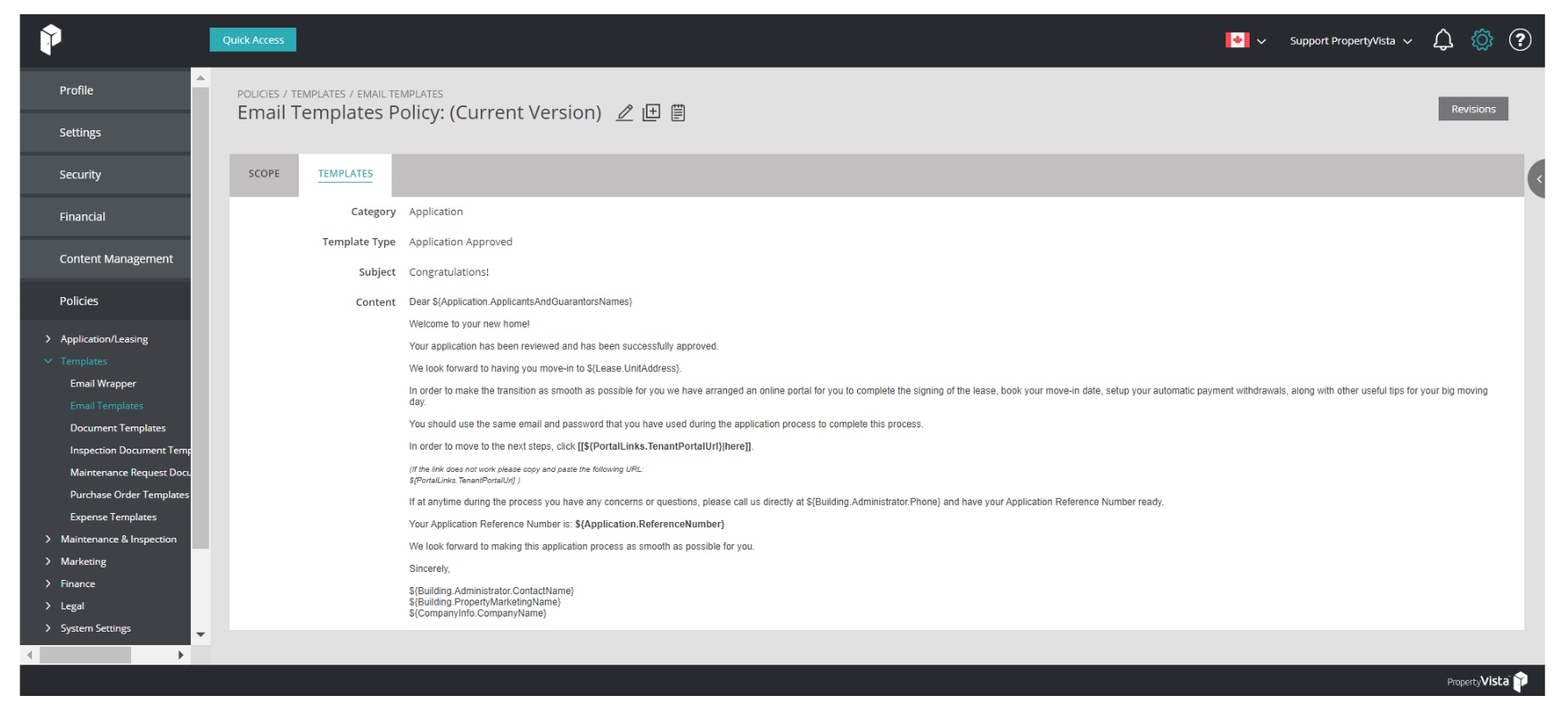 At this point, the tenant may follow the email link to the community portal to complete their lease agreement, sign up for auto pay, and purchase tenant insurance.