See below steps on how to set up a management fees. Please note that this feature can be used to set up other types of automated expenses, such as CRA deduction for foreign investor tax (We will use this as an example also through these steps)
Step 1 - Create New Property Management Company (Entity which will charge the management fee)
Organization -> Property Management -> + New Property Management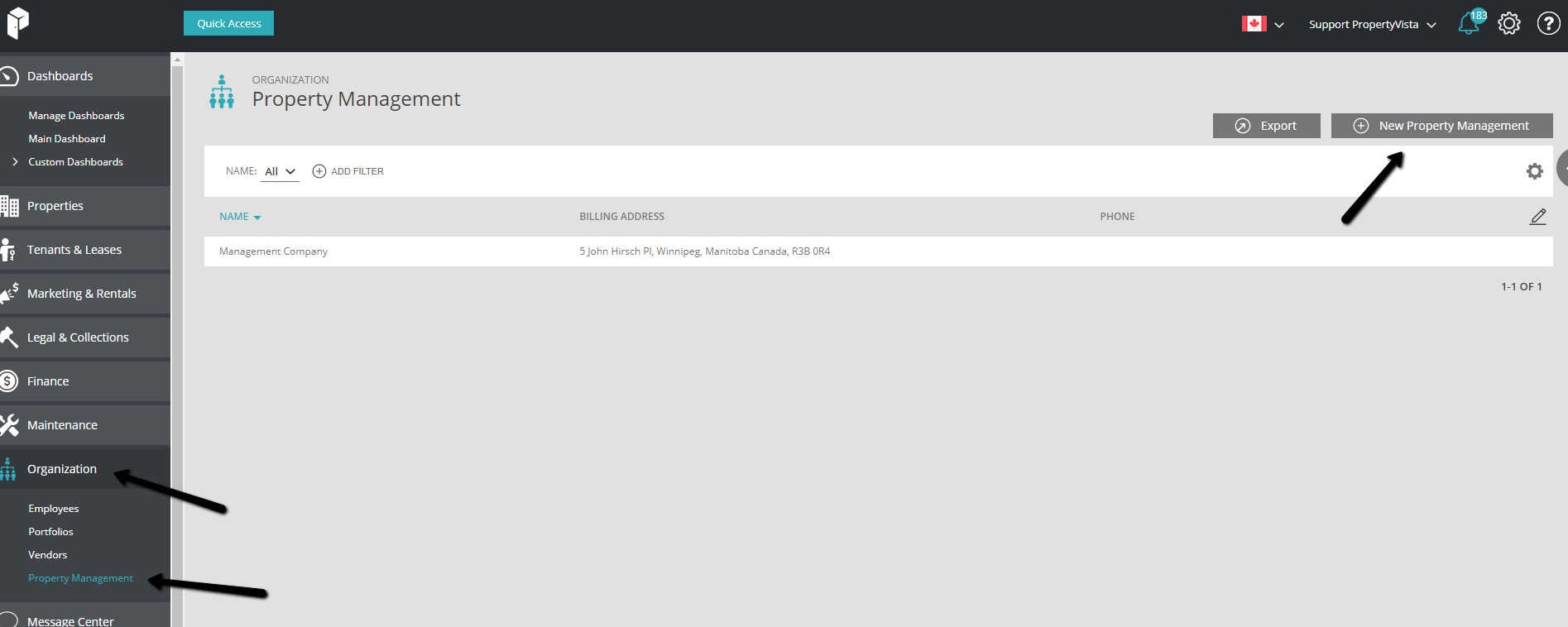 Once you have navigated to the 'New Property Management' screen, fill in the required fields and click SAVE. (Note: TERM relates to when the management fee will be due - The choice exists to either make payment due now or at a later date. EXPENSE FOOTER relates to the information you would like to automatically appear at the bottom of the invoice that you send. (We have used our CRA example here to demonstrate if a new management fee company is required.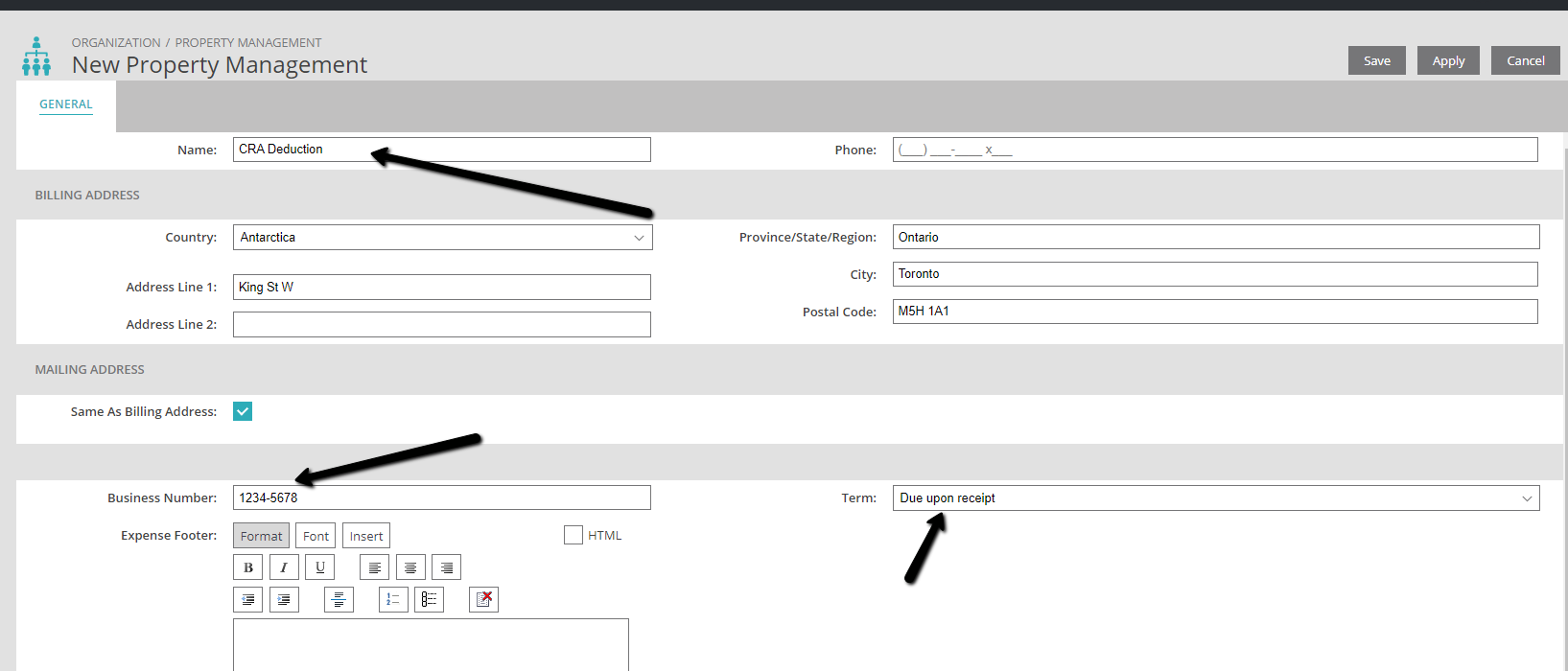 Step 2 - Configure in Vendor Services
Administration -> Settings -> Vendor Management -> Vendor Services
Once you are here, you will see the MANAGEMENT FEES service type already set up in your system. If you are looking to set up a specific charge for an owner regarding fees, such as an income deduction, you should create a specific vendor service for this type of deduction. This step will enable you to map this expense to a GL account.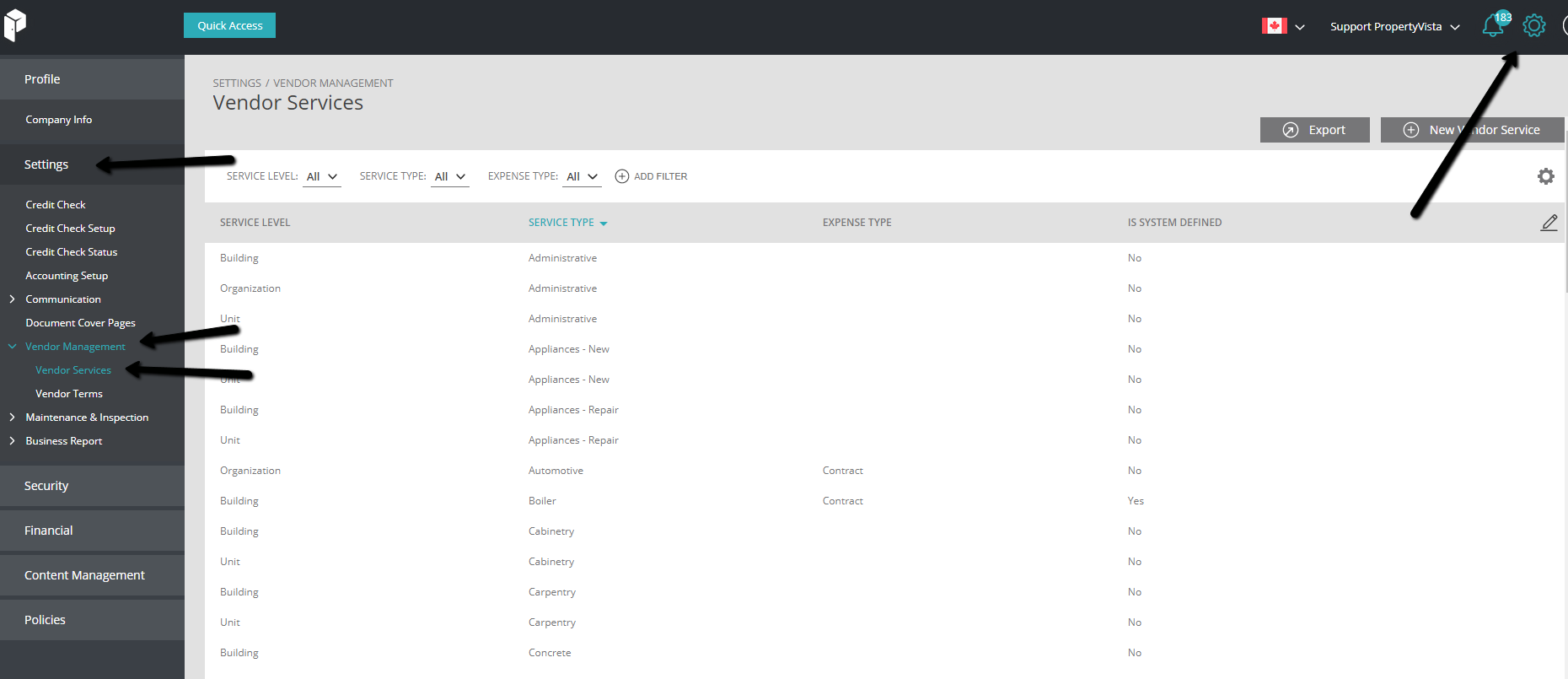 If you are looking to set up a New Vendor Service, click the tab at the top of this screen, and then fill in the required fields.
Service level should be ORGANIZATION if this service will be used in a general capacity. Expense type should be MANAGEMENT FEES. Service type should be the name of the deduction you are looking to use this for. In our example, we have used CRA DEDUCTION.

Continue to Section 2 HERE