From the main menu, click on Organization--> Vendor--> Add new vendor.
The Setup for Vendors is broken down into Several Tabs:
General
Restricted Access
Contacts
Account Info
General Tab: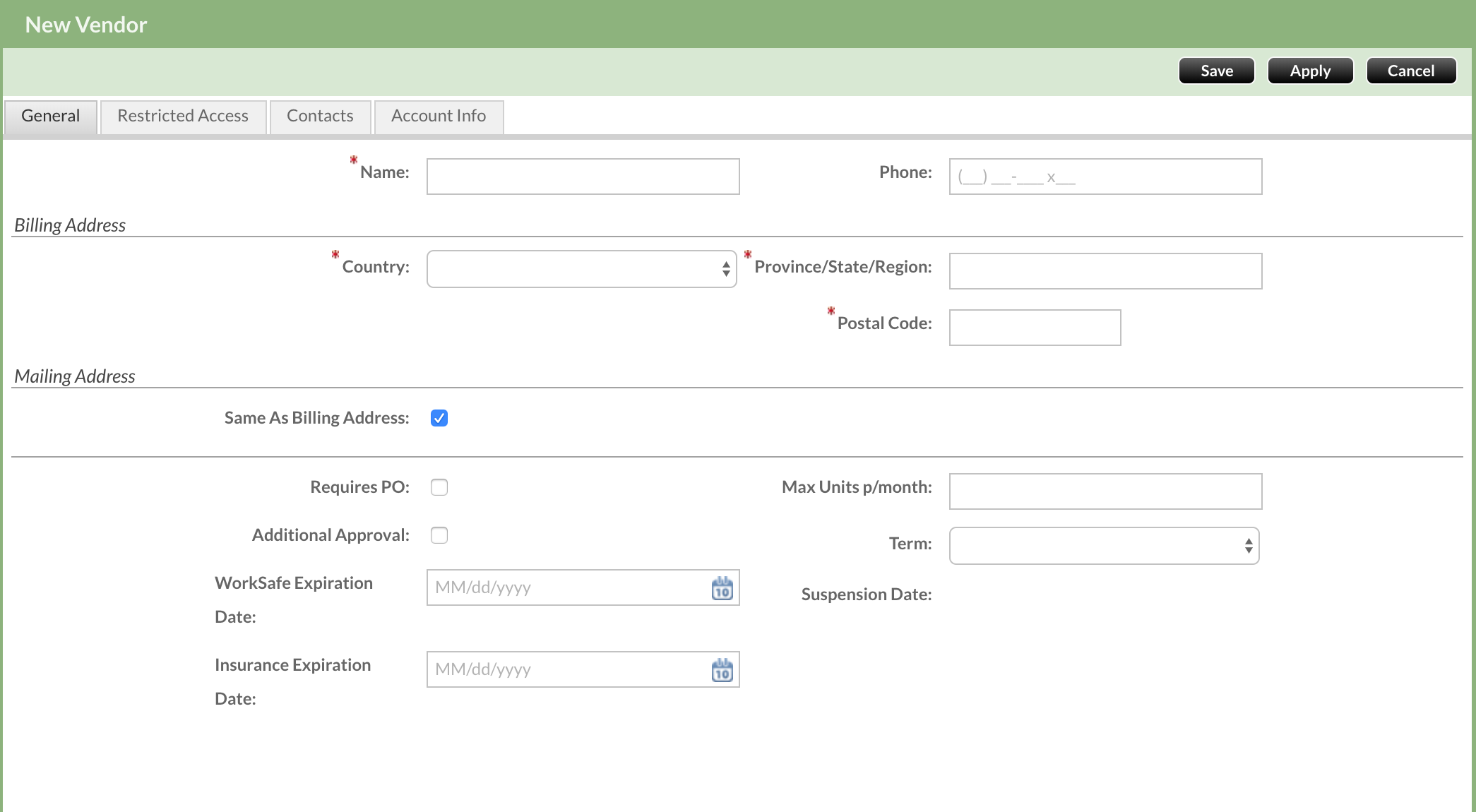 Name and Billing Address are mandatory

Mailing address should be entered, if it is different from the billing address.

Requires PO indicates if the invoice requires a matching Purchase Order

Additional Approval means that PO issued for this vendor requires an additional approval, even if it is within price limit.

Registration Number is used to store vendor' registration ID (for example, GST #).

Max Units per month shows capacity of the vendor: how many units this vendor can work on within calendar month. Leave blank and discuss setup with your Customer Success Manager.

Term shows a number of days to be added to the invoice due date when calculating Due Date of the invoice:
Default (empty) – immediate, i.e. Due Date is equal Invoice Date
Net 15 – Due Date is Invoice Date + 15 days
Net 30 – Due Date is Invoice Date + 30 days
Net 60 – Due Date is Invoice Date + 60 days
Net 90 – Due Date is Invoice Date + 90 days
Suspension Date is updated by the system to the date when the vendor is cancelled. Important notes:

Cancelled vendor will not be an option in Inspections and Invoicing modules.

Cancelled vendor can be resumed, in which case suspension date becomes empty.
Restricted Access:
You have the ability to limit Vendors and their functions. This is very useful for organizations that want to control what Vendor is used for a certain purpose or for certain properties.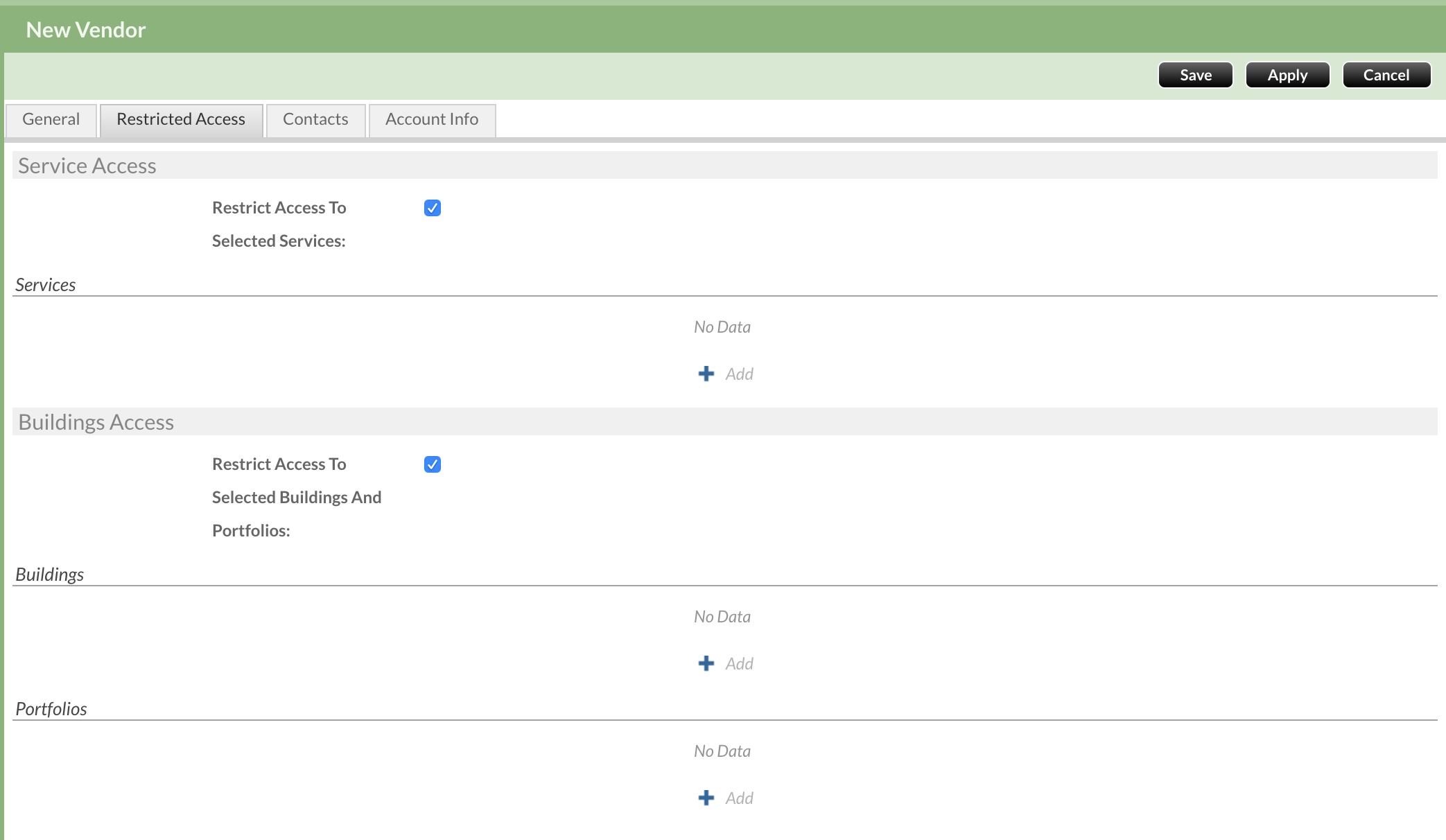 Restrict Access To Selected Services:
By Checking this box and +Add Services will limit this Vendor for specific services (Ie. Snow Removal) and will be the only choice given when that service is selected.
NOTE: If the Service you need it not listed you can create Services. Article HERE
Restrict Access to Selected Buildings And Portfolios:
Checking this box and adding specific Buildings and/or Portfolios will restrict the use of this Vendor for those properties only
Based on the criteria set above, vendors are selected to perform the work identified during unit/building inspections and Purchase Order Generation
Contacts:
In this Tab you can add the various contacts for the Vendor.
NOTE: Adding an EMAIL and making a contact DEFAULT will enable them to receive an email of an approved Purchase Order automatically

Account Info:
This section will enable electronic vendor payments (COMING SOON!)