Credit can be created in the system either manually or automatically, as a result of payment reversal.
Click on +New vendor Credit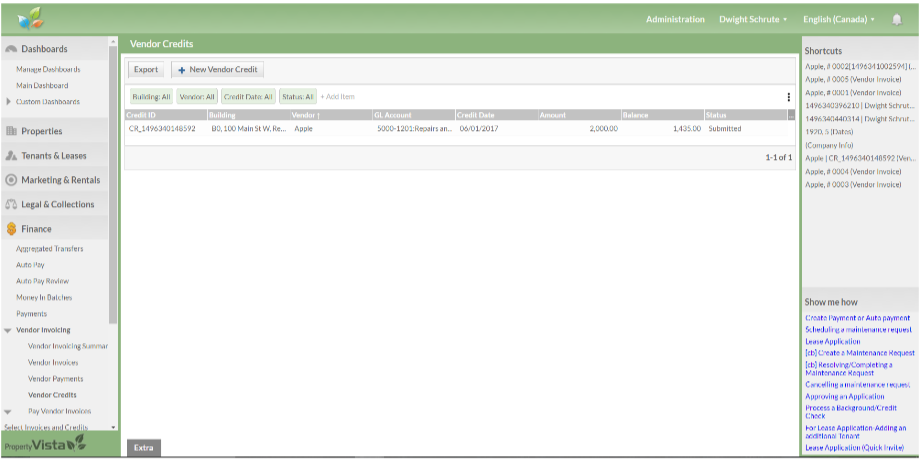 You want to create credit manually.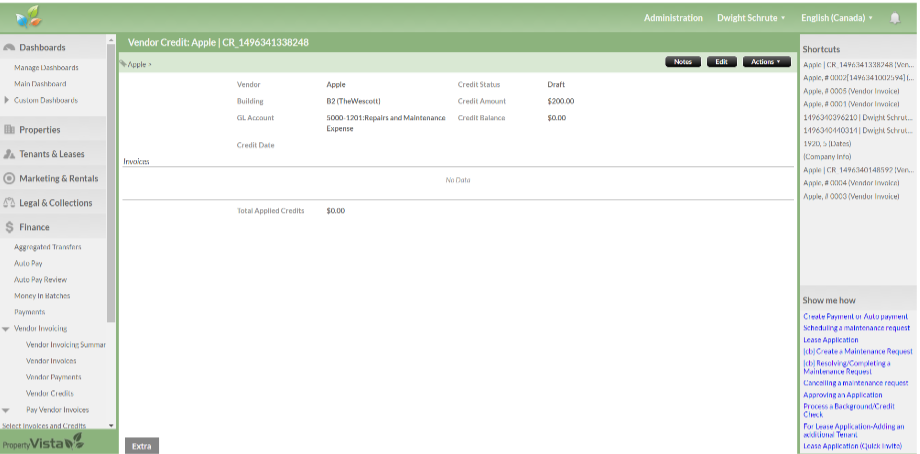 The following information is mandatory:
 Vendor.
 Building.
 GL Account. Available list of values is comprised of GL Accounts with GL Type being 'Expenses'.
 Credit Amount. During the payment process, you can apply part of the credit as well as the
whole amount.
It is highly recommended to use Notes to capture the reason for the credit.
Credit Date is empty, it will be populated with the date when you will submit the credit.
Credit Balance is set to $0.00.
Important notes:
1. While credit is in Draft status, it can be modified and saved.
2. Draft credits are not reflected in Vendor Invoicing Summary and cannot be used in the payment
process.
Once all information are entered, click save