Navigate to Tenants & Leases -> Leases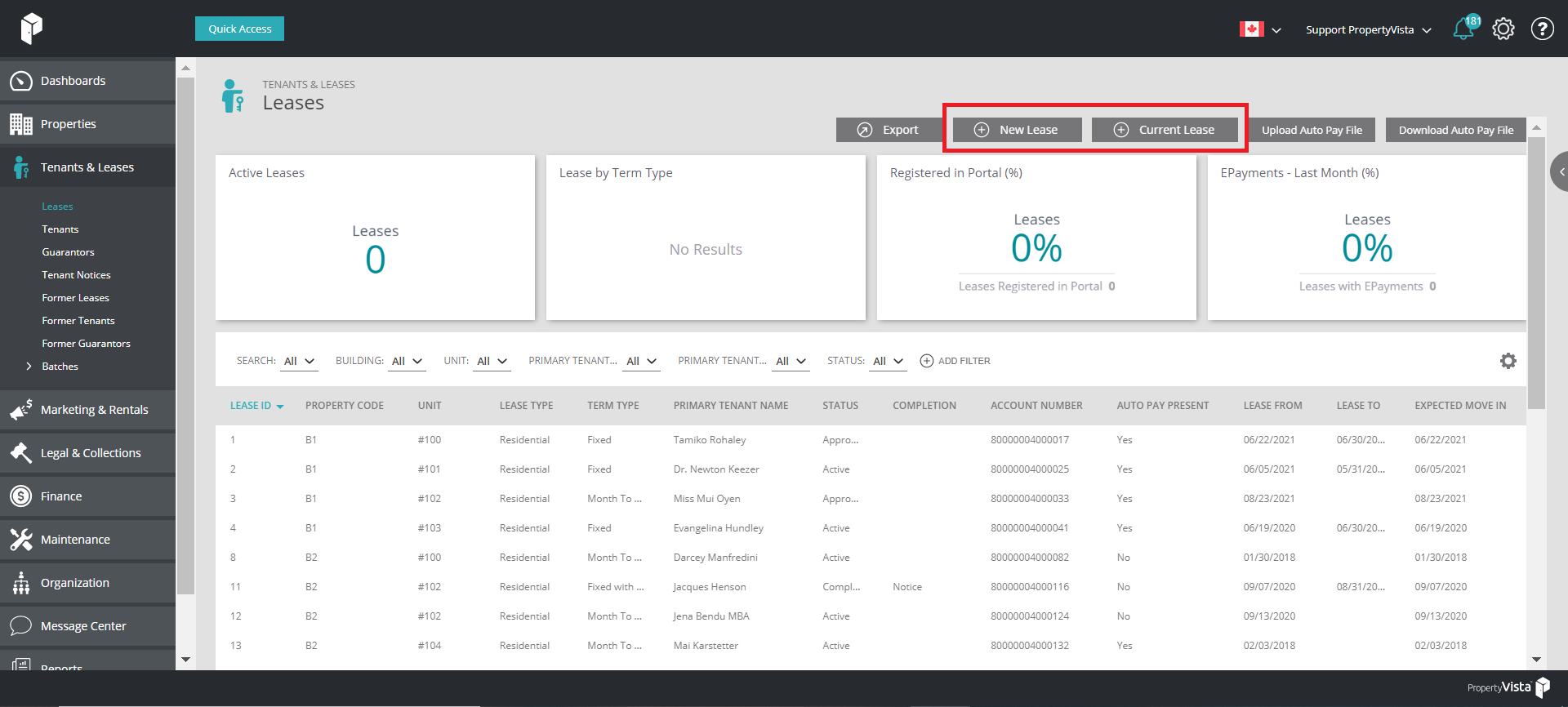 Current Lease
Used for adding leases for tenants that already live in the building. Typically used when setting up the system for the first time or when a new property is purchased with existing tenants and leases. In order to enter a current lease, unit status must be pending.

New Lease
The creation of a lease for a new tenant moving in for the first time. Typically a today or a future date. In order to create a new lease, unit status must be set to available.

Once the Lease has been created, and the information 100% correct, press 'Save'. To begin the activation of the lease, navigate to Actions -> Activate, and the billing system will start.