This document will serve as the agreement between Payroc and the Merchant in order to establish direct bank.
Agreement (Page 1)

The initial segment of the document contains the date of agreement and name of the Merchant in the red boxes, respectively.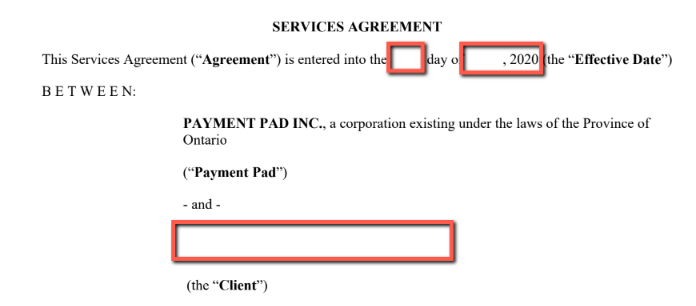 Read the agreement's points(?) from 1 to 13 thoroughly.

Agreement (Page 5)


Schedule A (Page 6)
For Schedule A fill out your main office address, primary telephone number, fax and email