Your tenant needs an email invitation to access the tenant portal? No problem, follow the steps to send the invitation email to your tenant.
STEP 1: Navigate to Tenants & Leases → Leases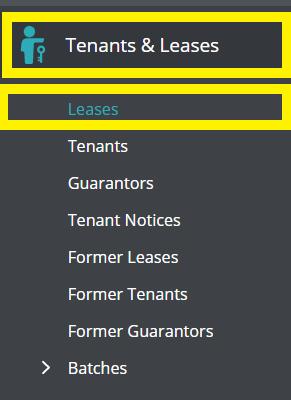 STEP 2: Select the Lease in question

STEP 3: Select Actions→ Send Mail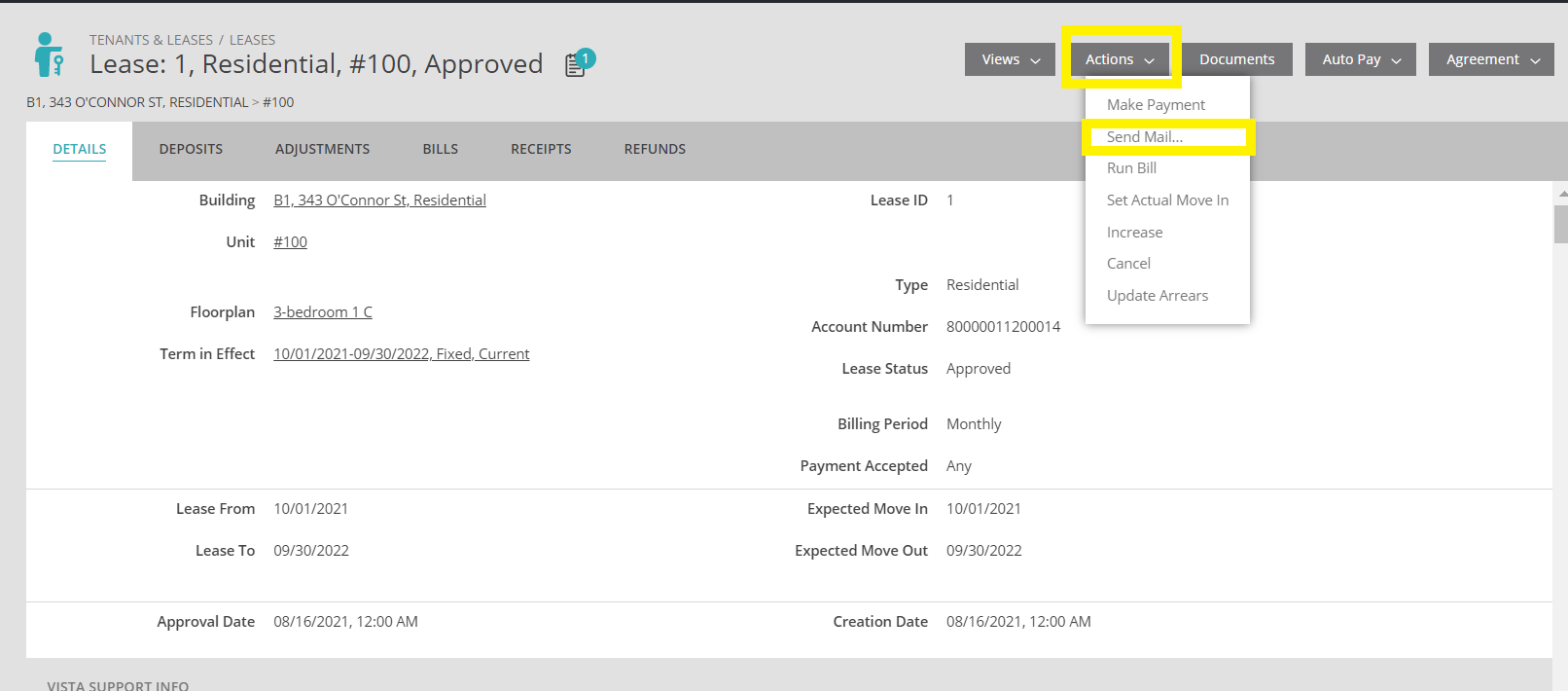 STEP 4: Select Recipient(s) → Send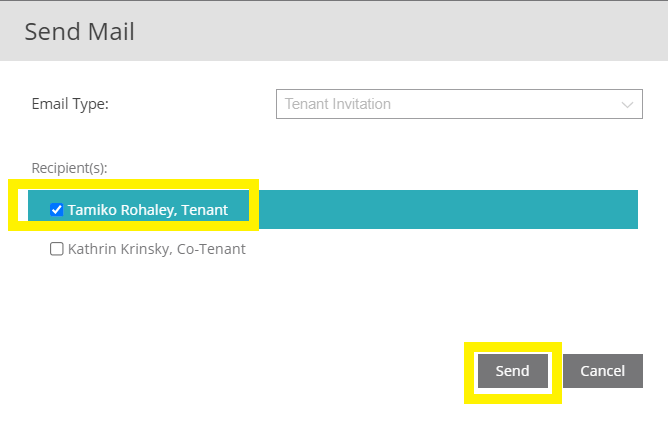 The invitation is now sent to the tenant's email address.
The template of the Tenant Invitation email can also be edited. Please follow the steps below to edit the template.
STEP 1: Navigate to Administration → Policies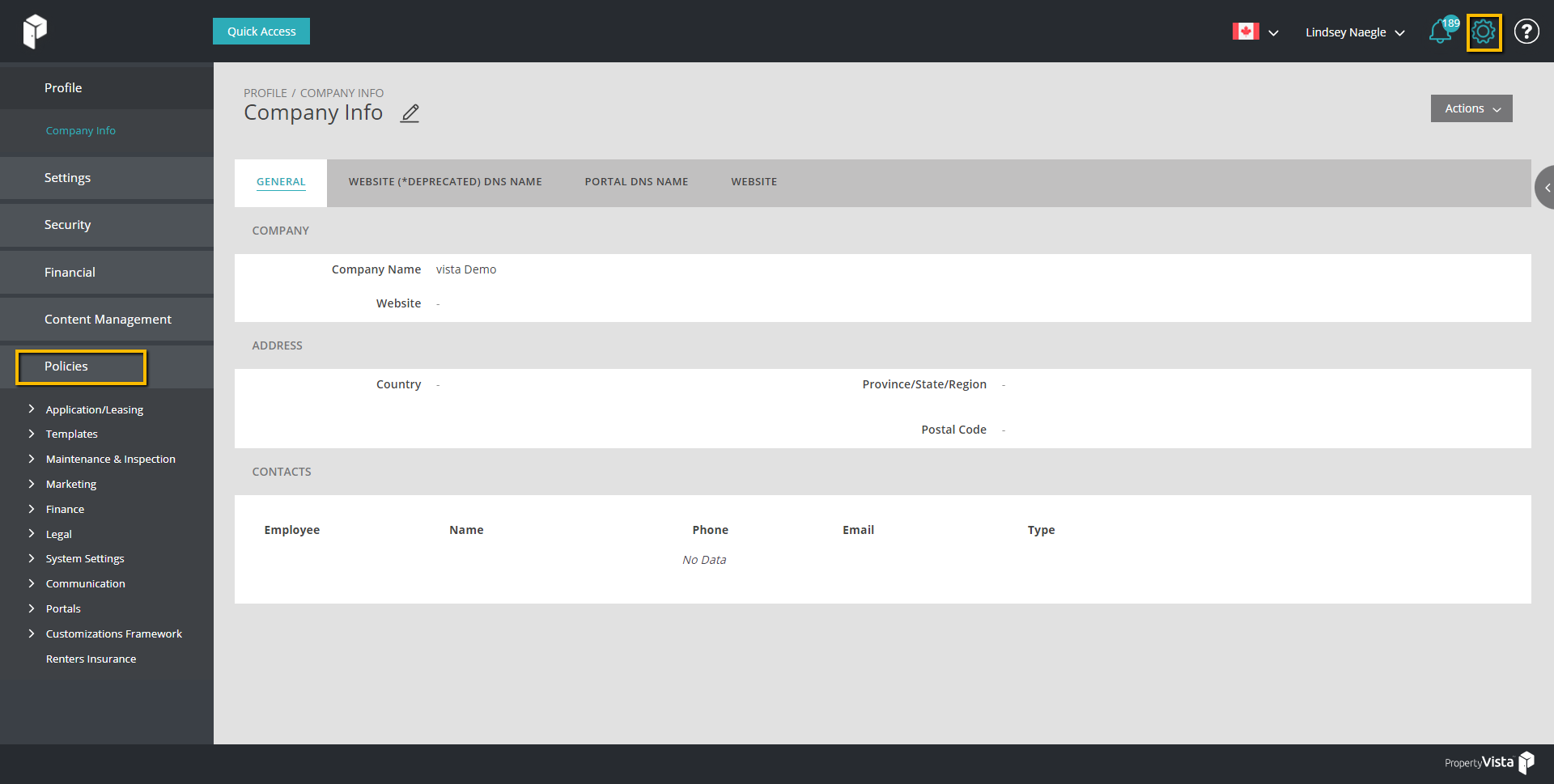 STEP 2: Select Templates → Email Templates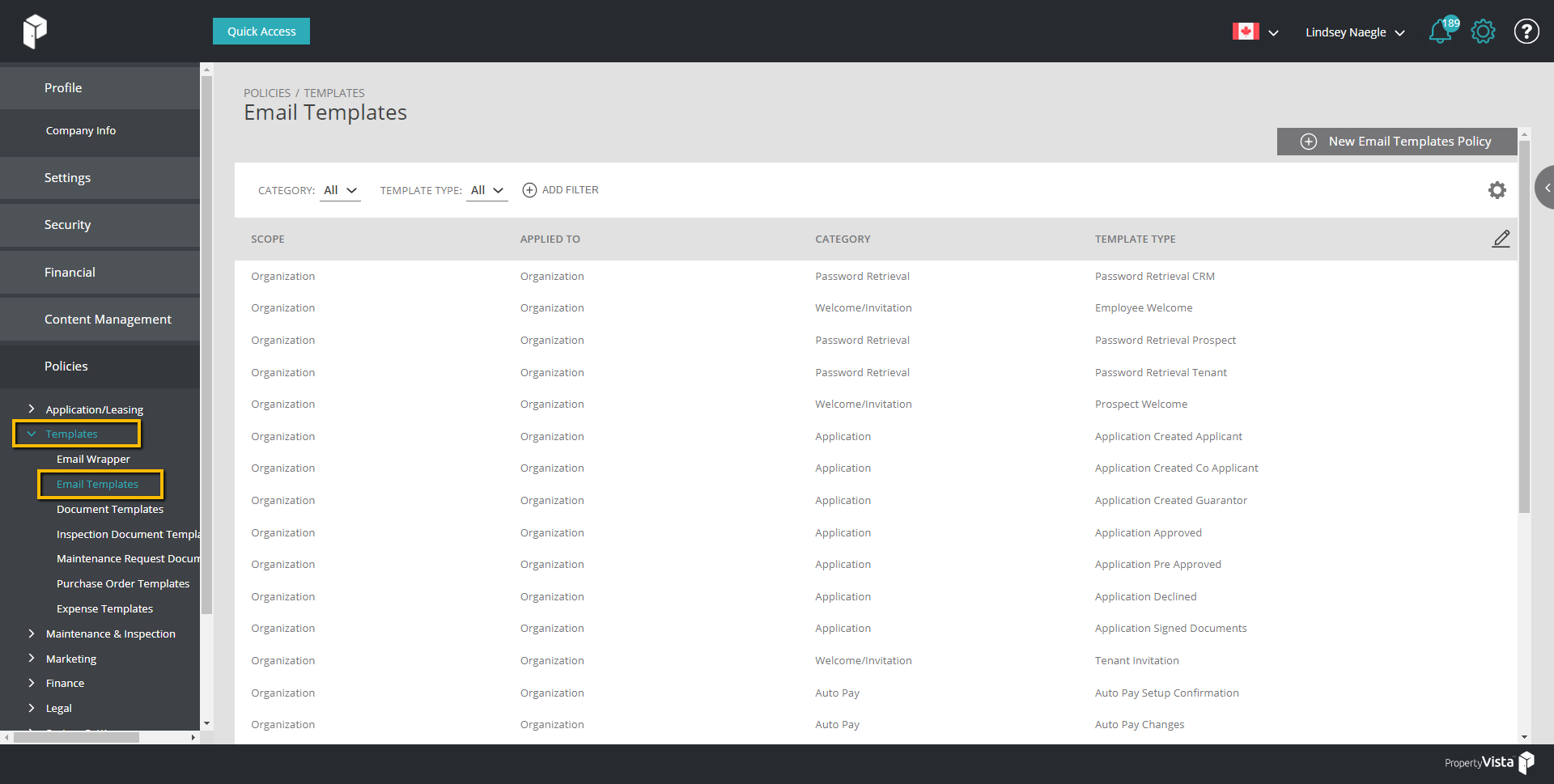 STEP 3: Select the template; Tenant Invitation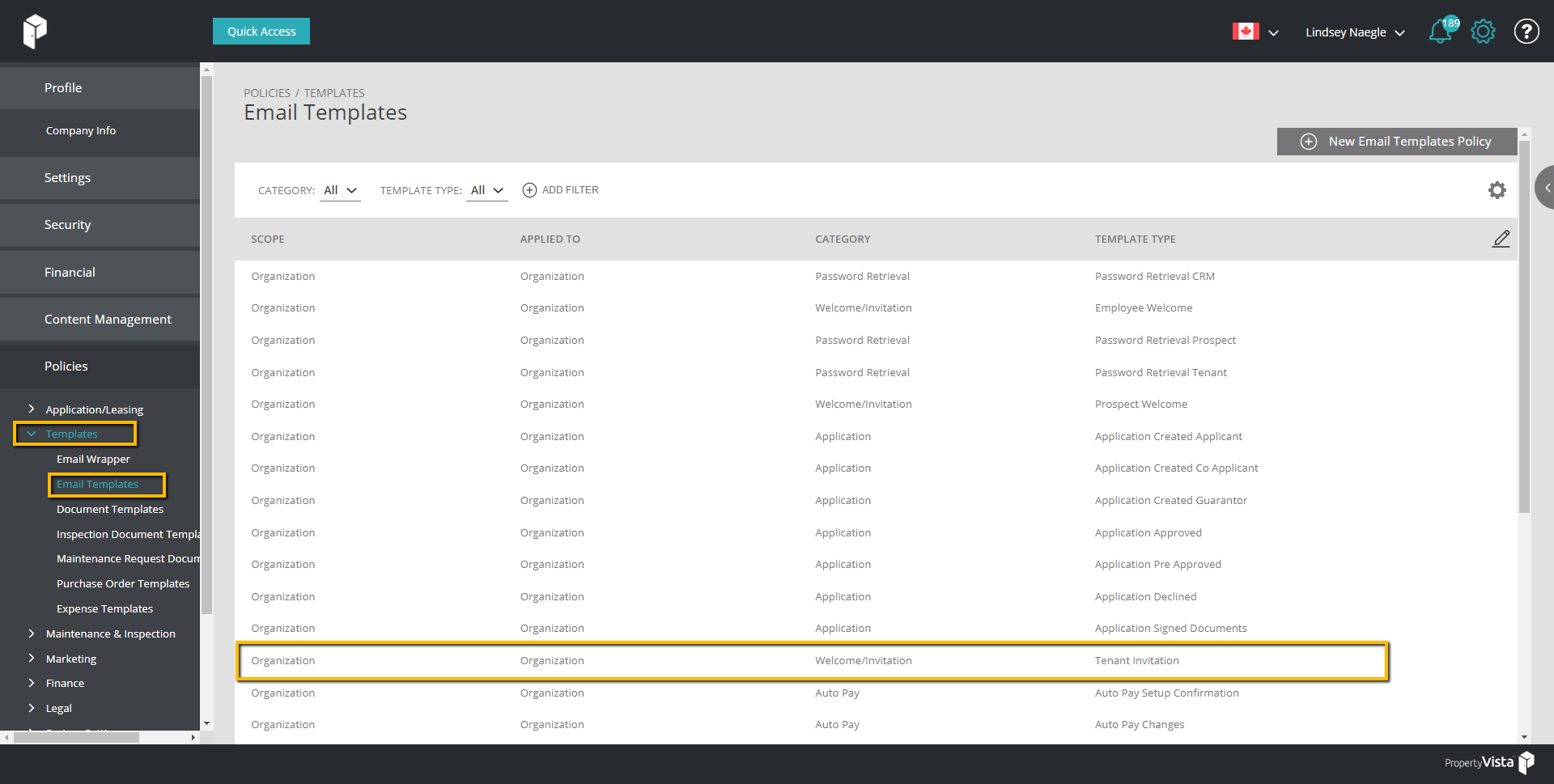 STEP 4: Select the edit button to make changes to the default template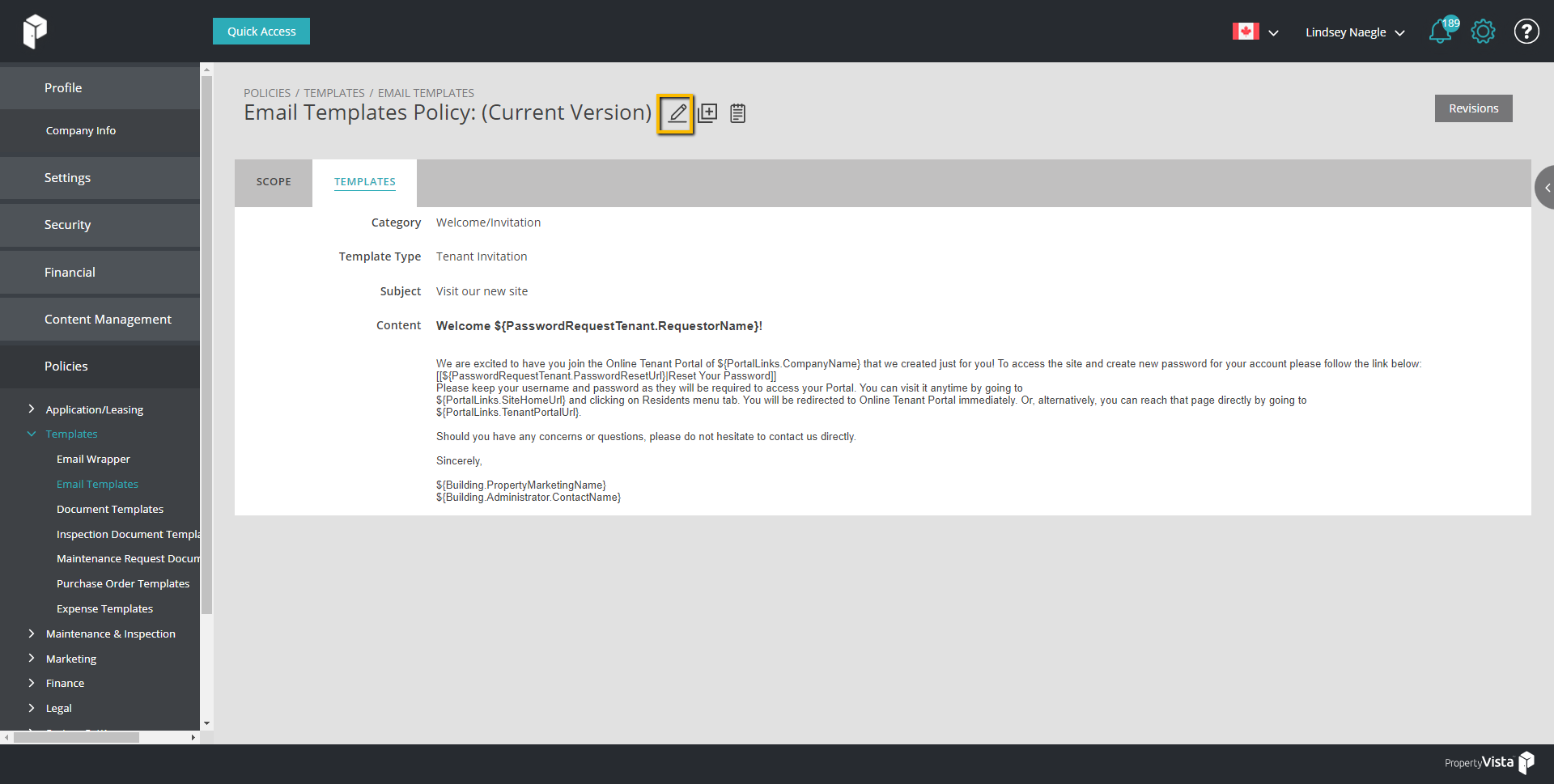 STEP 5: Select Save to save your changes → Save as New Version or Save as Current