To add a new unit of measure in your inspection, you will have to follow the next steps.
Go to ADMINISTRATION -> SETTINGS -> MAINTENANCE & INSPECTION -> INSPECTION OBJECTS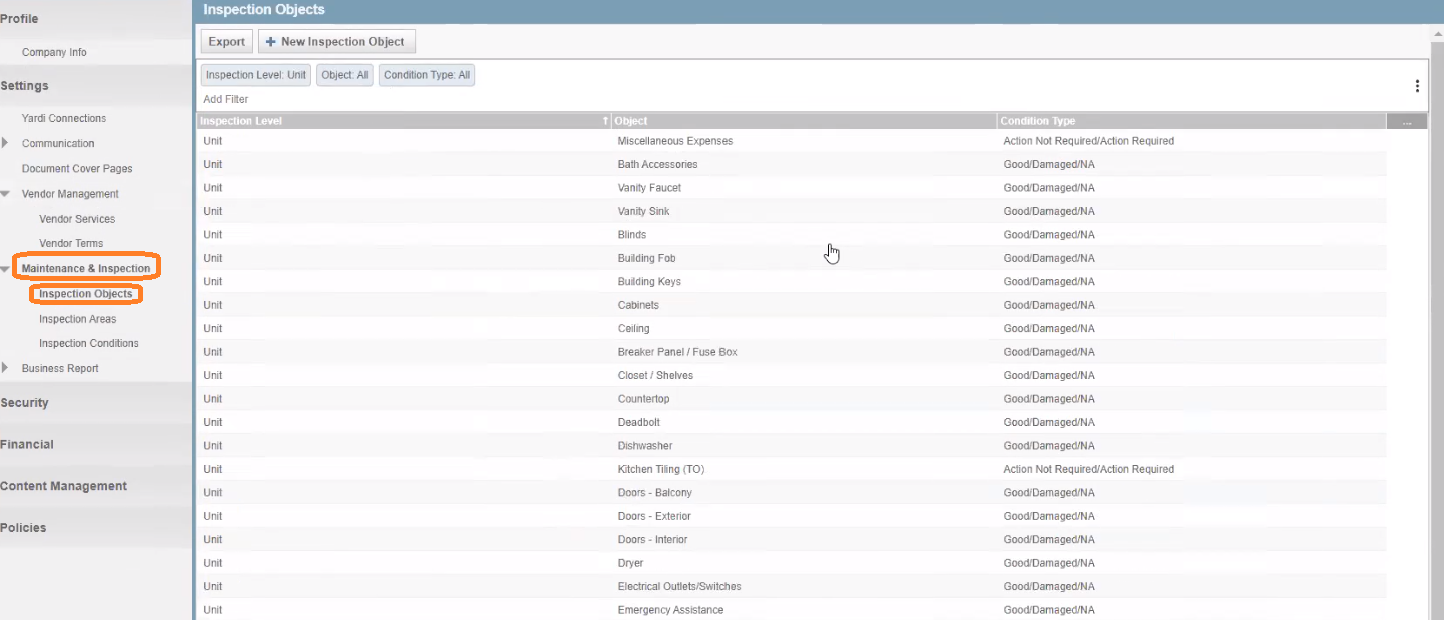 Then select one object item in the list. The following example uses the 'Floor Tile - Kitchen'.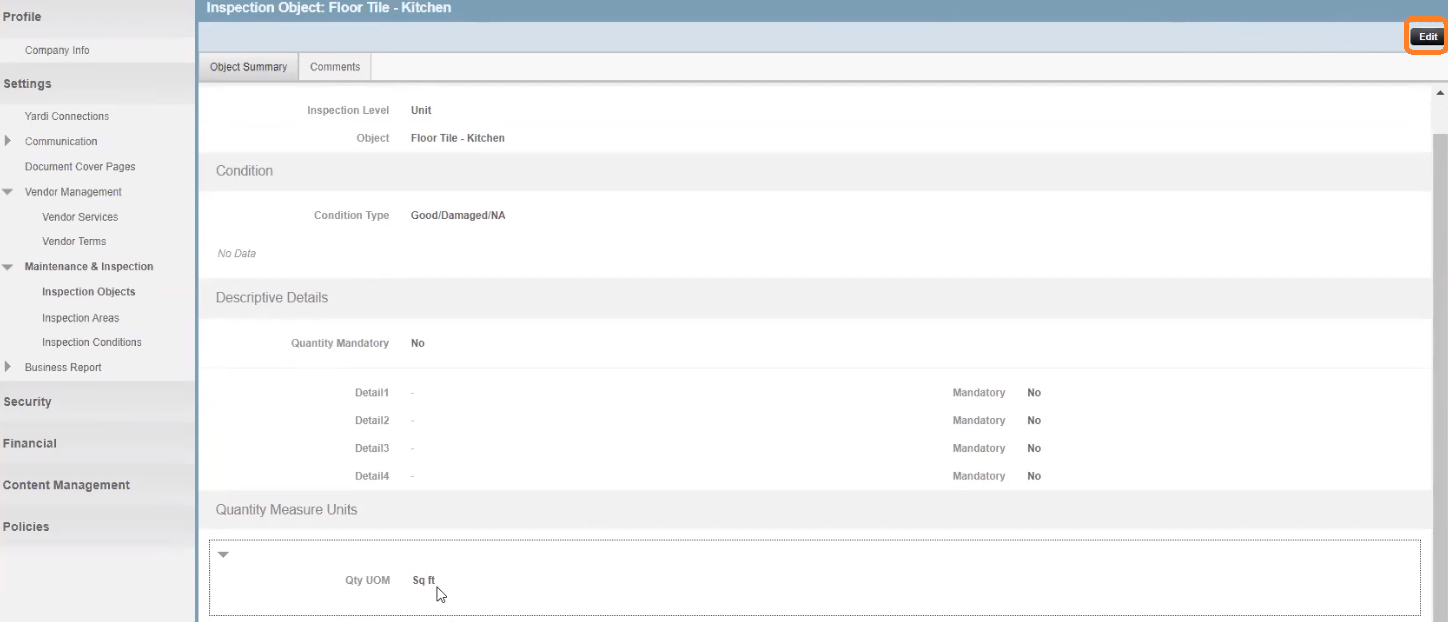 Select EDIT and modify the Quantity Measure Units. An example could be Sq ft for carpets.