One of the most important assets Lead Managing provides to Users is Tracking Phone Lines. These phone lines can be placed in Ads, and will be routed to an Agents phone, Auto Attendant, or Ring Group.
Tracking Numbers will be set-up and provided by our Support Team. Once they are set-up, users can easily update the Target Number as needed.
To do so, you will need to click on the Tracking Numbers panel in your Settings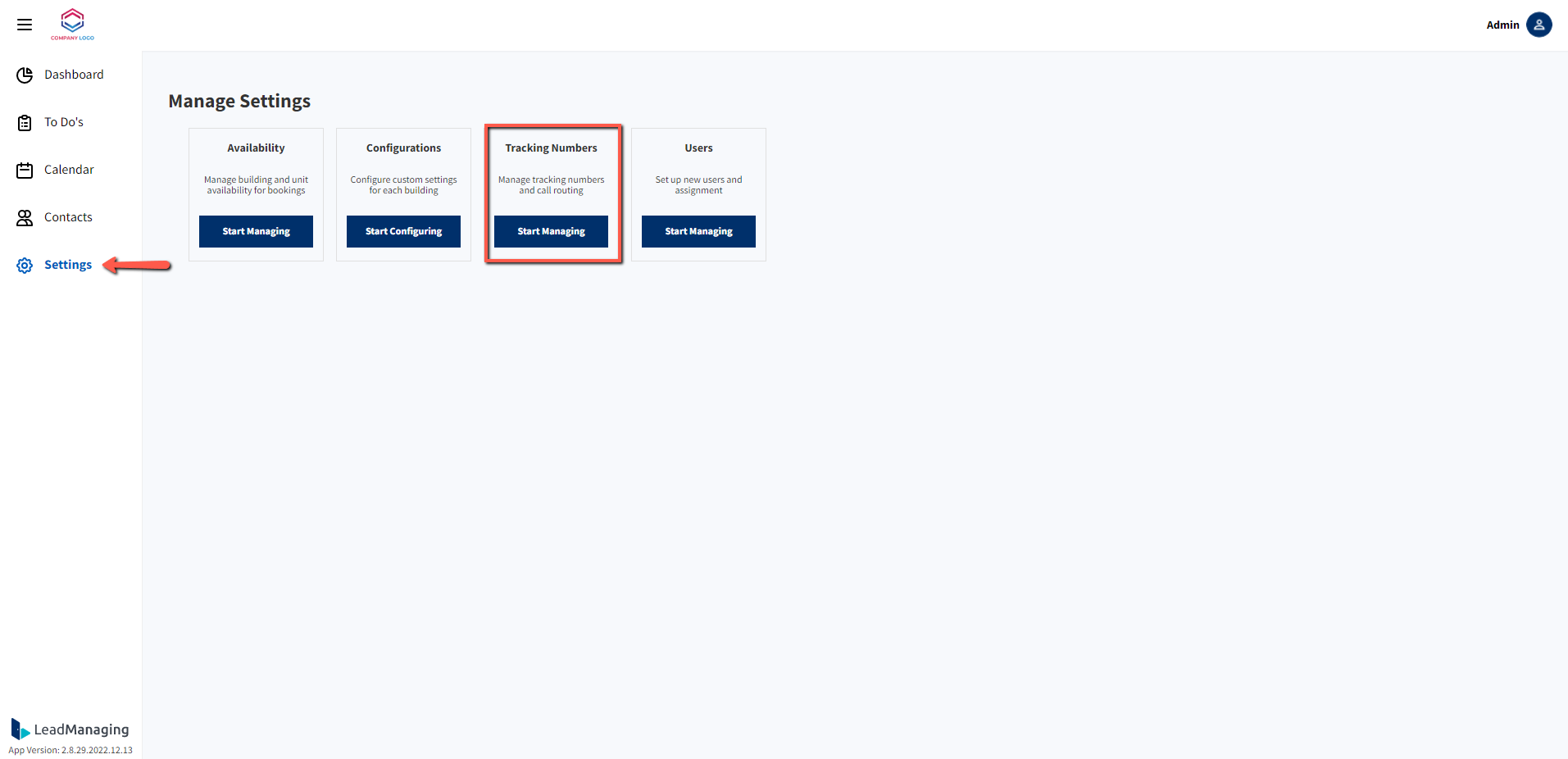 You will now be looking at all the Buildings that have active Tracking Numbers within your environment. you can select one or multiple properties, and click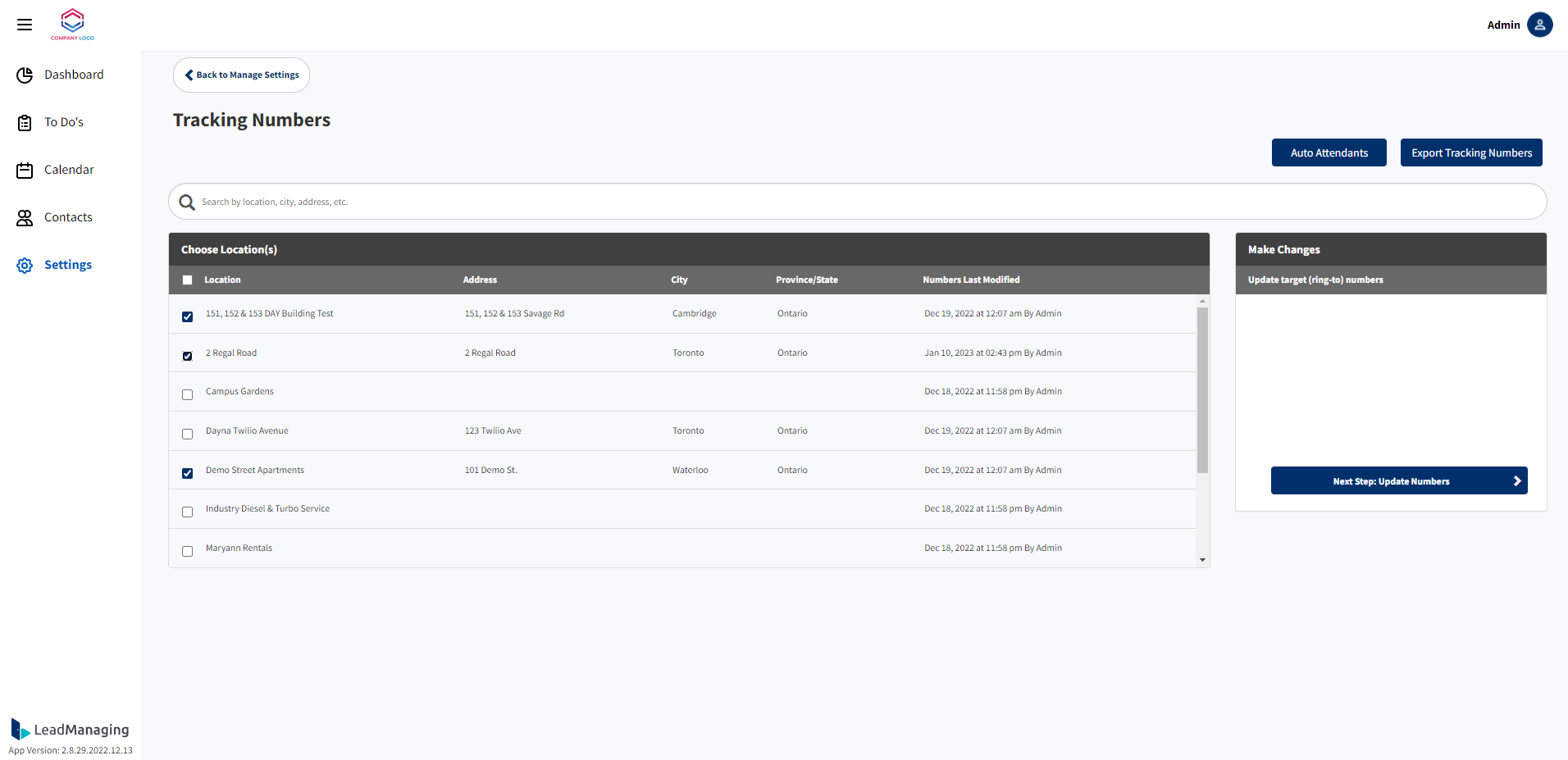 You'll now see your selected Properties, and their ILS-specific Tracking Numbers listed. to update the Target Number, simply input the new number (without -'s or ()'s).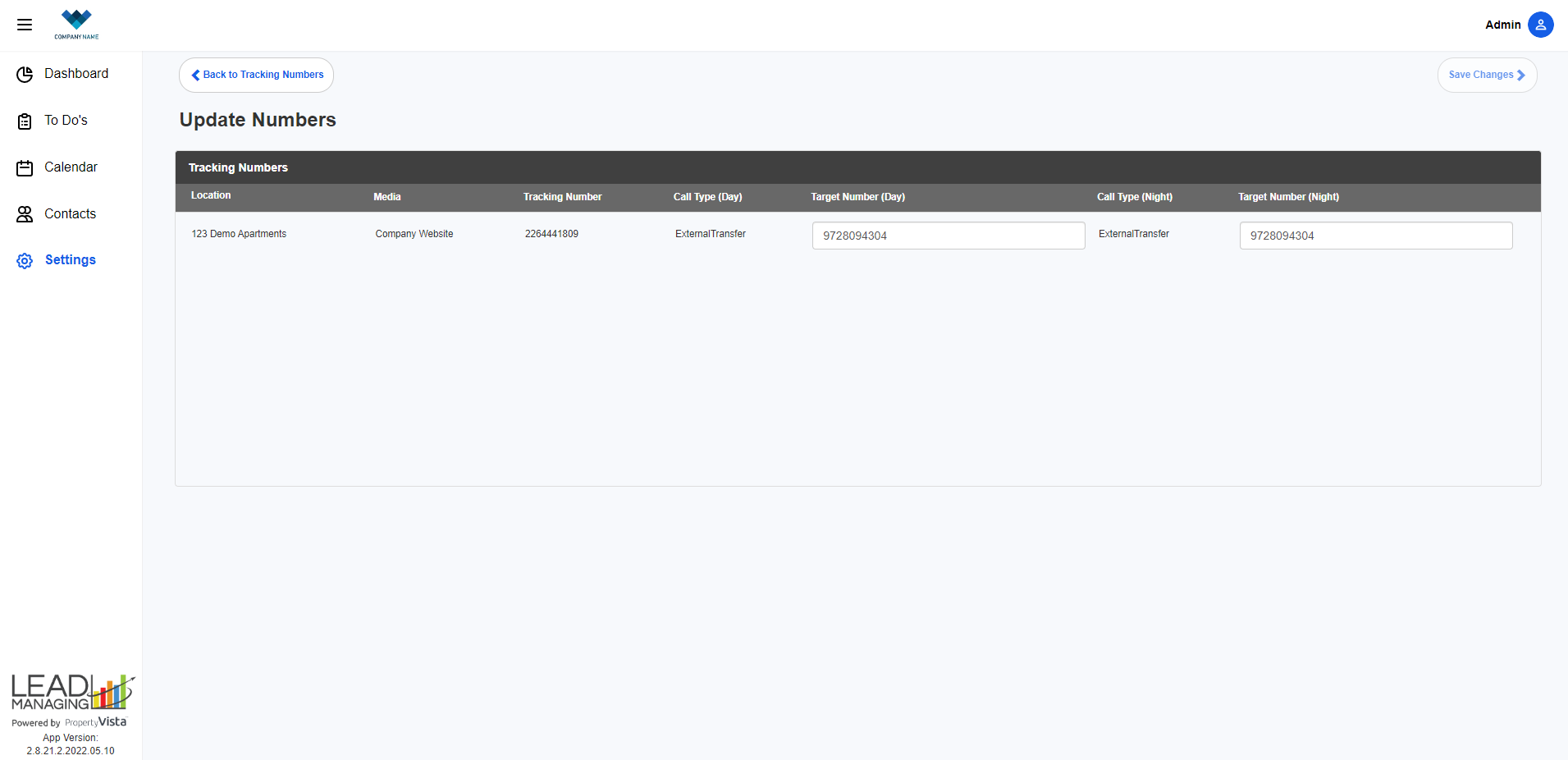 Updating multiple Target Numbers at the same time can be made easier by Using the Tab button on your keyboard, and pasting the Target Number (crtl + v) into each field.
Once complete, click on

to have your changes take effect