One of LeadManagings best features is it's booking functionality, which is all done by the Prospect Booking Form.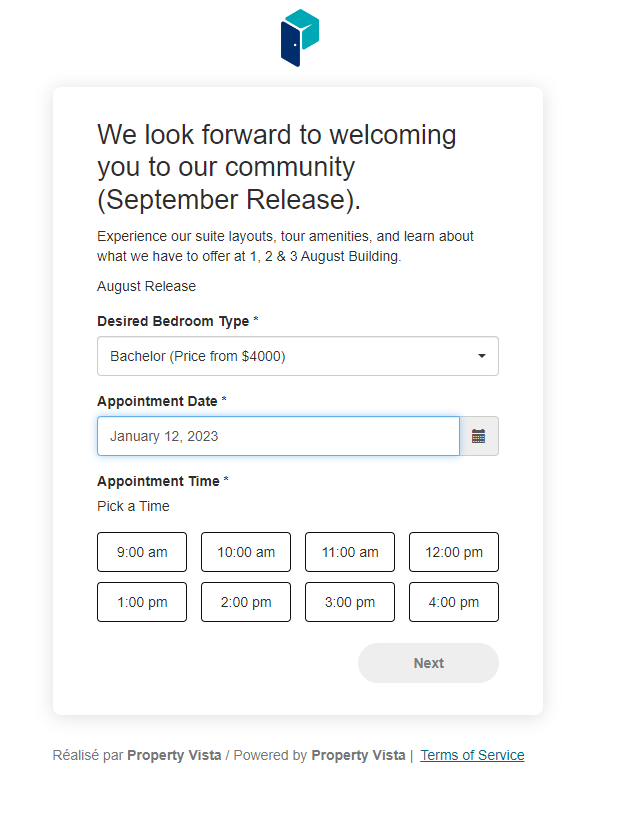 Before offering Appointments for the Prospect to select, The Prospect Booking Form is going to take 3 things into account:
The Building Hours
The Building's Booking Intervals
The Agents Calendar Availability
Building Hours
Building Hours are done in the Configuration Panel of your Settings, and would dictate what time Appointments will be offered between.
Booking Intervals
Booking Intervals are edited in the Configuration Panel of your Settings as well, and dictate Appointment length, Prospect Booking Restrictions, and whether Multiple Appointments can be done together.
Agent Calendar Availability
The final check will be the Calendars of Agents assigned to the Building. This is to ensure Prospects do not select a time an Agent would not be available for. If the Agent has input any blocks in their Calendar, or any have been pulled in from Outlook, this may be why times you expect to see are not appearing on the Form.
Should you still not see the Times you expect, our Support Team is available for Assistance at helpme@propertyvista.com