Part of what makes Lead Managing so powerful is it's reporting features. Navigating to the Application and viewing the desired Report is easy enough. However, LeadManaging is capable of emailing your desired Report to you (and your team if you want) on a recurring basis.
Regardless of the Report you are viewing, there will be an
button we can take advantage of just above our report Filters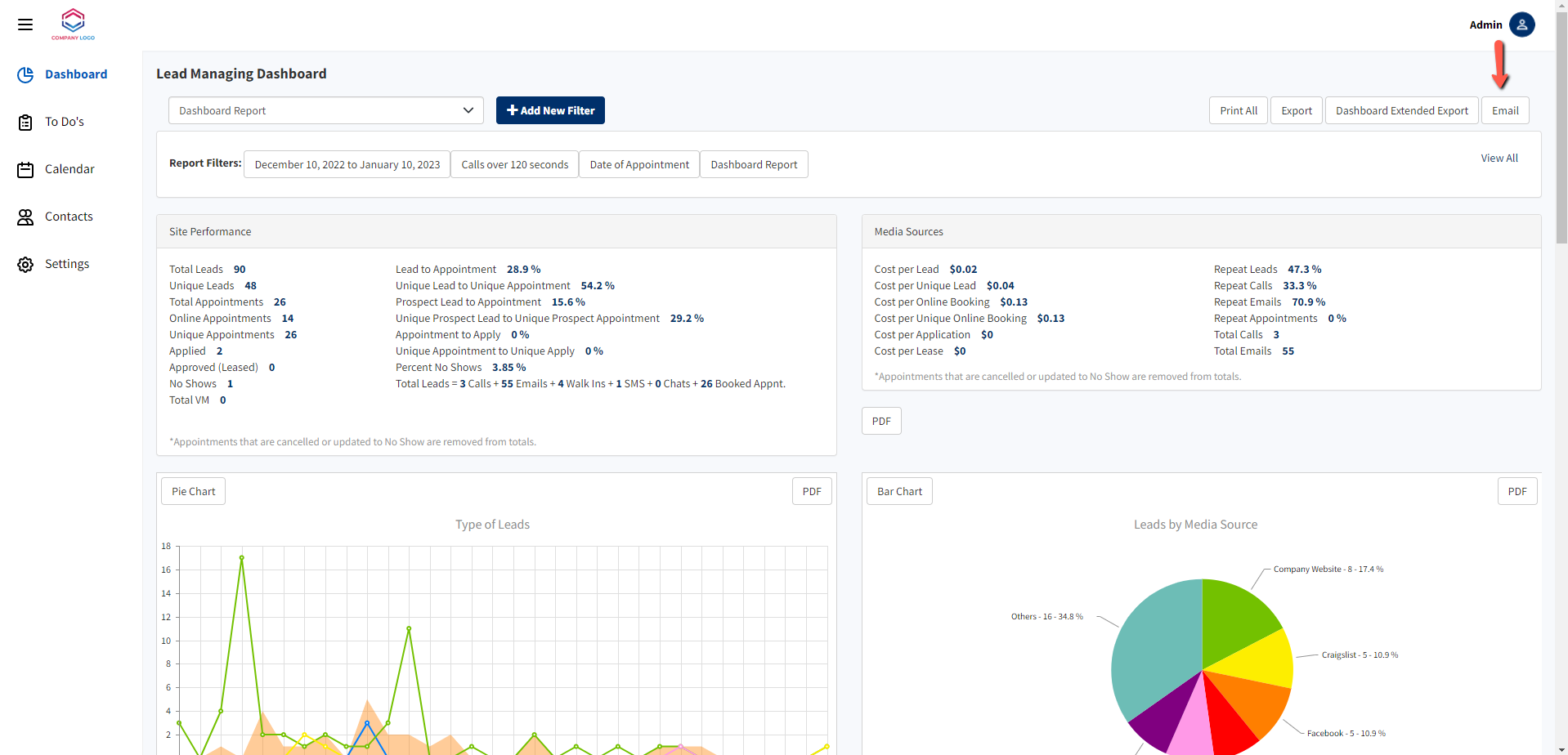 Once clicked, a modal will appear where you'll first have to select the report Format.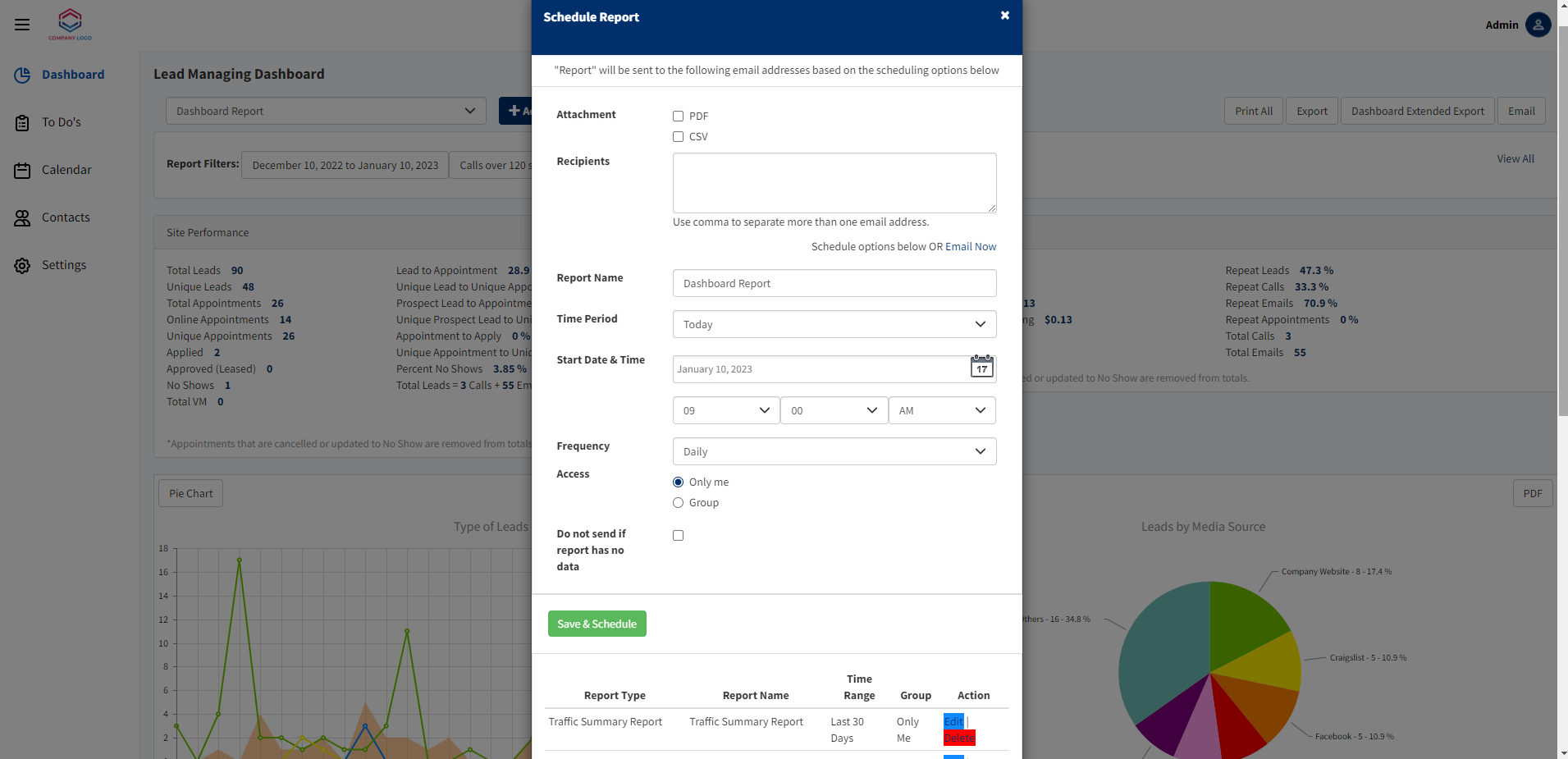 If you are simply viewing the Report, the PDF type should be sufficient. If you plan on interacting with the data you see in Excel, the CSV type would be best.
Recipients are added in the recipients field. If there is more than 1, please be sure to separate each email with comma and space. You will also have to select 'Group' in the Access field.
If you want to customize the name of the report, you can do so in the report Name field
Next, you will select the time period the Report should cover. Do you want to see Data from yesterday, the last 7 days? Please select the appropriate option based on your needs.
You will then have to specify when this report should start sending.
Finally, you'll select the Frequency at which this report should be sent to you.
You can now click

to set-up your report to be automatically emailed to you on a recurring basis.