Now that you have learned about what LeadManaging is for and what it can do, it may be beneficial to visit each page, what is on it, and how to use.
Dashboards Page
The Dashboard Page is where the various Reports LeadManaging provides are available to view and manipulate as needed.
**It is worth noting that, depending on your Property Management Company's User Groups, some Users may not have access all reports, or to this page at all.
On the Dashboard page, all reports the User has access to are accessible through the dropdown menu near the top of the page. Selecting the Report you wish to view will trigger the page to change to the selected report automatically.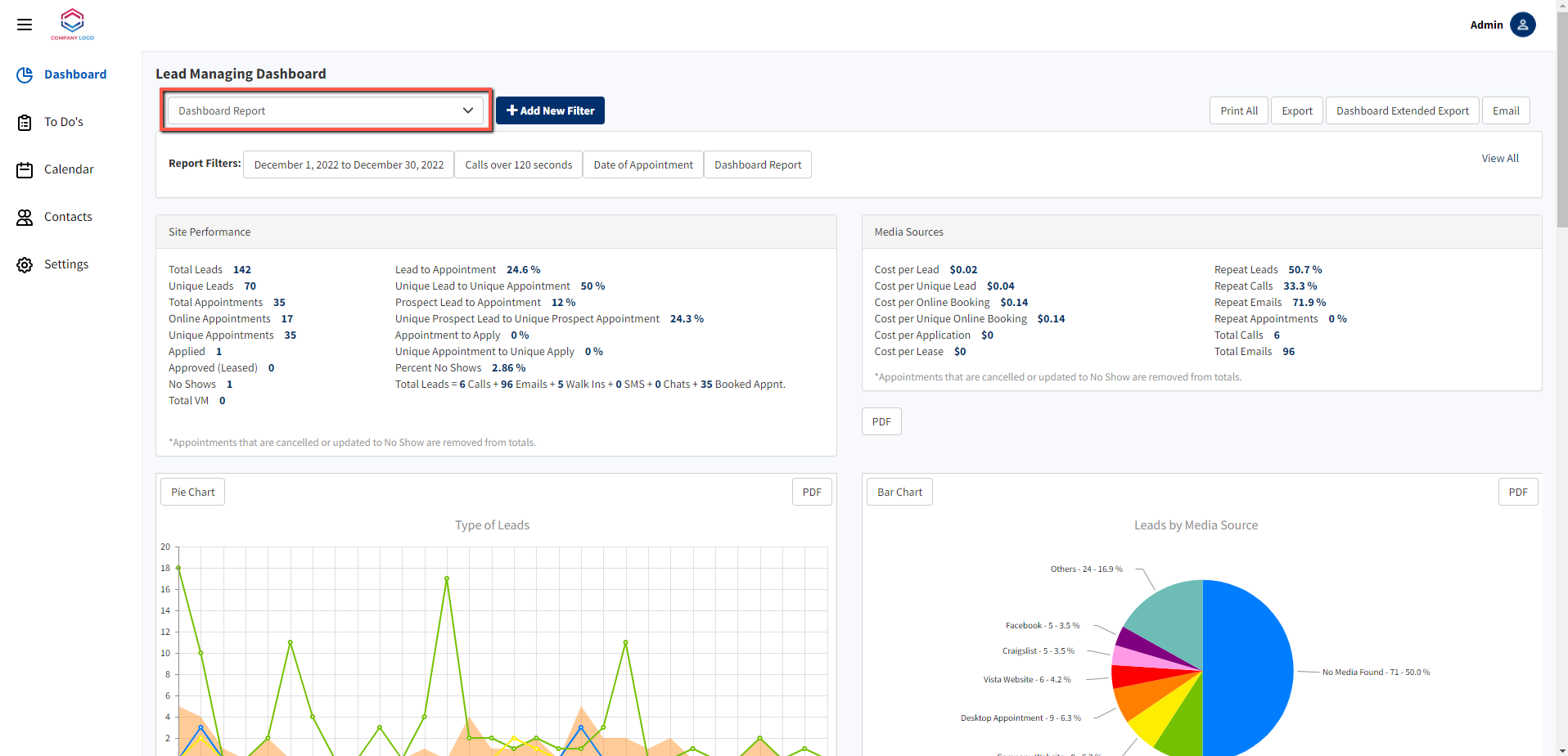 Information displayed on the Dashboard report below is all based on the Report Filters, which are shown just below the Report Type. Filter can be added by using the Add Filters button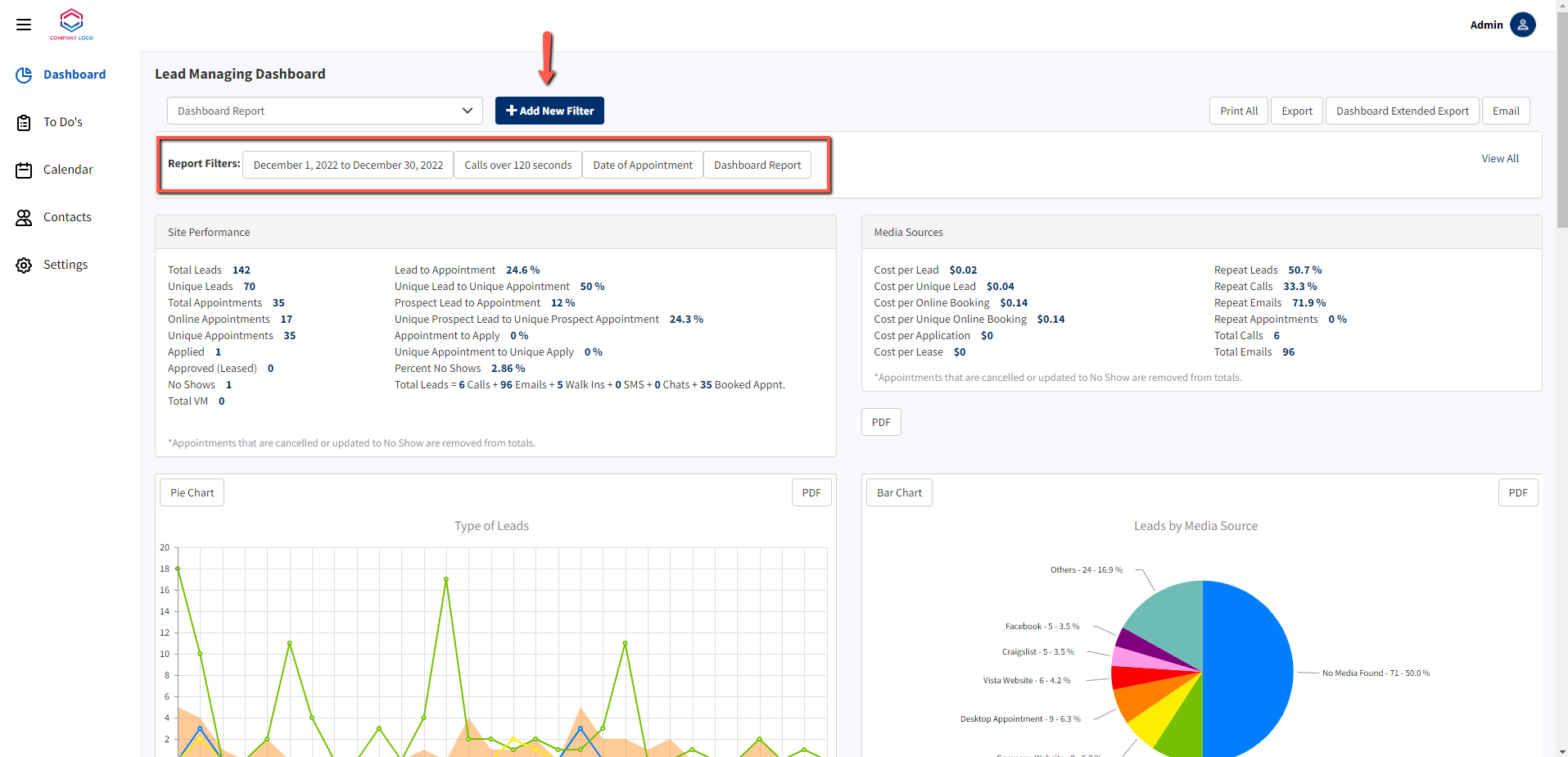 Further Reading on each report can be found here
To Do's Page
The To Do's Page is where Leasing Agent will have all of their Leads queued for processing. Any Calls to Tracking Numbers, or Emails to Tracking Email Addresses will be logged here.
Similar to the Dashboard page, Leads shown here are based on the Filters. As your Leads start to queue up into multiple pages, these Filters can be helpful in decluttering your To Do list.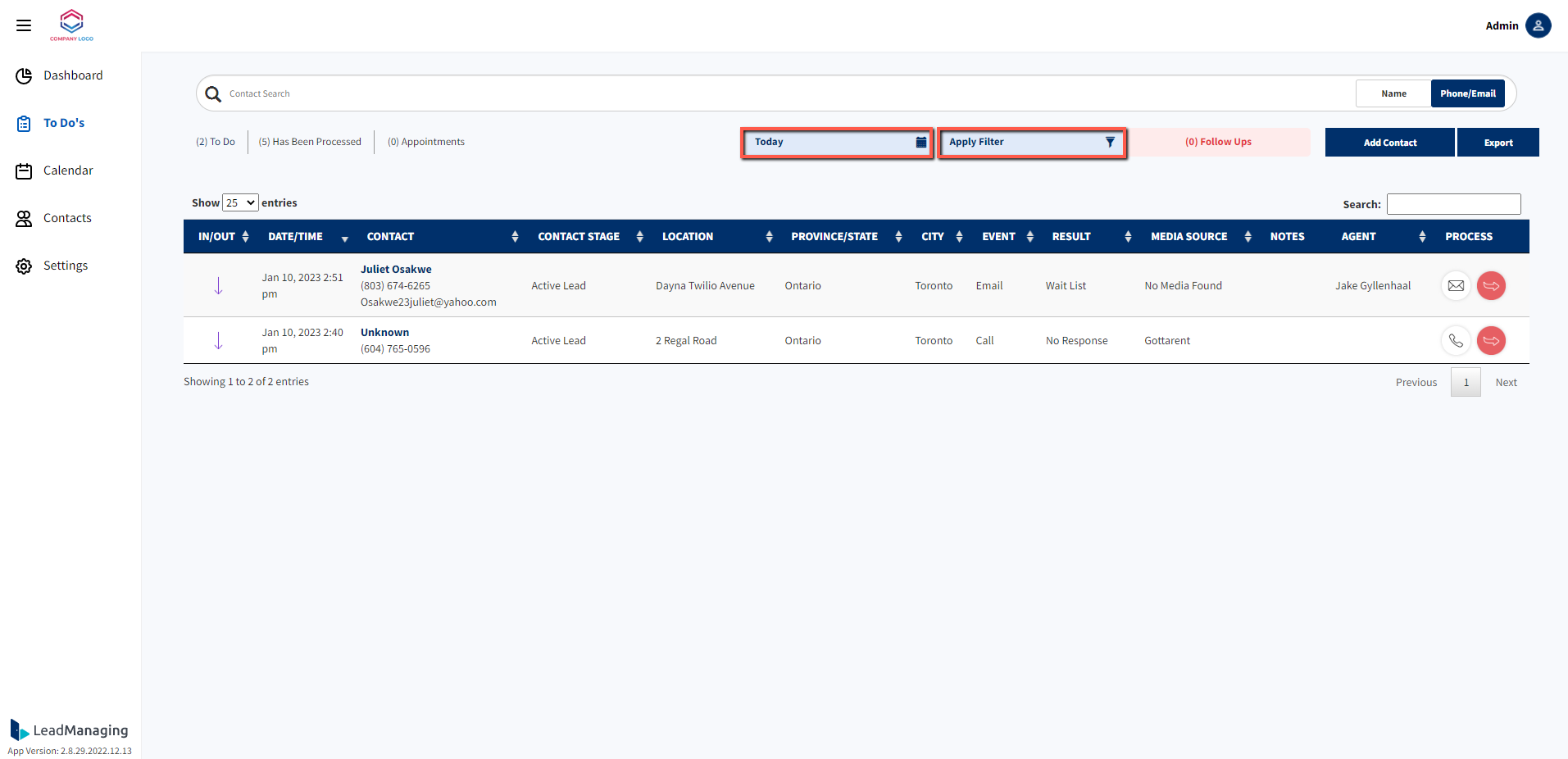 Once a Prospect inquires and is Processed, they will be identified in the Application if they inquire again in the future. This will provide your agents with more information to work with, and will ease the flow of processing your Leads
As Leads are Processed, they will move from the To Do section to the Has Been Processed Section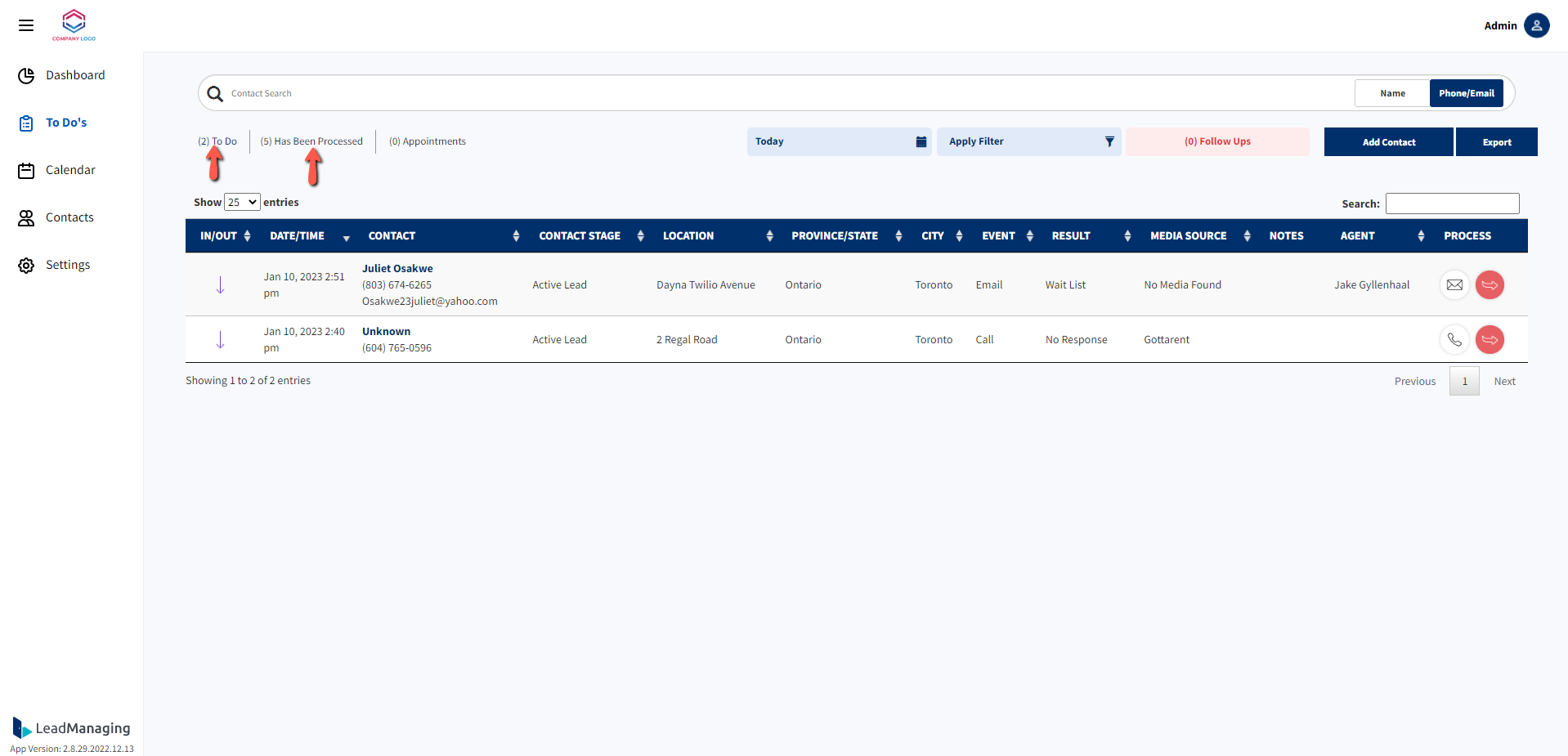 Calendar Page
The Calendars page is where Leasing Agents can keep track of their Appointments for showing or tours. The Employee would have their own Calendar, and Calendar for their assigned Buildings, so they can see Appointments other agents have.
The Calendar page is also so employees can block off their Calendars as needed. Adding blocks into their Calendar would ensure they are not booked at a time they'd be unavailable.
Contacts Page
The Contacts page is keeping track of all your Contacts in LeadManaging. Individuals who have inquired will all be listed here, based on the Dates Range and Filters. This page can be used to search for individual Prospects, or export a bulk file of all your Prospects.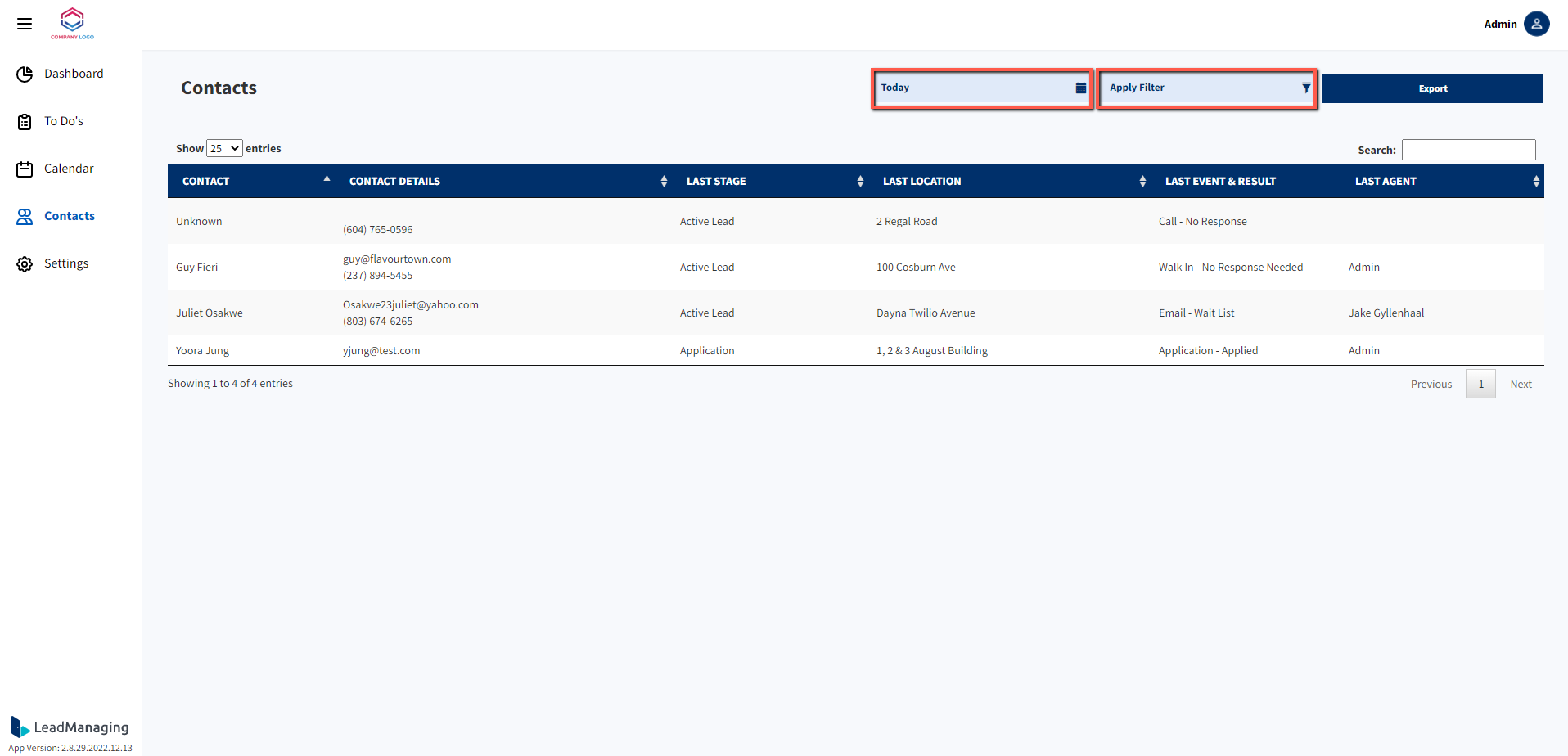 Settings Page
The Settings page is where Users will come to perform any Building customizations. On this page, there are 4 Panels Users will be selecting from:
Availability
Configurations
Tracking Numbers
Users
Availability
In the Availability Panel, Users will be able to retrieve Booking Links to post in Ads, as well as toggle between Vacancy and No Vacancy. This can be done on the Building Level, or to the individual Unit Type within a Building.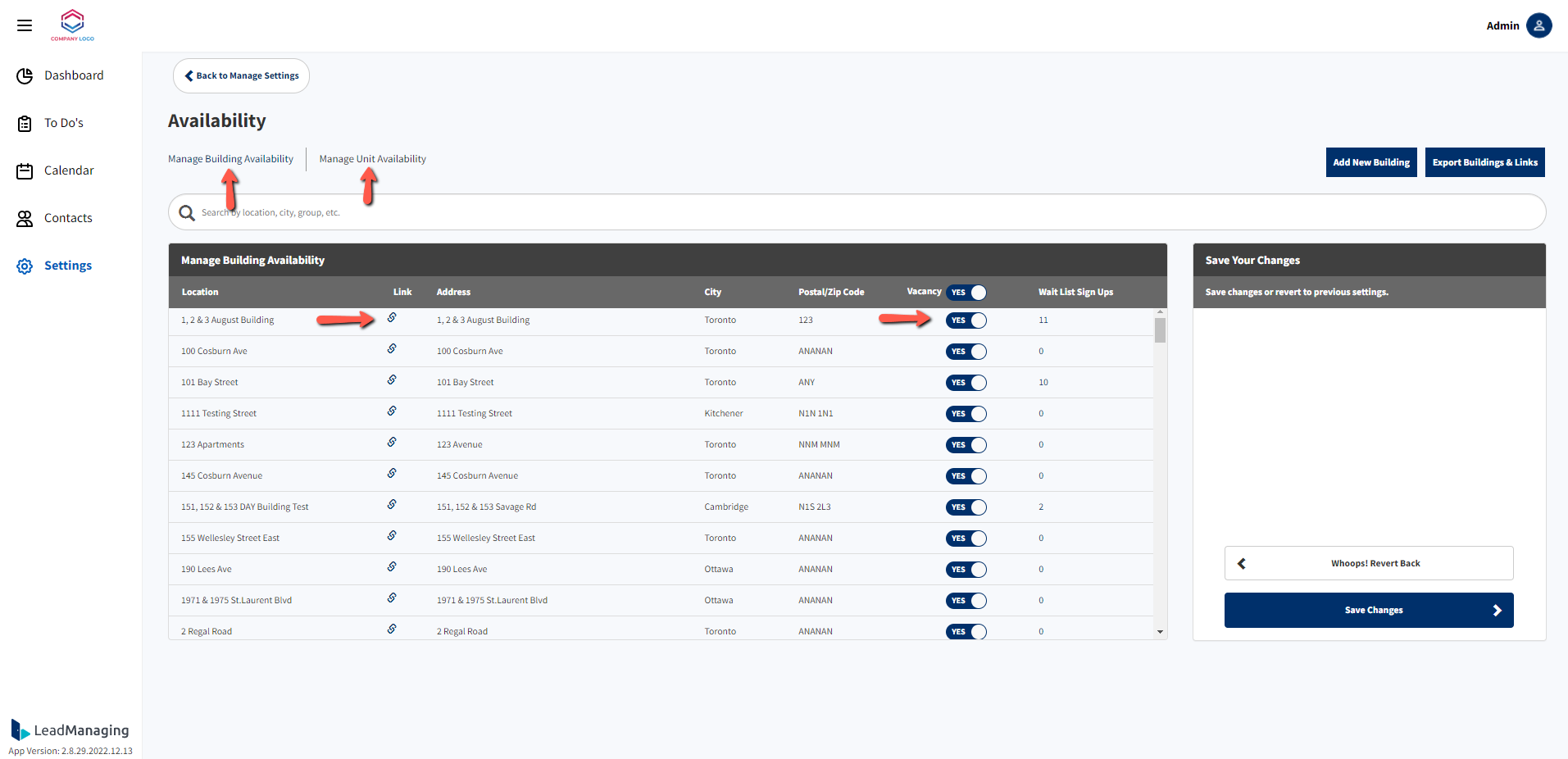 Buildings or Suites that have Vacancy set to 'Yes' will direct Prospects to the Booking Form when they click the Booking Link.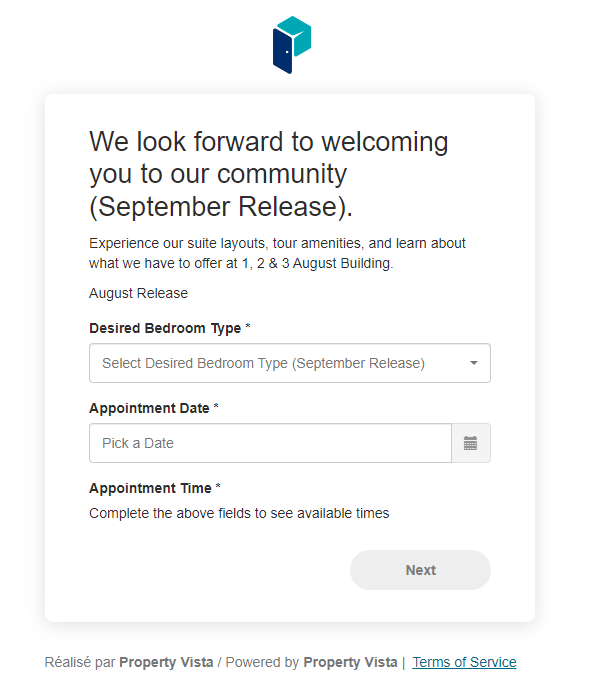 Buildings or Suites that have Vacancy set to 'No' will direct Prospects to the Waitlist Sign-up when they click the Booking Link.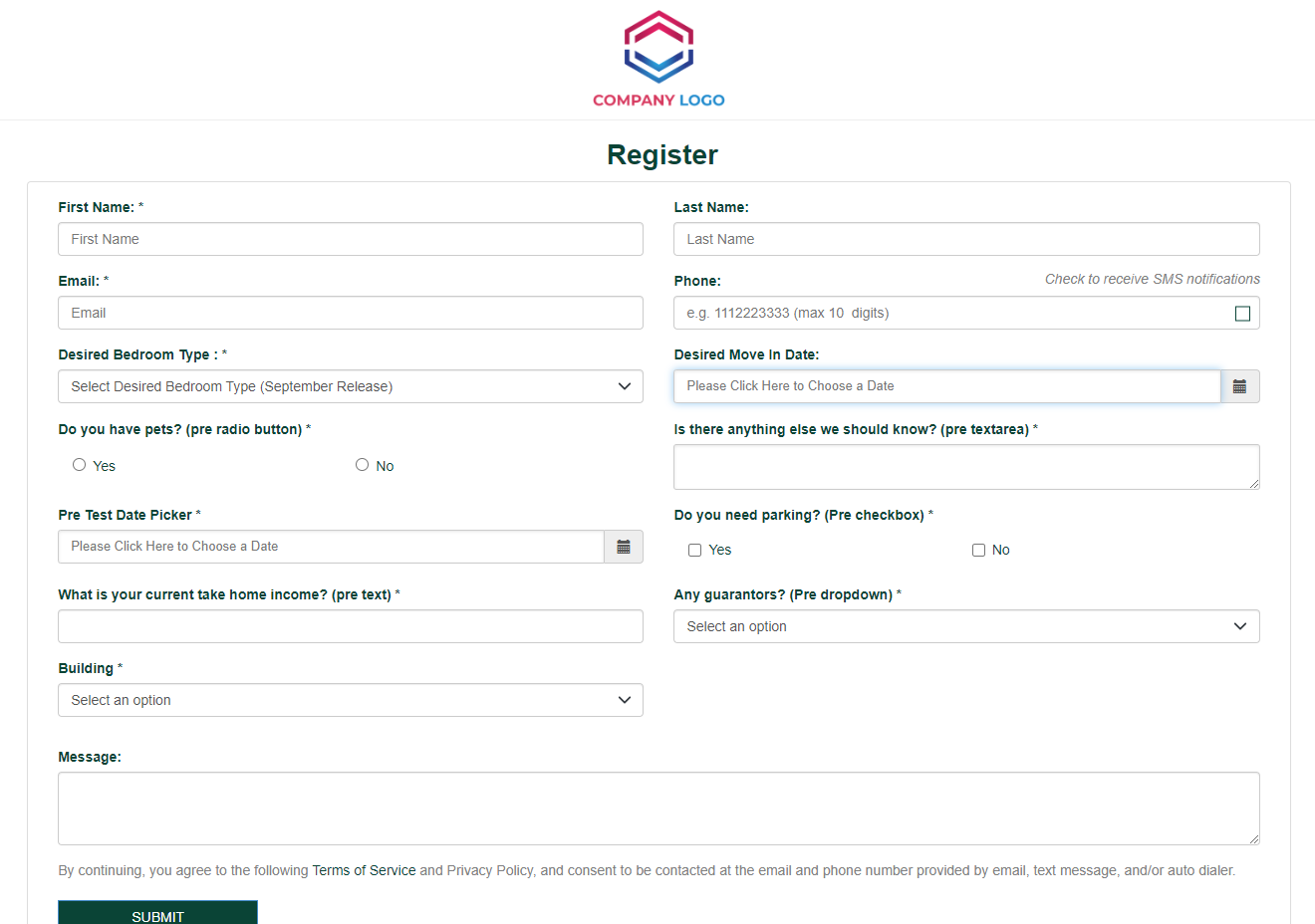 Waitlists can be accessed by clicking the Number in the Waitlist Sign-up column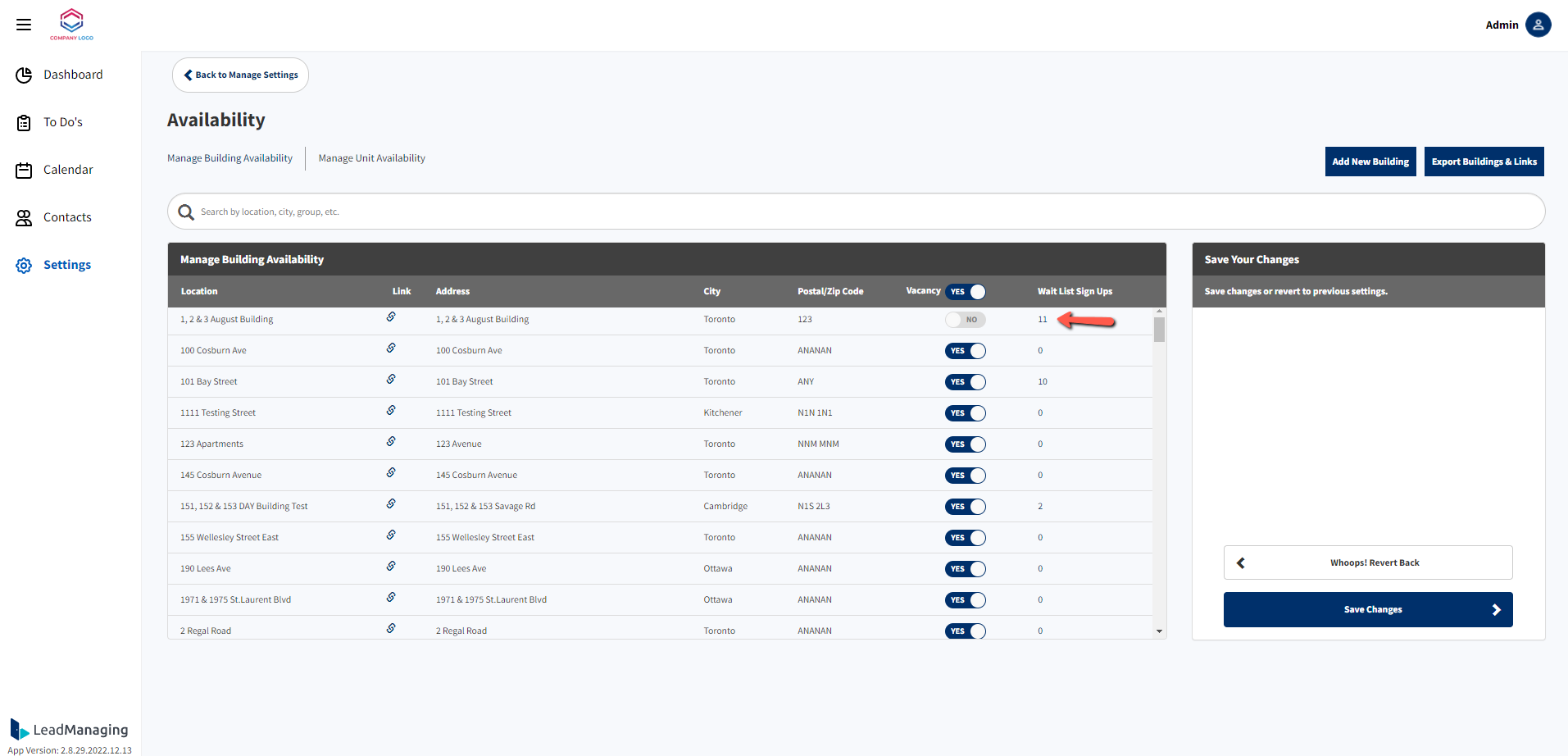 Configurations
The configurations panel is where Users can customize their Booking Form - Specify times available for Appointments (Building Hours), how long appointments will be, and when they can be booked (Booking Intervals) and specify Target Emails (Building Email and SMS Settings).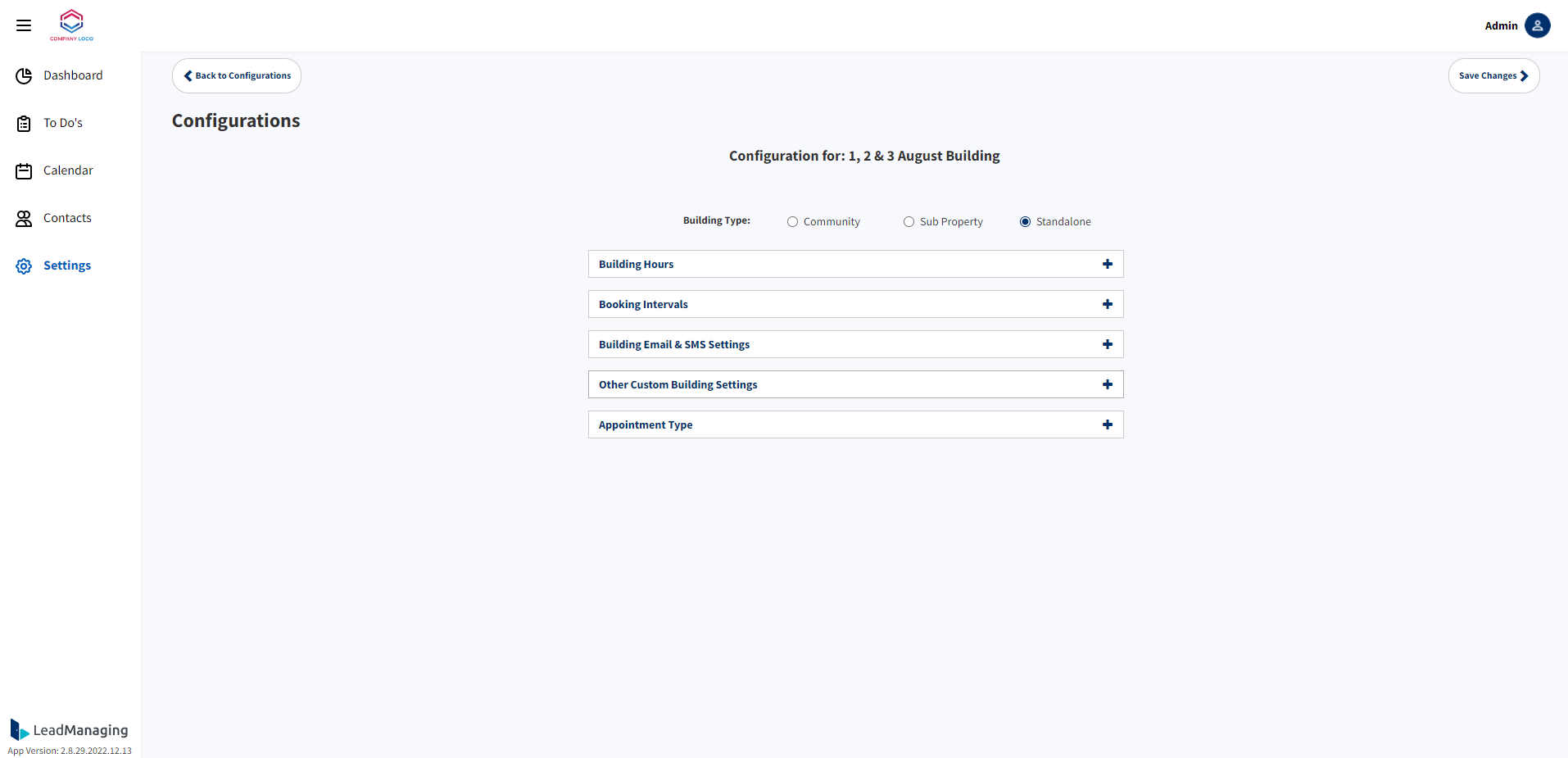 Building Hours specify what times Appointments will be offered to Prospects, and can be customized per day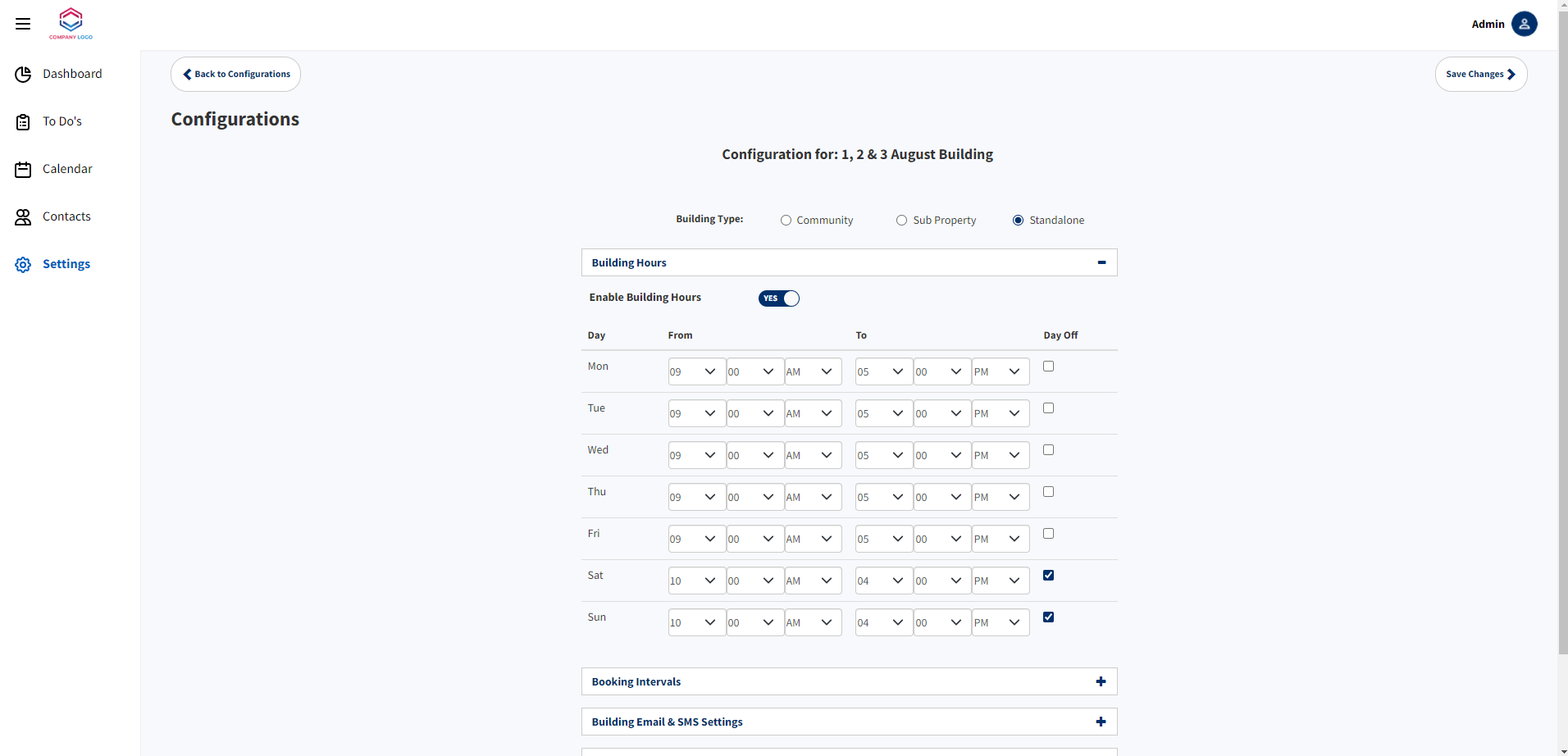 Booking Intervals are where we can specify Appointment Length, when they can book, as well as when Prospects will be reminded of their Appointments.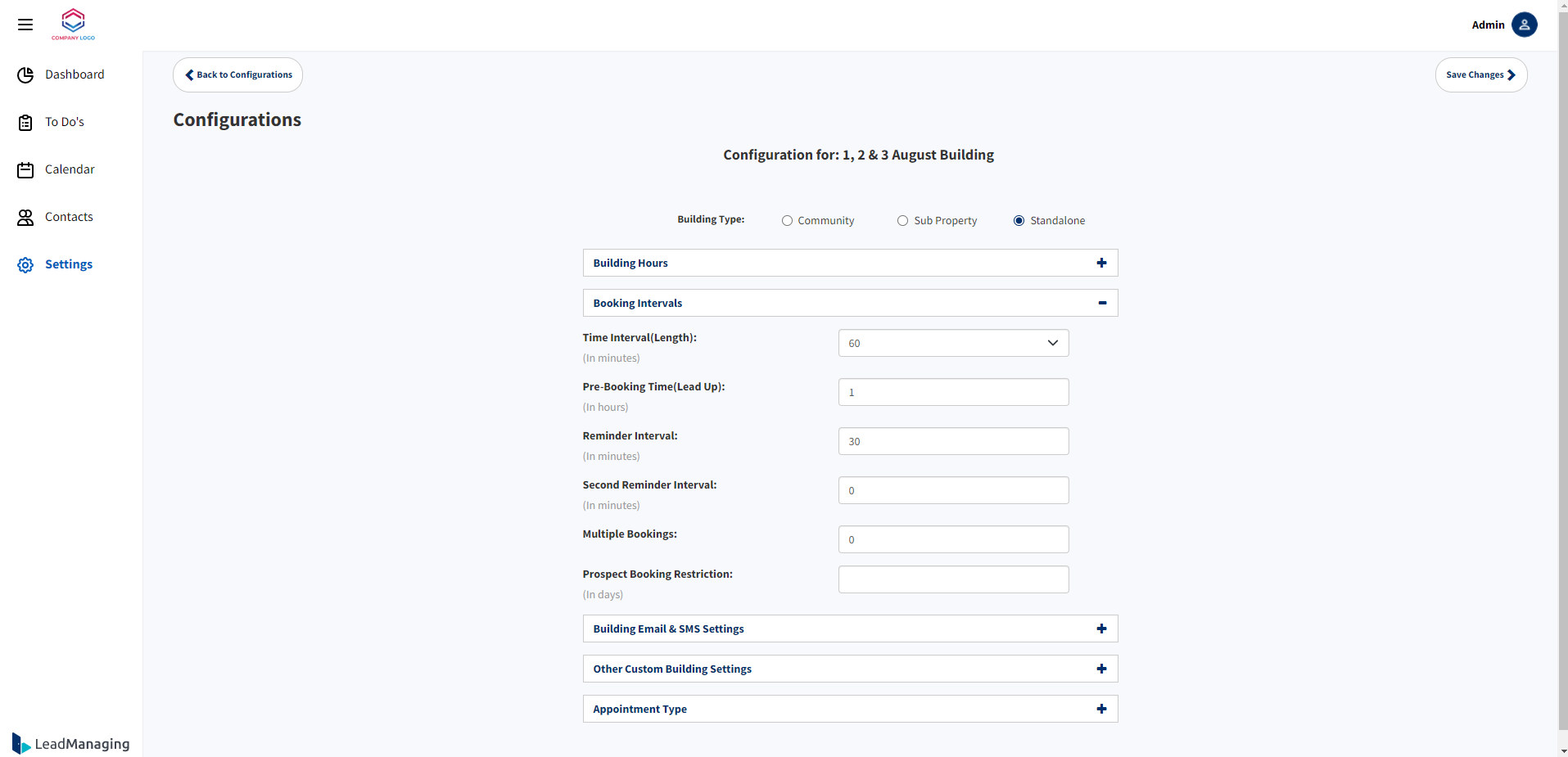 Building Email and SMS Settings is where Users would specify a Target Email or Target Emails for inquires to the Tracking Email of this Building.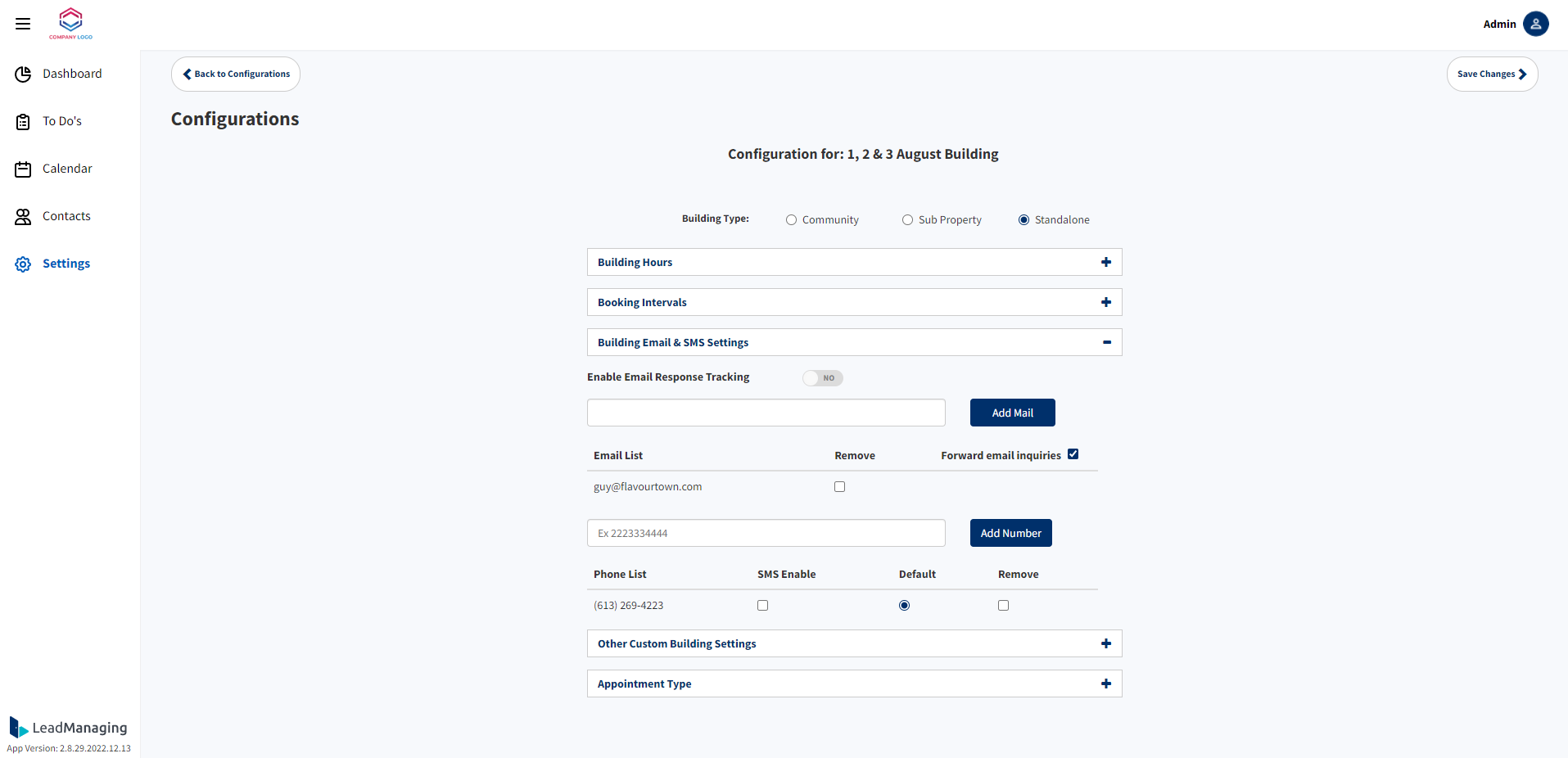 Tracking Numbers
The Tracking Numbers Panel is where Users would View their Tracking number for each Building, as well as update the Target Number for them if needed.
Users can select the individual or group of Buildings they want to see Tracking Numbers for, and update the Target Numbers if necessary
Users
The Users Page is where Users can create new ones, export their Dashboard Links, change Users Groups, or Assign Agents to other Buildings.
Adding a User can be done by clicking the button to do so: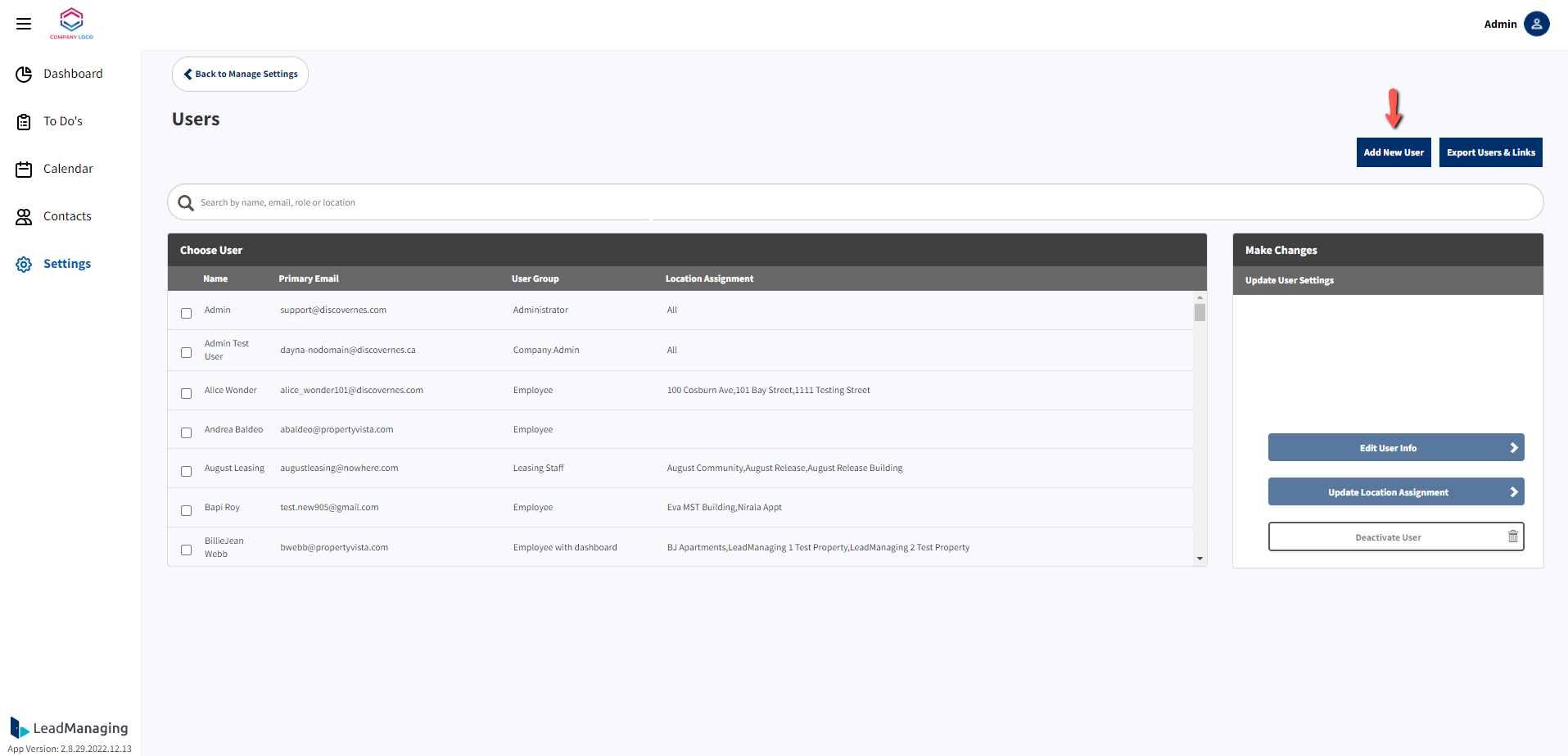 All that is needed is Role, First Name, and Email. You will also need to decide on a Password, but since Users access their Lead Managing account through their personal link, this is un-important.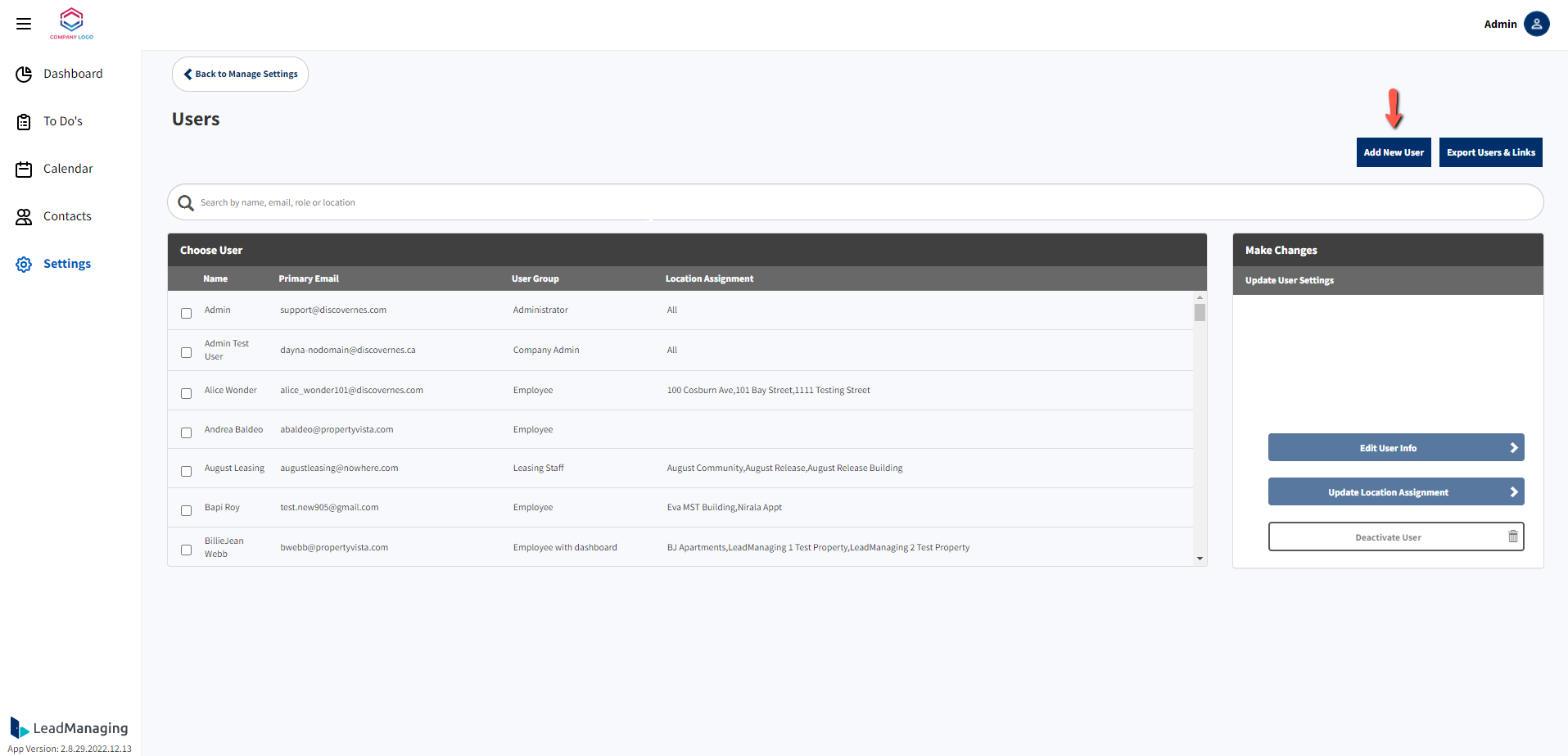 With the User created, we can now retrieve the Dashboard link so we can provide them with it by exporting our Users using the button to do so: